Ducati Multistrada 1200 Bike Overview
The original Ducati Multistrada was a rather ugly 1000cc bike, launched in 2003 – and it was actually a really good bike to ride.
But for 2010, Ducati relaunched the Multistrada as a much more conventionally-attractive machine, with a hefty upgrade in terms of performance, equipment and capability.
The 1200 Multi used a variant on the Ducati Superbike engine, the Testastretta 11°, retuned for more midrange and bottom-end grunt rather than screaming top-end. With 1,198cc capacity and four-valve desmo heads, it makes a hefty 150bhp with a super-flat torque curve.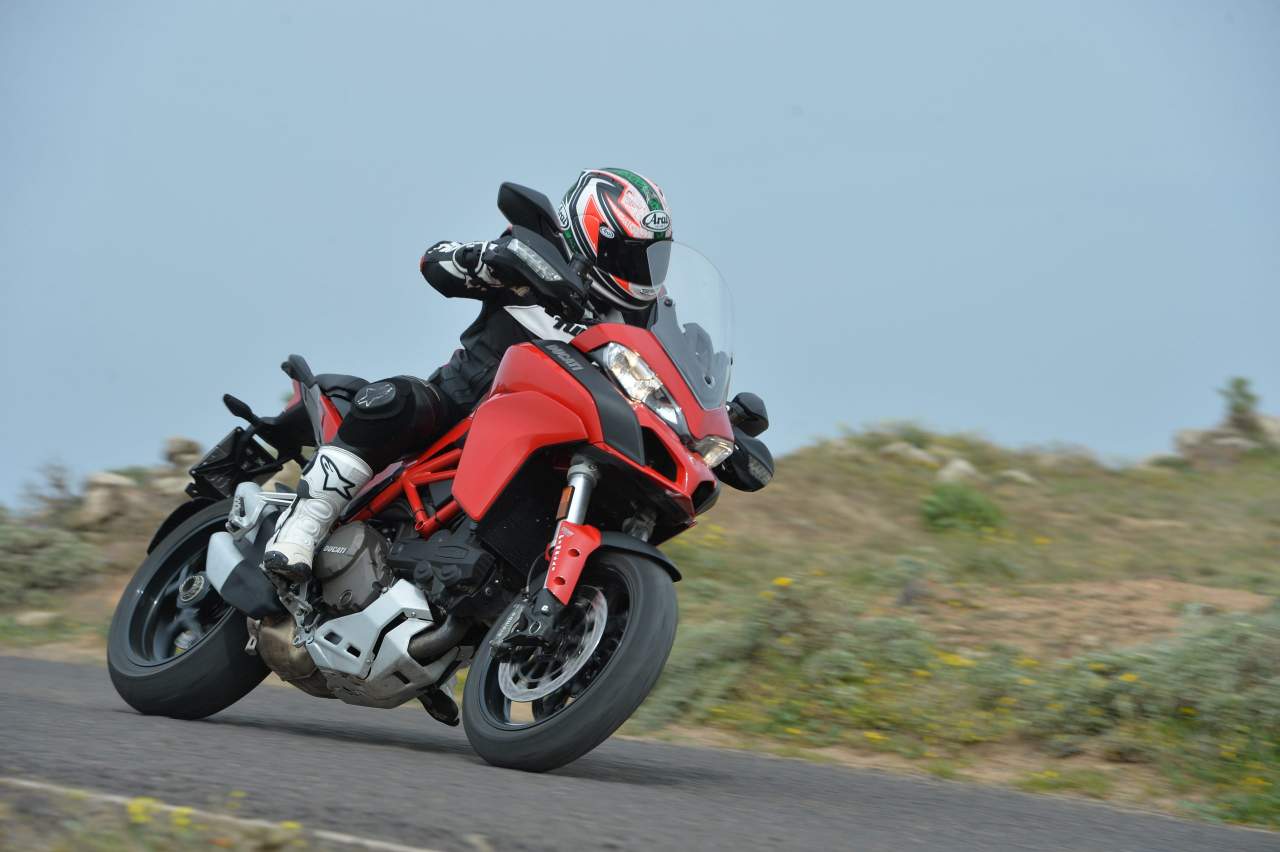 Ducati didn't stint on the chassis either, with a steel tube trellis frame, single-sided cast aluminium swingarm and optional Öhlins electronic semi-active suspension on the 'S' variant. Brembo brakes provide superbike-spec stopping power to match the superbike-spec engine power, and it's all wrapped up in a protective, stylish fairing.
Ducati says the Multistrada can deal with 'all roads', hence the name. So it's not got too much in the way of offroad capabilities (you want the Multistrada Enduro for that). It'll be fine on gravel fire roads and maybe the odd green lane, but it's really a Tarmac machine, and is best kept there.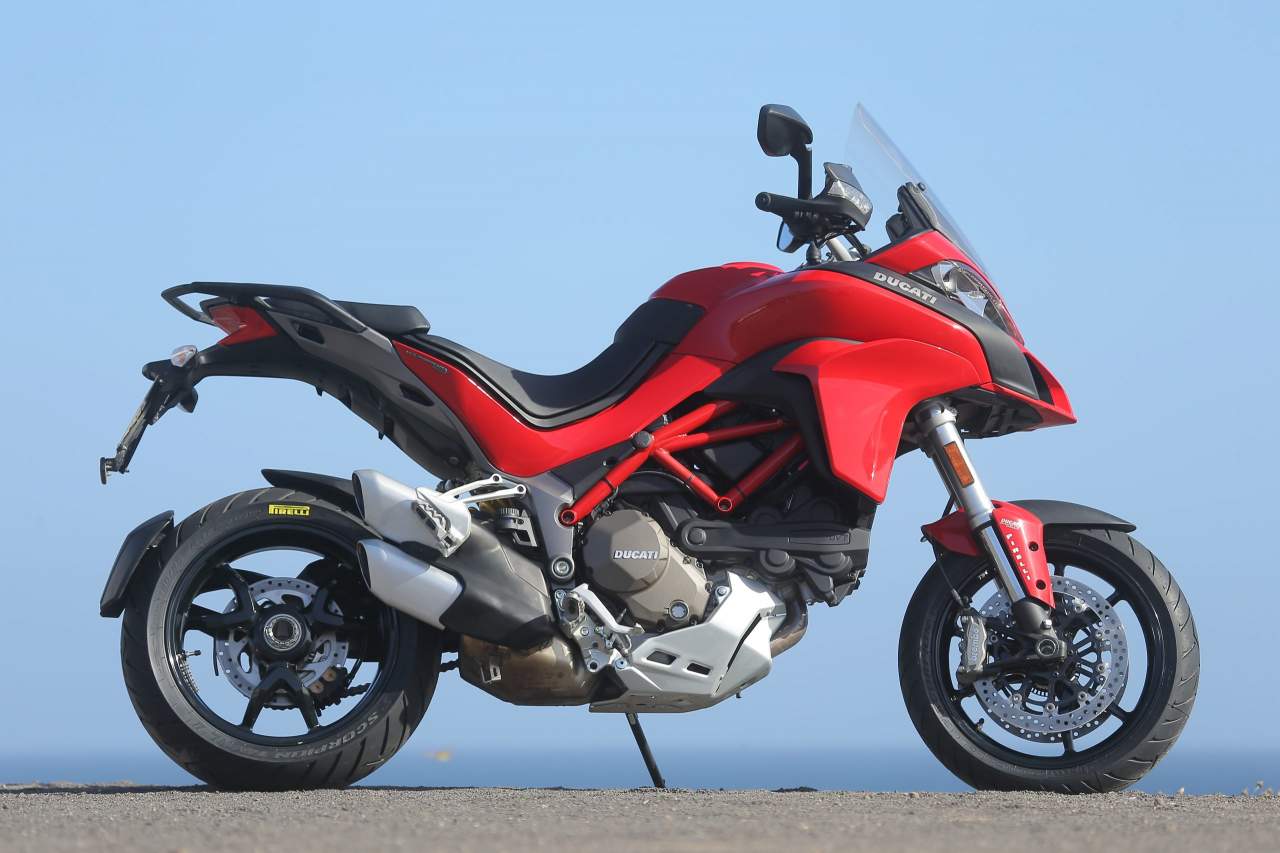 Kitted with hard luggage and everyday luxuries like hot grips and sat-nav, it it makes a brilliant long distance machine. There's enough space for two, and when you're cruising at sensible speeds, it's pretty good on fuel – with its 20 litre tank, you'll easily manage 200 miles between fuel stops.
Take the luggage off though, and you have an awesome daily commuter and weekend fun machine too. It'll keep up with all but the most extreme sportsbike riding, is narrow enough for hardcore town traffic splitting, and the high-up riding position gives a great view ahead too.
Ducati Multistrada 1200 Bike Spec
Capacity

1198cc

Top speed

150mph

Weight

217kg

Average fuel consumption

38mpg

Seat height

850mm

Engine

Liquid cooled, four stroke, twin cylinder, 4v
Ducati Multistrada 1200 Bike Insurance
Ducati Multistrada 1200 Bike Gallery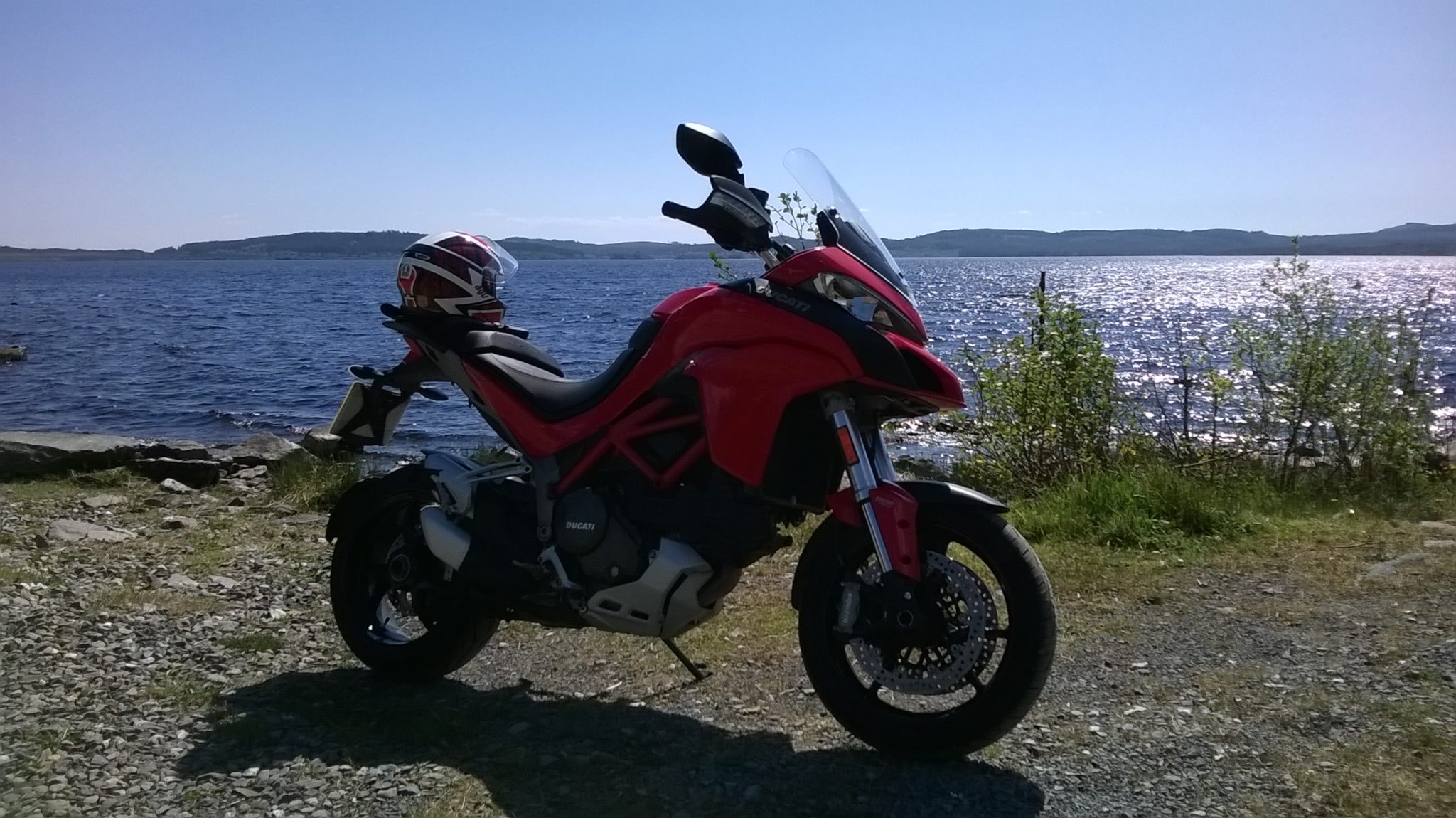 Owner Reviews
Pros
Bottom end grunt. Love it even for all the niggles
Read More
Ride Quality4 out of 5 stars
Big adventure bike so can be a handful on fast tight bends
Engine5 out of 5 stars
Awesome
Running Cost3 out of 5 stars
Weight of cat
Build Quality4 out of 5 stars
Fairly solid
Brake4 out of 5 stars
Not as good as previous bikes?
Pros
Performance and handling are excellent. The Multistrada easily outperforms other adventure sports bikes and is the best all-round bike that I have owned (including a BMW R1200 GS Adventure). It looks good and is not hard to maintain. Getting the suspension set right was the single best improvement that I made, followed by fitting new Metzeler Roadtec 01s.
Cons
The chain could be a little easier to adjust.
Read More
Ride Quality5 out of 5 stars
Engine5 out of 5 stars
Running Cost4 out of 5 stars
Build Quality5 out of 5 stars
Brake4 out of 5 stars