Aprilia Dorsoduro 750 Bike Overview
If big V-twin supermotos flick your switch, and you've been considering KTM's 990 Supermoto or Ducati's Hypermotard, then it could be worth adding the Aprilia Dorsoduro 750 to your list.
The motor comes straight from the Shiver and packs a decent punch in the most powerful (Sports) of its three switchable settings. The reduced power modes (Touring and Rain) give a super-smooth delivery, making it easy going, especially round town. It sounds great too, those twin underseat silencers sounding just the right side of sporty. Sure, the Dorsoduro isn't quite as ballsy as the larger capacity KTM, and it's perhaps not quite as pretty as the Ducati, but what the Aprilia does have going for it is road handling to match both these rivals.
'Dorso duro' translates literally to 'hard back' but the neat chassis that mixes steel trellis with aluminium box section is comfortably suspended with the damping being perfect for the road if a little soft for the track. It's also been adorned with quality Brembo brakes and overall has a real quality feel to it.
At 780mm the seat height might not be good news for shorter or less experienced riders, but for taller boys and girls, it does make for a comfy perch. The tank range is reasonable for this kind of bike with 100 miles being typical at 40mpg. The Dorsoduro has been around in this capacity since 2008 — expect prices to vary in line with condition and age. We've seen mint early private bikes at around £3,500 with later bikes from dealers around the £6,000 mark.
Check out the Aprilia Dorsoduro 750 in action… 
Aprilia Dorsoduro 750 Bike Spec
Top speed

135mph

Weight

186kg

Average fuel consumption

40mpg

Capacity

749cc

Seat height

870mm

Engine

Liquid cooled, four stroke, DOHC, 4v
Aprilia Dorsoduro 750 Bike Insurance
Aprilia Dorsoduro 750 Bike Gallery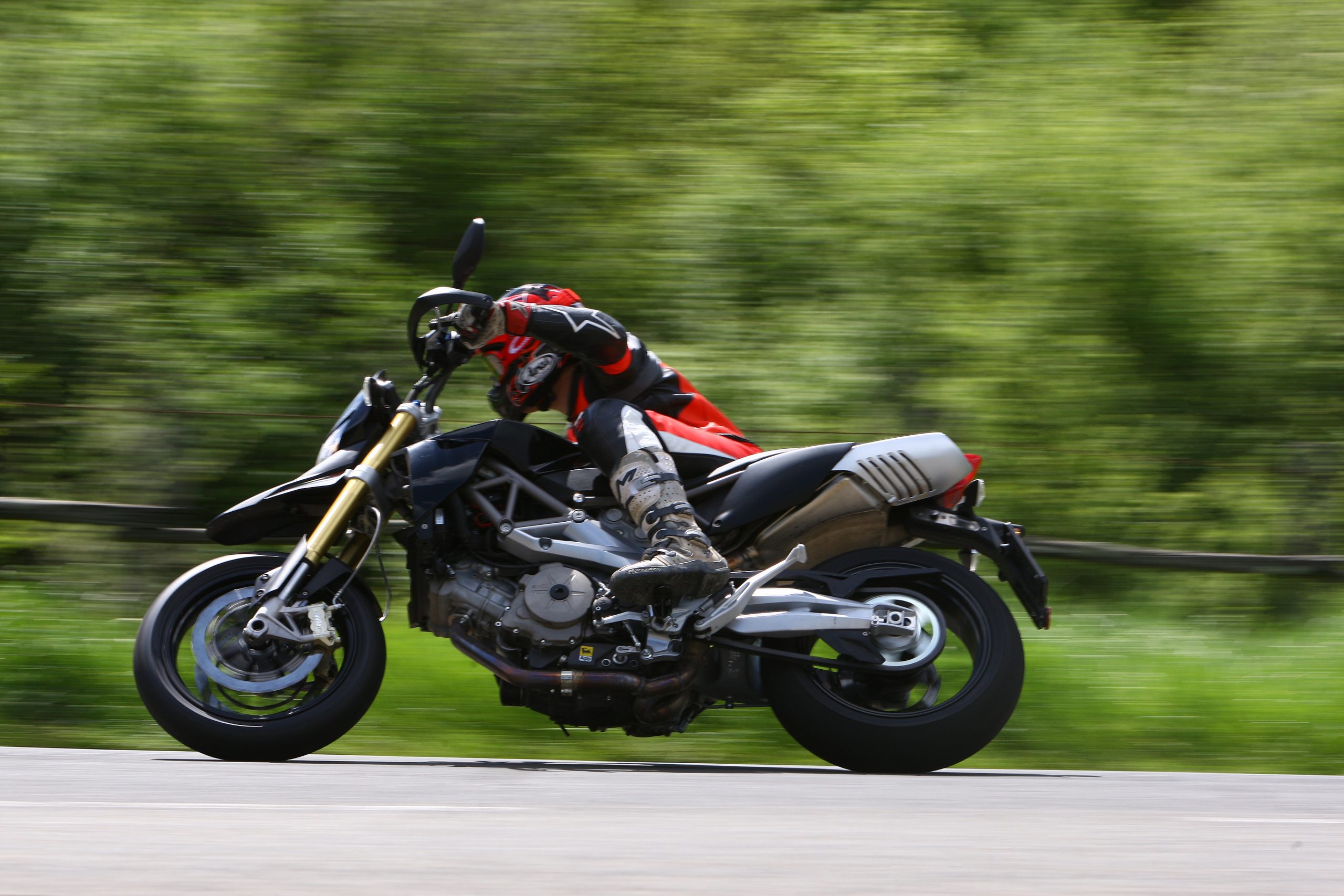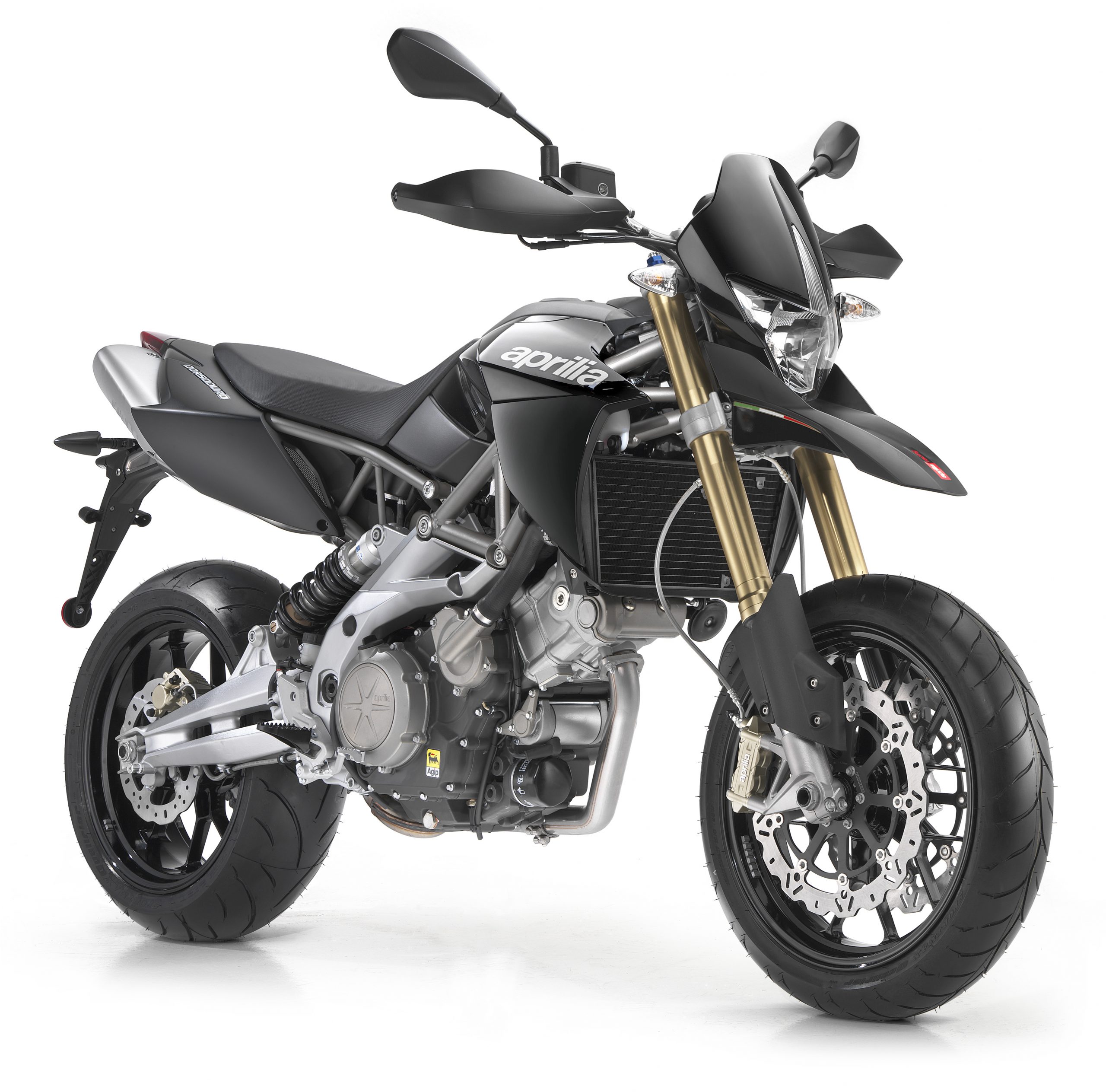 Owner Reviews
Pros
An amazing all round bike for the real world
Read More
Ride Quality5 out of 5 stars
Keeps up with sportsbikes in the twisties
Engine4 out of 5 stars
Not the worlds most powerful bike, but a very usable bike in the real world
Running Cost4 out of 5 stars
Parts a little more expensive than say Honda, but definitely not too bad
Build Quality5 out of 5 stars
Brake5 out of 5 stars
Some of the great brakes I've ever experienced on a bike, great feel
Pros
Just about everything.
Cons
Better tank range, can only get about 100miles out of the tiny fuel tank.
Read More
Ride Quality3 out of 5 stars
Fantastic handling bike, ideal for modern roads with the pot holes! Slight downside is lumpy and a bit snatchy around town at low revs.
Engine4 out of 5 stars
Not the world's most powerful engine, but certainly good enough to have some fun with.
Running Cost5 out of 5 stars
Very economical on fuel. Servicing is expensive at main dealers, but very simple to do at home.
Build Quality5 out of 5 stars
As good as any Italian bike, also up there with the big names of biking.
Brake5 out of 5 stars
Brilliant stopping power.