EVER feel like you've been born at the wrong time? I started riding in the 1980s, and the 125cc learner law had only just come into effect a few years before in 1983.
Before then, riders on L-plates could ride bikes up to 250cc – meaning the likes of Yamaha's RD250LC, with 30bhp, were totally legal for novices.
And with no CBT in place, you could literally get straight onto a 250LC aged 17, having never so much as ridden round a car park, with no barriers except insurance…
It's a miracle any of us survived, and while the 125cc limit is a bit frustrating when you're subjected to it, it probably makes a bit of sense.
And with modern chassis and engine tech, the current crop of A1-licence-compliant eighth-litre machines can be a lot of fun, despite the 15bhp power limit.
Here's our pick of ten of the best 125cc motorcycles available now – they don't have 30bhp, but they're still great little bikes…
Once you've chosen your favourite 125cc, then make sure you give us a shout for your 125cc motorbike insurance!
Honda's always tried to give its smaller bikes the 'feel' of a bigger machine, and the CB125R is no exception.
It shares the same 'NSC' Neo Sports Café styling as its CB1000R and CB650R siblings, and has a real high-quality big-bike feel, with brushed aluminium chassis parts, subtle paint and classy styling.
It also offers a fairly decent level of technology: there's an IMU-assisted ABS setup, which has an Inertial Measurement Unit built into the ECU – a feature normally found on full-on superbikes – as well as a radial-mount front brake caliper.
You also get a natty LED front headlight, and a beefy 150-section rear tyre.
The engine is a little flat up top, putting out just 13bhp, but on the plus side, it is very good on fuel – 100mpg+ is easy to achieve.
Honda also worked hard to keep the weight down, so at 126kg ready to ride, it's fairly nimble.
Round town it works well, with a low seat height, that advanced ABS setup and the upright riding position all in its favour.
If you're wanting to spend much time on motorways or on a longer commute, then the slightly soft engine and lack of fairing counts against it.
Honda CBR125
Fancy riding a 200bhp Honda Fireblade? Wouldn't we all sunshine. Sadly, if you're still sporting an L-plate, the pleasures of the mighty CBR1000RR are still some way off. But you can have the closest thing available – the sweet little Honda CBR125 learner machine.
It apes the Fireblade styling well – indeed, with a Repsol painted variant, it could well pass for a 'Blade in a fleeting glance…
Of course, under the slick clothes, it's very much a learner machine, with a slightly weak 13bhp single-cylinder engine pushing a less-than-sparkling chassis.
You get a twin spar frame and disc brakes front and rear, but the tyres are narrower than the competition, the forks are convention right-way-up parts rather than USD units, and the basic design is dated compared with the likes of Yamaha's YZF-R125 and KTM's RC125.
Like most Hondas though, the CBR performs much better than you'd expect from the spec sheet. The suspension is well-damped, the steering quick yet stable, and the skinny tyres offers solid grip.
Honda owners enjoy other benefits too – there's a very good dealer network in the UK, parts are easily sourced, and build quality is generally very good.
Finally – the CBR125R is a fair bit cheaper than some of the fancier, more-recently-updated learner bikes. Honda UK's dropped it from its range as a new bike – but there are literally trillions (ish) of them on the secondhand market.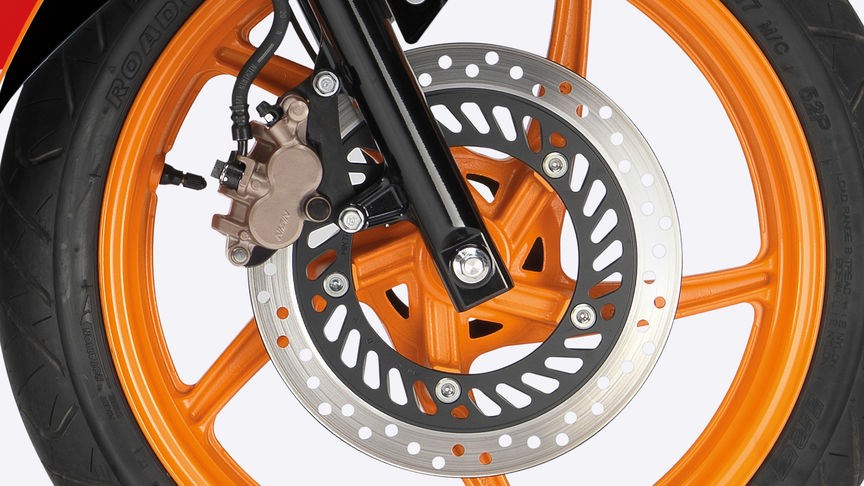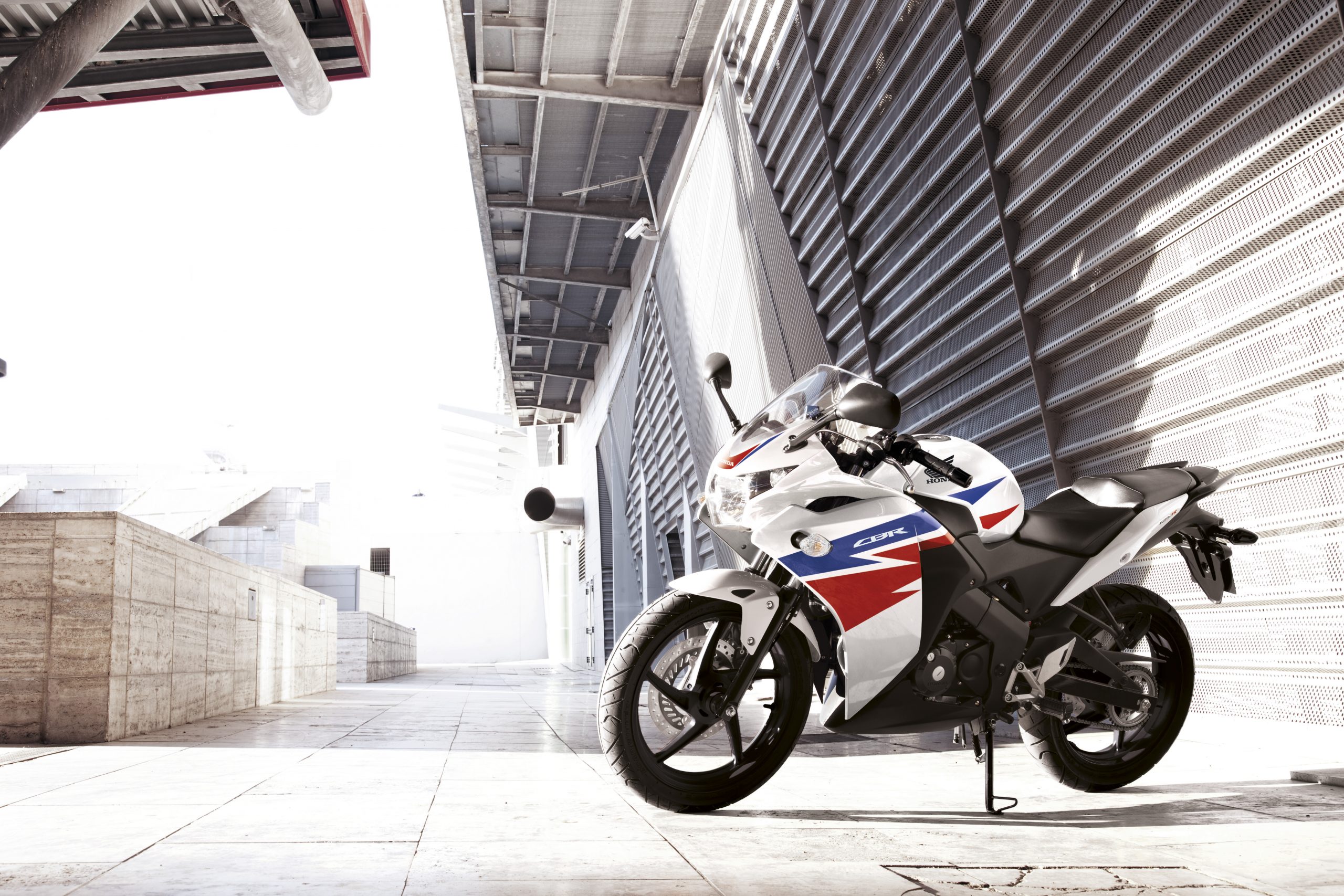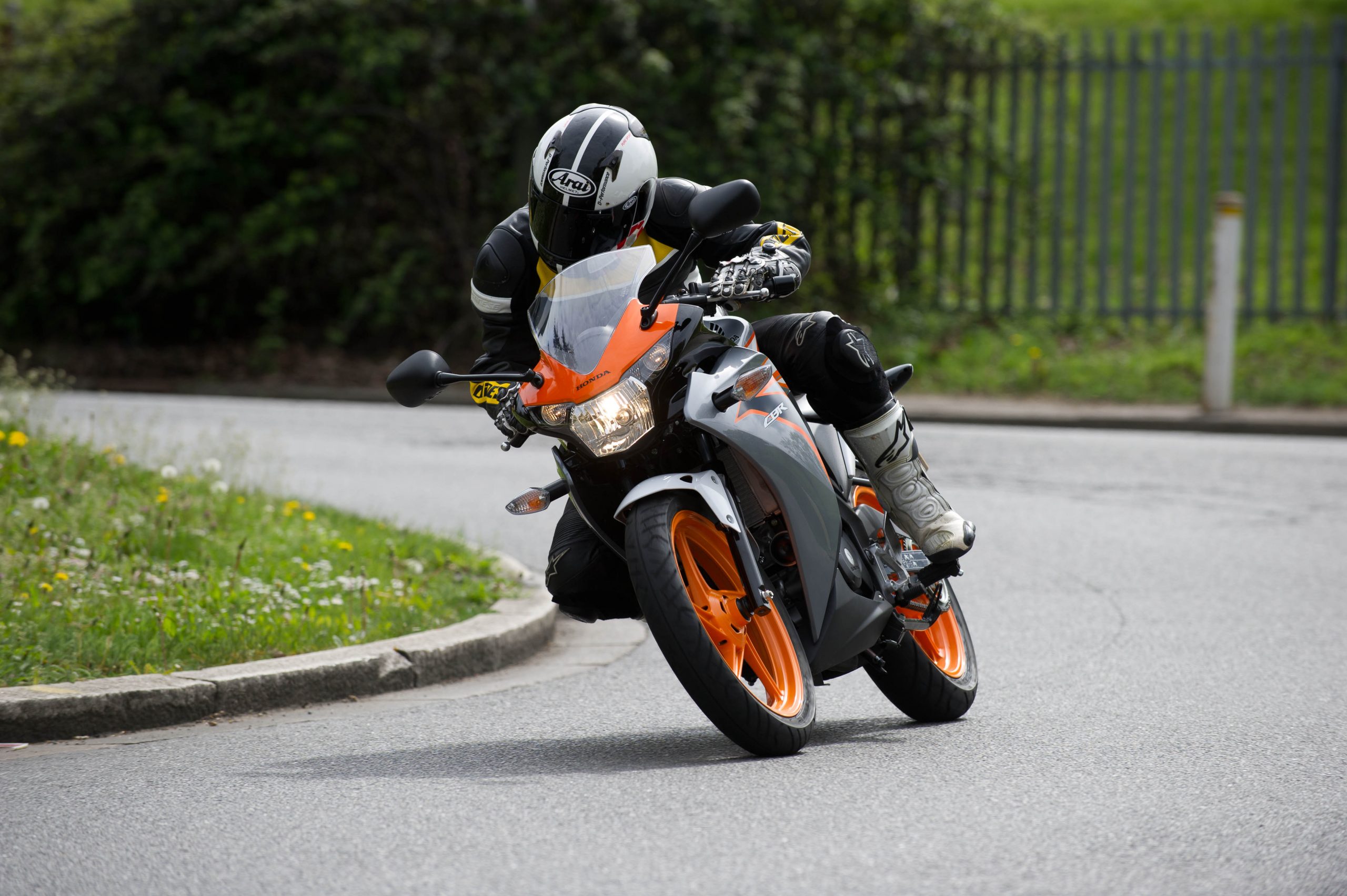 Yamaha's always been one of the most exciting of the Japanese bike makers, producing amazing superbikes like the R1, and innovative designs like the new three-wheel tilting Niken.
So it's perhaps no surprise that its new 2019 YZF-R125 learner bike has something a bit different.
That comes in the shape of a radical engine design, incorporating a variable valve system into a 125cc bike engine for the first time ever.
The VVA system on the top end gives the ideal valve timing, lift and duration across a wide range of engine speeds – which means the R125 has the best engine feel of any restricted 15bhp 125 learner bike.
Low-down, there's plenty of torque, as you might expect on a 125 trailbike – but with the VVA setup, it also has the revvy top end of a 125 sportsbike. The best of both worlds, in other words.
Away from the engine, there's a full-on sports chassis, with beam frame, upside-down USD forks, and a radial front brake caliper, as well as excellent Michelin Pilot Street tyres.
Equipment levels are high too, with LED headlight, race-style front brake lever guard and a flash LCD cockpit, packed with info.
It's not a cheap bike – but for your £4.5k, you get the best-performing 125cc motorbike, with plenty of useful gizmos, and some really slick styling.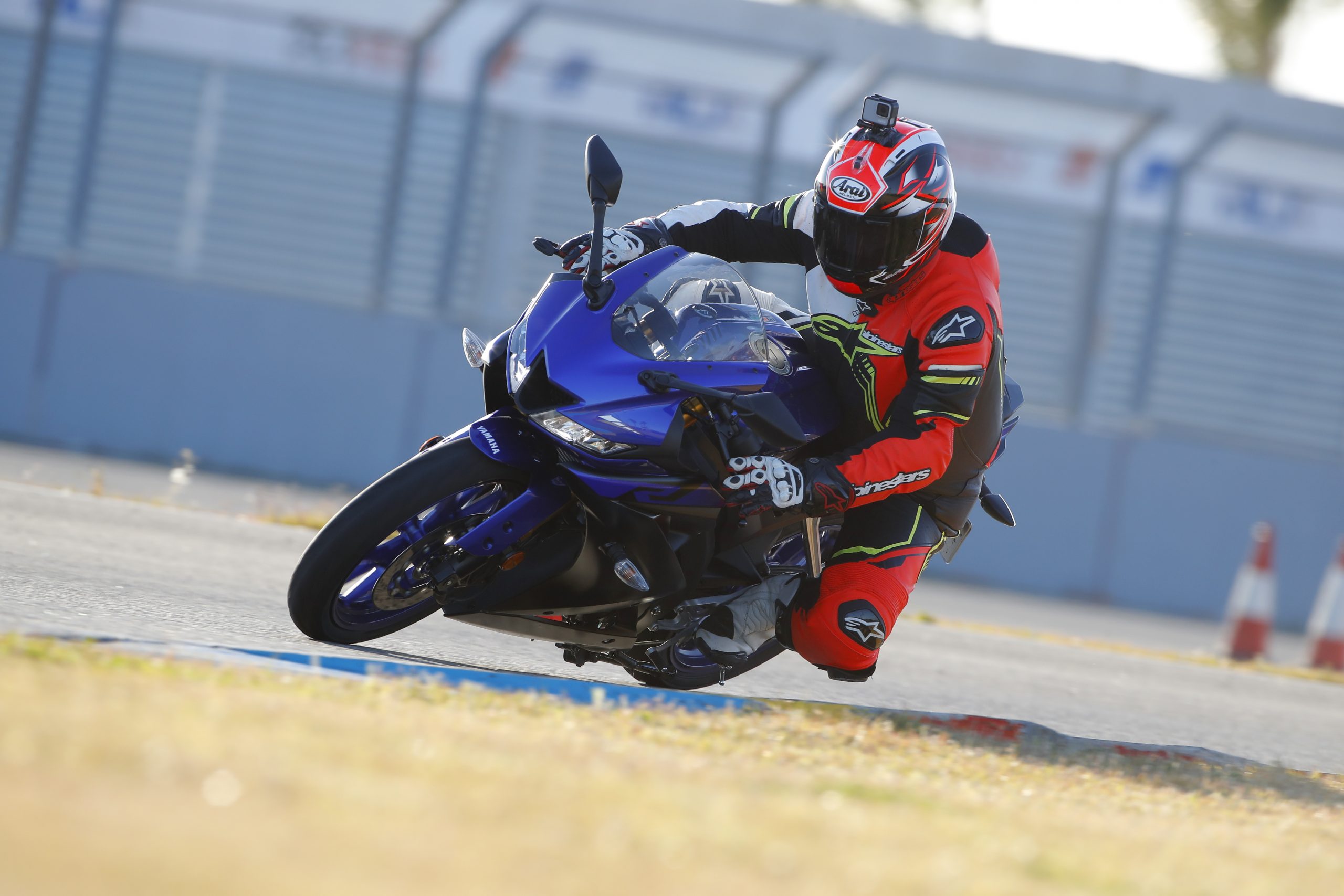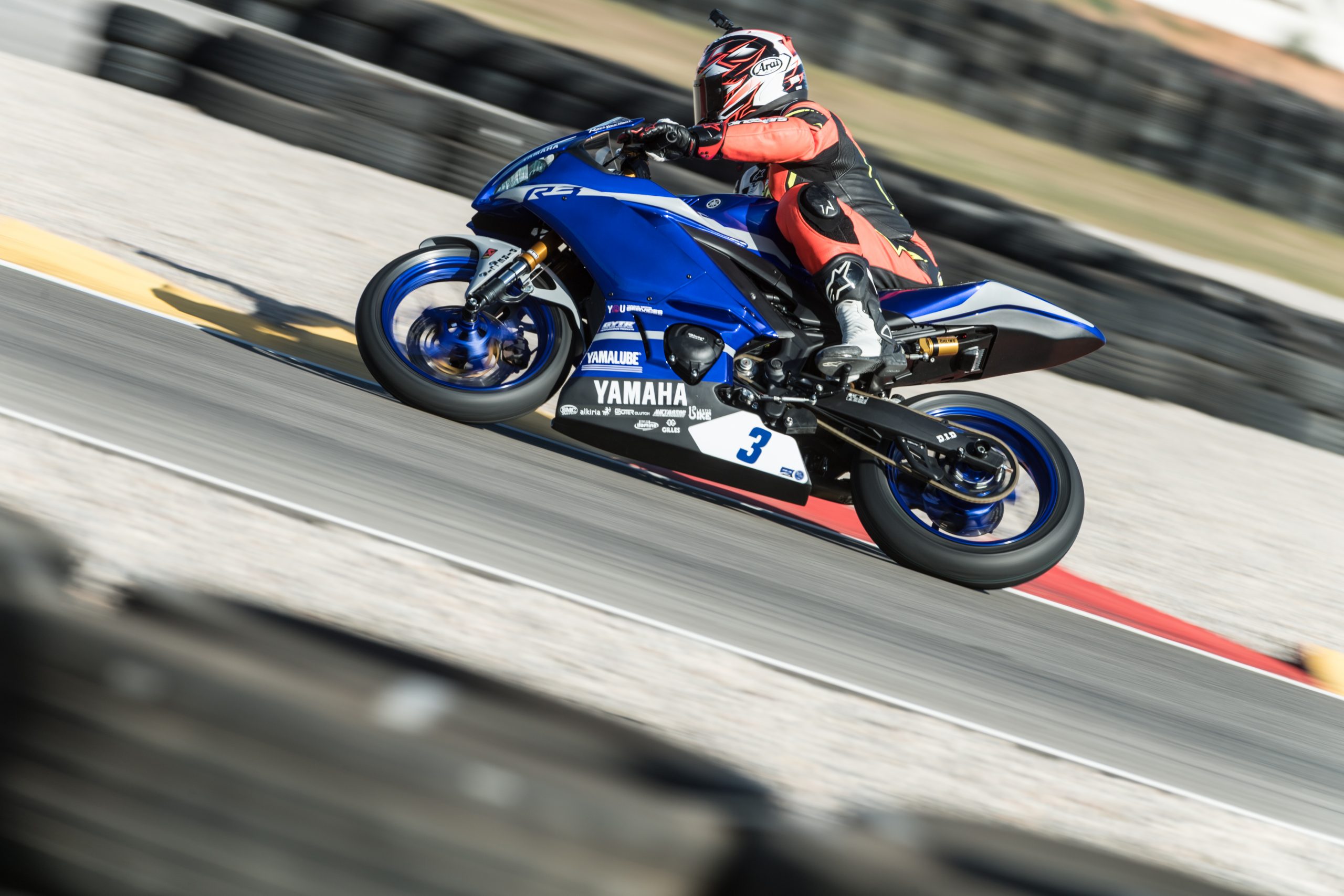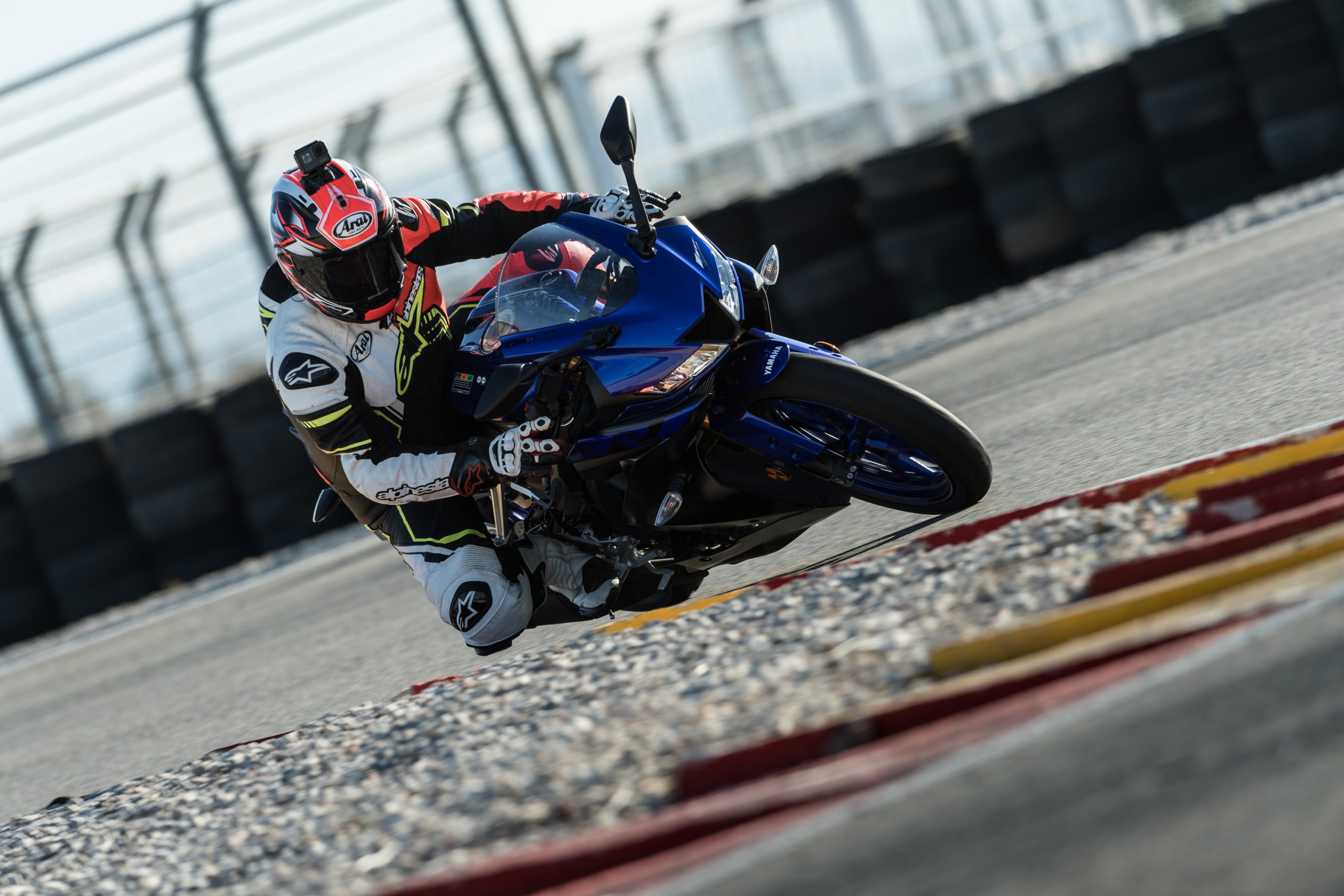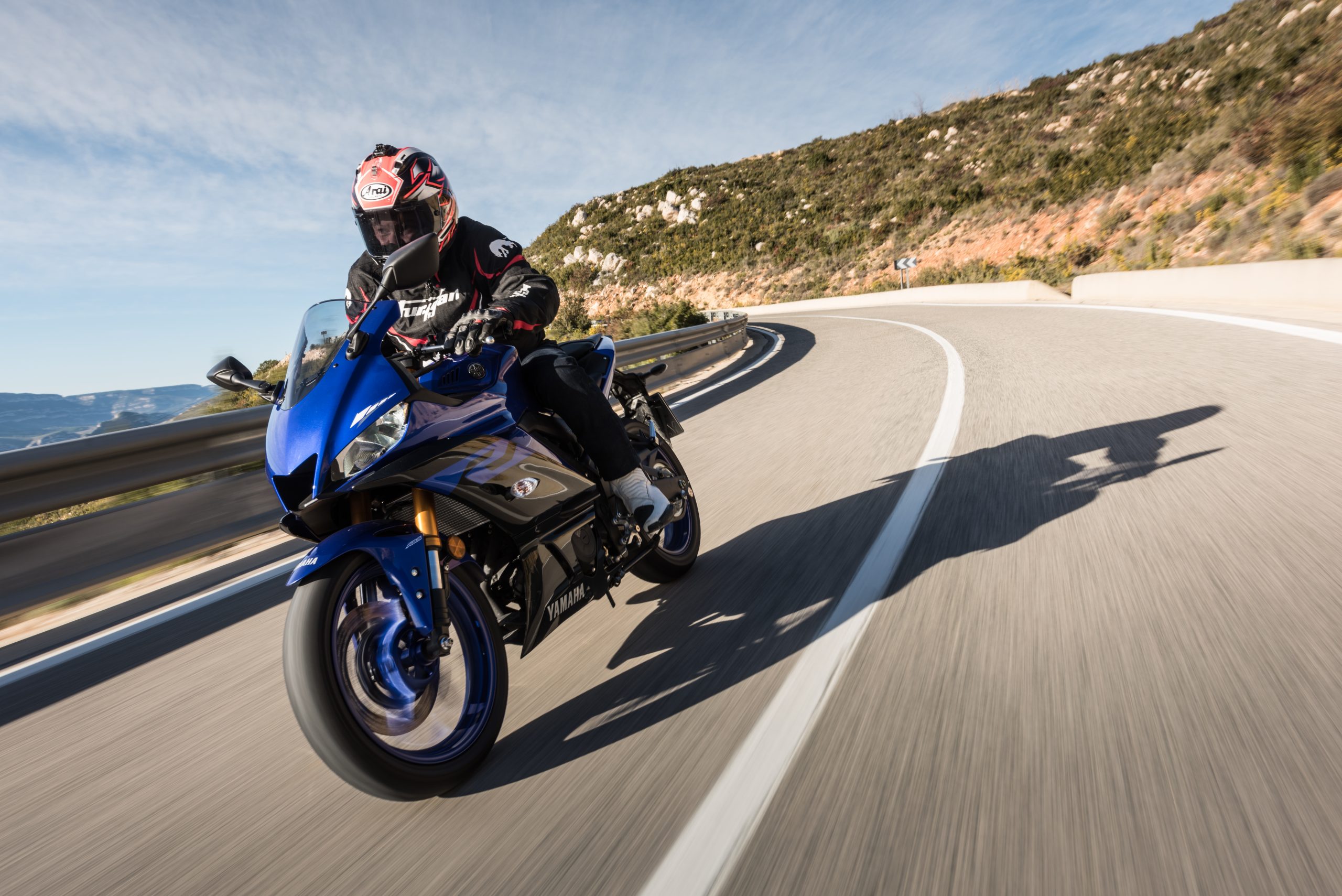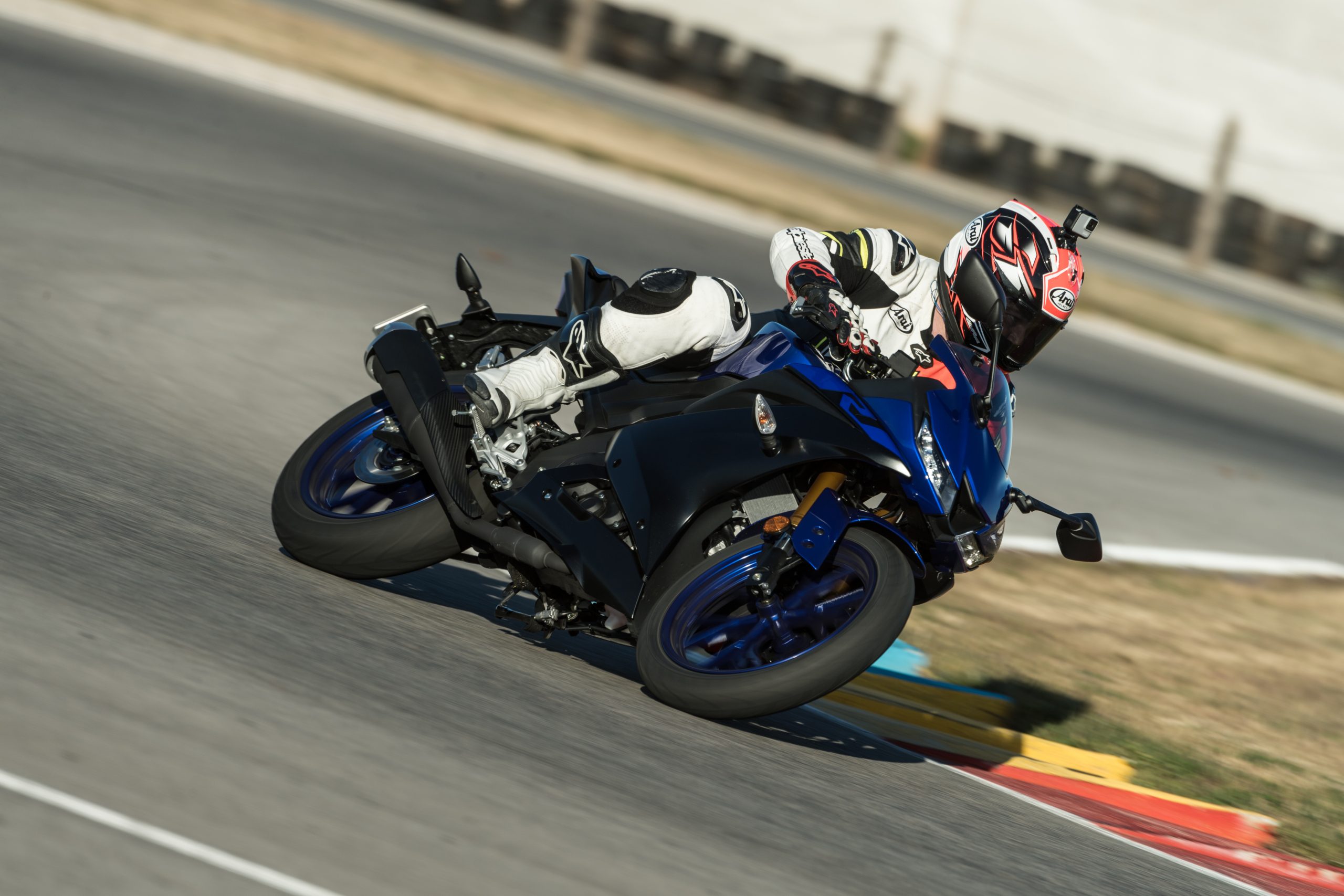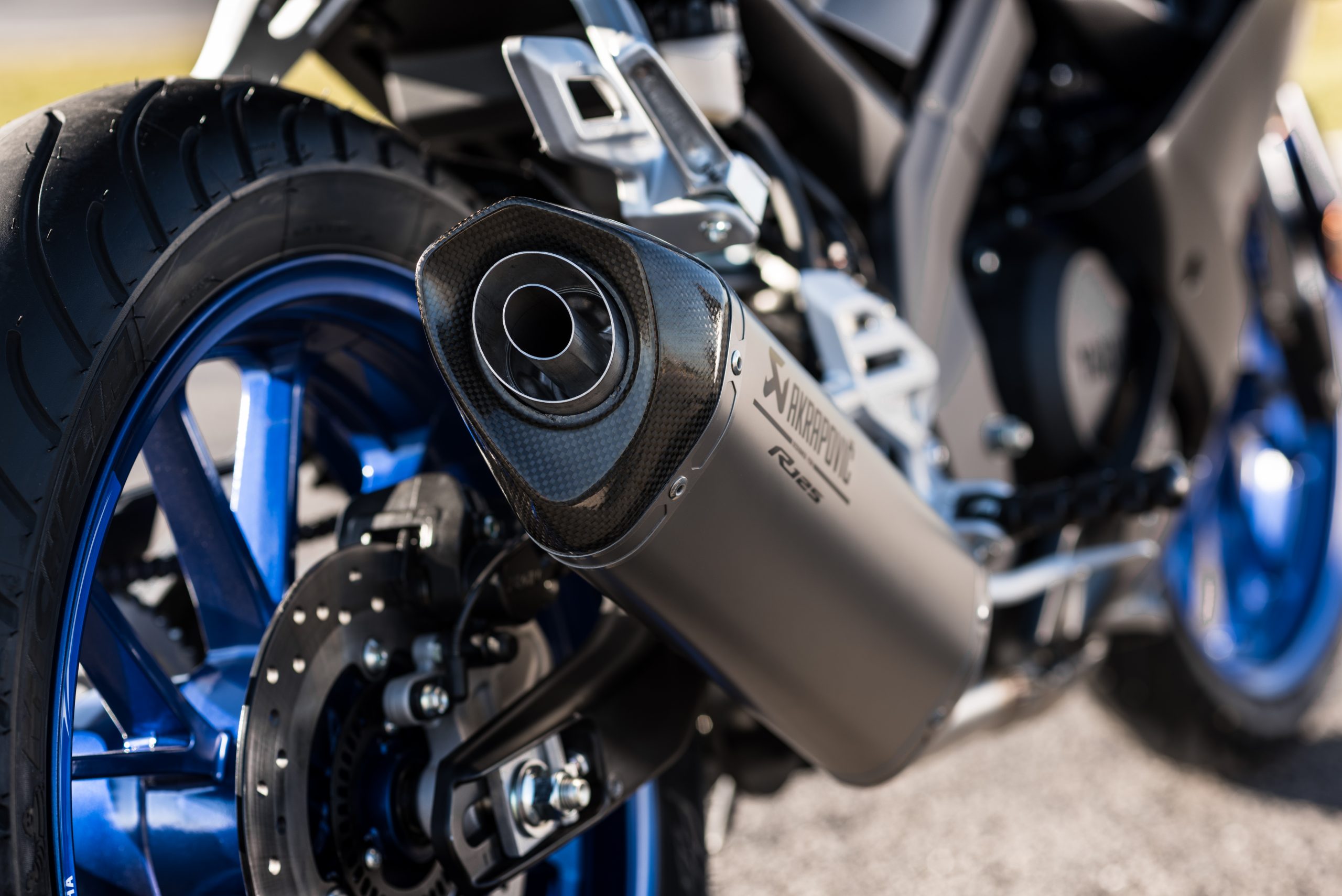 Yamaha caters very well for the top end of the 125cc bike class with its advanced YZF-R125 and MT-125 models. But it also has an excellent entry at the budget level too, with the super-economical YS125.
The YS125 replaces the long-running YBR125 in Yamaha's entry-level budget 125 roadster class, and it's the ultimate in budget commuting.
The engine puts out just 11bhp, but gives stupendous economy, with a claimed 141mpg, enough for *400miles+* from the three gallon fuel tank.
The engine and chassis spec is aggressively dull – the motor is air-cooled, and has just five gears, while the chassis features a drum rear brake and twin-shocks.
The dash is one high point though, with a pretty white-faced analogue tacho plus LCD panel with fuel gauge.
But none of that matters, because it costs just under £2,900 – a great price for a premium Japanese brand.
If you want to pay Chinese firm cash but also want big Japanese firm quality and dealer backup, it's a proper no-brainer.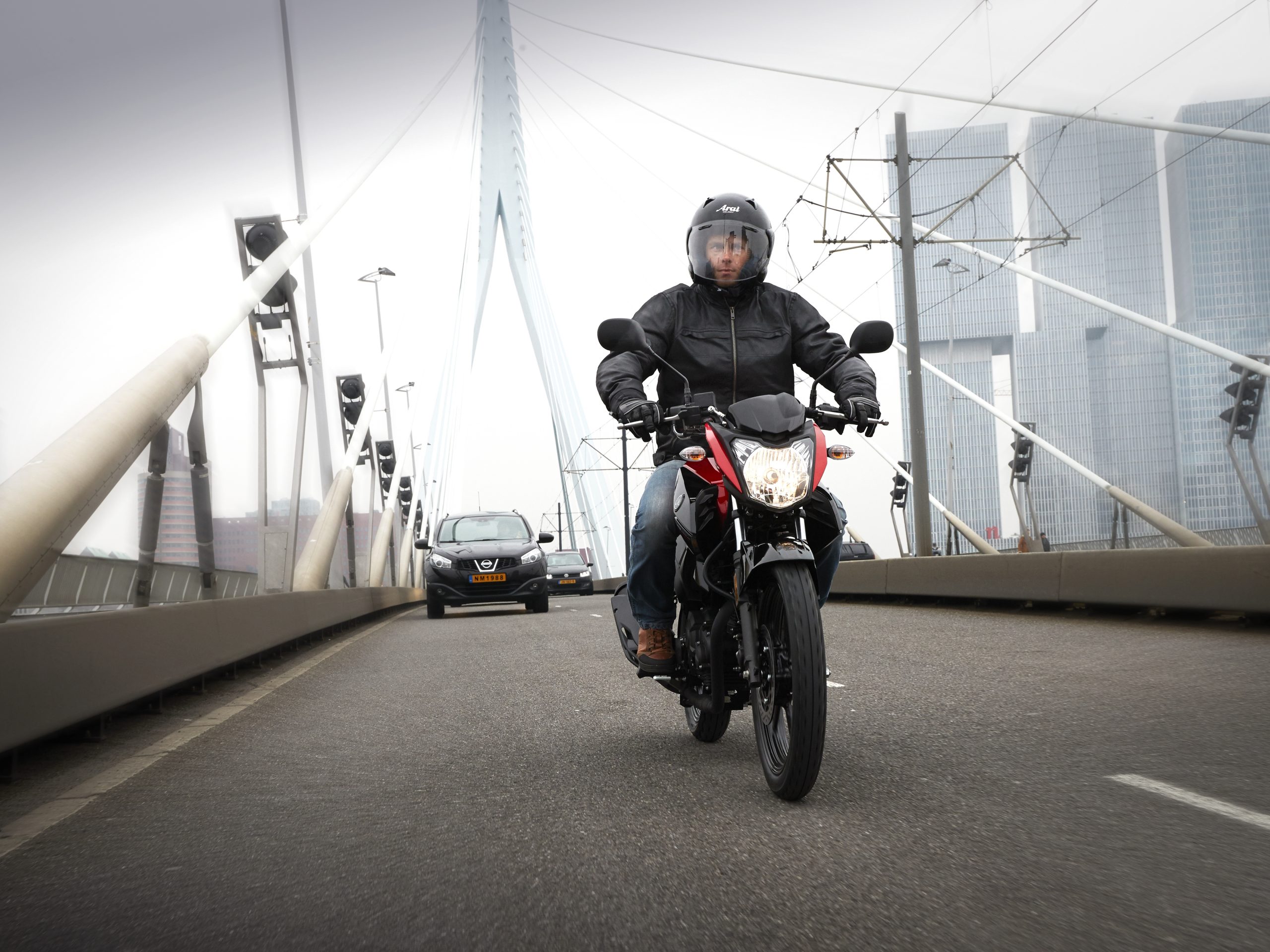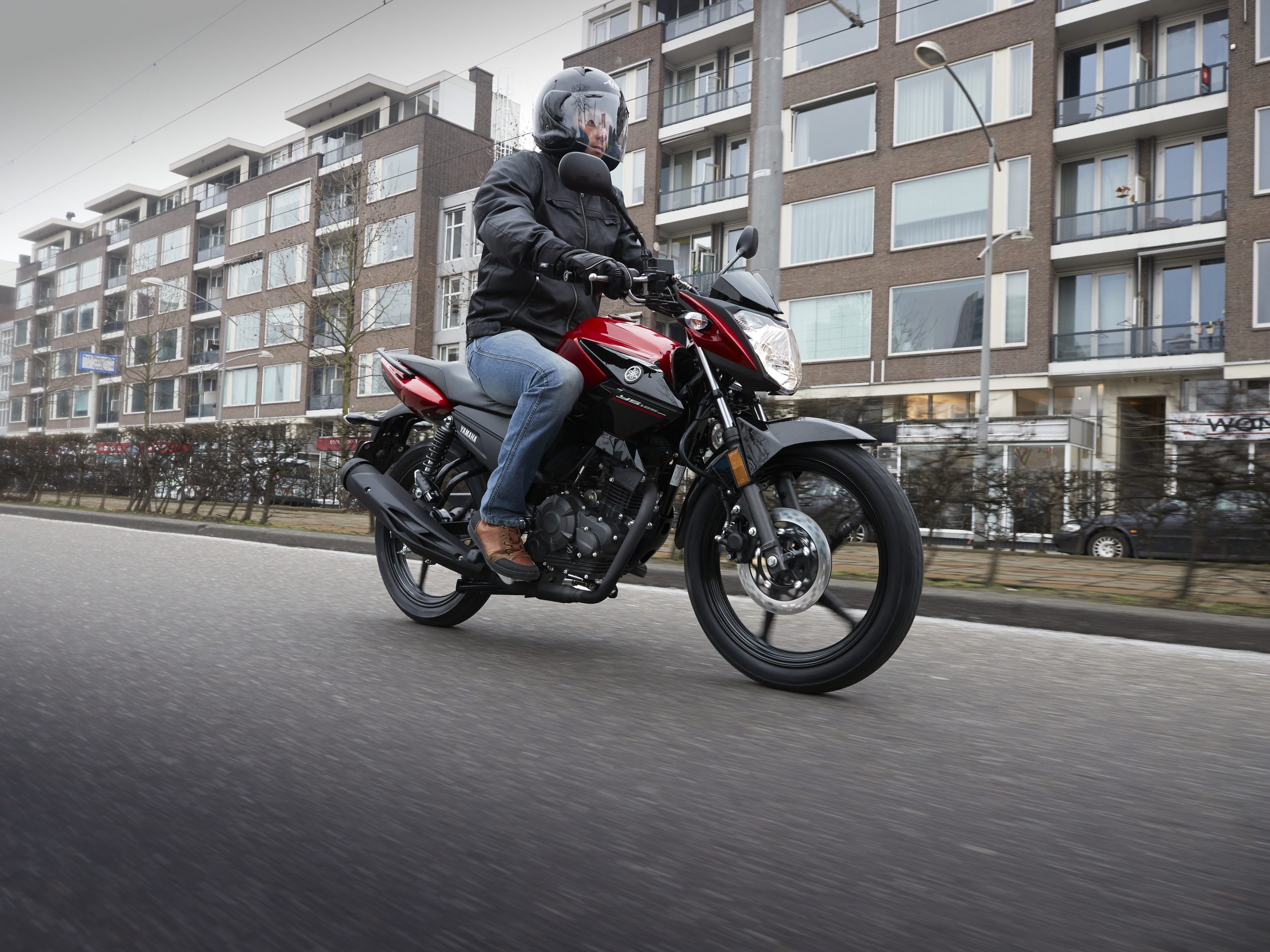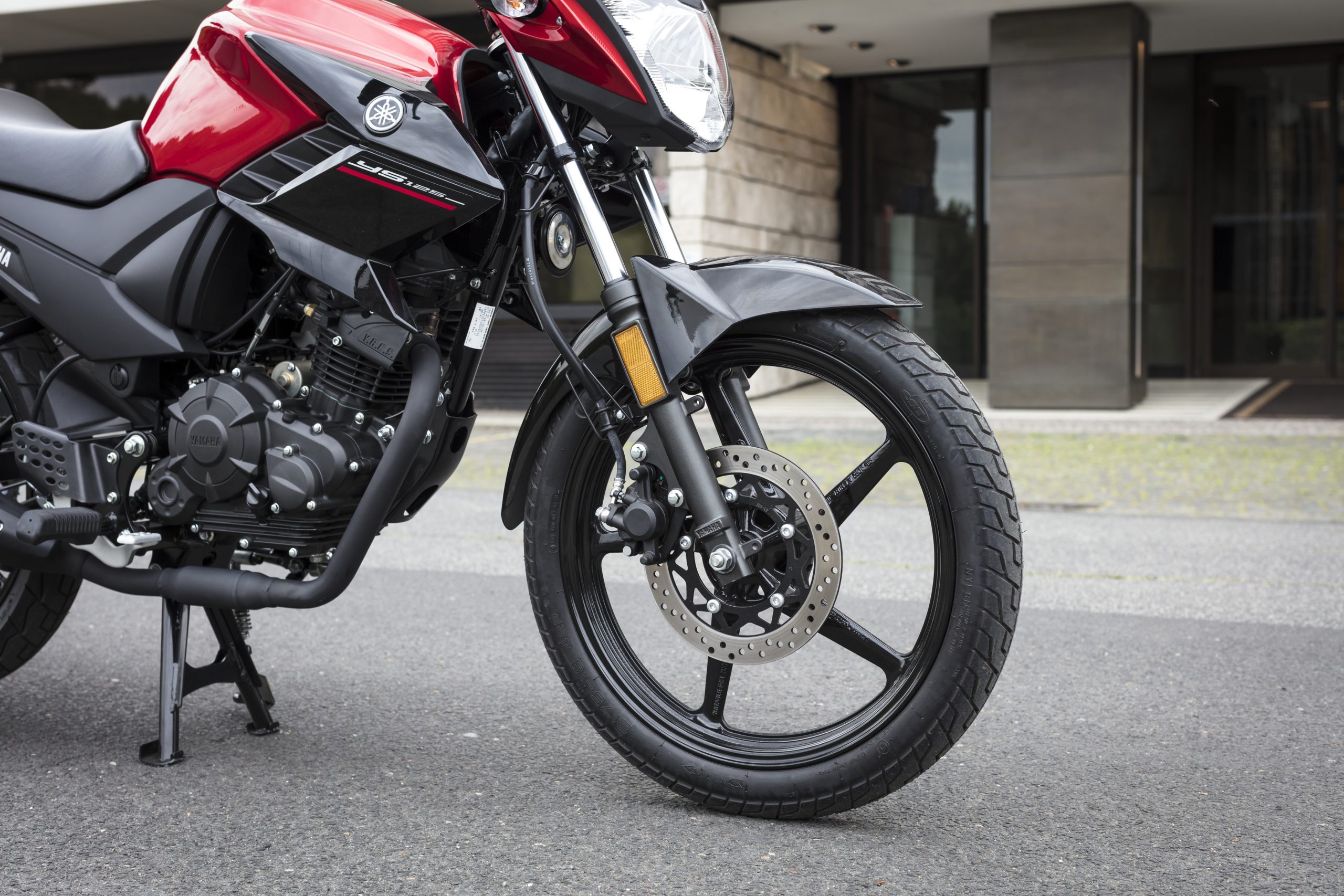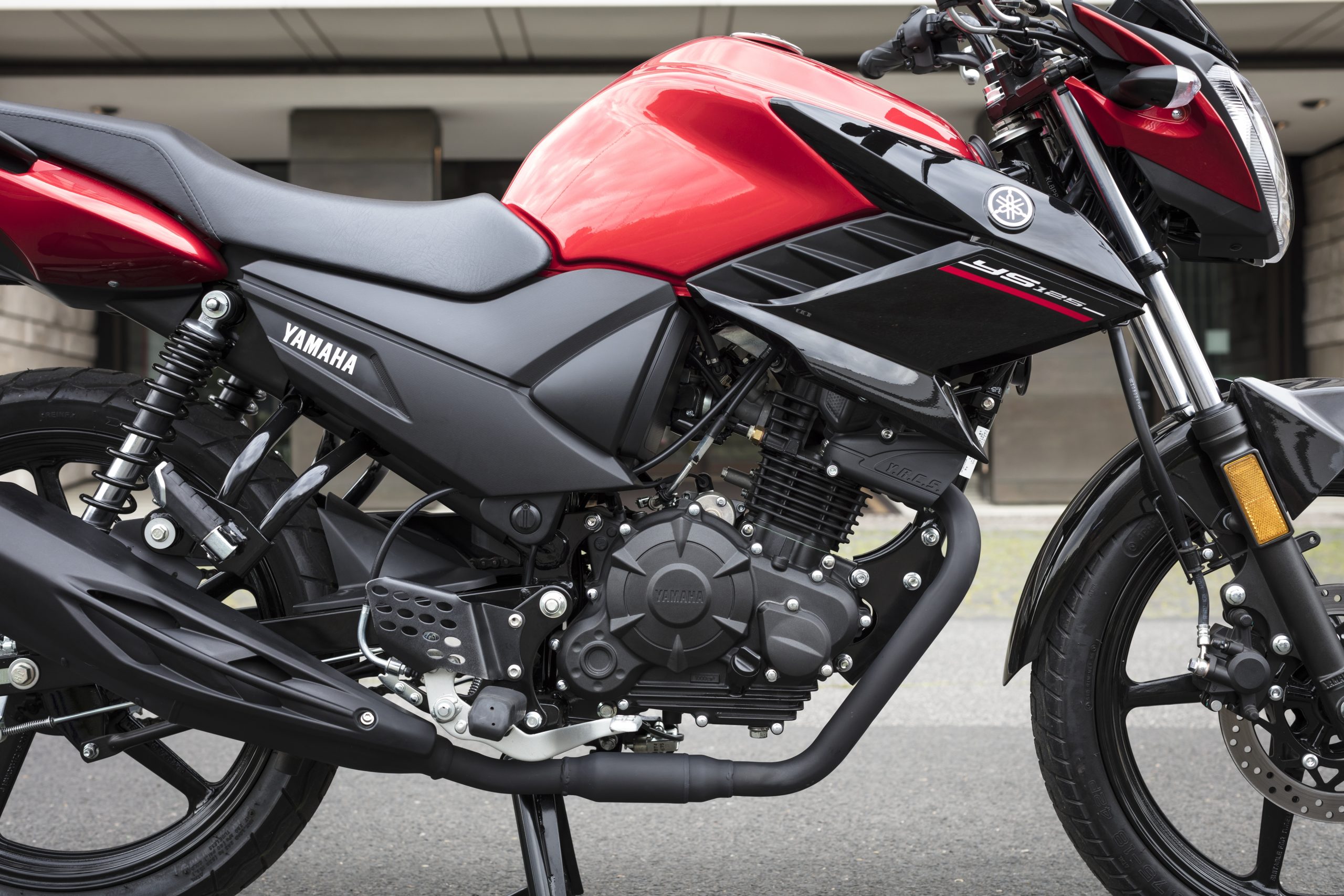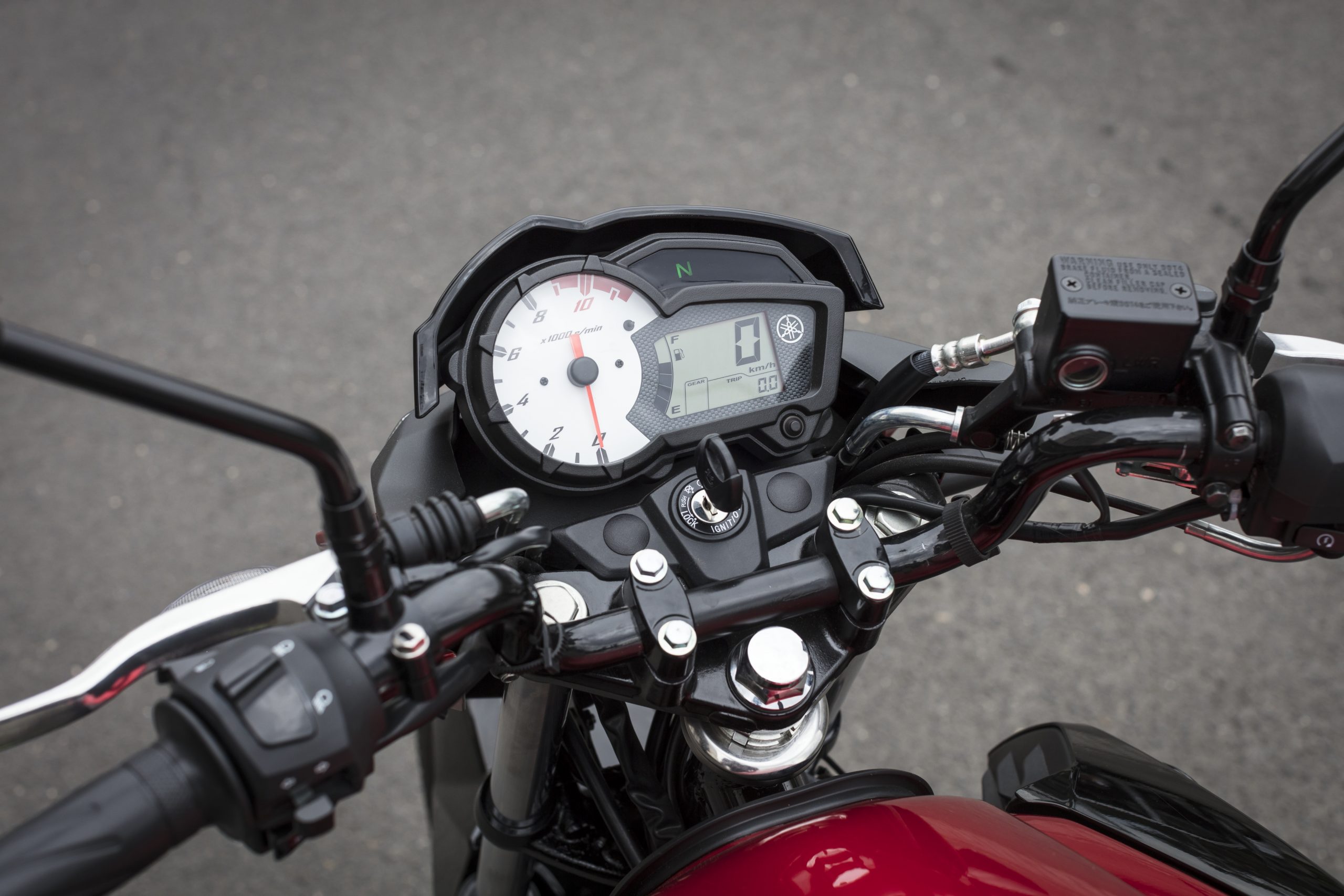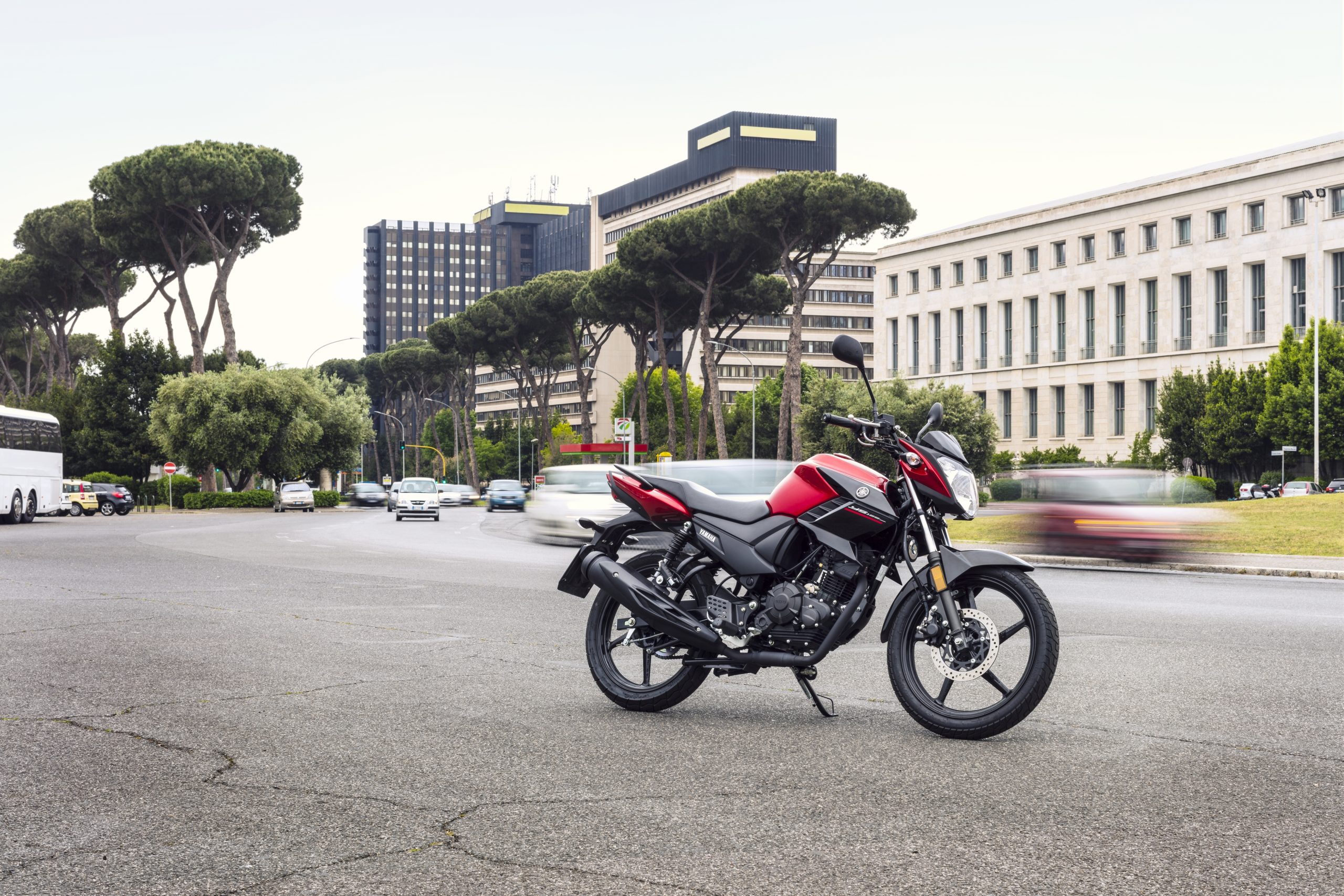 Kawasaki Z125/Ninja 125
Kawasaki used to be one of the great 125cc motorcycle makers – its AR125 supersports bike and KMX125 trail bike were some of the best learner bikes of the 1980s and 1990s.
But the firm lost its way a bit after the death of the two-stroke engine, and it didn't build any 125cc road bikes at all for a number of years.
That stopped last year though, with the launch of two new eighth-litre machines: the fully-faired Ninja 125 and this naked machine – the Z125.
Both bikes have almost identical foundations – a single-cylinder engine in a natty steel tube trellis frame, with high performance running gear – with a full fairing on the Ninja and naked styling on the Z125.
The engine is a typical Kawasaki – making as much power as it can, in this case a legally-limited 15bhp.
It's water-cooled, with a DOHC four-valve head, fuel injection and a high-spec over-square bore/stroke ratio. And it's bolted into a very handsome frame – the trellis tubes are colour-matched in Kawasaki Green, and apes the firm's legendary H2R supercharged hyperbike.
There's a high spec elsewhere too, with a fully digital LCD dashboard, a proper sports ABS anti-lock braking system and wave-type brake discs.
The kerb weight is a little lardy at 146kg ready-to-ride, but the high performance engine makes up for this, and overall, it's a very tempting proposition. You pay for that though – the Z125 costs around £4,000, with the Ninja adding  £400 to that tag.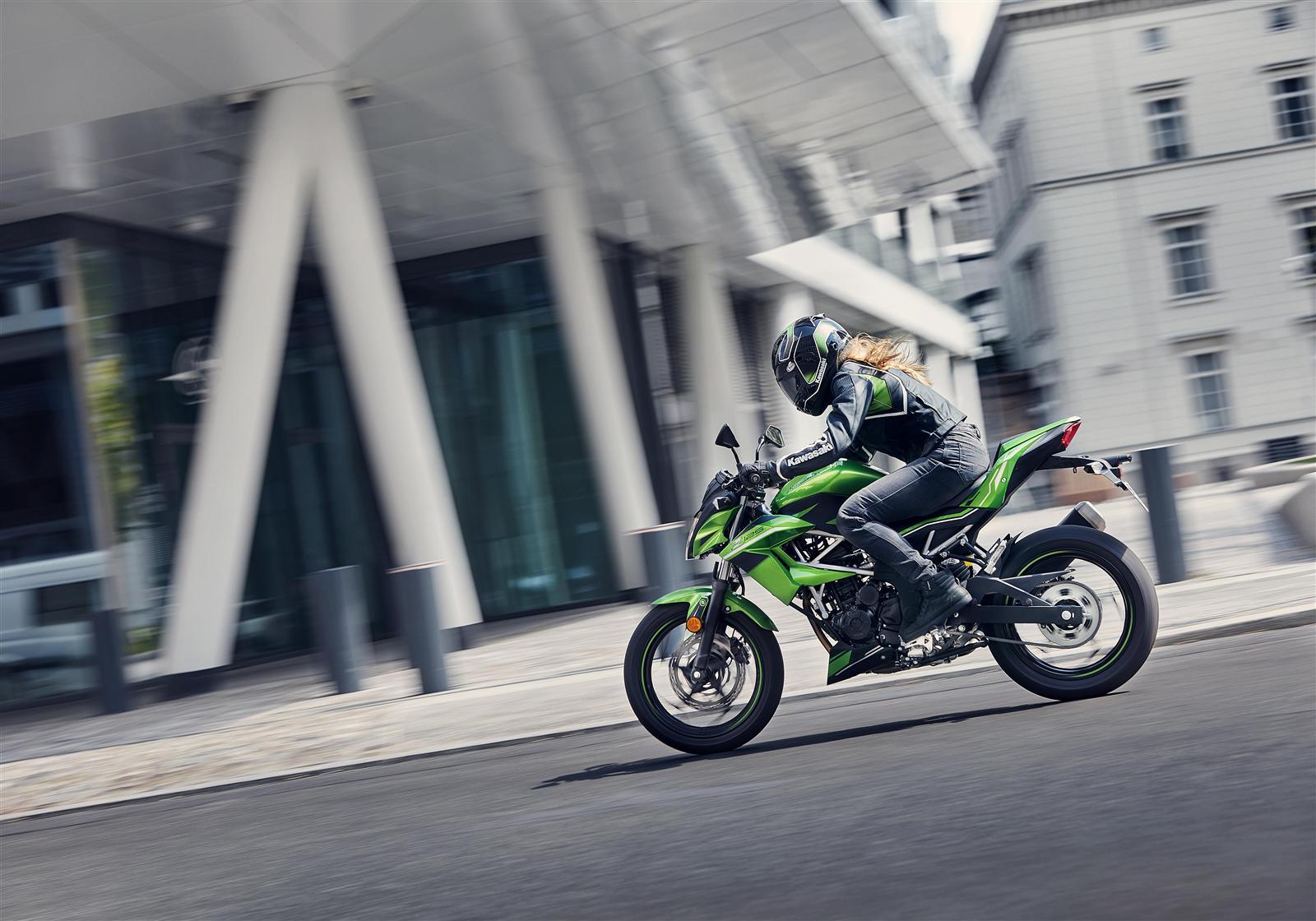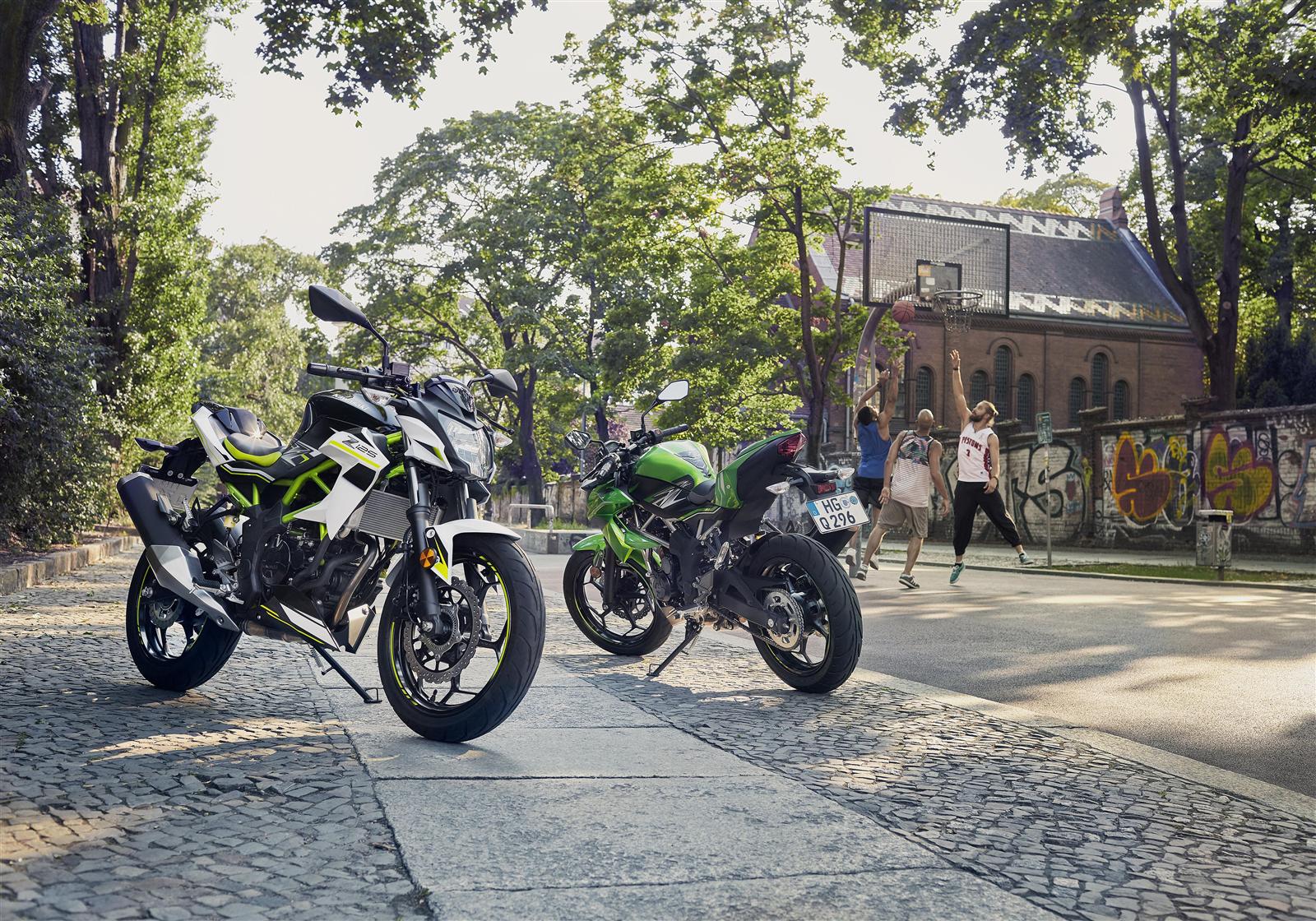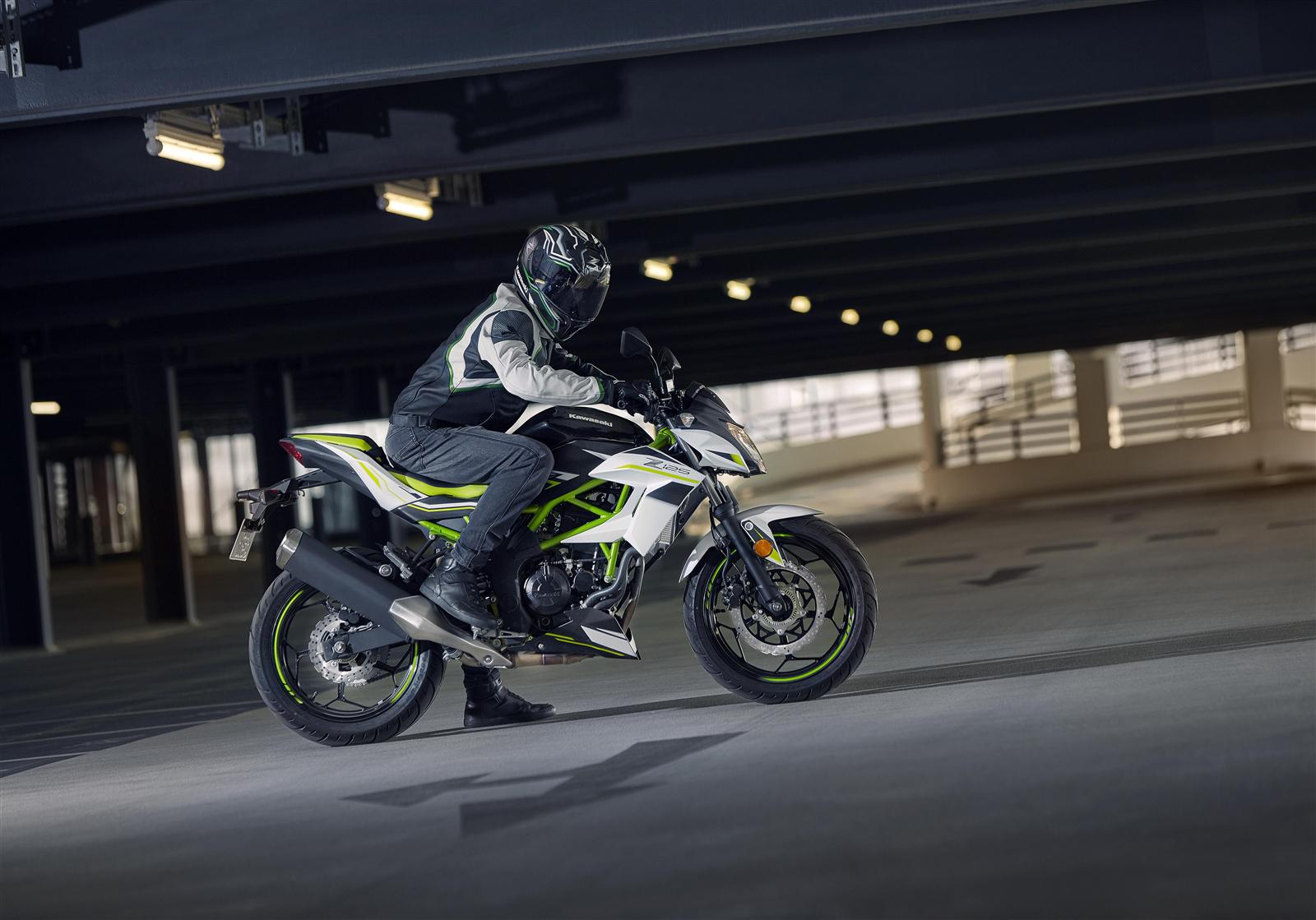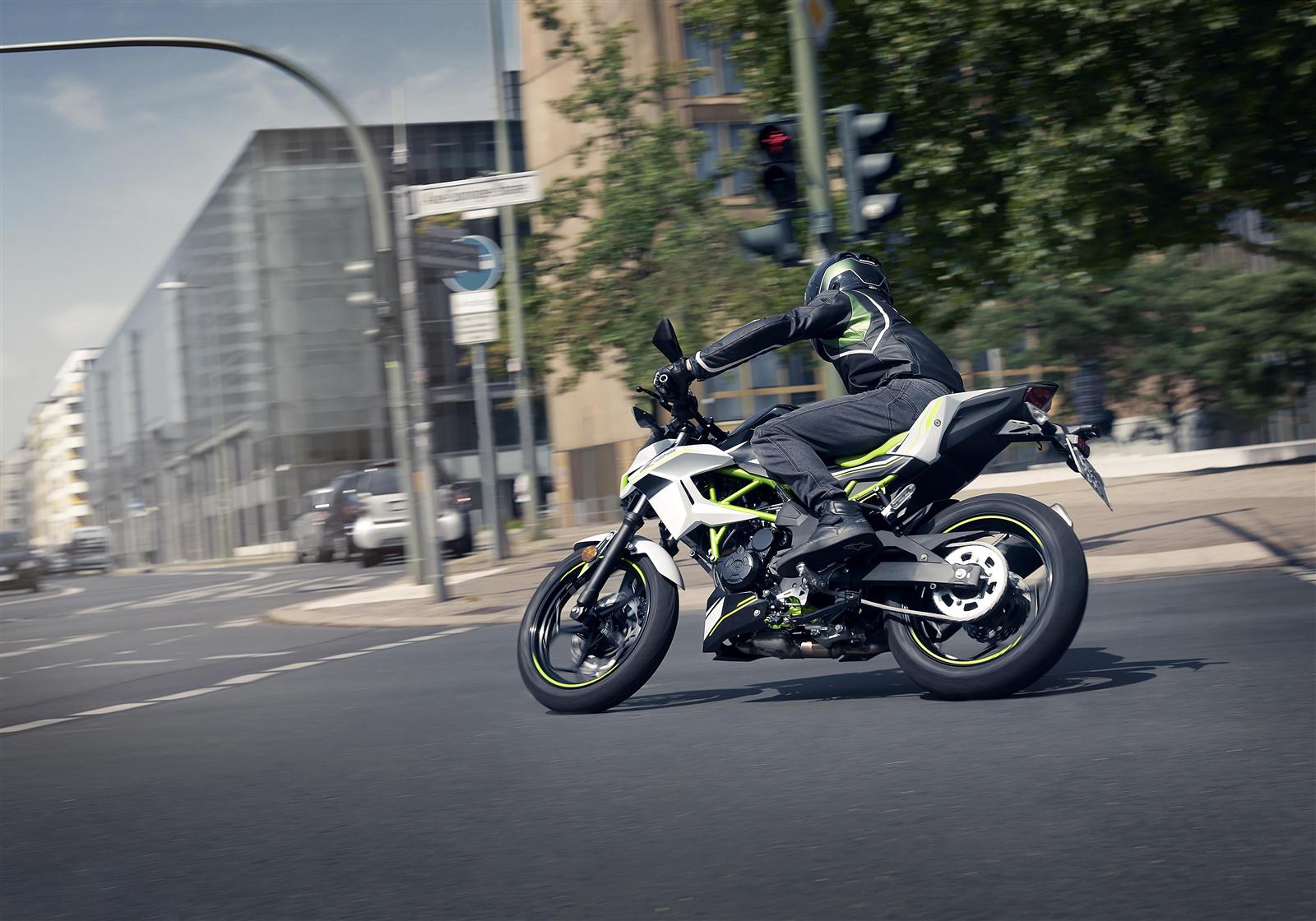 Bullit is a European firm, based in Belgium, which imports its own design of small-bore bikes from China, for sale over here.
The Hero is one of the firm's slickest models, combining sharp retro scrambler styling with a very sensible, basic engine and chassis setup.
You get combined brakes rather than ABS, rather wobbly off-road style tyres and a slightly wheezy 11.5bhp 125cc single-cylinder air-cooled SOHC 2-valve motor.
On the road, it's fairly slow and steady, but once you adapt to the quieter pace, it's a lot of fun. Much of that is down to the cool styling: it really does look great in the pseudo-Martini racing colours (they also do a natty Gulf Racing scheme), and that, combined with a sweet Supertrapp-style exhaust system and gold rims means you'll grab plenty of attention when you arrive at your destination.
People really do love the little Bullit when it's parked up.
The best bit is perhaps the price though – a snifter over £2,500, which isn't much more than an annual season ticket in London – which has no fun, or style, ever.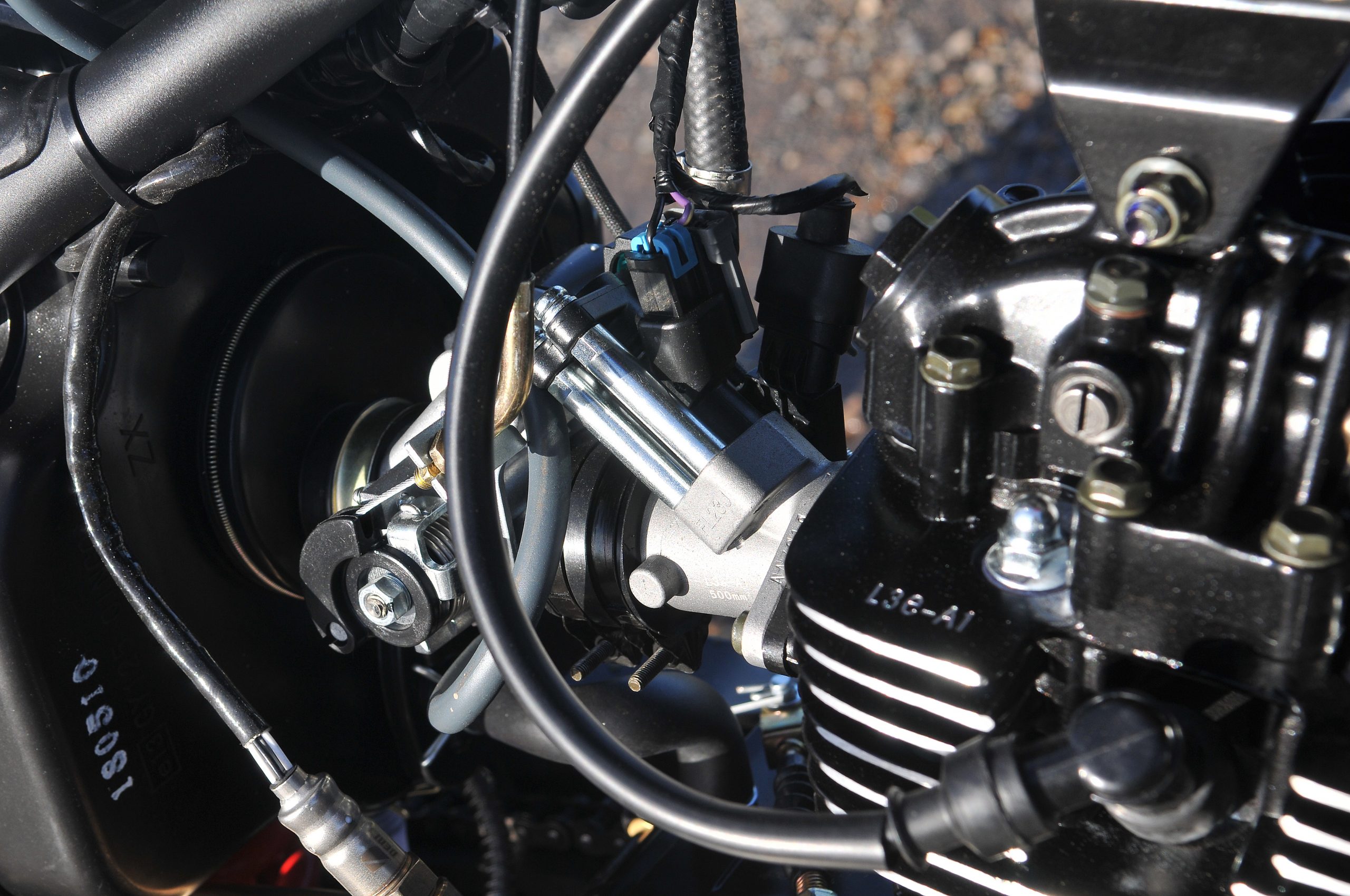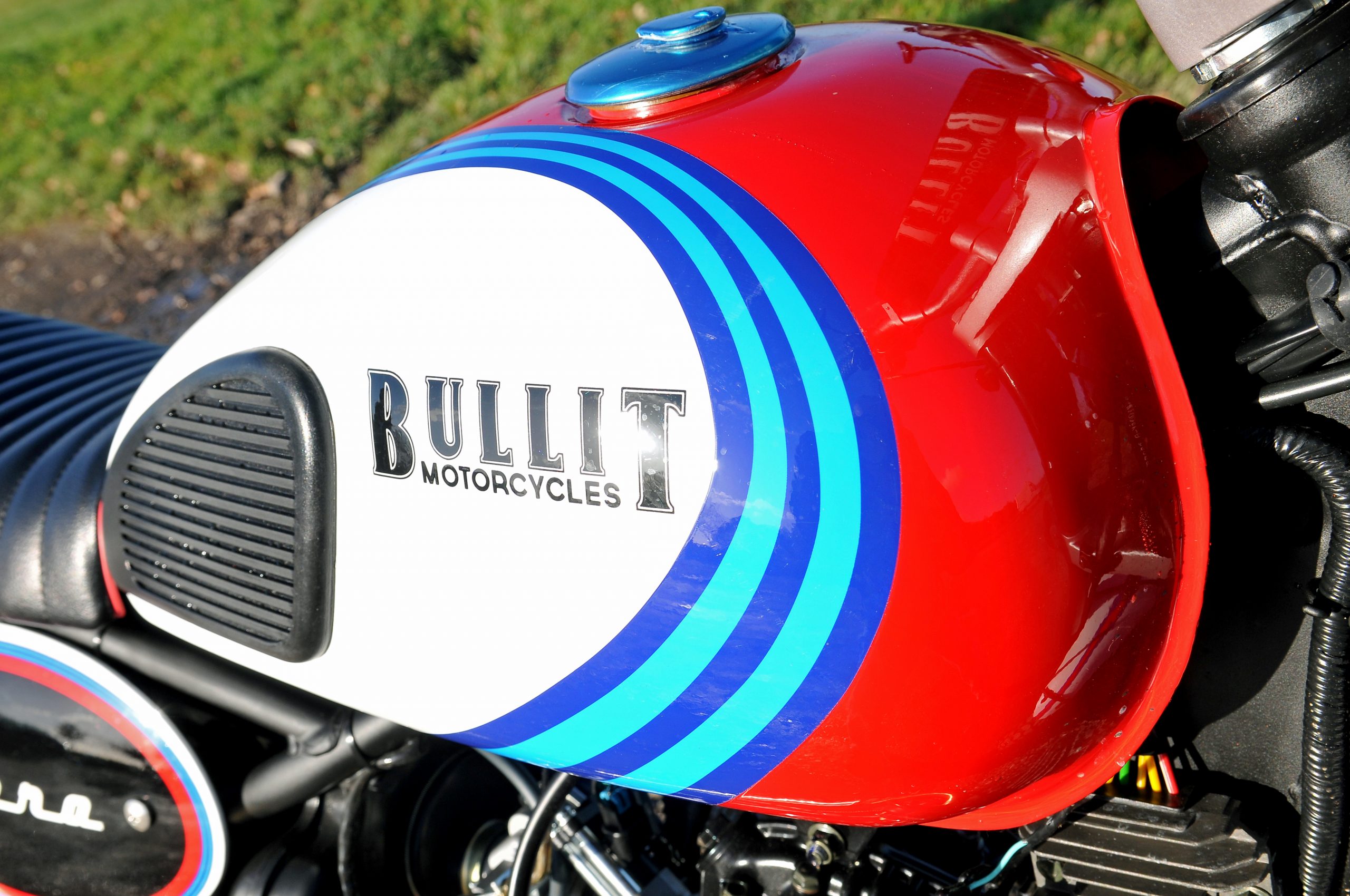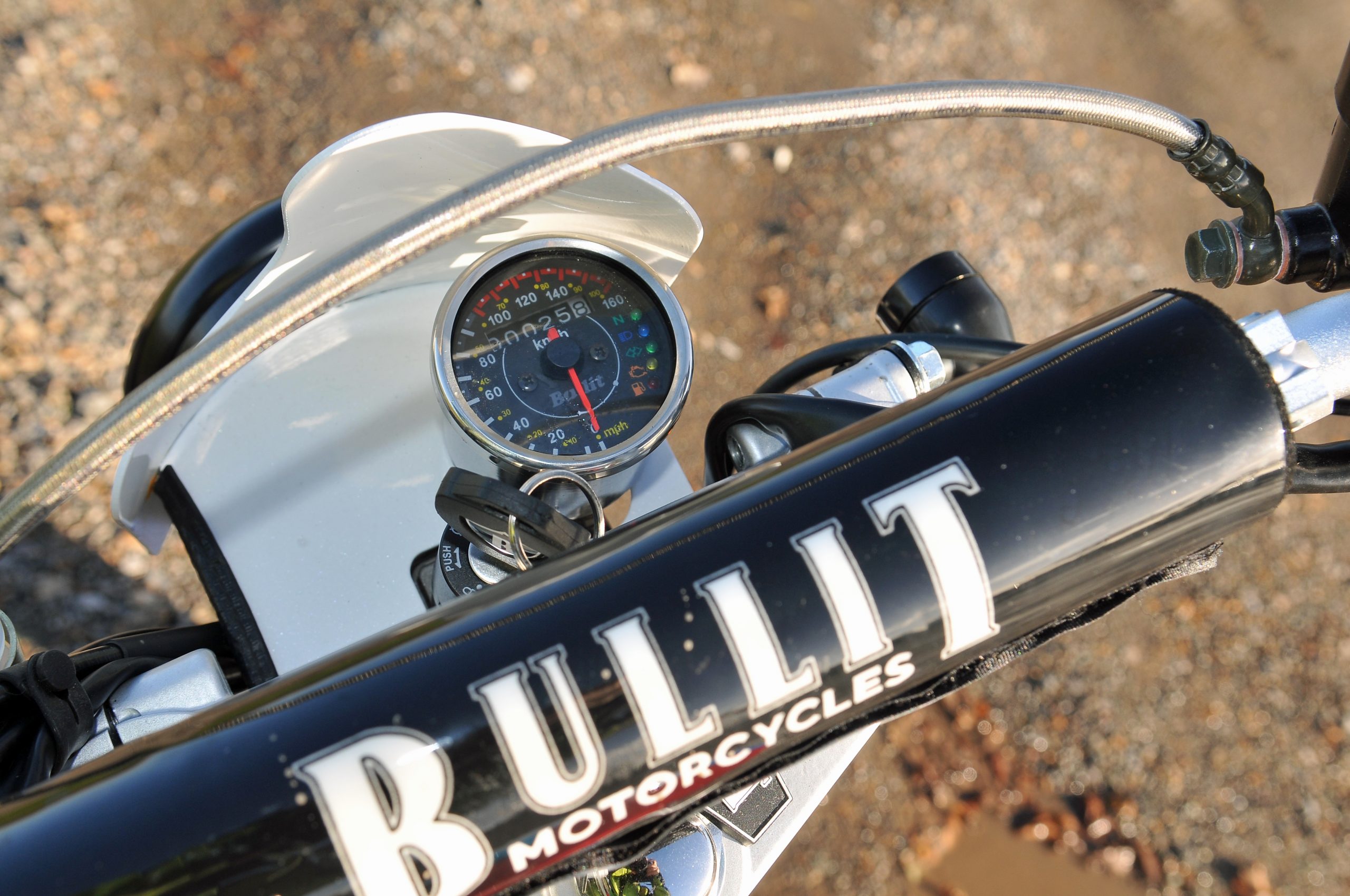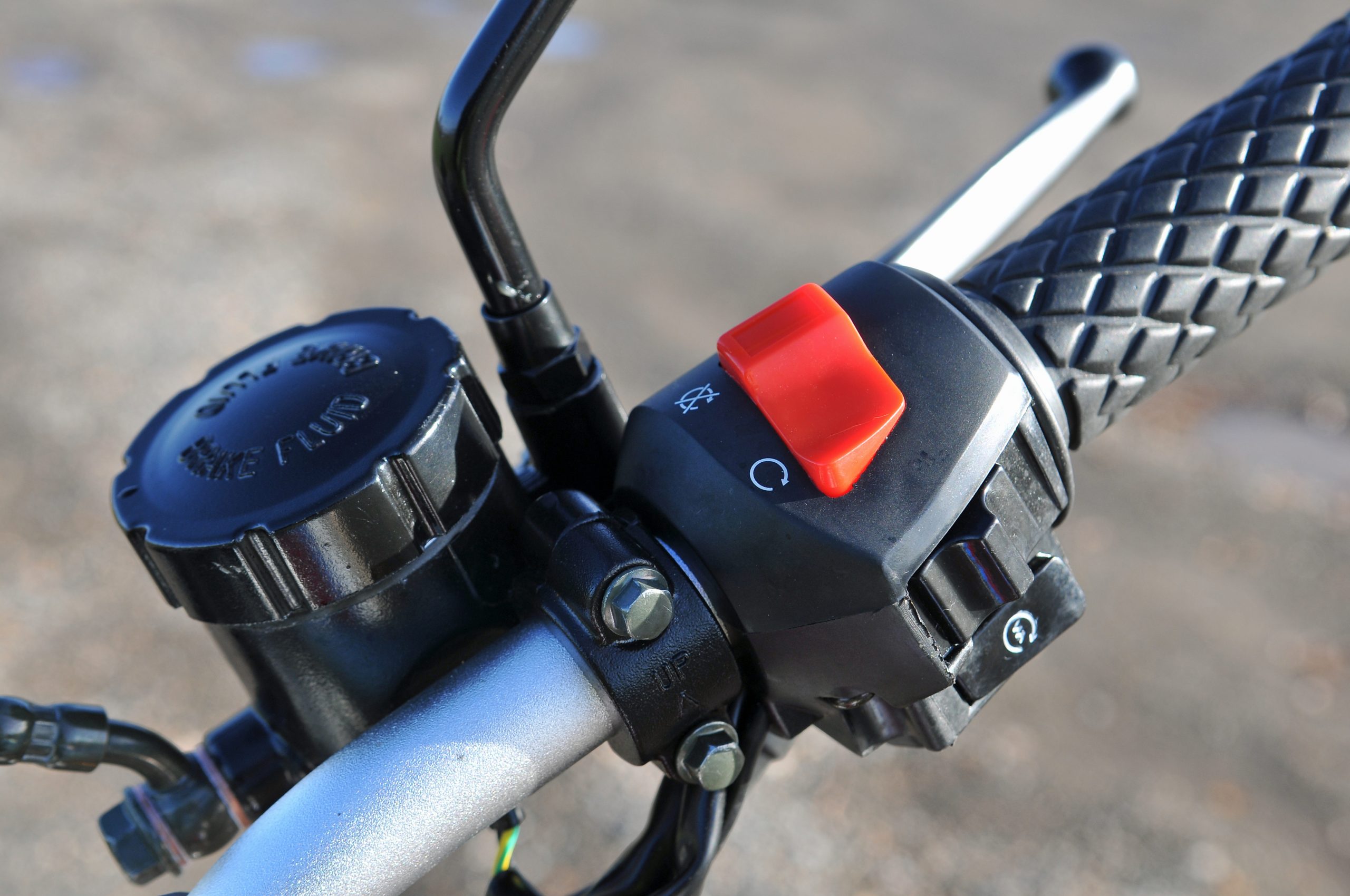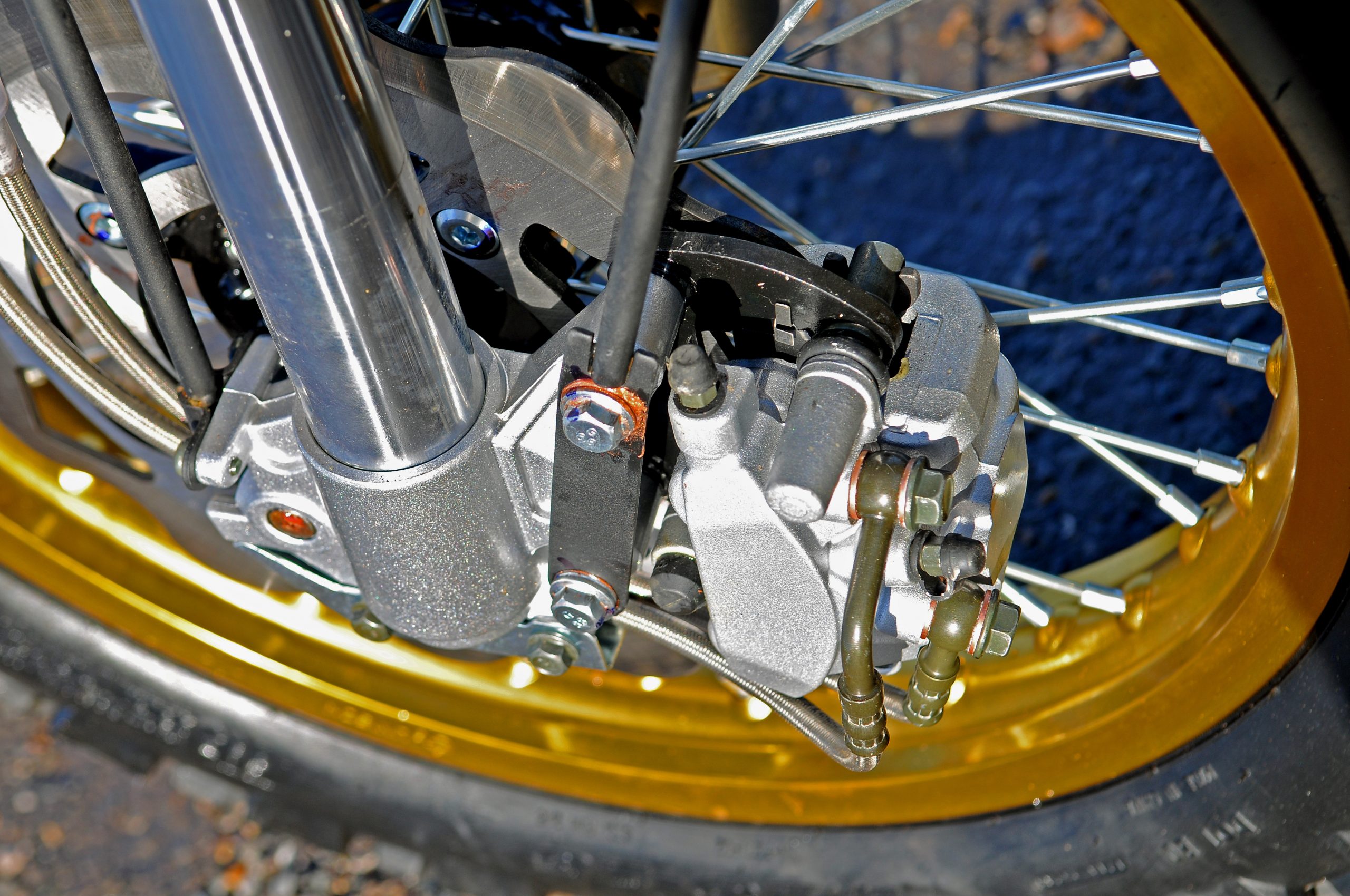 When it comes to legendary sportsbikes, there's little to touch the reputation of the Suzuki GSX-R range. Since the first GSX-R750 appeared in 1984, those four letters (and hyphen) have stood for performance and excitement, in 1100, 600, 1000, 400 and 250 capacity variants.
And now you can have a 125cc version to pass your test on. Okay, it's stuck with 15bhp, not 200bhp, but if you're a superbike fan, this has to be one of the best ways to get through the CBT.
It's priced at the high end of the sector, but you get a fair chunk of kit for that. It's light, at just 134kg ready to ride, the water-cooled DOHC four-valve engine has a very over-square bore and stroke ratio, and it returns a remarkable 122mpg.
The chassis has solid handling, thanks to decent running gear. The front fork is a conventional design though, and the rear tyre is only a 130/70 17, while the front brake uses a slightly disappointing twin-piston sliding caliper.
There's a decent smattering of high-tech though, including a proper ABS system, LCD digital dash, and most remarkable of all – a proper keyless ignition system, with a posh car-style fob rather than a key. Nice.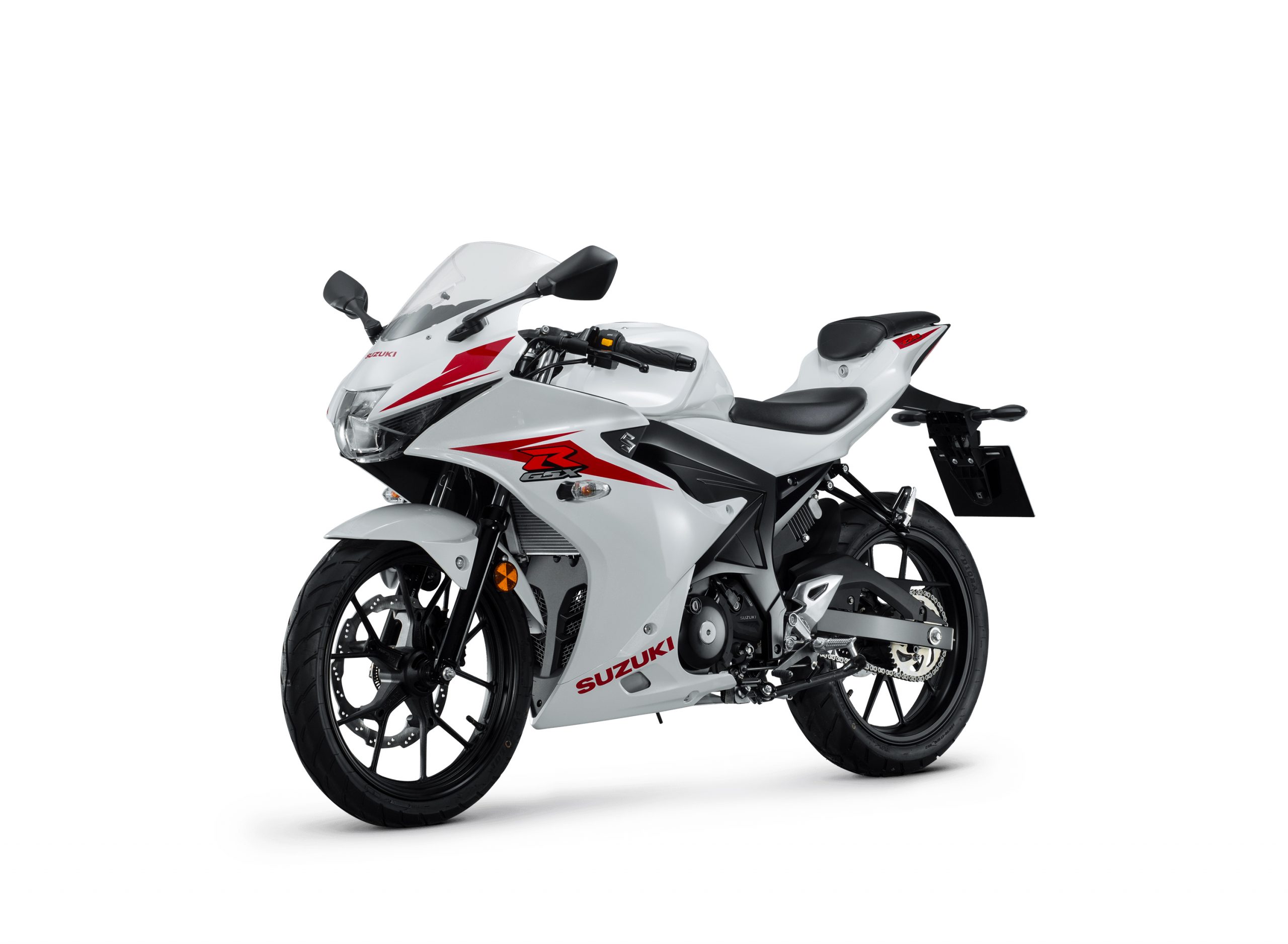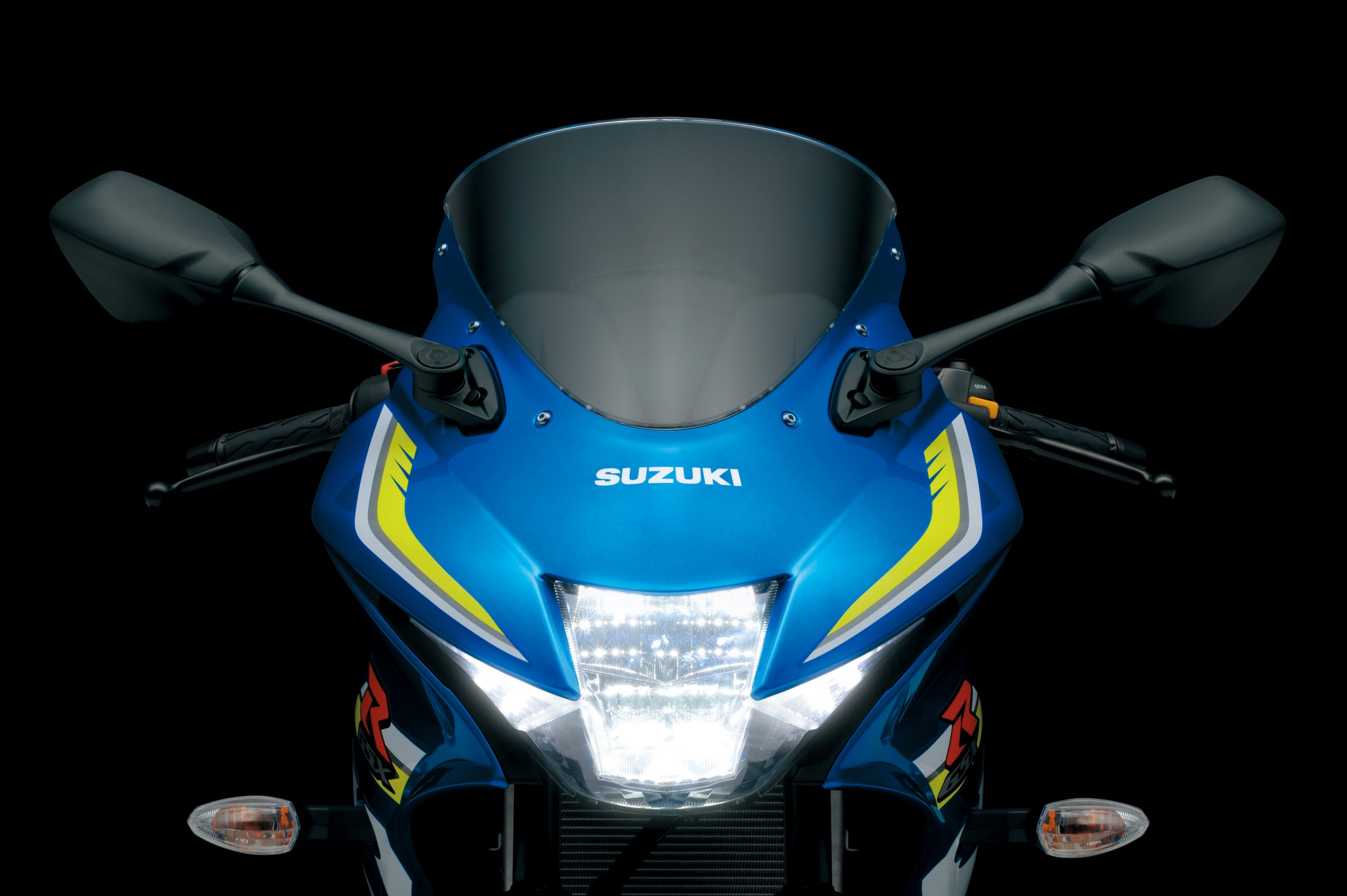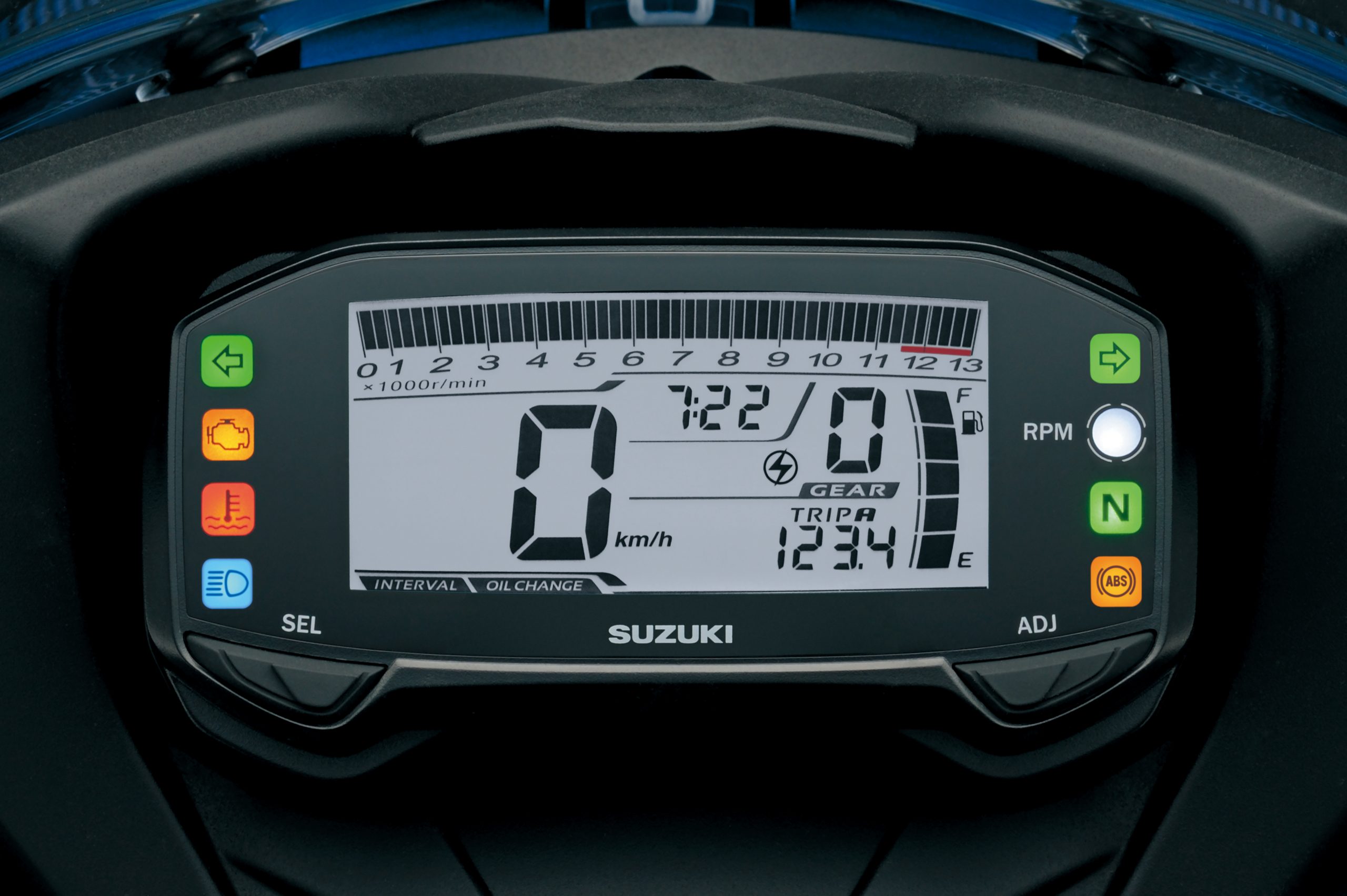 Looking for a bit of Italian style in your 125 learner legal machinery? Then the Aprilia RS4 125 has to be worth a look.
It shares styling with the Noale firm's full-bore superbike, the RSV4, and looks fantastic even just parked up.
The most impressive detail is a proper aluminium twin-spar frame, rather than the cheaper steel designs of all the competition. That cuts mass (claimed kerb weight is around 120kg) and adds stiffness, for superb handling.
The fancy frame is backed up by premium running gear: 41mm USD forks, asymmetric braced swingarm design and a race-style four-piston radial-mount front brake caliper with Bosch ABS.
Its A1-compliant engine is limited of course, but makes a full 15bhp, and is, amazingly, prepared for an optional quickshifter setup.
The RS4 125 is an impressive package, especially for the £4,499 price tag. But the real show-stopper is the GP replica version.
Painted in Factory race colours, the Now TV sponsor's logos make it look like nothing less than a proper racebike on the road – for only another £100.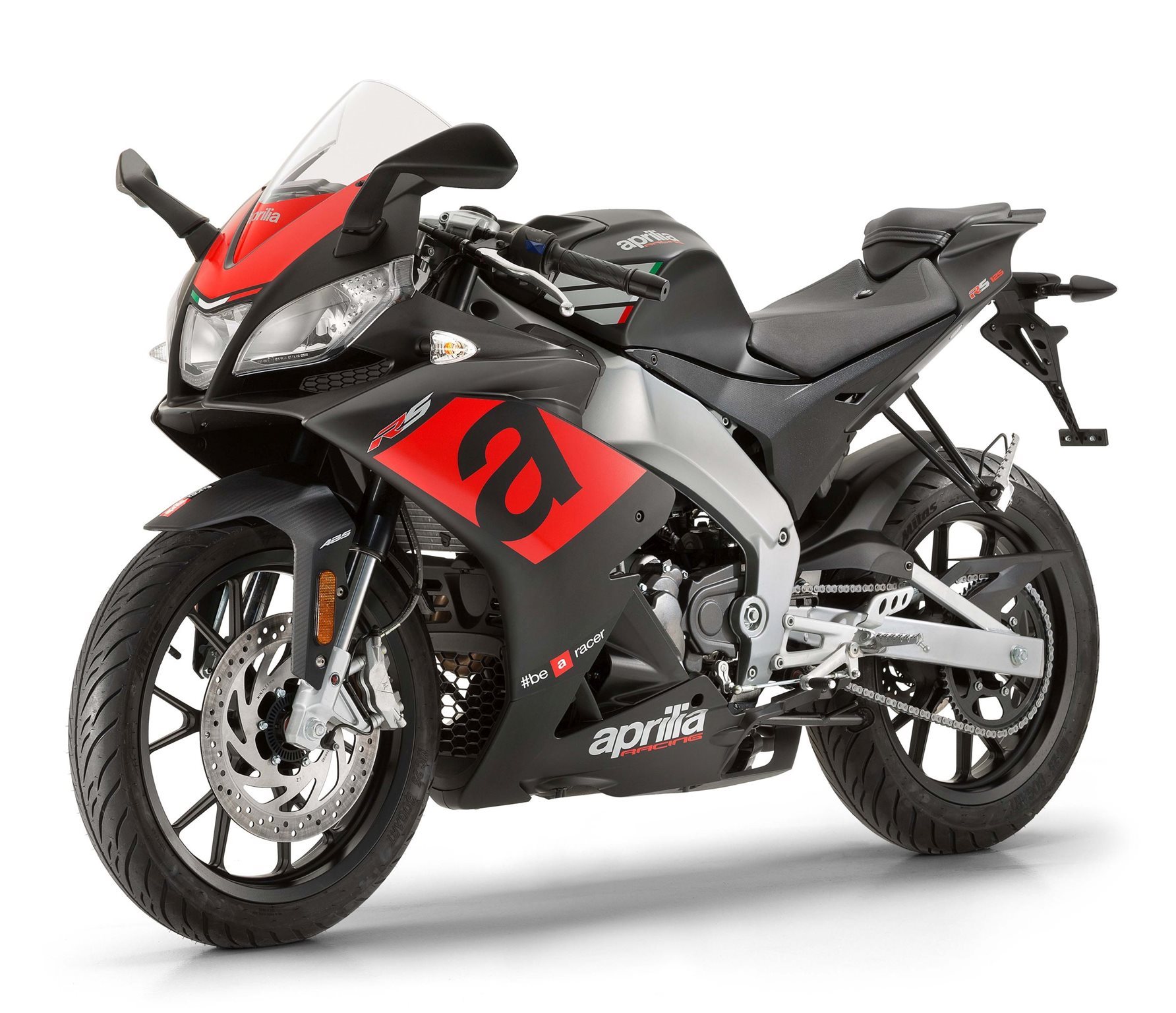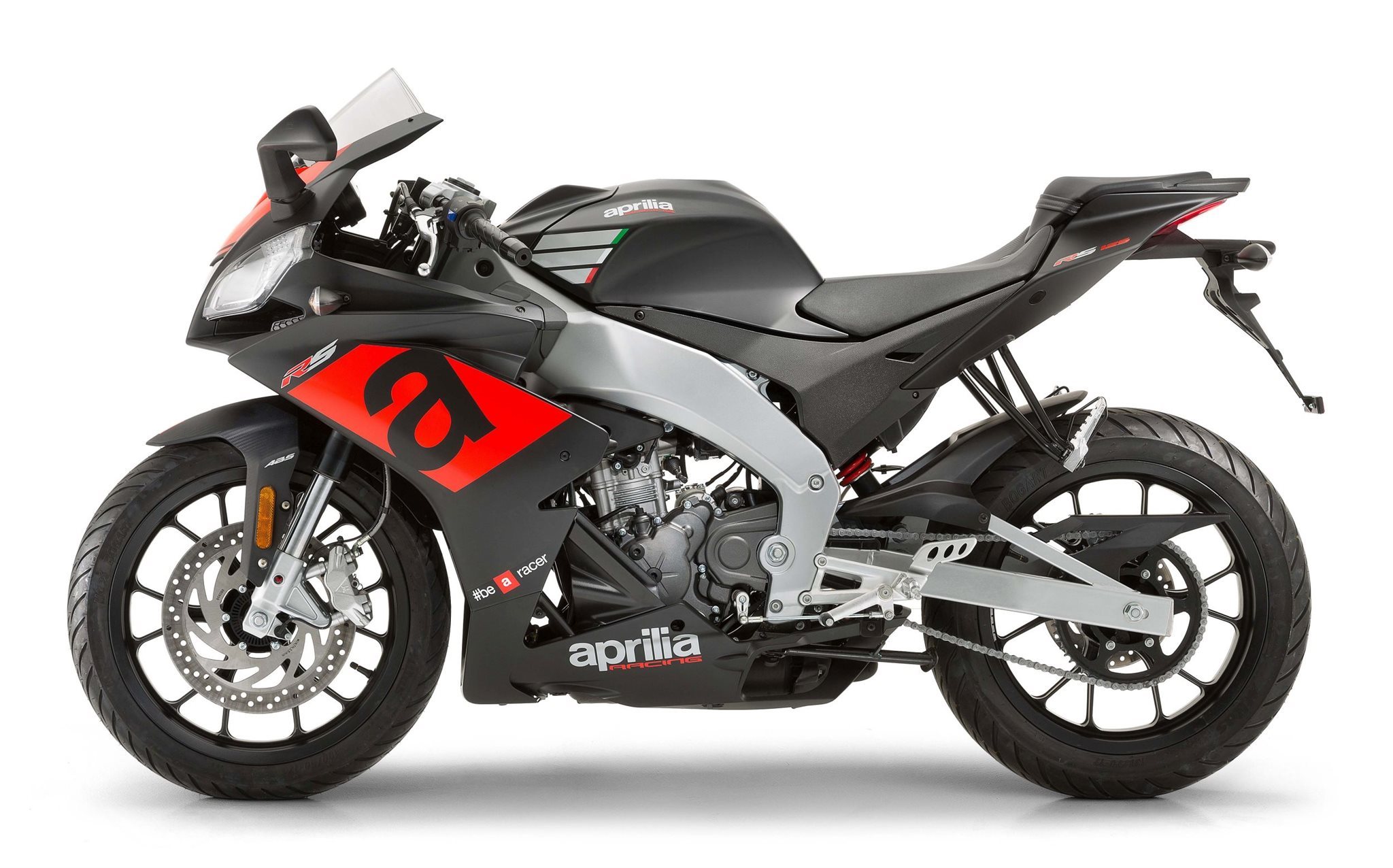 Kymco VSR125i CBS
The name might be a bit of a mouthful, but Kymco makes good quality bikes in Korea, at decent prices.
The VSR is certainly cheap: at around £2,200, it's half the price of the top-end sporty models. And it's got some slightly strange styling, with a half-motorbike, half-scooter feel to the front fairing and frame rails.
You only get 10bhp from the basic two-valve OHC engine, but it's light at 130kg and the seat height is super low, giving confidence to novice riders.
It has combined brakes rather than a proper ABS system, so the front and rear brakes are linked, for improved, safer stopping, without adding the expense of an ABS unit.
There's a digital dash, side and centre stands, and disc brakes front and rear, so life isn't totally Spartan on the VSR. Add in the benefits of a big-brand manufacturer, and the VSR is definitely worth a look.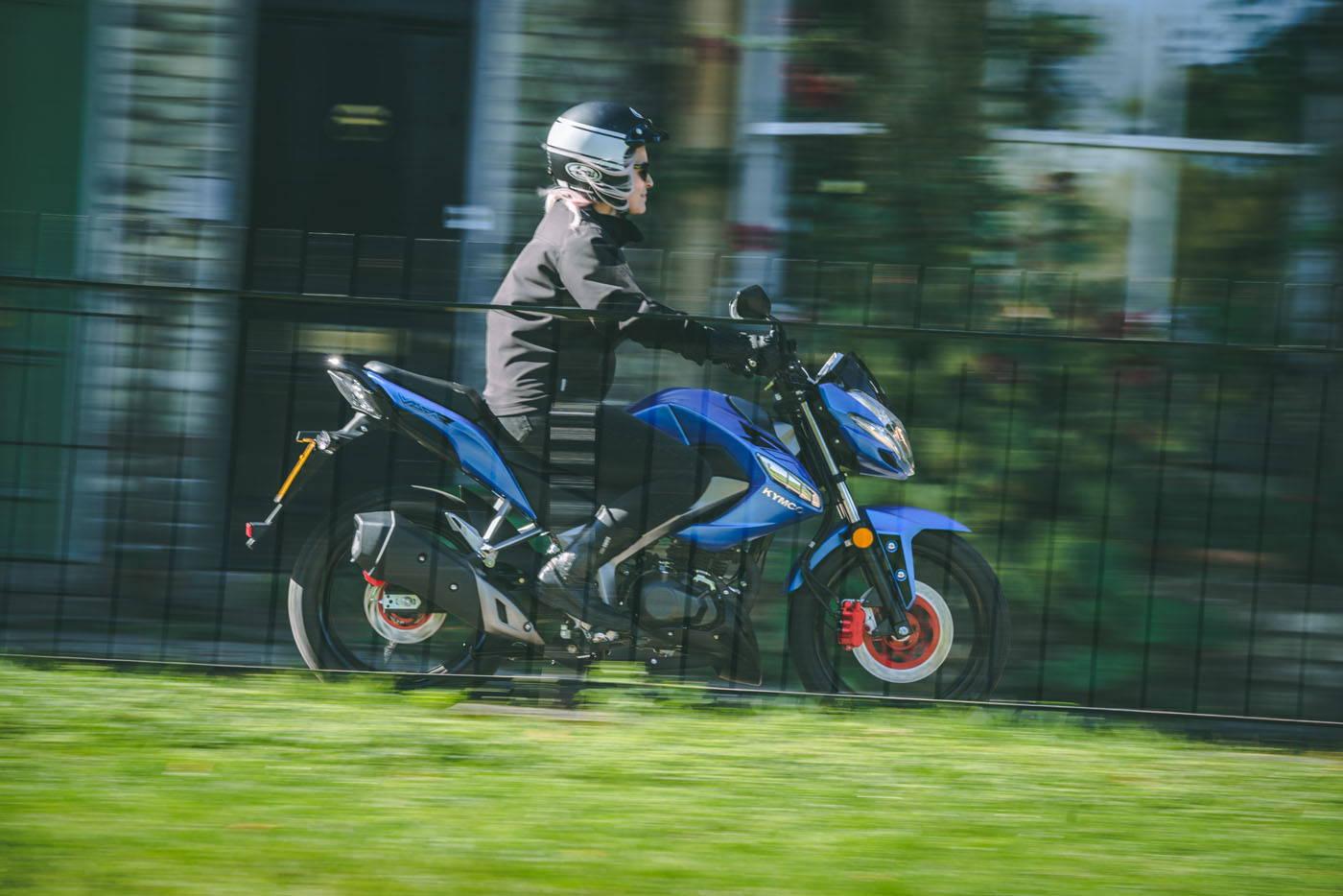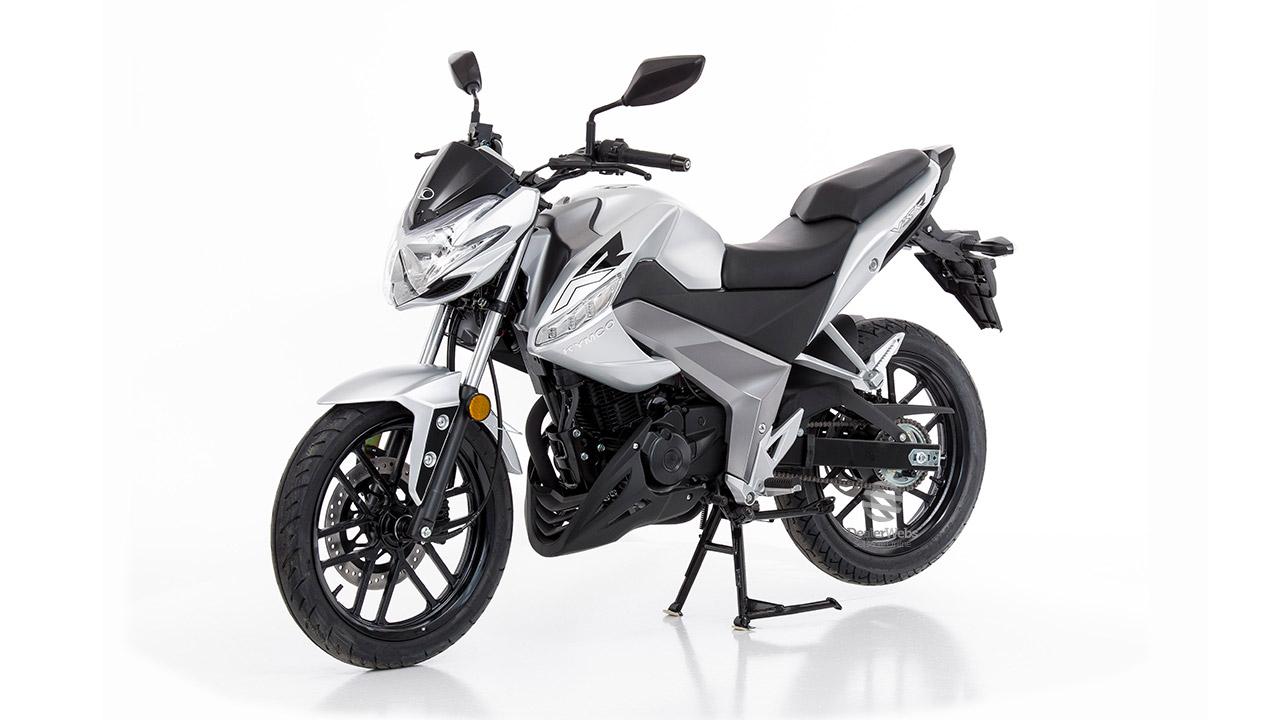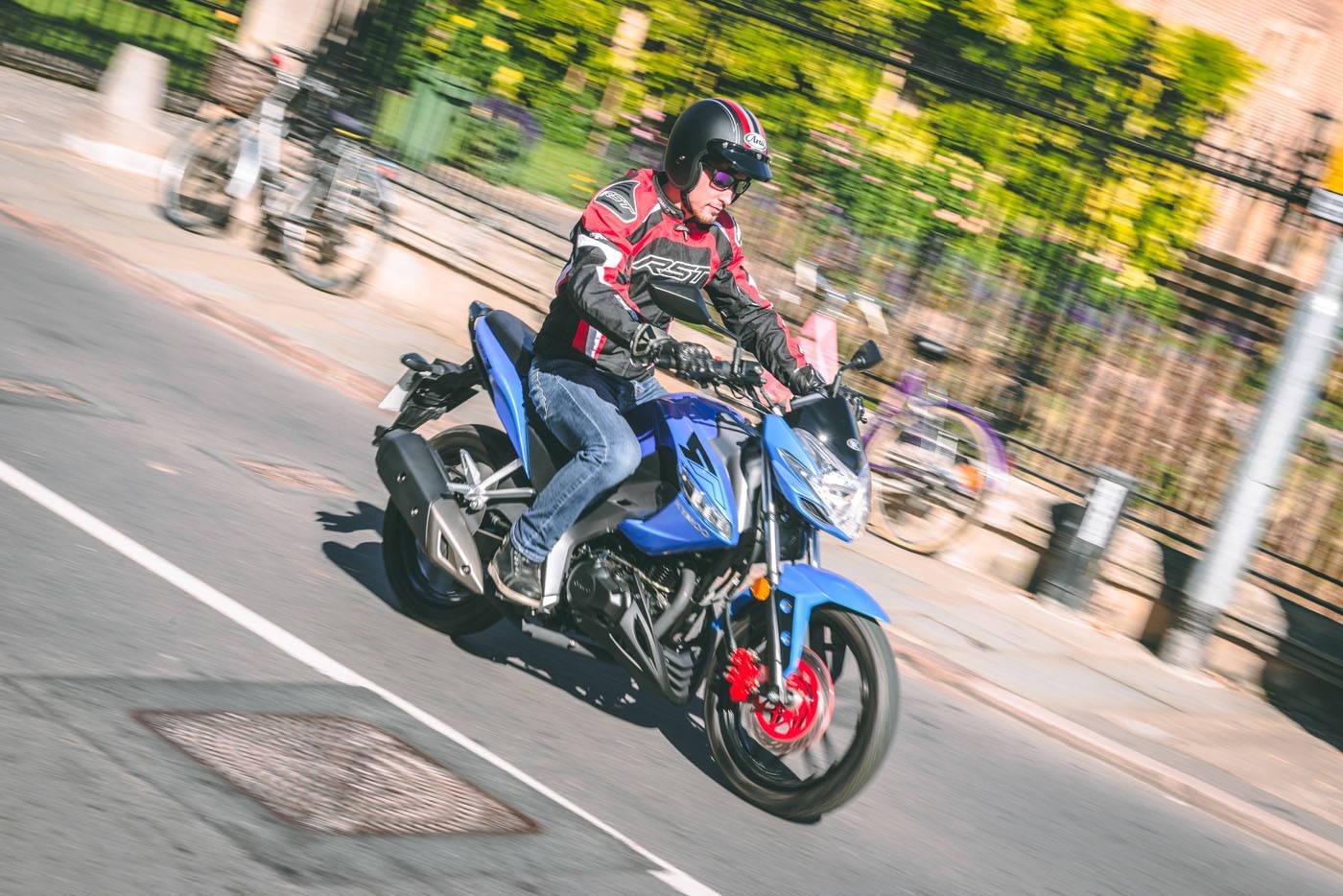 Another 125cc bike which apes the styling of its superbike sibling – but the KTM RC125 has actually outlived its 1,000cc big brother.
KTM actually stopped building the mighty RC8R a few years back, sadly. But its styling lives on in the form of the RC390 and RC200 mini sportsbikes – and this, the RC125 learner machine.
It's a proper little race-replica, with sharp angular fairing, steel tube trellis frame, WP brand suspension and 'BYBRE' brakes, made by Brembo for smaller machinery.
Powering this slick chassis is a modern four-valve DOHC water-cooled engine, putting out the maximum 15bhp allowed for learners, with a torquey delivery.
It's a little on the hefty side, at 135kg dry, but part of that is down to the high-quality parts. The front forks have 43mm stanchions for example – the same size as those used on full-bore superbikes like the RC8R.
Similarly, the large braced swingarm, full fairing and wide split-spoke wheels all add to the mass.
More weight is generally a bad thing – but on small 125s, it can actually help give more stable handling, and a big-bike feel. And with the RC 125, you really do get the impression of a much more serious machine.