KTM RC8 Bike Overview
KTM's RC8 has been on the market for a while now but every few years KTM make the extra effort to improve the model; updating the capacity to 1195cc, changing the wheels to reduce the overall bike weight and overall improvement to the chassis as well.
Claiming a stonking 150 bhp, KTM have developed their own V Twin engine for the RC8 model. Often matched with the Ducati 1098s, the RC8 has been built to perfection. It's like every piece of this bike shaped puzzle fits together perfectly, whether it's plastic or metal.
The newer version of the KTM RC8 is completely kitted out with all the gear a biker could need including WP suspension, adjustable footpegs and handlebar controls. Oh, and don't forget about the MotoGP dash allowing you to switch between road and track applications.
KTM RC8 Bike Spec
Capacity

1195cc

Top speed

178mph

Weight

199kg

Engine

2 cylinder, 4 stroke, liquid cooled

Average fuel consumption

45mpg

Seat height

805mm
KTM RC8 Bike Gallery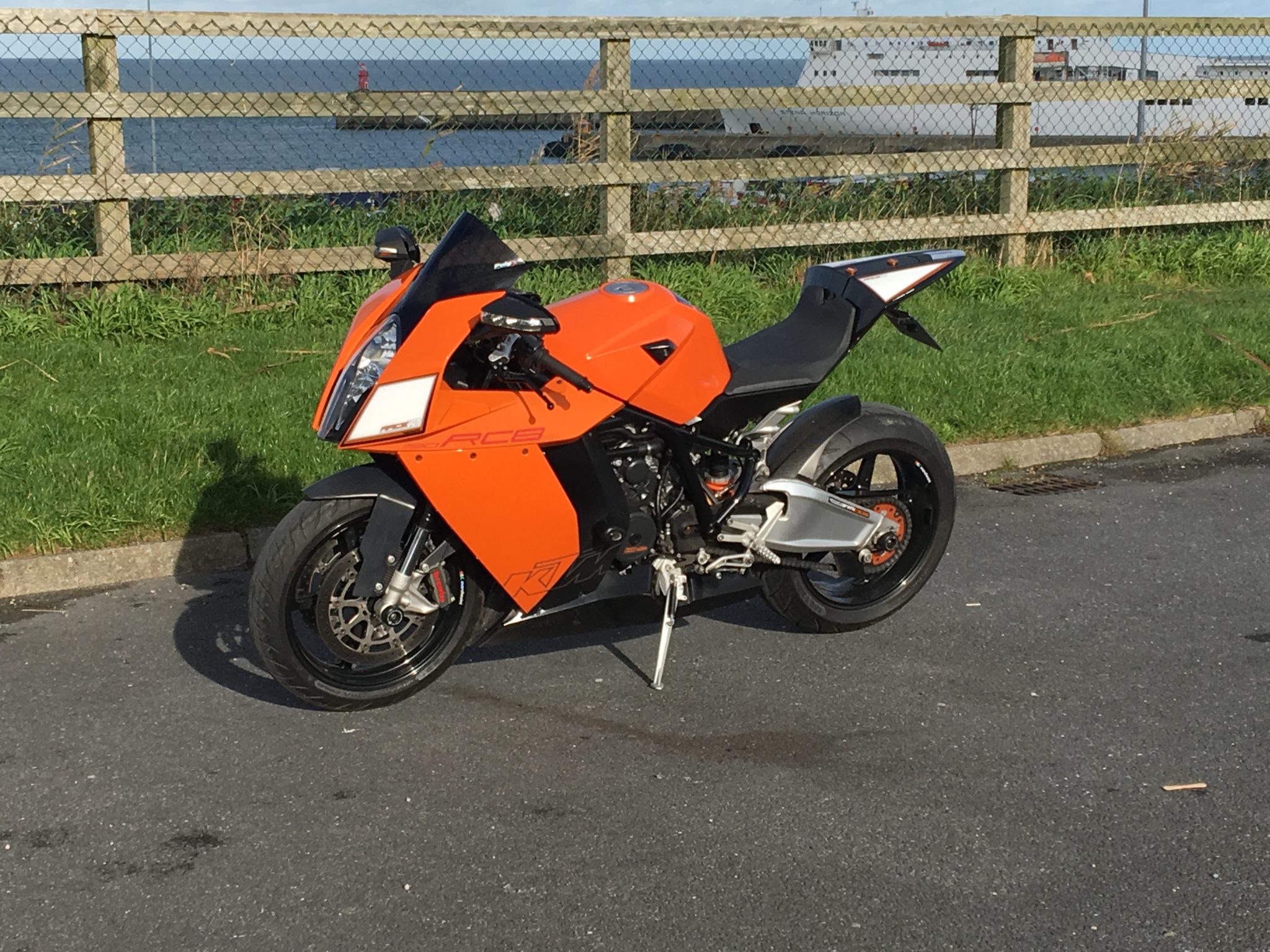 Owner Reviews
Pros
They are an amazing looking bike that really draws a crowd and has that proper exotica feel about it
Read More
Ride Quality4 out of 5 stars
Riders well once you get used to the throttle it's a little snatchy and I think the progressive throttle makes a big difference.
Engine4 out of 5 stars
It's good engine but it's not going to set the world on fire, the sound it makes definitely out ways its lack of power.
Running Cost4 out of 5 stars
Surprisingly cheap enough to run and maintain
Build Quality5 out of 5 stars
Brilliant build quality and it seems like everything just slots together perfectly. Nothing out of place at all.
Brake5 out of 5 stars
Unbelievable brakes that will literally put you up over the bars