Honda has been the largest motorcycle manufacturer in the world since 1959.  At its peak around the early 1980s, it produced almost 3 million motorcycles annually.  Although this number was significantly reduced to just 550,000 by 2006, it was still clearly the leading manufacturer in Japan.
Honda grew from a small local manufacturer into a huge success story after its triumphant entry into the US market, which was already dominated at the time by several motorbike producers.  Various academic studies have been carried out to try and identify the strategies or factors behind Honda's success, in the hope that their magic formula can be discovered and recreated.
A Brief History
Founded by Soichiro Honda, a mechanic with a passion for motorcycles, Honda began production of two wheelers in 1949 with their Dream D-Type motorcycle which had an engine of 98cc.  The subsequent model E-Type Dream featuring a 146cc engine became their first best seller.
During the 1960s, Honda teamed up with advertising agency Grey Advertising in an effort to break into the US market.  Their slogan "You meet the nicest people on a Honda" was highly effective in creating the image that Honda motorcycles were made for everyone rather than just the tough, antisocial rebels that was the prevailing image of American motorcyclists at the time.
There are three basic theories of why Honda has been so successful.  While some academics believed that Honda's high scale of production gave them economies of scale, others felt that Honda's accomplishments came from being adaptable and was the result of the hard work of its staff, rather than any long term strategy.  Recently, it has also been suggested that Honda's achievements relied on their focus on leadership in the technology of internal combustion engines.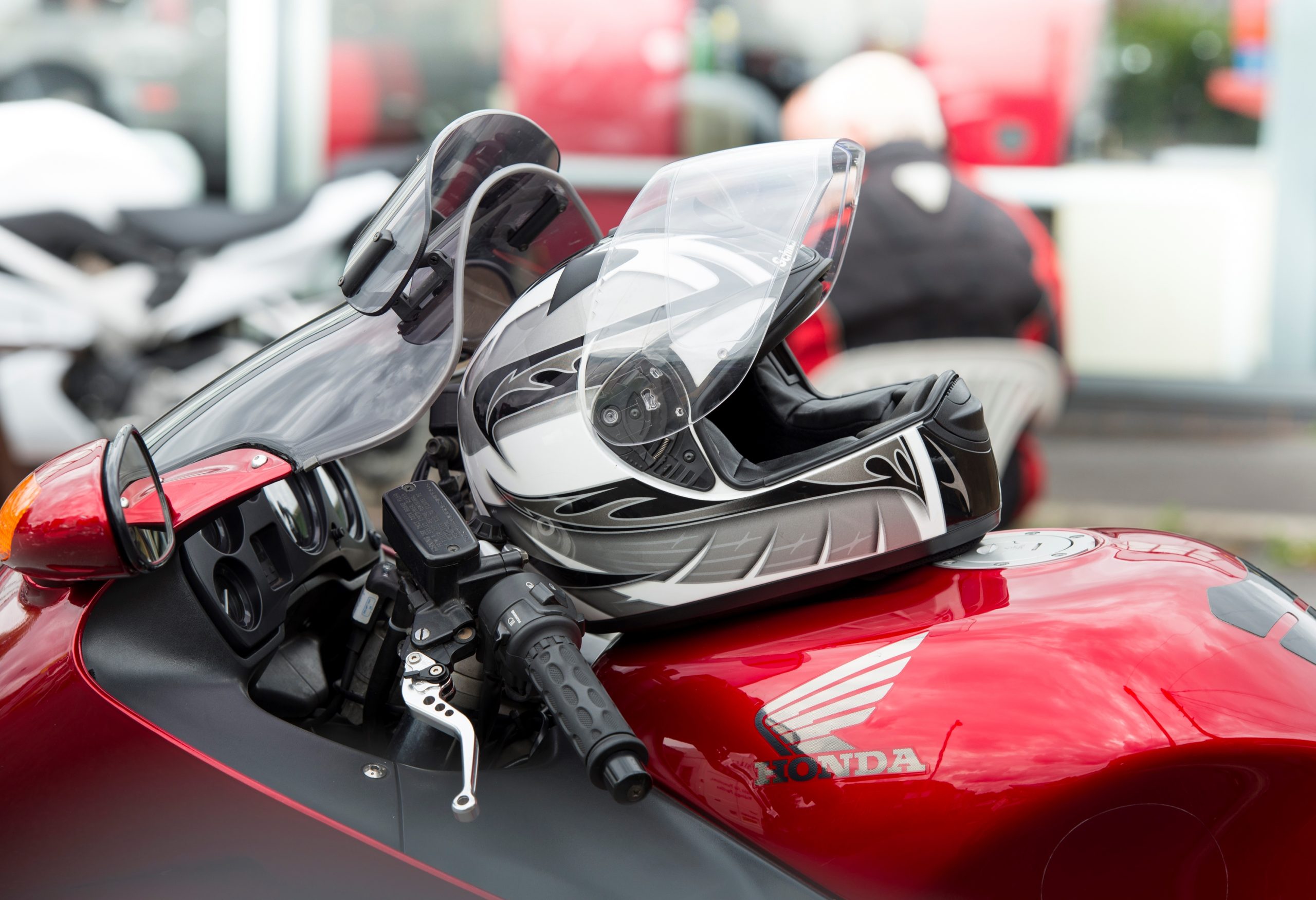 Popular models
Honda CBR1000RR Fireblade SP, 2014: created primarily for improved racetrack performance, this bike features 999cc four-stroke engine with six-speed transmission.  Unlike its competitors, Honda's kept its Sport Production bike simple, focusing on quality design and components rather than an exotic array of electronic rider aids.
Price new: £15,000
Price used: £8,995
Licence type required:  A
Honda CBF125, 2013: an affordable motorcycle featuring tinted windscreen, 17 inch wheels and a 124.7 cc, air-cooled, 4-stroke, 2-valve OHC single cylinder engine with PGM-FI electronic fuel injection.
Price new: £2,600
Price used: £1,895
Licence type required:  A
Honda NC750X, 2014: offering more than a commuter bike, the NC750X provides a comfortable ride for longer journeys.  It features a 745cc four-stroke, liquid-cooled DOHC, 8v parallel twin engine with a top speed of 125mph.
Price new: £6,299
Price used: £4,991
Licence type required:  A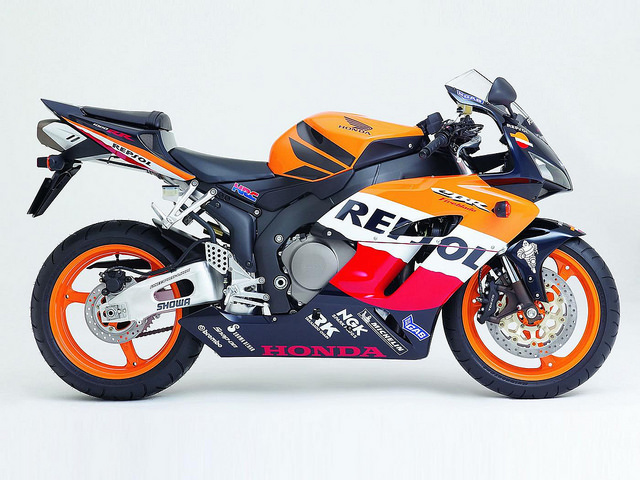 Sponsorships
Honda is engaged in community events globally.  For example, it provides the Aquarium of the Pacific with Honda solar cell technology for their penguin habitat.  It sponsors the evening firework shows at Disneyland resort and holds demonstrations of its humanoid robot in the Disney Park.  It is also the sponsor of the New Orleans Jazz and Heritage Festival and The Collegiate Women Sports Awards.
Reviews
The CBF125 was featured in the Telegraph publication in the UK as one of the top 10 commuter bikes.