Honda CRF250L Bike Overview
If you are searching for a new-to-market light dual sport trail bike, this Honda could be your bike. It is ideal for short commutes to work as well, making it a good all round bike.
What has been really thought through on this bike is the ergonomics, which are second to none. The suspension and the chassis makes this bike well balanced on the road – when you're sat down or stood up. You'll probably get up to 65mph on this bike; it can struggle a little after this but the engine will give you good ground overall.
This is a simple bike with a neat digital dashboard for riders to check. It doesn't have a lot of extras being an off road bike, but you can still enjoy its simplicity and practicality.
If other Honda models are anything to go by, you can rely on this bike in the long term. However, it is a new bike so this hasn't been confirmed just yet. You can buy this bike for around £4000, which makes it around £500 cheaper than its closest rival.
Check out the Honda CRF250L in action now…
Honda CRF250L Bike Spec
Weight

144kg

Capacity

250cc

Top speed

86mph

Seat height

875mm

Average fuel consumption

90mpg

Engine

Liquid cooled, single cylinder, four stroke, DOHC
Honda CRF250L Bike Insurance
Honda CRF250L Bike Gallery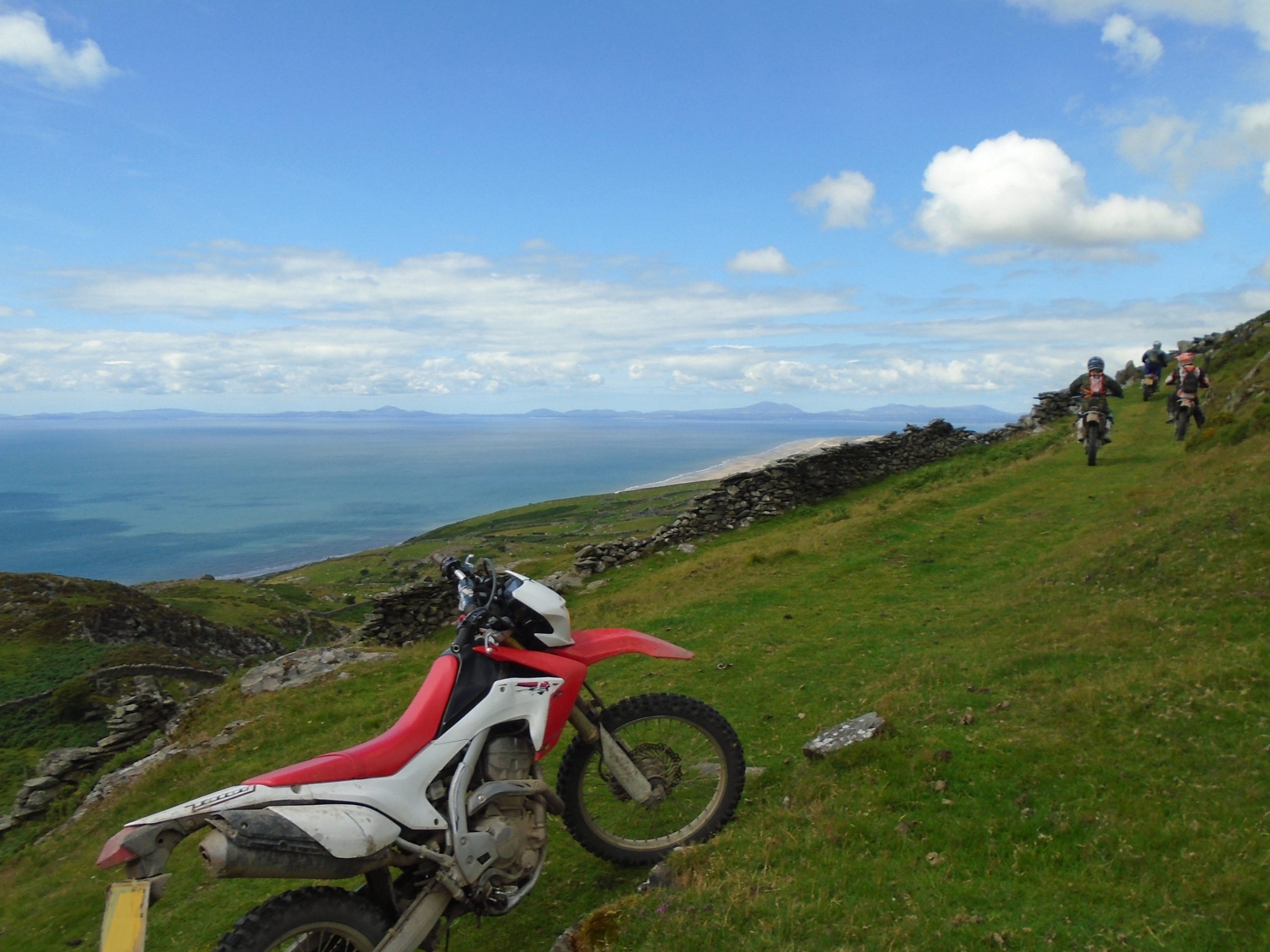 Owner Reviews
Pros
That it's so much fun to ride, is reliable and cheap to run.
Cons
The seat could more comfy for long journeys.
Read More
Comfort3 out of 5 stars
It's awesome to ride and very reliable. No passengers are allowed on the back of this particular bike.
Build Quality5 out of 5 stars
It is very reliable and as yet hasn't broken down.
Brake5 out of 5 stars
Braking system is hydraulic with independent front and back brakes.
Ride Quality5 out of 5 stars
It rides well and is smooth both on tarmac and off-road.
Engine5 out of 5 stars
Plenty of power for my weight I wouldn't want any more power.
Running Cost5 out of 5 stars
Running cost what running cost I've never been happier to go to the petrol station and put £8.00 in for a full tank-no like the car.
Pros
Honda. All good all rounder
Read More
Ride Quality3 out of 5 stars
Comfy enough
Engine4 out of 5 stars
Good
Running Cost4 out of 5 stars
Gears gearing
Build Quality3 out of 5 stars
Usual Honda but a bit disappointed with logo stickers peeling away, should be laquered into paintwork
Brake4 out of 5 stars
Very good
Pros
Great little bike for nipping about on the road and green laning. Really good fun. I can leave bigger bikes behind on the twisty single width tarmac lanes and just about keep up with them on main roads. At home on tarmac, gravel , rocks, grass and mud.
Cons
Clutch fragile for green lane use.
Read More
Ride Quality5 out of 5 stars
Good on road and trail.
Engine4 out of 5 stars
Not a powerful engine compared with some 250s, but sometimes this is an advantage as it doesn't spin up on wet rock or mud.
Running Cost5 out of 5 stars
Cheap enough that I don't know!
Build Quality4 out of 5 stars
Needs a few mods for trail riding.
Brake5 out of 5 stars
Fine.
Pros
The honda is well built, economical and looks like its escaped the Dakar. Its economy is the best feature.
Cons
Just a little bit more power, it's the old CBR250R engine they then made a CBR 300. A CRF 300 rally would give it that little extra power.
Read More
Ride Quality4 out of 5 stars
Nice plush suspension, with plenty of travel ideal for some of Britain's worn out roads. It can wallow at speed in long sweeping corners , but this isnt a sports bike and it never felt out of control.
Engine4 out of 5 stars
I've had numerous bikes over the years fireblades, BMW K 1200s. So a 250 would not gave been my first choice, however after riding I was pleasantly surprised, you do have to work it but it revs freely, never feels overly stressed. My 20 mile back road commute was perfect for this bike, it will sit at 60mph quite easily and with a good run up had enough to do the odd overtake or two. One problem would be a steep hill , which would sometimes require a down change as it would lose power if not in the correct gear,(I'm 5 foot 11 and 15 stone) . When you rev it and you get to 7,000 rpm there is an obvious step in the power (Not like a two stroke but still noticable) and then revs to 10,000rpm freely. The gear box is slick and smooth 1st gears a bit short, but from there on I've no complaints. For a four stroke 250 single I was pleasantly surprised. When I'm in the the garage and have a short local trip to do I go for the Rally (I also have an R1150 GS) and a Z750. Its do easy to use and the engines a sheer delight.
Running Cost5 out of 5 stars
Insurance is less than £90.00, returns 70-80 Mpg (not quite the quoted 94!!) And servicing every 6000 yes six thousand miles!!! That's a long time between services, however I change the oil every 3,000.
Build Quality4 out of 5 stars
This lives up to Hondas reputation, the paint is thick and glossy, the panels fit well, the quality of the controls and castings are second to none. After riding through winter the black painted exhaust was showing signs of rust at the header and the biggest disappointment was the corrosion on the spokes. The bike was cleaned regularly and this was the only sign if cost cutting. Cone on Honda stainless steel spokes please!!! LED headlights and indicators, although strangely an old fashioned bulb for the back light. Headlights are brilliant the front indicators glow orange permanently like orange running lights and then blink when indicating. This makes the bike stand out and more visible.
Brake4 out of 5 stars
The brakes do the job , ABS which you can turn off by a switch near the clocks. Bit if five due to the long travel suspension but adequate for the weight and power of the bike. Lacks a little feel but good.