This year's official programme was billed as the 'H-Bomb', with a clash predicted between Peter Hickman and Dean Harrison as a result of their previous year's exploits, the duo expected to contest the race wins in 2018. Whoever came up with the idea got it nailed on as the pairing took racing at the TT to levels never seen before.
Between them they took three race wins – two for Hickman and one for Harrison – and four podiums apiece but it was the manner in which they did it that was more impressive and, it has to be said, astonishing.
Both set outright lap records over the course of race week, Harrison claiming it in the Superbike race before Hickman upstaged him in the Senior, and whilst everyone thought a 134mph lap was possible before race week, Hickman's final lap of 135.452mph was nothing short of sensational, a fitting finale to a scintillating race..
The duo gave race week everything they had, Harrison the stronger over the first part of the circuit, Hickman the latter and the way in which they attacked the course, bringing a short-circuit style approach to each and every mile of the Mountain Course, played a big part, as did the superb weather, in them attaining new heights.
Despite never seeing each other on track, Harrison's lead in the Senior was never safe even if it did take Hickman to take the lead for the first time at the Bungalow on the final lap and, quite simply, it has to go down as one of the greatest TT races of all time.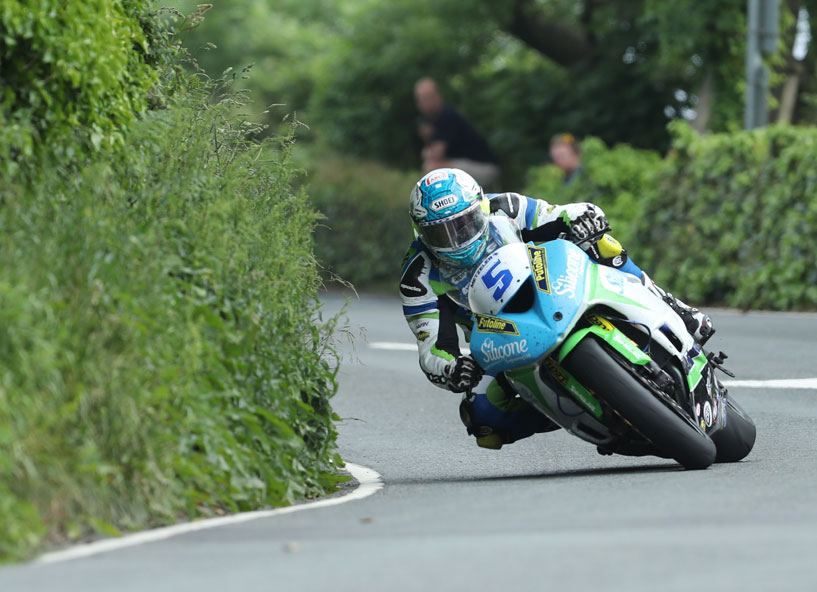 Food for thought for Dunlop
The record-breaking duo left everyone else trailing in their wake even Michael Dunlop who will have left the island disappointed despite winning three races.
The Ulsterman had been tipped to win all six solo races prior to the event but, despite those three victories, the truth is he had to give second best to Hickman and Harrison, failing to lap quicker than what he had done in 2016 when he set the old lap record, and is sure to have gone home with more questions than answers.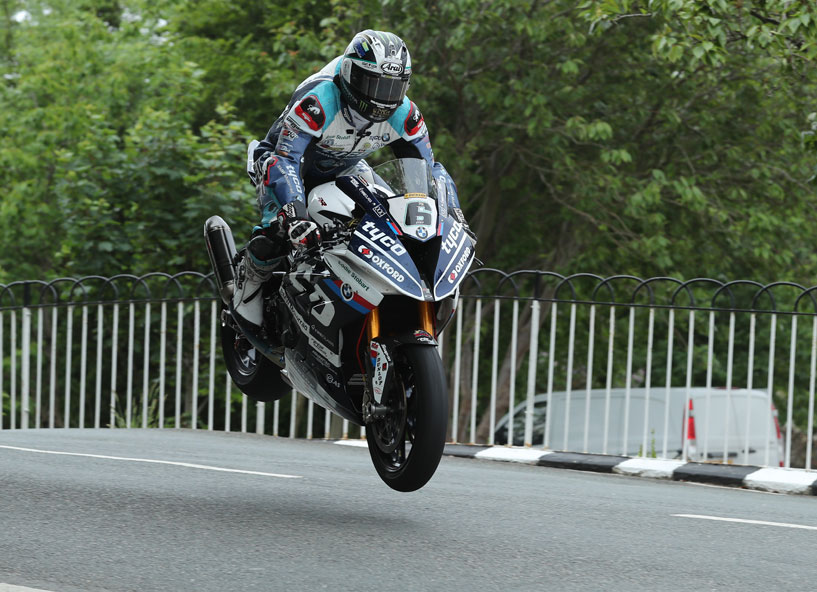 His Superbike win came, arguably, because Harrison was forced to retire and in the Superstock and Senior he couldn't get close to Hickman. The big bike race wins are what Dunlop goes racing for and he'll need to bounce back in 2019 if he's to win more of the 'big ladies'.
But a wounded Dunlop is a dangerous Dunlop and you can be certain he'll want to reassert himself as the man to beat in twelve months time.
Lap and race records smashed
Lap and race records are, obviously, often broken but this year's TT saw them obliterated. Every single lap record was broken with the solo and sidecar outright lap records seeing 1.5mph and 2.1mph respectively added to them, which certainly hasn't been seen in recent times.
Naturally, sector times were smashed too with Steve Plater's long standing time from 2009 for Ramsey to the Bungalow having over three and a half seconds shaved off it. No-one had got to within three tenths of a second to his time in all of those previous years.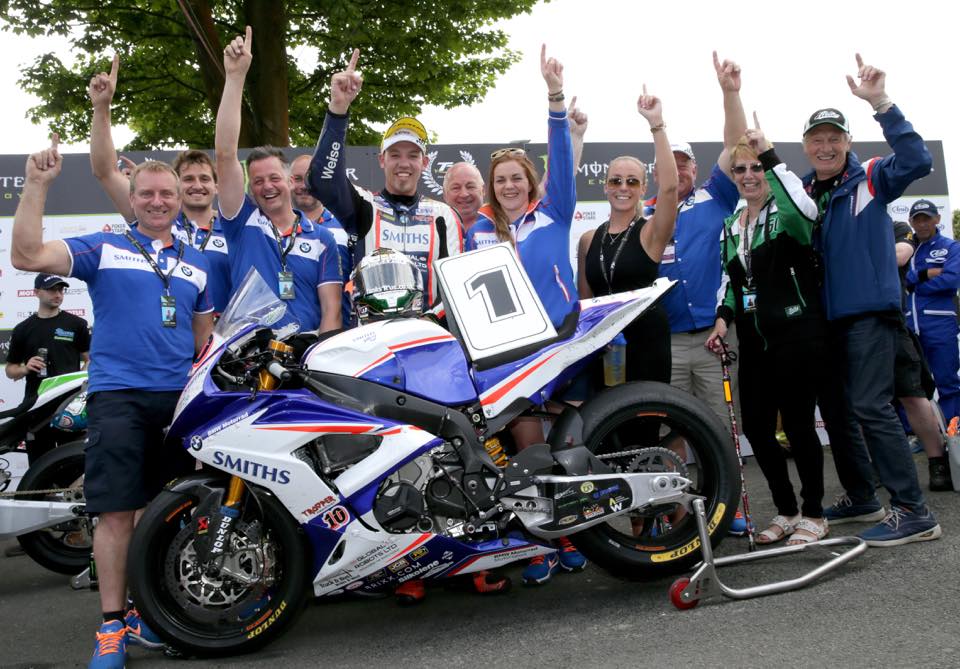 But it was perhaps the race records that saw the biggest changes with the Lightweight and Sidecar times being improved by over a minute with the Superstock and Senior not far behind. So what created such amazing lap speeds at TT2018?
Stunning weather – and lots of grip
The big factor was the weather. Everyone was in agreement in that it was hard to remember such a fortnight of stunning weather. It wasn't just dry, it was sunny with perfect blue skies for practically every practice session and race. Riders were able to put in the maximum amount of laps each night during practice – the first night alone saw riders get five to six laps on their Supersport mounts subsequently parking them until race day – which gave them the optimum set-up.
And with loads of laps being notched up in practice, lots of rubber was being laid down on the course with the perfect weather ensuring none of it was washed away. And lots of rubber means lots of grip.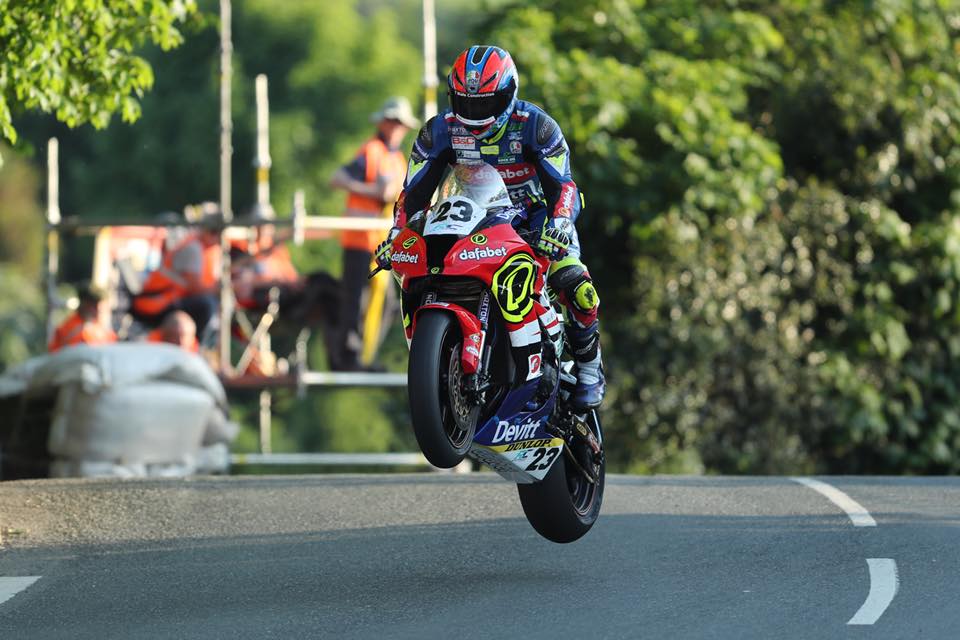 With extra grip, the bikes have more traction and the riders can use all the power they have at their disposal, getting through the multitude of corners quicker which means they could carry maximum speed onto the straights and through every twist and turn of the Mountain Course.
We may be wrong but it's highly unlikely that such stunning weather will be repeated for a good few years which could well mean the lap records of 2018 stand for some time.
Having started watching motorcycle races all over the world form childhood, Phil Wain has been a freelance motorcycle journalist for 15 years and is features writer for a number of publications including BikeSport News and Classic Racer, having also been a regular contributor to MCN and MCN Sport. He is PR officer for a number of teams and riders at both the British Superbike Championship and International road races, including Smiths Triumph, Quattro Plant Kawasaki, John McGuinness, Ryan Farquhar and Keith Amor. He is also heavily involved with the Isle of Man TT Races, writing official press releases and race reports as well as providing ITV4 with statistical information.