Plans to introduce a special charge for some motorbikes travelling through Central London have bikers up in arms.  If current proposals go ahead, motorcyclists could potentially face a daily charge of around £12.50, making this mode of transport much more expensive for regular commuters.
The Ultra-Low Emission Zone (ULEZ) and the Congestion Charge
Although many are calling this new fee a congestion charge, it is in fact a separate charge to what motorists have to pay to enter the Congestion Charge Zone.
Currently, all two-wheelers are congestion charge exempt and the new plans will not change this.
However, under the current proposal, the Congestion Charge Zone will also become an Ultra-Low Emission Zone by 2020.  For private vehicles entering this zone, they must meet the European emission standards or they face an additional charge, on top of the congestion charge.
Non-compliant lorries and coaches would have to pay a penalty of £100. Cars, vans, minibuses and motorcycles will all be levied £12.50.
So based on the current Congestion Charge, car owners may have to fork out £24 in total to drive in Central London each day.  For those with HGVs that are not up to scratch, they will face a combined charge of over £120 per day.  Since motorbikes are current exempt from the Congestion Charge, the combined charge for riding in London will be £12.50.
Why introduce the ULEZ?
The ULEZ is the mayor's latest attempt at improving the quality of air in London.  Boris Johnson claims that having an ultra-low emission zone is essential to safeguard the well being of all Londoners. This follows a previous government study on the impact of air pollution on mortality rates in London.
Which bikes will be charged?
Bikers can breathe a sigh of relief as not all machines will be slapped with the new ULEZ charge.  Only vehicles that fail to meet the new exhaust emission standards applicable to the ULEZ will have to pay a penalty.  As it stands, this basically means bikes built before 2007 will incur an additional charge if you ride them in and around Central London.
When will charges begin?
Since the new ULEZ will come into force in 2020, the new rules will take effect that year, from 7 September.  It will apply 7 days a week, 24 hours a day.  There will be no scope for discounts or peak and off-peak periods.
Role of motorbikes in emissions
Some bikers are astonished at the new charge to be levied on motorcycles because generally, this mode of transport contributes little toxic emissions.  In fact, it accounts for less than 1% of nitrous oxide emissions and help to reduce overall emissions by having fewer cars from on the road.
However, older bikes with outdated technology are often regarded as heavy polluters.  Although motorcycles, mopeds and similar machines can emit a lot of toxic fumes on an individual basis, in total, they account for a small proportion of kilometres driven in central London.  It appears these new plans are being put in place to discourage their use, so that newer and greener vehicles can take their place.
Interestingly, based on levels of nitrous oxide emissions, TFL buses are actually the worst offenders at 23 per cent, while diesel cars and taxis are next at 18 per cent each.  Petrol cars account for just 3 per cent of emissions.
Want your voice to be heard?
Boris Johnson's ULEZ proposal has recently gone to public consultation.  This means riders who want to have some input, or feel that the charges are unfair, need to voice out their concerns and opinions now.
How badly will it impact motorcycle riders?
By 2020, current bikes in use that were built before 2007 will be more than 13 years old.  According to Transport for London, many
Top bikes for 2015
If you are taking the cue from the London transport authority, then now is a good time to consider upgrading your bike.  You can keep the cost of ownership to a minimum by insuring your machine with Devitt, a specialist in motorcycle insurance.  With a range of choices to suit different types of riders, you won't have to pay for anything you don't need.
For a list of bikes that are said to be the most powerful for 2015 thus far, take a look at the following:
Kawasaki ZZR1400
A powerful bike to satisfy all thrill seekers, this Kawasaki offers more torque at all rpm and substantially more power in the mid to high range.  Acceleration from 4,000rpm and up, this bike is noticeably stronger than its predecessor.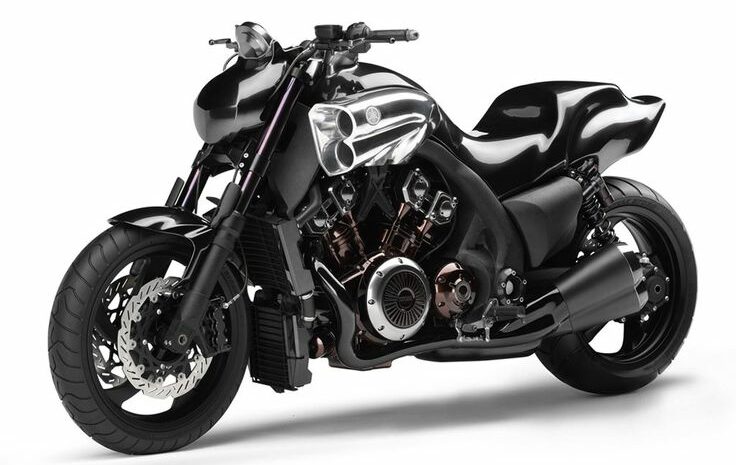 Yamaha V-Max
A machine that looks both cool and mean, the 2015 Yamaha VMAX features a 1679cc V5, advanced sports bike technology, lightweight aluminium chassis, slipper clutch and wave style brake discs.  Riders can expect awesome acceleration, easy handling and Yamaha's latest electronic engine management technologies all wrapped up in a neat package.
Kawasaki Ninja H2
If you are after a light and compact vehicle that has plenty of power, then the Kawasaki Ninja H2 is your best pick.  Featuring a 998cc four-cylinder engine fitted with Kawasaki supercharger for intense acceleration, the boosted engine offers high output notwithstanding the compact design.  With superb speed riding potential, Kawsaki is marketing this bike as a machine like no other.
Ducati 1199 Panigale/Panigale R
This 2015 model features 3-level ABS as standard equipment, race-derived seat material for an enhanced rider experience and the 899's additional hazard light function.
The Ducati 1199 also boasts an astonishing power-to-weight and torque-to-weight ratios, thanks to its high tech and powerful twin-cylinder production engine that is now an integral part of the innovative chassis.
Suzuki GSX-R1000
For years, the GSX-R1000 enjoyed a successful name around the globe and had the reputation of being a top performer.
Its 2015 model should carry on the tradition, as the new model offers outstanding engine performance from idle to redline, smooth suspension performance, responsive handling, and superior braking.  It features amazing throttle response, power, and acceleration at mid-range engine speeds.  Better still, it does all this with great fuel economy.
To have your say and voice your opinion on the introduction of an ultra-low emission zone visit the Transport for London site.