Aprilia Atlantic 500 Bike Overview
Aprilia is owned by Piaggio, so it's got access to a lot of scooter knowledge. And the Noale folks have put that to good use in the Atlantic 500 super-scooter.
Like most super-scoots, it's a wee bit on the heavy side, but it's also roomy, practical and quick. That means it can suit all types of rider – even the more hardcore folks out there.
It's only got a 37bhp single-cylinder motor, so is a bit down on outright grunt compared with the twin-cylinder competitors from Suzuki, Yamaha, Honda and Kymco, which are nearer to 50bhp.
But there's plenty of torque, and the Atlantic is more than capable of taking on a long commute or even light touring in comfort.
The seat is plush, there's plenty of leg room, and there's good wind and weather protection.
There weren't loads of them sold in the UK (How Many Left shows fewer than 100) – so she's a rare beastie.
That means used parts might be hard to find, while Aprilia dealers are also much rarer than the likes of Honda.
Nevertheless, if you fancy a trendy, unusual super-scoot, the Atlantic 500 is worth a look – if you can find one (search on eBay here!).
Check out the Aprilia Atlantic 500 in action…
Aprilia Atlantic 500 Bike Spec
Top speed

100 mph

Weight (Dry)

199kg

Capacity

460 cc

Average fuel consumption

53 mpg

Seat height

770mm

Engine

Four stroke, single cylinder, SOHC
Aprilia Atlantic 500 Bike Insurance
Aprilia Atlantic 500 Bike Gallery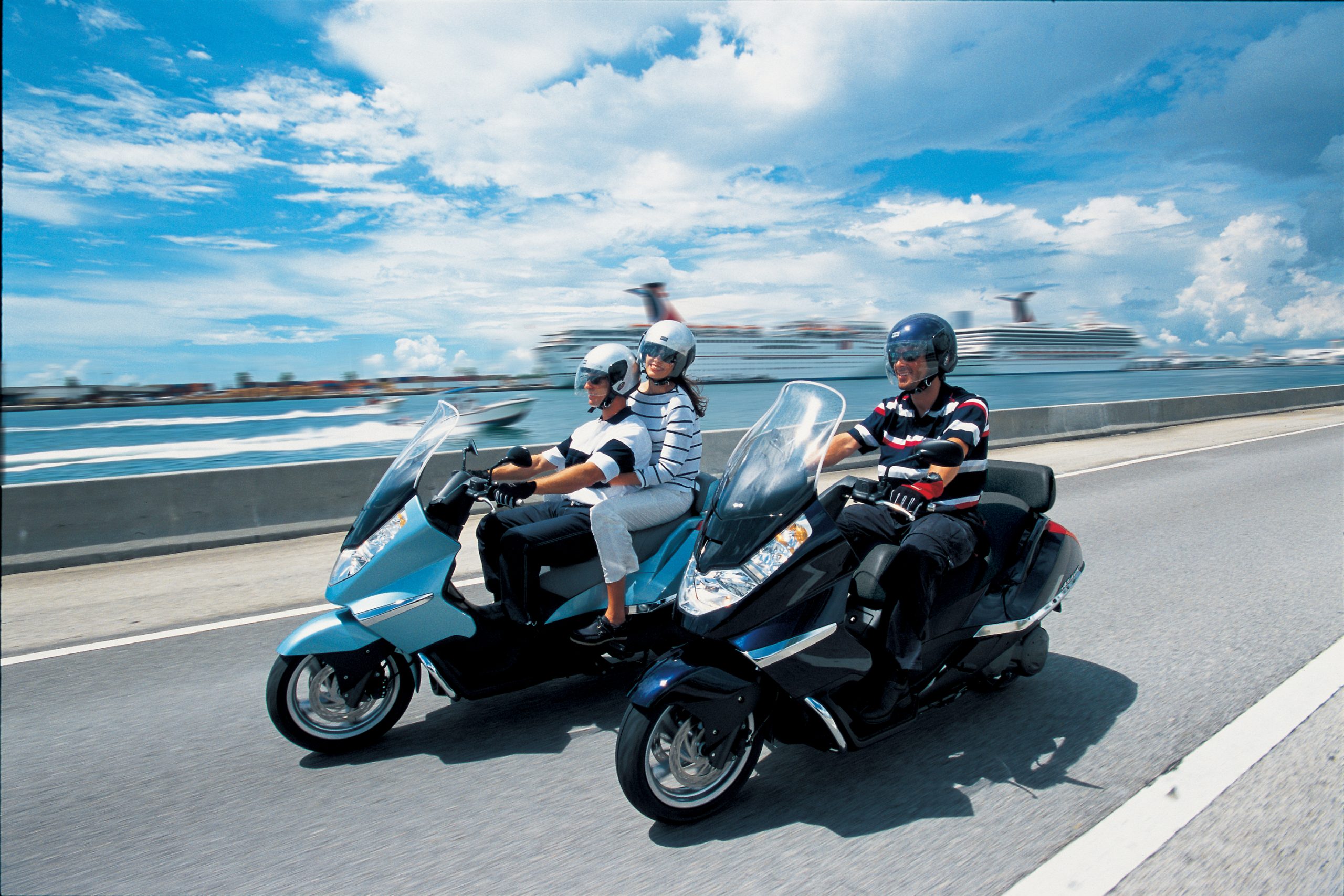 Owner Reviews
Pros
A bomb-proof zombie apocalypse beater! Big, green and hard as nails!
Cons
The loose nut between the bars and the seat!
Read More
Ride Quality5 out of 5 stars
So heavy it piles through corner with impunity!
Engine4 out of 5 stars
Rattly Rotax engine never stops. You only worry if it goes quiet.
Running Cost3 out of 5 stars
The loose nut between the bars and the seat!
Build Quality5 out of 5 stars
Built like a tank!
Brake2 out of 5 stars
Brakes? Who needs 'em?!