Top New Motorcycle Releases of 2018
All the latest rides from this year…
Lots of manufacturers were busy throughout 2018 releasing some incredible new motorcycles including the Yamaha Tracer 900, KTM 970 Duke and Ducati Scrambler 1100 to name just a few! Discover more of the best bike releases of 2018 right here…
NEW MOTORCYCLE RELEASES OF 2018
What was your favourite new release?
We're just waiting to see all the new bikes for 2019, at the Milan show. We'll be covering all the news from there in depth of course – but in the meantime, we thought we'd take a look back at the best bikes from 2018, and how they've turned out…
Kawasaki launched their brand new Z900 Cafe Racer, Ducati went all out on the Monster range and Yamaha released its three-wheeler under the name of 'Niken'. If 2018 was anything to go by, then 2019 is set to be a cracker.
We've got it all covered from the hottest superbikes to the latest adventures and naked styles too. No stone was left unturned this year by all the manufacturers. New models released, old designs refreshed – there's been lots of moving and shaking in the bike market!
It's time to find your next ride…
Gallery
DUCATI PANIGALE V4
The brand new Ducati Superbike!
ALL the smart money was piled onto the Panigale V4 at the start of this year – but not many folk realised exactly how good the new Ducati superbike would be. This was a big moment for Ducati, though, shifting away from the expensive, hard-to-build V-twins, so the pressure was on the engineers.
And they came up trumps. The engine is based around the Desmosedici engine made famous in MotoGP, but with a cheeky capacity hike (from a longer stroke) taking it up to 1,103cc. That meant the firm could get away with a lower state of tune than its race bikes, add a road-legal silencer and emissions package, yet still top 210bhp out of the thing. Cunning stuff.
At the bike's press launch, journos from round the world were impressed by how it went. But it wasn't till the litre superbike group tests that it became clear how good this bike is. Okay, the capacity hike is a cheat, like when Kawasaki first sold the ZX-636R. But the V4 isn't just about power – the chassis kit and rider aids make it easy to get the most out of that engine too. Brembo Stylema brake calipers, electronic Öhlins suspension setup and even a new 200/60 section rear tyre all moved ultimate superbike performance onto a new level.
Gallery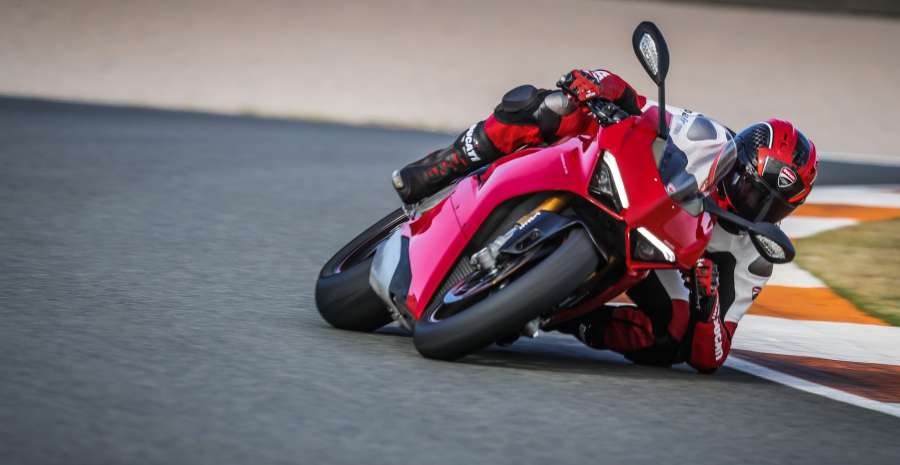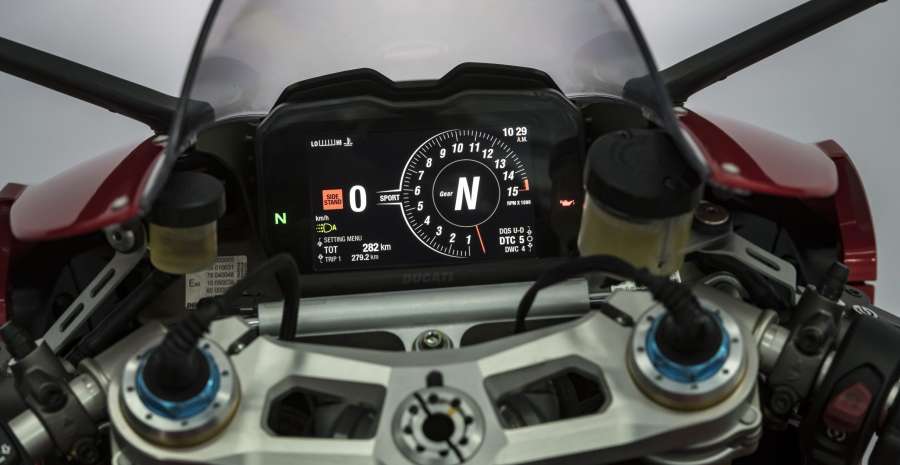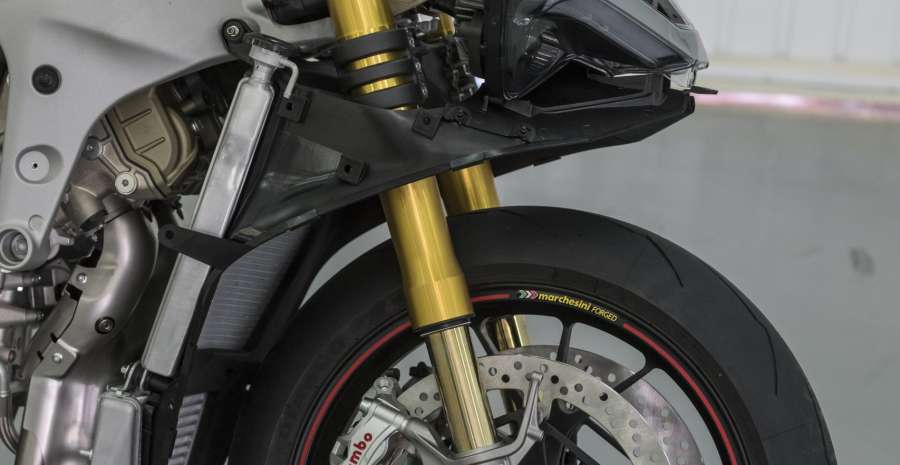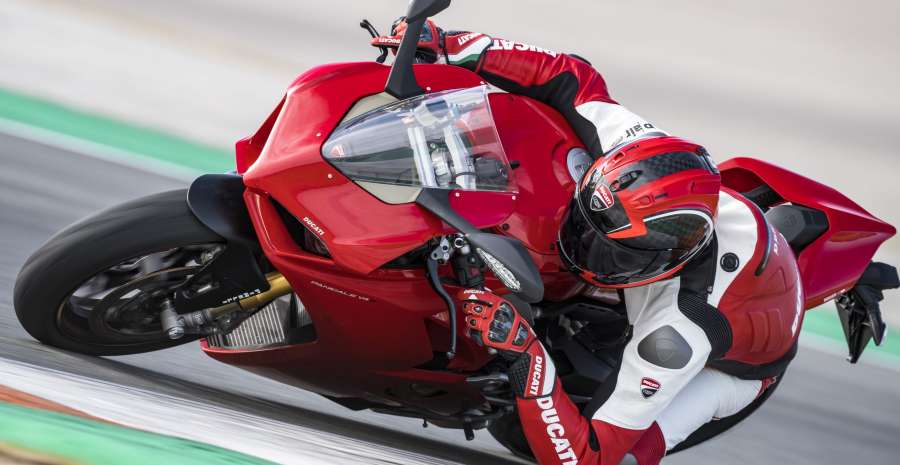 KAWASAKI ZX-10R SE
Johnny Rea's favourite ride!
IF we were to judge a superbike purely on how it does in racing, then we might as well end this article now and send you all to the Kawasaki dealers. Because the ZX-10R has, with Johnny Rea, made World Superbikes into a one-horse race. And that horse has more than 200bhp, even in road trim…
The Green option in the litre superbike class has always been a corker, from the first one launched back in 2004. For 2018, Kawasaki had a new version, the ZX-10R SE, with Showa's latest electronically controlled semi-active suspension. Linked to the bike's ECU, super-fast actuators adjusted the damping according to how the bike was being ridden – it's like having a race tech adjusting your fork and shock clickers for each corner.
Add in forged Marchesini wheels, and a slick paint job, and the 2018 SE version of the big Ninja was something very special indeed.
Gallery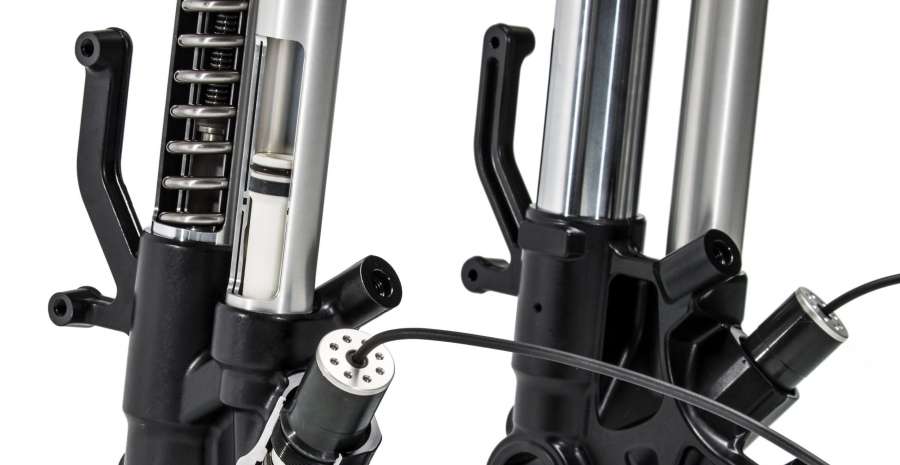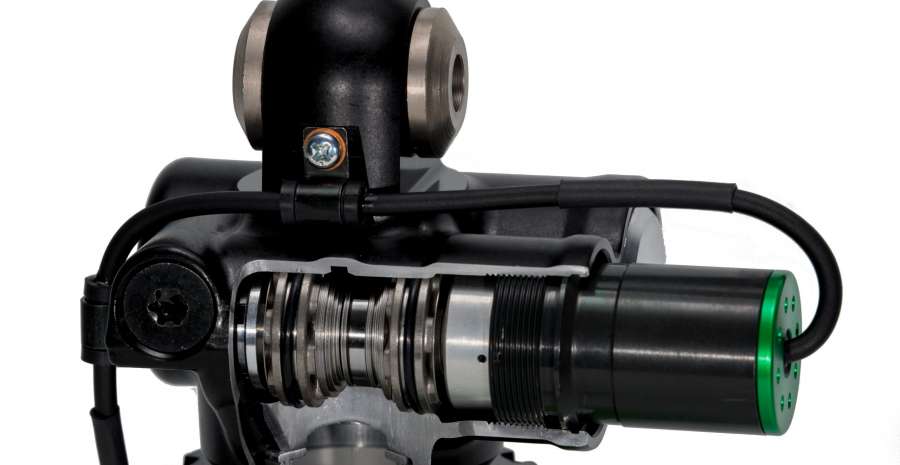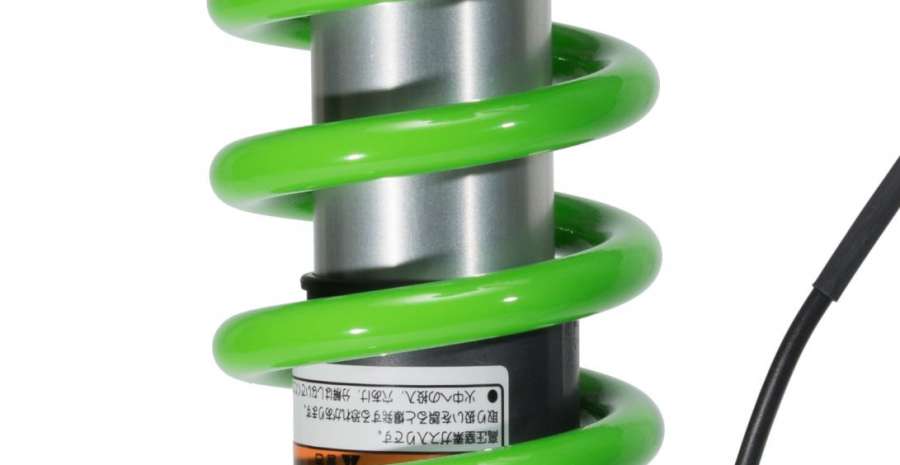 DUCATI 959 CORSE
The new track day choice?
All the attention might have been on the Panigale V4, but Ducati still had time to give the smaller Panigale some love. A special 'Corse' edition of the 959 came out with Öhlins suspension all round, a new Tricolore paint job, an Akrapovic exhaust and a lightweight lithium battery.
The trackday connoisseur's choice? We reckon so…
It wouldn't surprise us if we see more of the Corse edition throughout 2019, with all those snazzy extras and at a reasonable price it could become the next must-have model.
Gallery
KAWASAKI H2 SX
Supercharged – Superbike – Supertourer?
So this might look like a bit of a lardy tourer. But having spent a few weeks riding one of these about over the summer, we reckon the new supercharged H2 SX is every bit the superbike! The engine might be down on peak power compared with the H2 – but it feels just as fast, thanks to a torquier tune.
The full colour dashboard is more like a fighter pilot's cockpit than an old man's touring bike, and the levels of rider aids and luxury equipment list on the SE version is just incredible. Lean angle sensor display, cornering LEDs, launch control, quickshifter, cruise control, IMU-based ABS and traction – this bike has the lot – and stunning performance to match.
Need to hit the South of France in a day, in comfort, and with a passenger and luggage? And be able to have a proper blast when you arrive? Then this beast definitely has to be on your options list.
Gallery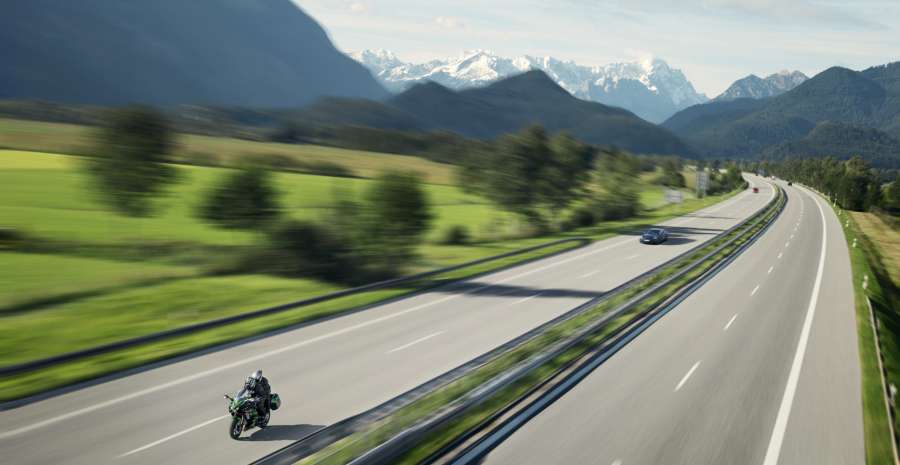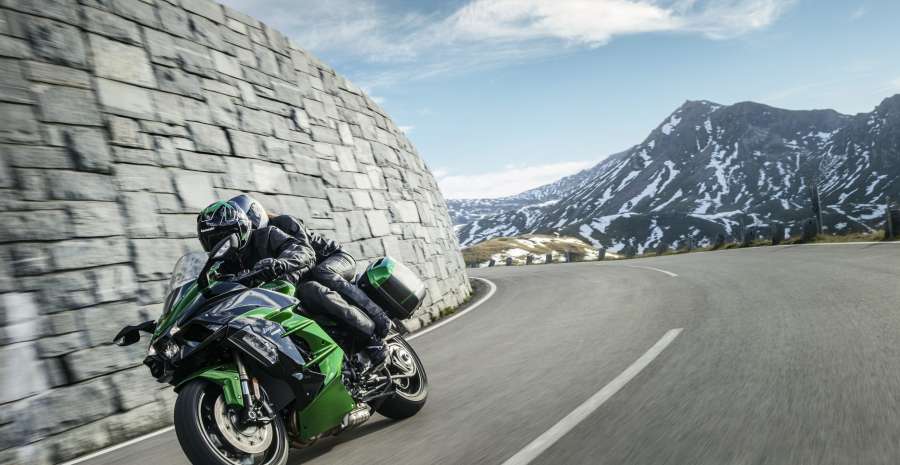 TRIUMPH TIGER 1200/800
One of the longest running adventure touring models in history!
Triumph's Tiger is one of the longer running models in the adventure touring sector, dating back to the old twin-headlight 900 from 1993, right up to the 2018 1200 and 800 range. The new bikes are incredibly well developed, sharing the latest Triumph rider aids and equipment setup, in dynamic, high-performance chassis and engine packages. So both bikes have colour dashboards, LED lights, cruise control, optional heated grips and seats, keyless ignition and advanced IMU-based ABS and traction control systems.
The 1200 is the heavyweight contender – although Hinckley engineers actually shaved 11kg off for this year. It now weighs around 242kg dry, and the 1,215cc shaft-drive engine puts out a torquey 140bhp. The 800 is much lighter – around 200kg dry – and makes a strong 94bhp from the 800cc triple engine.
Both bikes have had a serious upgrade in build quality for 2018 as well – paint is thicker, aluminium chassis parts are well-machined, and the overall quality feel has been lifted. The Tiger range also covers a tremendously wide range of needs, with no less than six versions of each capacity – the XR range for more road-focused riders, and the XC versions with more dirt-capable chassis components, for those that need extra off-road performance.
Gallery
BMW F850/750 GS
Revamped to perfection
IT might have looked as if BMW only gave the middleweight GS range a small capacity increase, but the revamp is much deeper than that, with all-new engines for both the F750 and F850 GS models. The old engine with the unique rocking beam balancer setup is dumped for a much more conventional twin, using normal rotating balancer shafts. Revised capacity, ride-by-wire engine management and BMW Motorrad's latest set of rider aids rounds off the dynamic updates – the 850 making 95bhp and the 750 77bhp. As before, the names are deceptive: both bikes use the same 853cc twin, just in different levels of tune.
Away from the engine, both bikes get all-new chassis setups, with the 850 offering more off-road performance with a 21-inch front tyre, wire-spoked wheels and longer travel suspension. The 750 is aimed at more gentle on-road performance, with conventional forks and cast wheels.
Both bikes have massive options lists – luggage, screens, hot grips, electronic suspension upgrades, keyless ignition, and much much more. The days when a smaller adventure bike meant less kit are long gone…
Gallery
DUCATI MULTISTRADA 1260
Expensive but soooo worth it!
Ducati's entry into the adventure sector takes a rather high-octane approach. Rather than fitting a steady, low-tune powerplant, the guys from Bologna simply take their old superbike engines and bolt those in. So the original Multistrada 1200 had an engine that wasn't so far from the 1199 Panigale – making for a very high performance bike indeed.
For 2018, the firm added even more, with a 1,262cc version of its 8-valve desmodromic V-twin, that also boasts variable valve timing technology. The result? A whopping 160bhp, in a light, 212kg (dry) chassis. That chassis has proper running gear too – Sachs Skyhook semi-active suspension on the 'S' model, Brembo superbike brakes and sticky Pirelli tyres.
The equipment list is long for 2018 too – colour dashboard, keyless ignition, the latest in IMU-based traction and ABS systems, anti-wheelie control, up- and down-quickshifter, the lot. It's expensive, sure – but the latest Multistrada is still the best-performing adventure bike around.
Gallery
HONDA AFRICA TWIN
Nice!
Honda's CRF1000 has been a huge hit for the firm – but the firm gave it an update for 2018 anyway, because why not?
The engine gets ride-by-wire throttle control, and there's a new dashboard and sharpened styling.
There's also a much more serious off-road version – the Africa Twin Adventure Sports model. This gets taller suspension, a heavy duty bashplate and crash bars, and the essential part of a big hardcore adventure weapon – a larger 24 litre fuel tank.
It'll be interesting to see Honda has in store for 2019 after an extremely successful year this year.
Gallery
YAMAHA TRACER 900/GT
Grunty, powerful and fun
For 2018, Yamaha gave its Tracer 900 a bit of a revamp – the base bike gets a host of chassis mods, including a longer swingarm, altered riding position, more comfortable seating and updated bodywork.
The big change though was a new GT version, which adds a colour dashboard, hot grips, panniers, better forks and a quickshifter to the basic spec of the Tracer 900.
The engine is still the highlight of the Tracer 900 – it's grunty, powerful and fun, and a real hoot.
The brakes are still strong, and the suspension still a little on the soft side – but the overall package remains one of the best in class, especially for the money.
It's well worth a test ride, in our opinion.
Gallery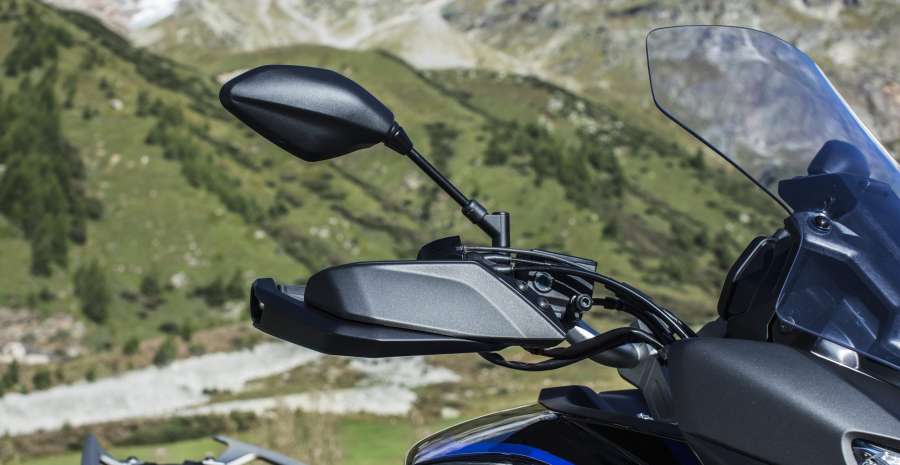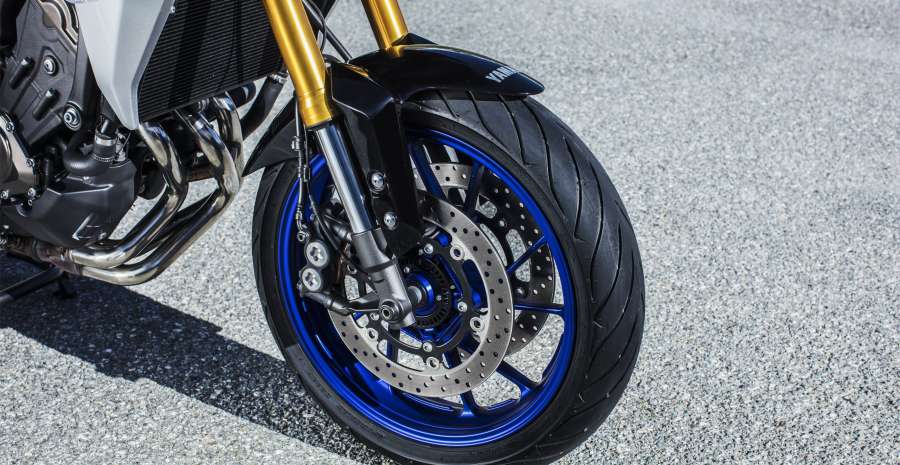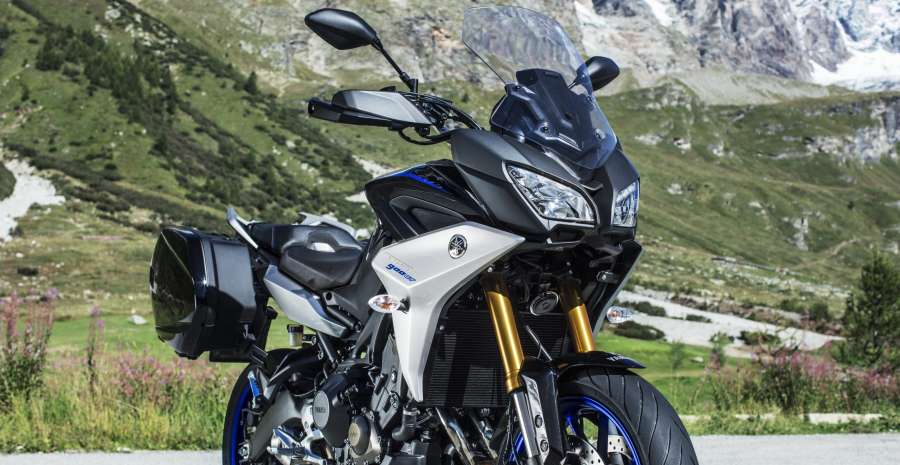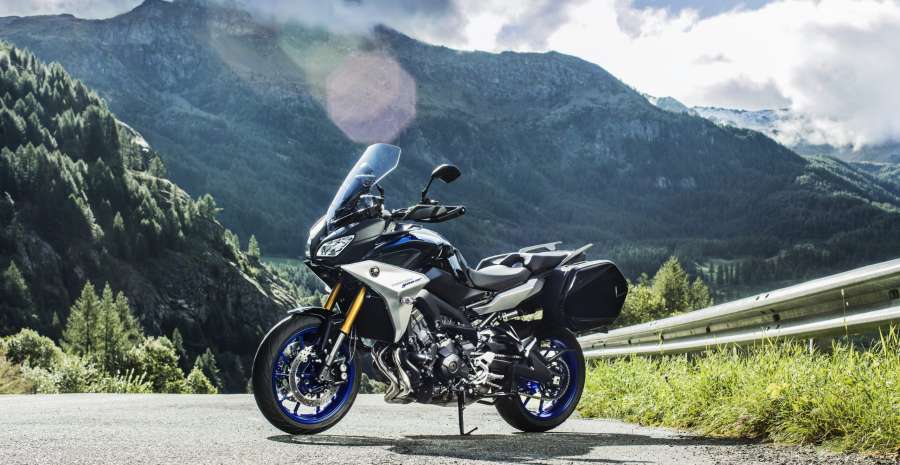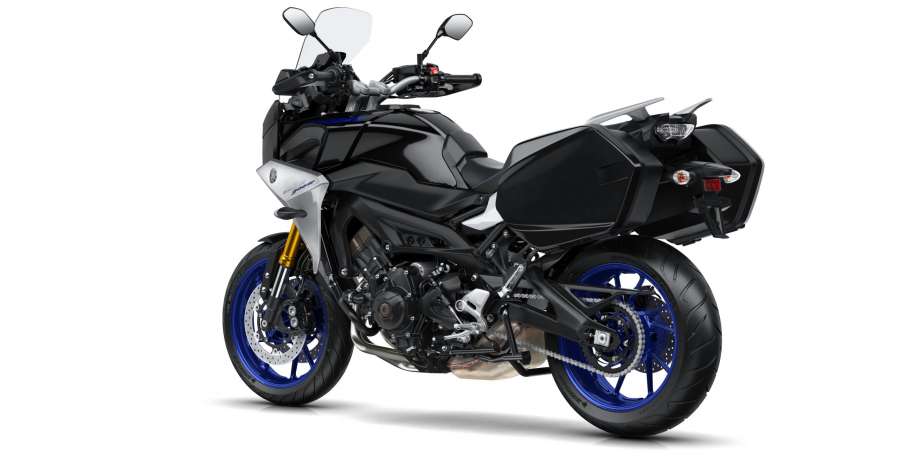 HONDA CB1000R
It's FINALLY been updated!
If ever there was a bike in need of an update, it was the old CB1000R. It was a great bike still – but was stuck in 2010, while the competition had hit the future.
No rider aids, down on power, almost classic styling – Honda had to do something.
What they did was take the engine out of the latest Fireblade, ride-by-wire throttle and all, and put it in a totally new styling and chassis package. We still get the sweet single-sided swingarm, but with 145bhp instead of 125, riding power modes, traction control and ABS, and Showa Big Piston Forks.
The styling was all new too – dubbed Neo Sports Café, it's a mix of retro and futuristic, with LED lighting, high-quality brushed alloy trims, and classy, understated paint schemes.
Gallery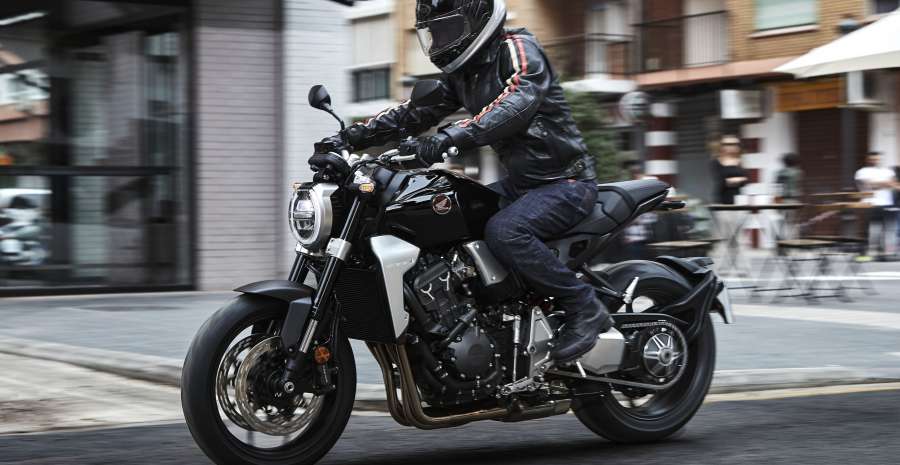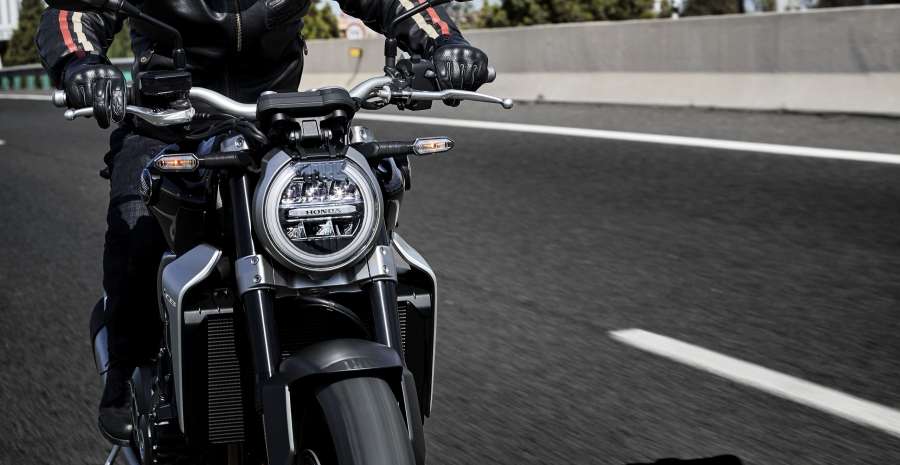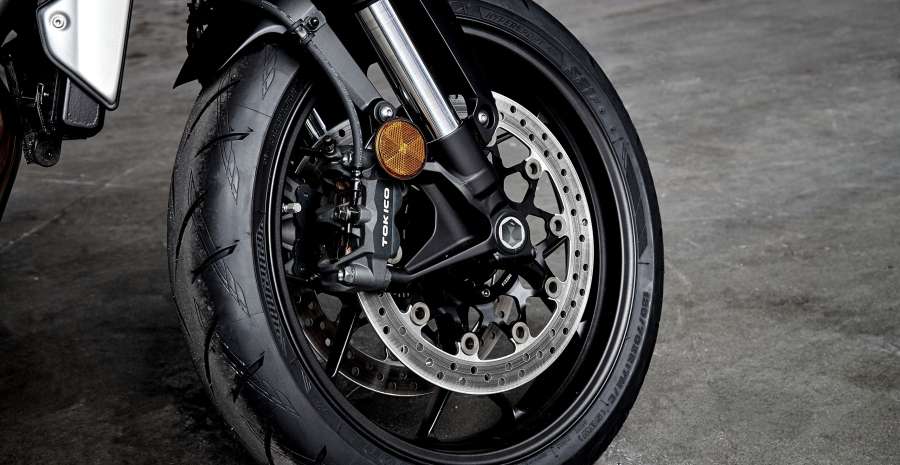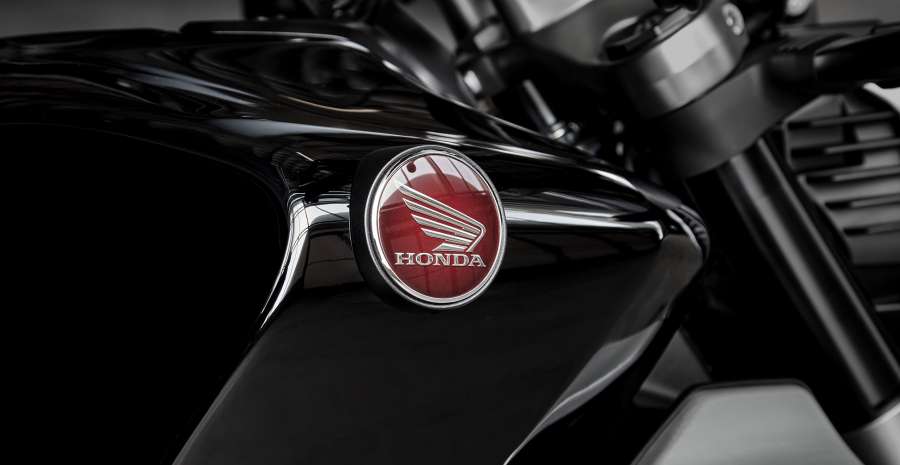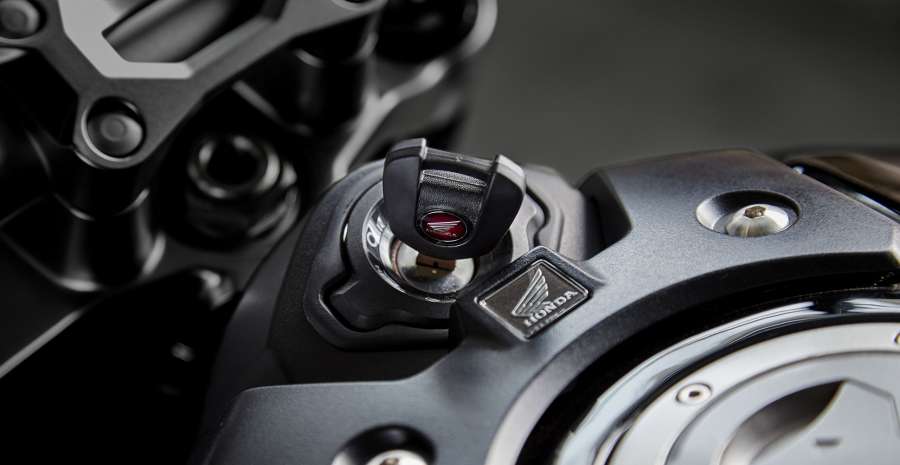 KTM 790 DUKE
Proper mint!
Motorcycling might be getting older and steadier in places – but there are still proper nutter machines out there. And none more nutty than KTM's new 790 Duke.
It's the first outing for the firm's new 105bhp parallel twin engine, and what an impression it makes. Storming low-down grunt, combined with a meaty top-end howl makes for a classic motor, and it's got an excellent set of rider aids to keep it all in check too.
The chassis is a treat as well – though it's probably best kept away from motorways. In town, and on twisty back roads, where you can make the most of its skinny frame and strong motor.
It's more fun than a sugar rush at Alton Towers!
Gallery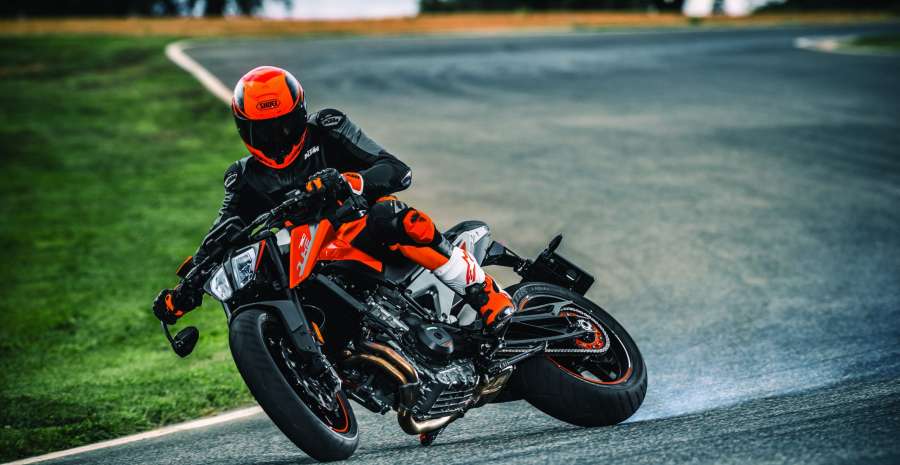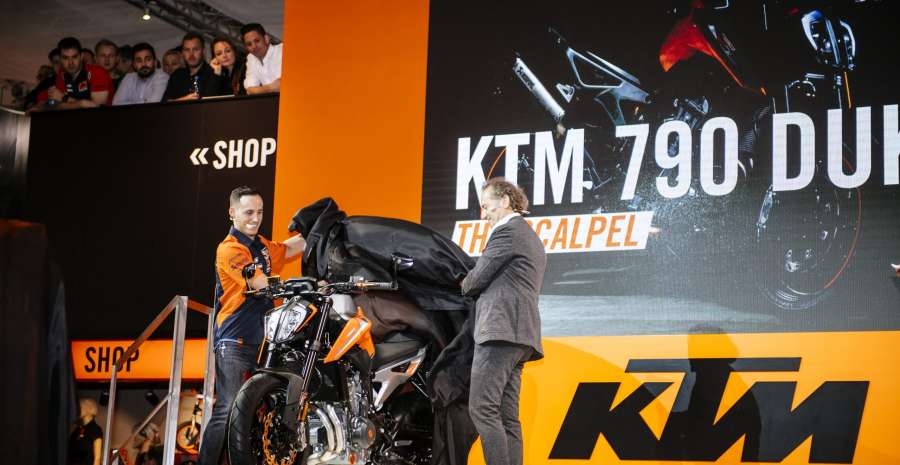 Yamaha MT-07
Yamaha's middleweight roadster got bouquets for its engine and brickbats for its too-soft suspension when it was launched.
So for 2018, the firm stiffened up the damping, and gave it a modest styling makeover.
The results are good – handling is much better, and the engine is still a proper laugh in this sector.
We're sure to see some more impressive updates and new models from Yamaha in 2019, that's for sure – and we can't wait!
Gallery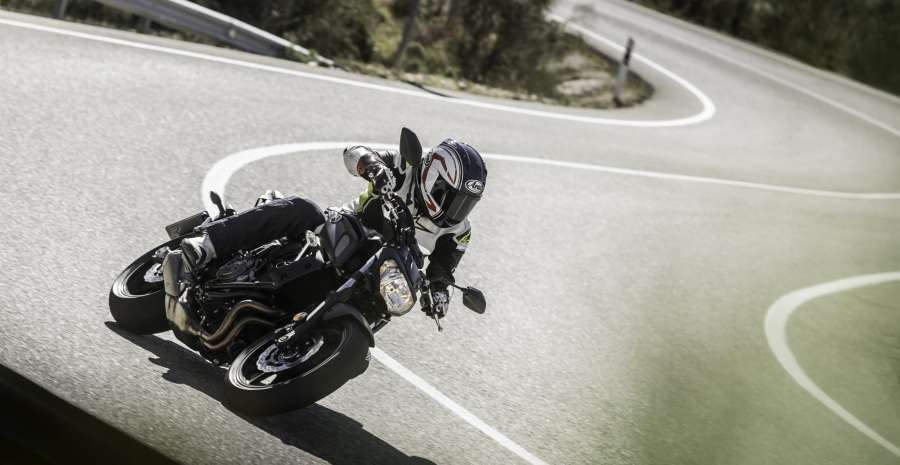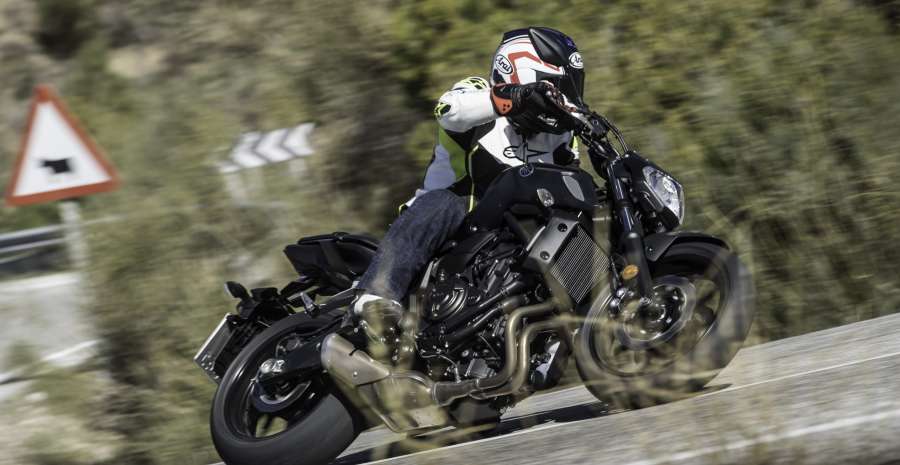 DUCATI MONSTER 821
Best lookin' Monster on the market!
The Panigale V4 might grab all the headlines, but Ducati's Monster range is arguably even more important to the firm, in terms of sales at least.
The 821 is a sweet entry-level middleweight roadster, and Ducati didn't fiddle too much: revised bodywork and colour dash, Euro4 exhaust, LED lighting and different footpegs.
It's safe to say Ducati have really hit the nail on the head with its Monster range – everyone's a fan!
Gallery
HONDA CB300/125
One for the learners!
Honda's clearly keen on the new NSC Neo Sports Café style it pioneered on the CB1000R – it extended the look down to the new CB125 and CB300 roadsters.
The two small machines share a frame and running gear, with just the single cylinder engines separating them.
The 125 is obviously aimed at learners, but benefits from an advanced IMU-based ABS system, and high-quality bodywork.
Thanks Honda for making L plates look sexy with this creation.
Gallery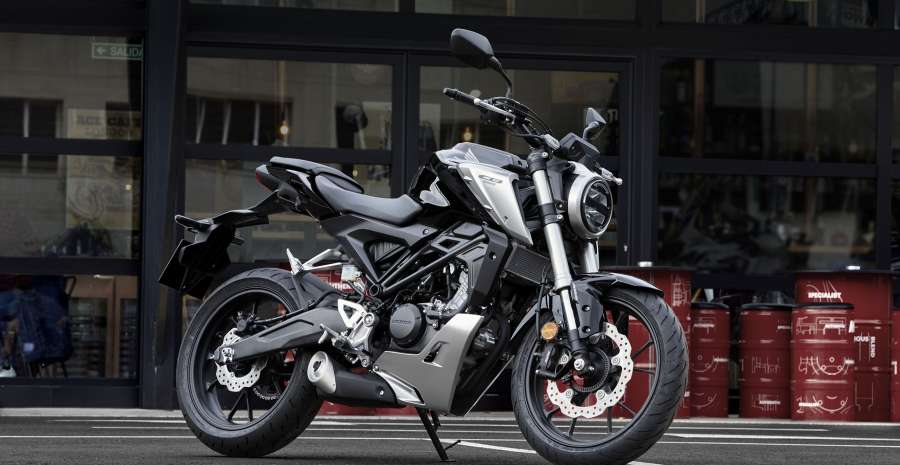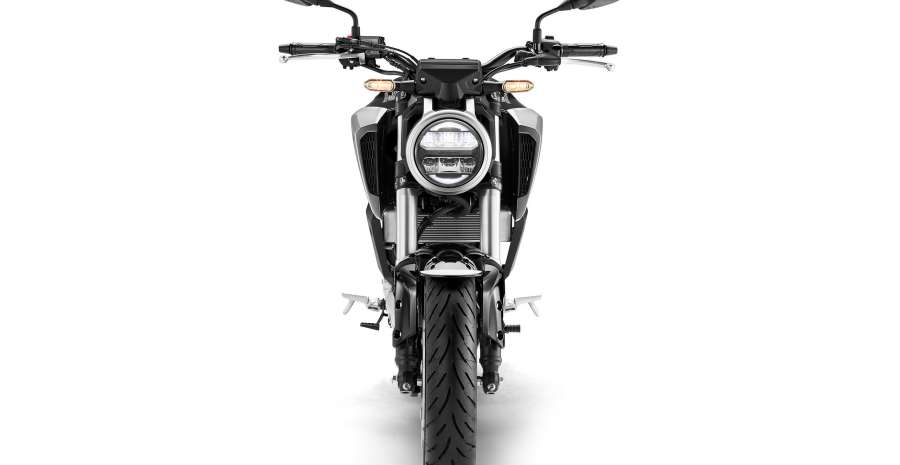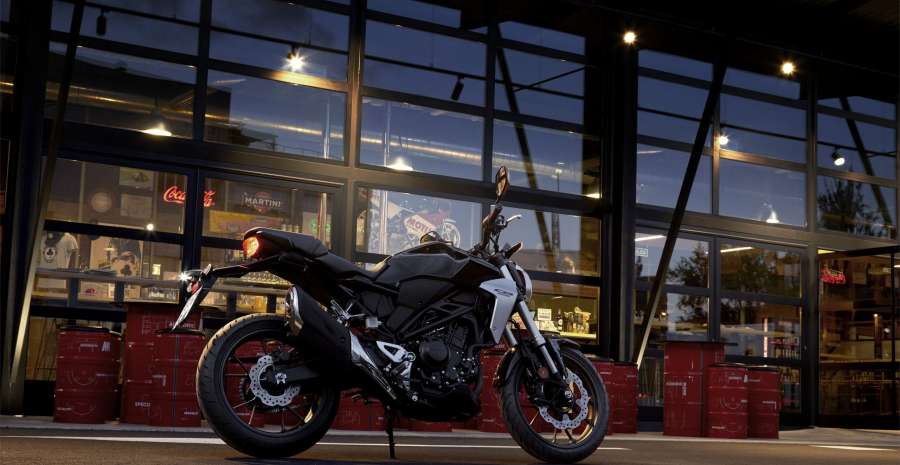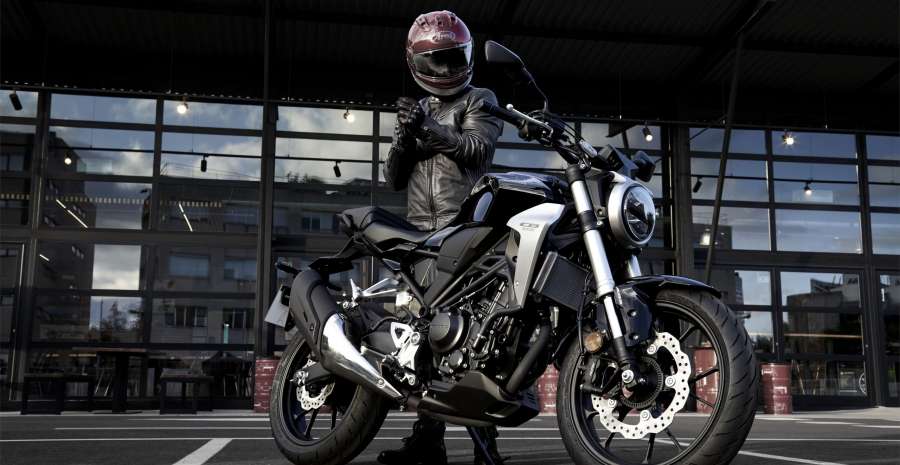 DUCATI SCRAMBLER 1100
Softer than the Monster!
The big question for Ducati's new Scrambler range was how close the firm would let it get to the Monster cash-cow range. And we got an answer for 2018 – quite close, but not too close.
The Scrambler 1100 extended the performance and capacity upwards from the stock 800 Scrambler models. Ducati's not daft though – the 1100 Scrambler is a fair bit softer in terms of performance than the big 1200 Monster range, with just 86bhp from an air-cooled desmo V-twin engine.
There's a Sport version with lovely Öhlins suspension though – and that's our top tip…
Gallery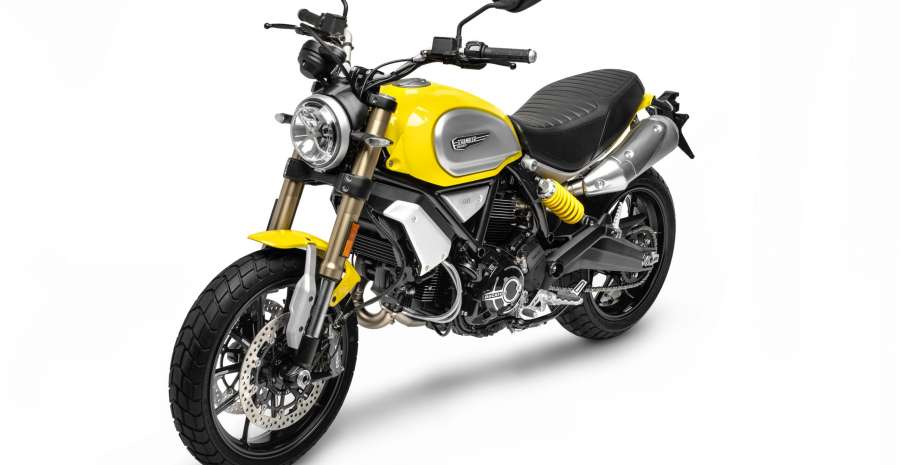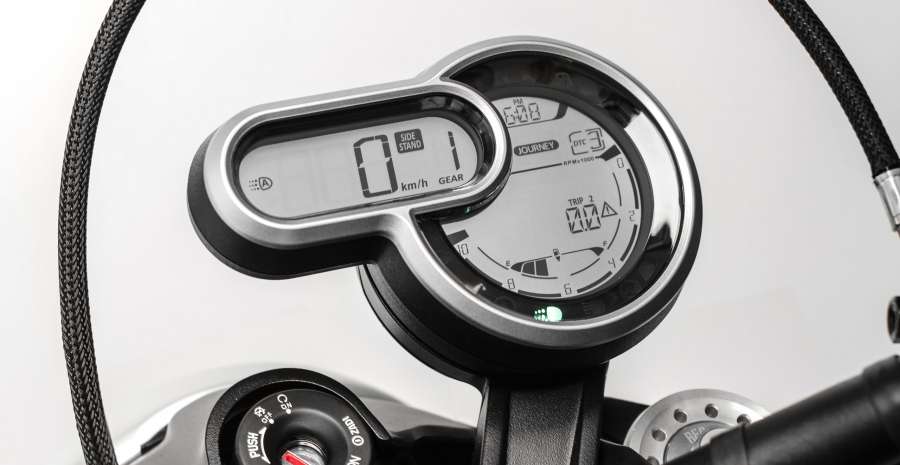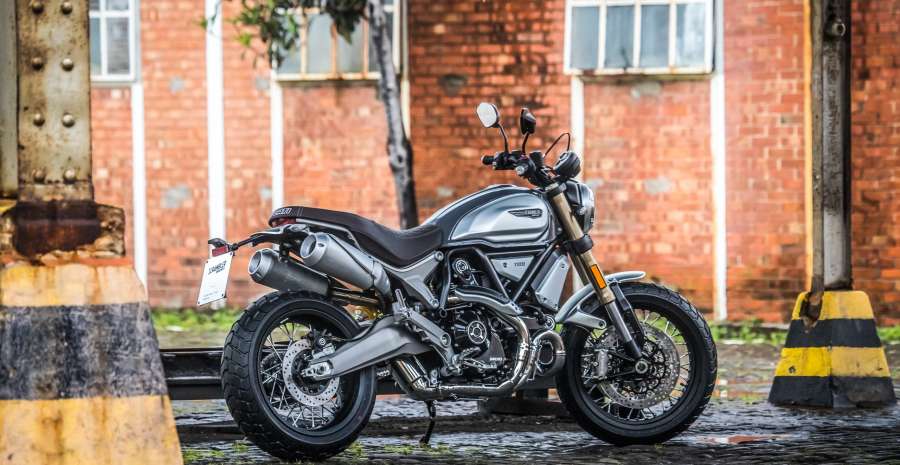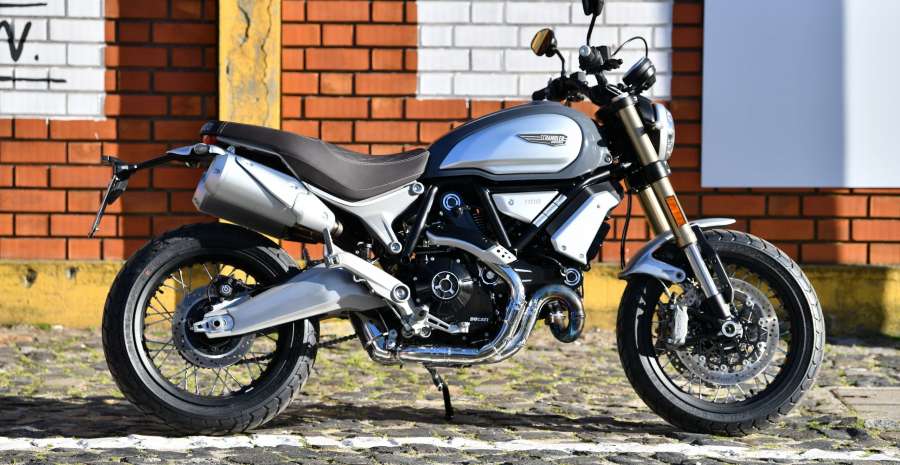 KAWASAKI Z900 RS/CAFE RACER
The good ol' days!
As a bike firm, Kawasaki really does have some amazing heritage. Its inline-four superbikes from the 1970s and 80s were awesome at the time, on road and track, and the big, brash engines still look good today. So it was a no-brainer for Team Green to build a modern retro bike that pays homage to those good old days – the Z900RS.
The tank and paint is designed to look like the original Z1/Z900 machines, and while it's all based around a very modern bike (the base Z900), the RS really does get the looks spot-on. Period chromed exhaust styling, slim-spoked cast wheels, peanut shaped fuel tank and analogue-style speedo and tacho pods all scream 'seventies superbike' at you.
Even more impressive is the Café version. This adds a small nosecone, in the style of the Z1000 Z-1R models, with round headlamp and fork-mounting.
Best of all, Kawasaki pulled the old lime green colours out of the paint cabinet, and paired that up with white stripes – amazing styling.
Gallery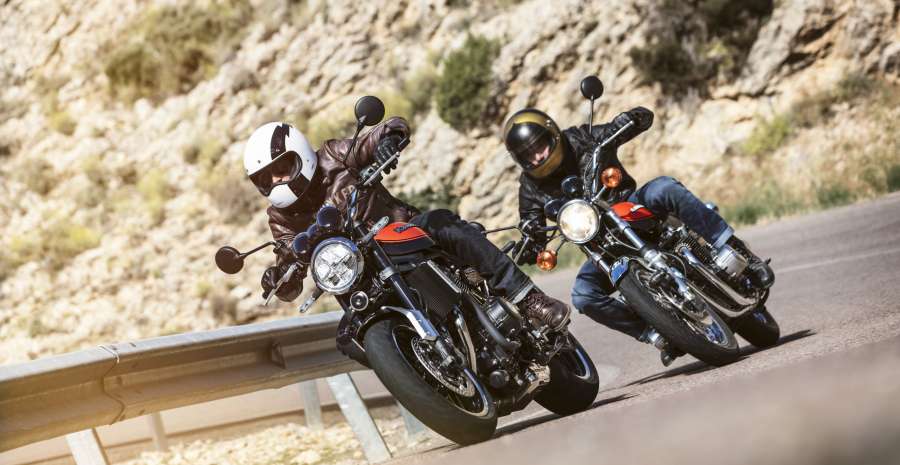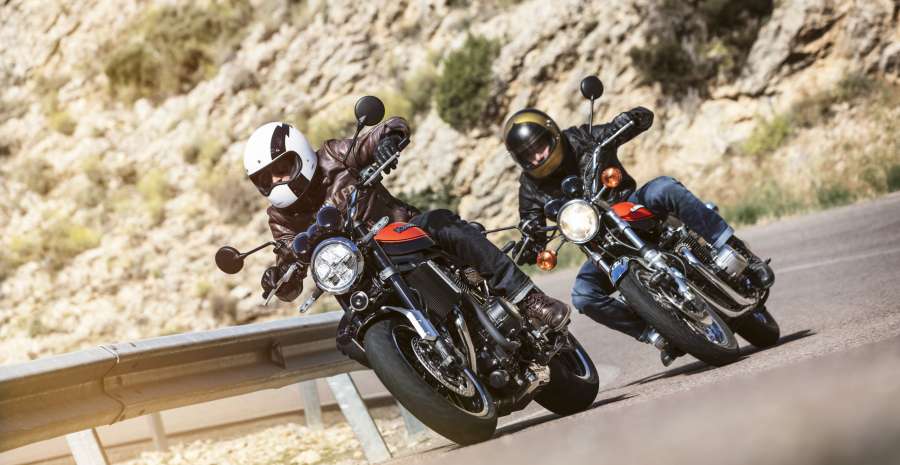 Yamaha Niken
Three wheelin'
We weren't at all sure about this one – but the Niken three-wheeler has been a bit of a hit on the quiet. The revolutionary new front end has two 15-inch wheels, each with their own pair of suspension forks, and a cunning tilting mechanism that lets the Niken lean over like a normal bike.
The benefits? A massive increase in front end grip over a normal two-wheeler, and the ability to push harder than ever before in bends.
It's not perfect – there's a lot of extra mass, and it's located in a weird place up high and forwards. And the brakes are a bit underpowered (the 15" wheels limit disc size – and there's only one on each wheel). But the rest of the bike is based on the firm's excellent MT-09, so has plenty of grunty power, useful rider aids, and a comfy riding position.
The Niken is also the first of a new breed – expect to see more and more three-wheelers from the big firms, especially Yamaha, who have invested heavily in the tech.
Gallery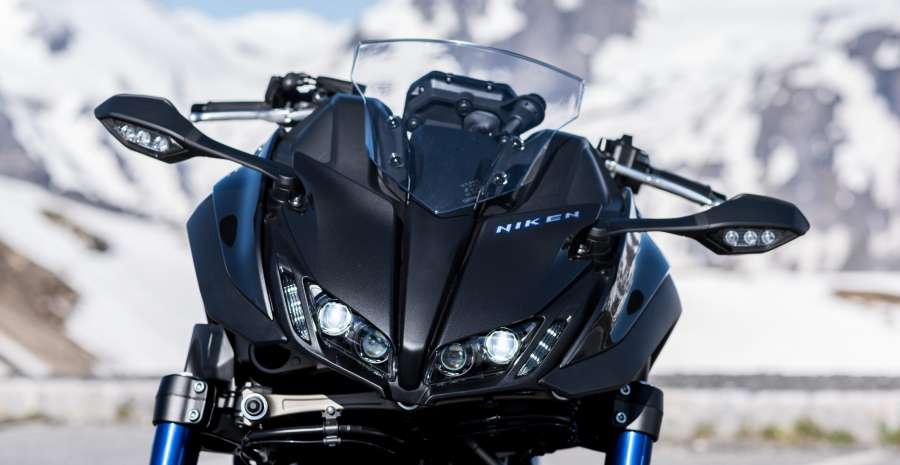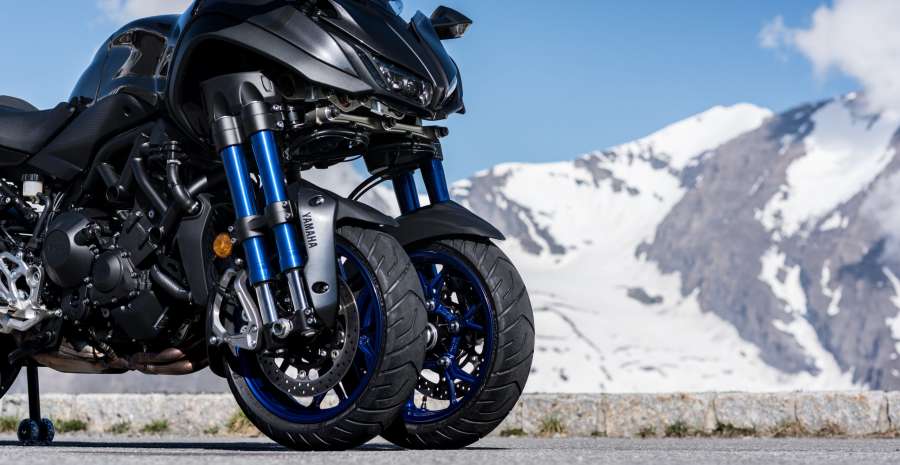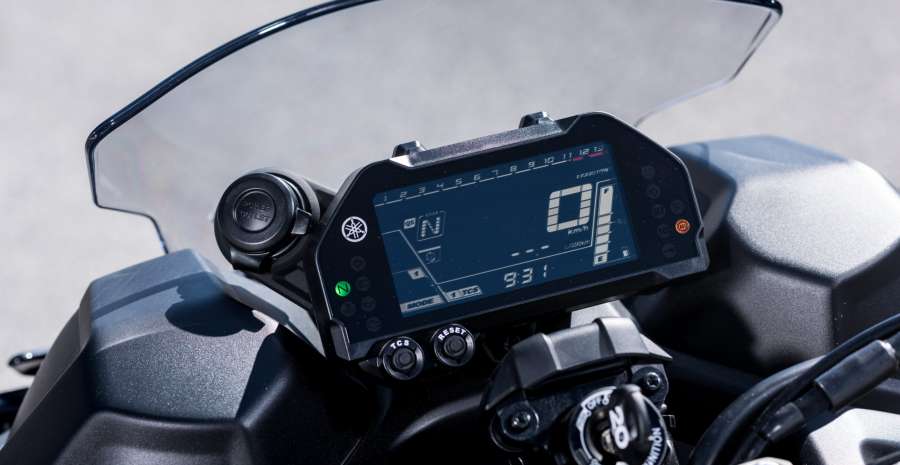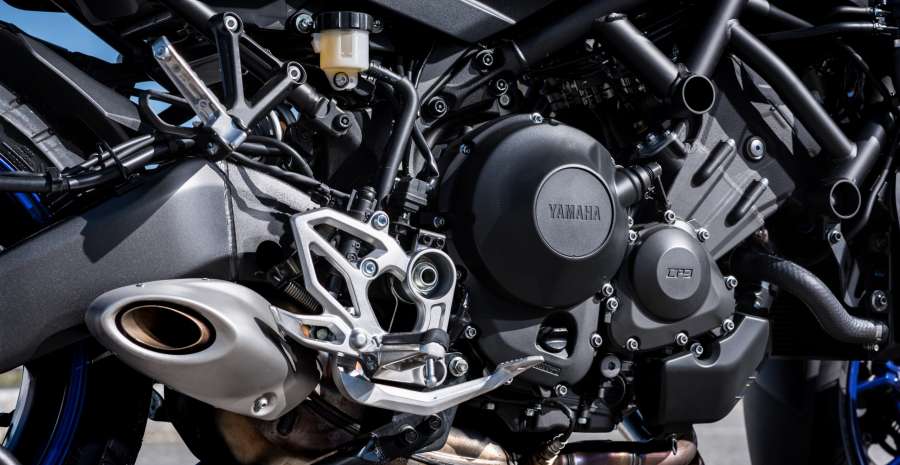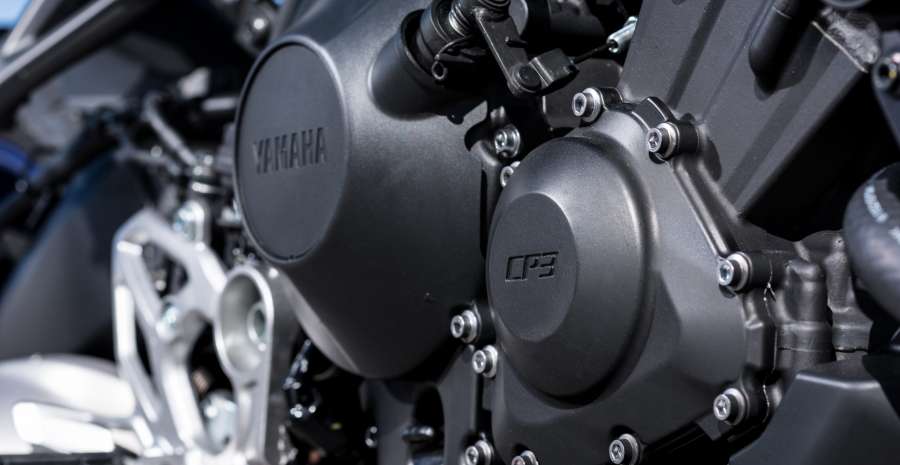 Honda Gold Wing
40 years old and it's still a hit!
Honda's Gold Wing has been around for more than forty years now, and each version has got bigger as the years passed.
Until now that is – for 2018, Honda stopped the Wing's expansion, and made a slightly smaller, more manageable machine. The motor stayed as a six-cylinder 1800cc, thankfully, and got a host of mods to improve efficiency and performance, while remaining super-smooth and civilised.
The equipment levels rocketed, with all the modern kit that the old Wing missed – massive colour dash with built-in sat-nav, Apple CarPlay, Bluetooth and much more, as well as traction control and ABS, keyless ignition and central luggage unlocking.
That luggage is smaller than before – Honda reckons its research showed most owners didn't use the Wing for super-long jaunts, so the capacity was often wasted.
The 2018 bike, then, is closer to the old Pan European in dimensions – although still an incredibly comfortable, mile-munching machine.
Gallery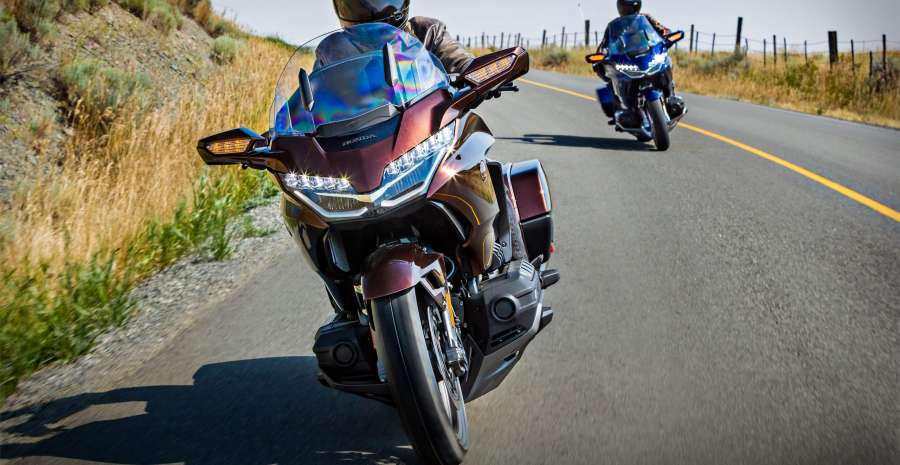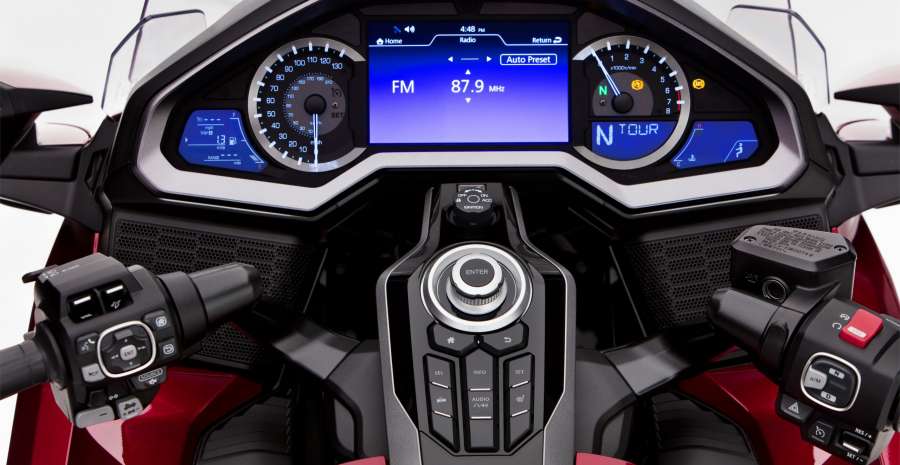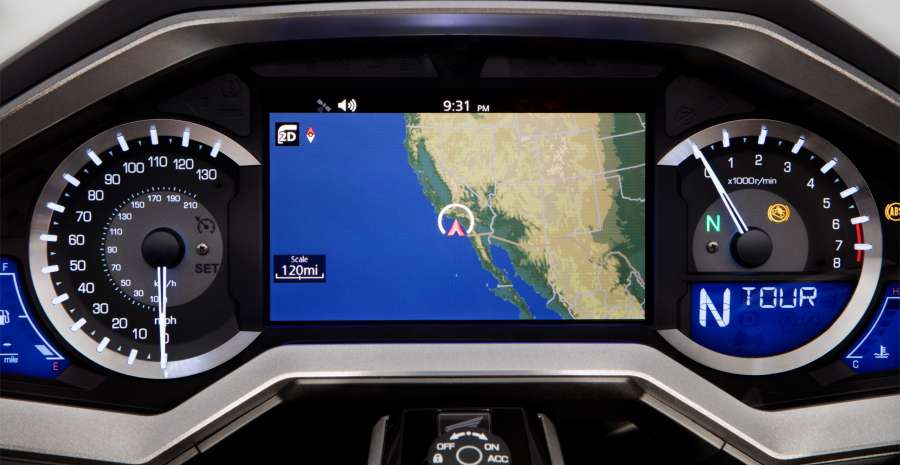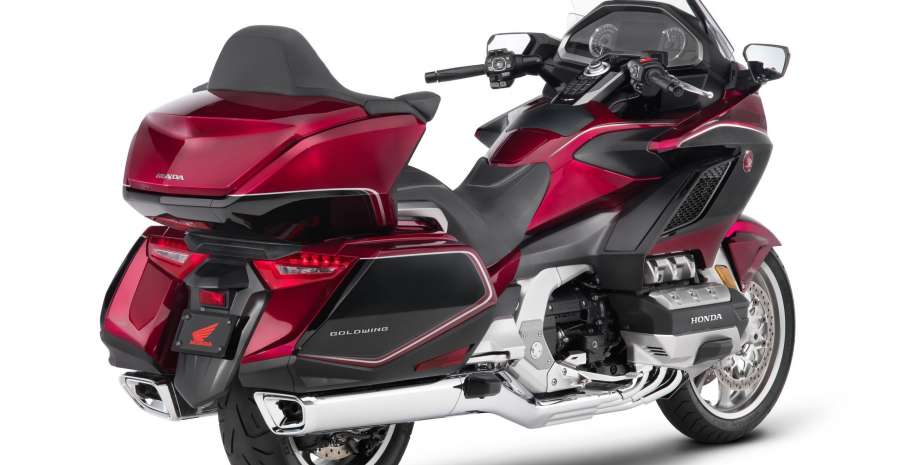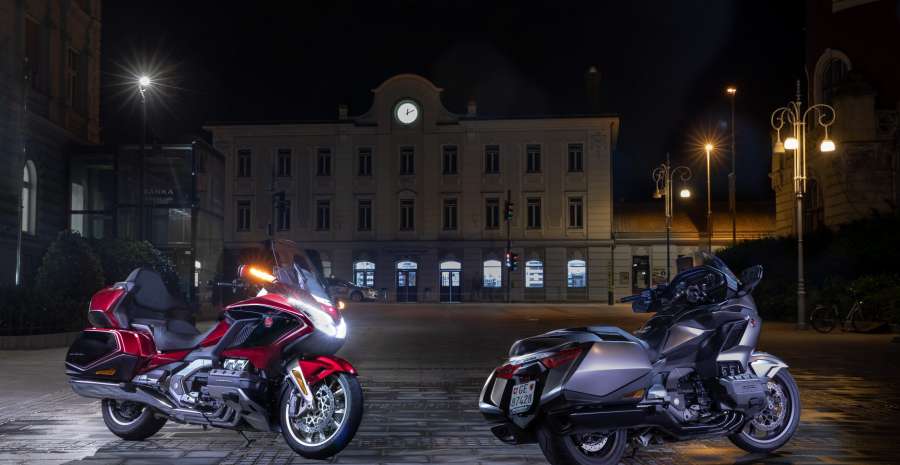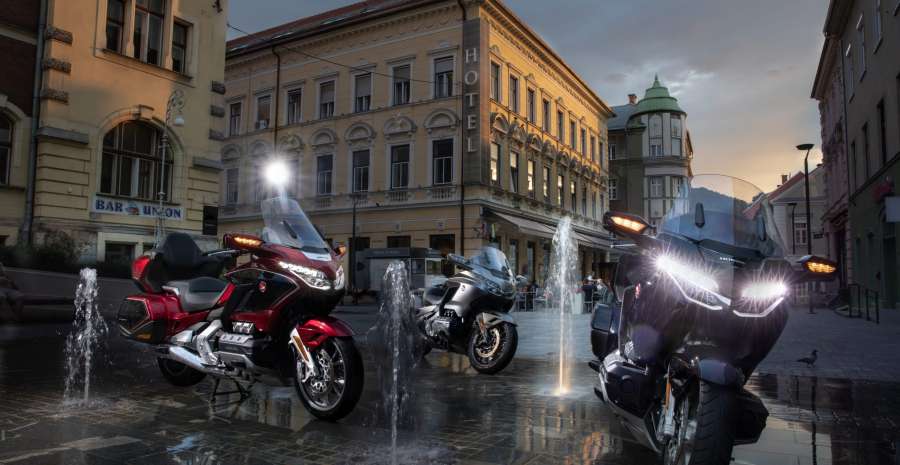 So what was your favourite new release of 2018? We can't wait to see what 2019 has in store!