EVERYTHING YOU NEED TO KNOW ABOUT MOTOCROSS
Motocross has been around for quite some time but it's grown in popularity over recent years, there's lots of tracks and clubs around the UK now that anyone can get involved pretty easily. It's all about taking motorcycling to another level, going off-road and taking on the jumps, whoops and tabletops whilst riding on difficult terrain competing against others. We're discussing everything from how it all started, to getting involved and the best motocross bikes available on the market right now. So whether you're looking to get into motocross, or maybe you've got kids that want to start a new hobby then we've got it all covered. It's time to dig in!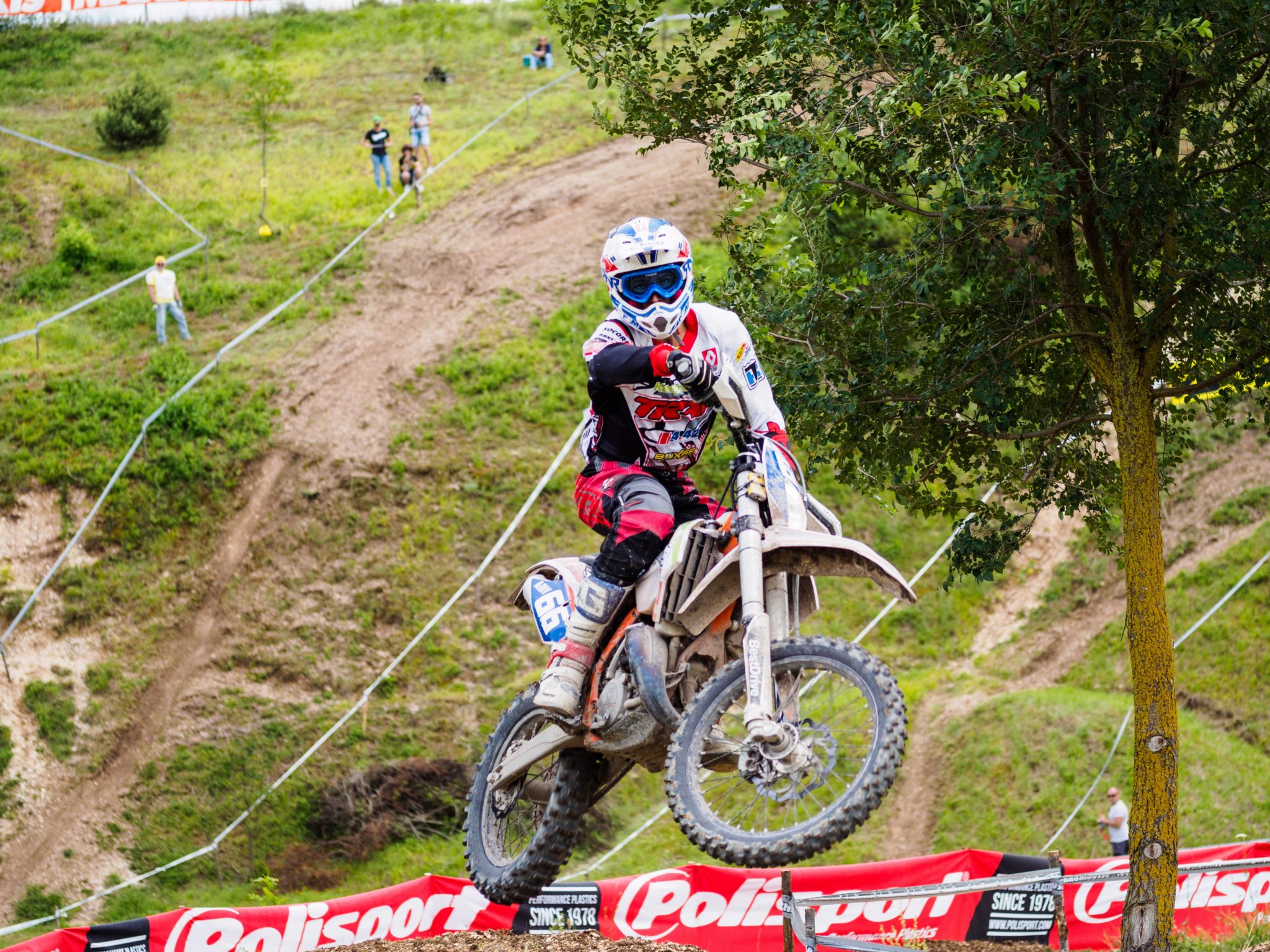 Where did Motocross originate from?
Motocross, as a sport, really took off in the early 19th century, usually described as a 'scramble' where motorcyclists would compete against each other racing across tough terrain. As motocross grew internationally it gained its new name mixing the word 'motorcycle' and 'cross country'. The first ever recorded event took place in 1914 named the Scott Trial, taking place on the Yorkshire Moors.
Other early motocross styled events took place in Surrey over the farmland and fields with keen bikers racing against each other. Since then the sport has grown and adapted with new styles of bikes, specialist kits and tracks popping up all over the country – and all around the world for that matter!
Gallery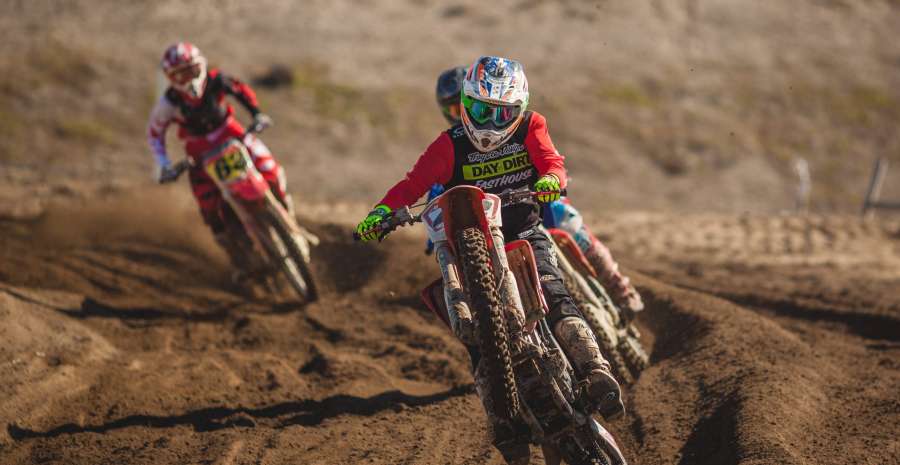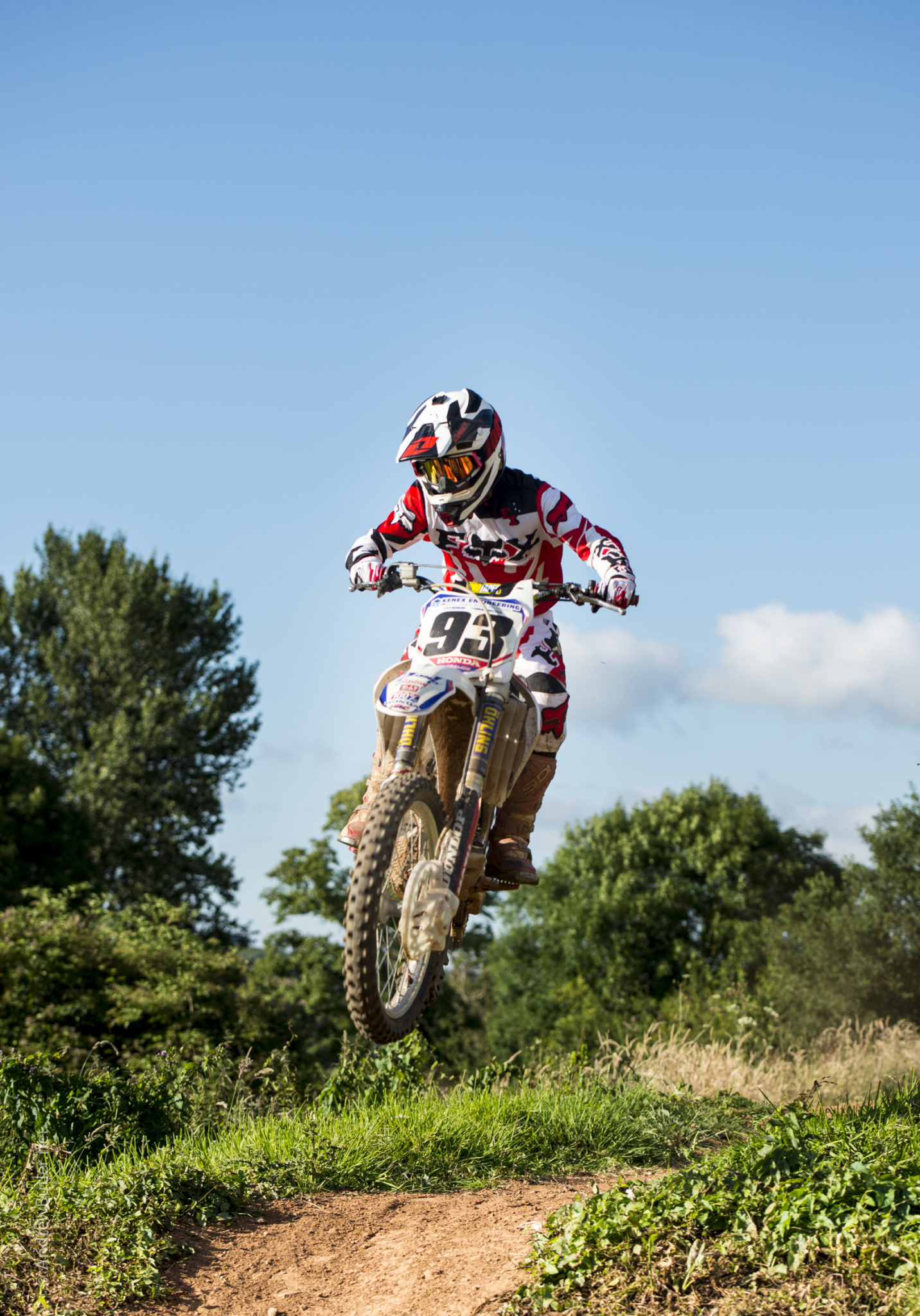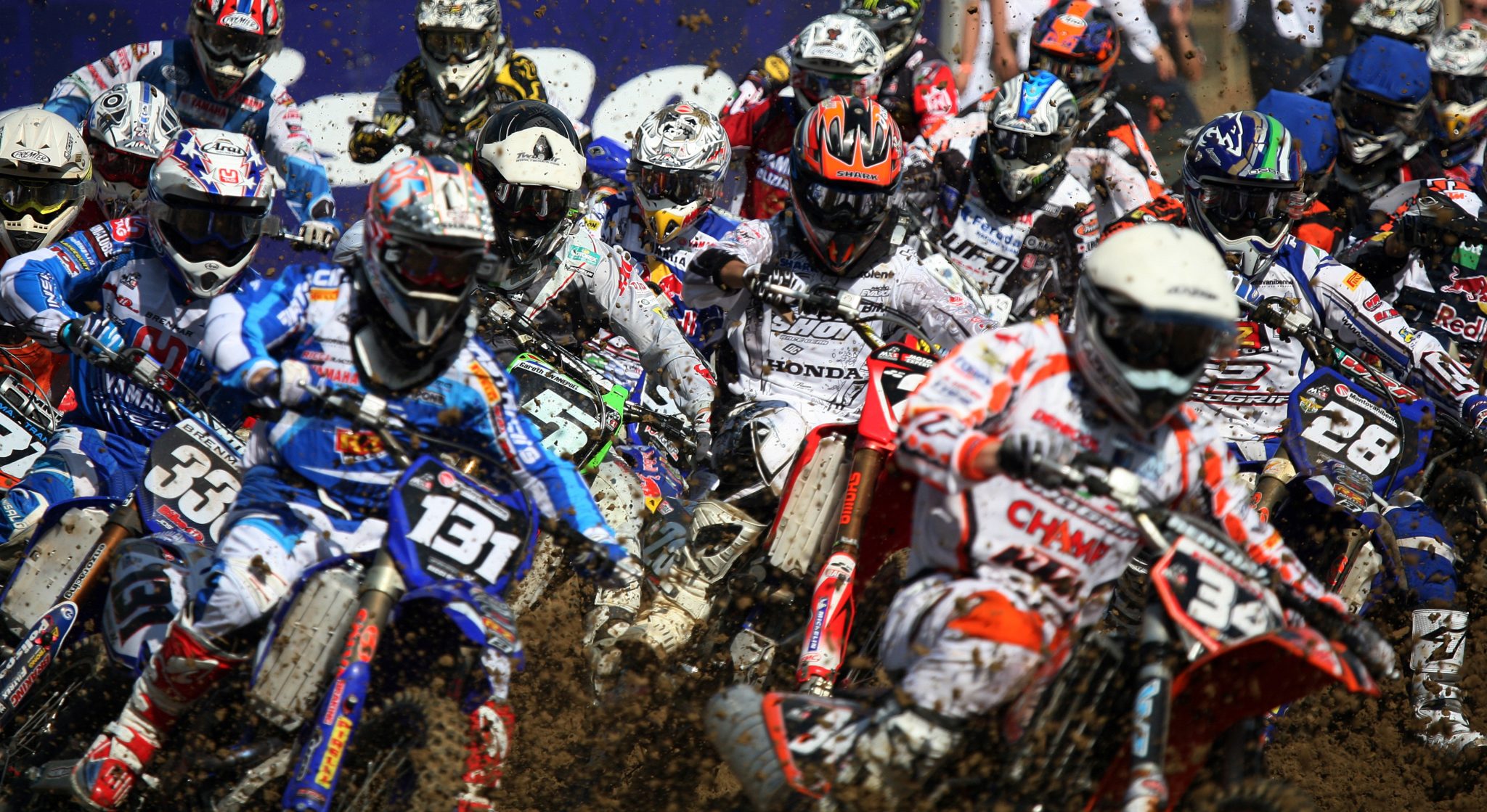 Motocross Des Nations
The first ever Motocross Des Nations took place in 1947 in Holland, which was won by the British team made up of riders, Bill Nicholson, Bob Ray and Fred Rist. After the great success of this event, four years later and the birth of the British Motocross Championships happened.  Although the Brits dominated in the early years, the USA and France have also put their fair share of wins in to – most notably with America's 13 years winning streak from 1981 – 1993. Motocross Des Nations is still hosted every year by a different country, it was one of the most iconic events for any motocrossers to attend, or take part in. The UK has hosted numerous times at Brands Hatch, Hawkstone Park, Farleigh Castle, Foxhills, Donington Park and, most recently, Matterley Basin.
Manufacturers introduce a new wave of motocross machines
Manufacturers started investing real time and money into creating machines perfect for rough terrain and soaring jumps by the 1960s with the likes of Suzuki being more accessible in the UK along with other Japanese brands like KTM, Kawasaki, Honda and Yamaha. The boom hit hard in the 80's with the widespread media coverage in America, who introduced Supercross, this led to major channels showing races and big sponsorship deals being signed. To top it off, Neil Hudson took the crown for the Brits by winning the 1981 250cc World Motocross Championship riding a Yamaha. There's been numerous wins and records set by British riders over the years including Kurt Nicholl, Paul Malin and Rob Herring to name a few.
Motocross today
Nowadays, the likes of Husqvarana were able to make motocross more lightweight and agile than they had ever been before; this has really taken the sport to a new level. It wasn't long until other manufacturers clocked onto the big business in the motocross scene and now you'll see everyone from Kawasaki to Suzuki to Honda have released a crosser range. There are lots of events happening up and down the country for MX riders, along with performances by ArenaCross that travel around for their annual tournaments – this is something well worth buying tickets for!
GETTING STARTED IN MOTOCROSS
How old do I need to be to take part in motocross?
Whether you're four or 44, there's something for everyone one in the motocross arena; it's all about building up that much needed experience, which is why you'll find there's always practice days/ taster sessions run throughout the year (mostly in the better weathered months) to sink your teeth into. Fitness is extremely crucial when it comes to motocross, you'll be pushing yourself to new extremes getting over jumps and round corners, and it takes riding a bike to another level.
Ways to train for motocross
If you're already a big fan of cycling, and especially mountain biking/off-road riding then this is great practice for motocross. You've already nailed the art of riding on mud, dirt and awkward surfaces – sometimes hard and sometimes extremely boggy (oh hello British weather) then this is a good start before heading off and buying your first crosser. You'll hear that lots of professional use BMW or mountain bikes are part of their training regime because of the overlap of skills needed for both.
Obviously hitting the gym is the other key aspect if you're looking to up your game for motocross. You'll be using every muscle in your body when out on the bike, so it's important to do repetitive exercises to build up your strength.
What's the difference?
Now there's a few different version of off-road motorcycling sports out there on the market, but they're all unique in their own special ways. Take a look below….
Trials
Trials is a much more slow-paced sport that involves having complete control over your machine when completing obstacles, and most importantly you can't put your feet on the floor! Usually riding on a lightweight machine, with no seat, stood up to help you navigate around a course (and limits the temptation of your feet on the floor) that made up of natural and man-made elements. Points are earned depending how quickly you can complete the course with the least amount of errors.
Motocross
As we've discussed previously, motocross is usually a track-based sport on a rough terrain involving jumps, tabletops, whoops and much more but you're against the clock to complete the quickest lap time. ACU do run projects to give you a taster into the world of motocross before you have the expense of shelling out for a bike and kit; all you have to do is pay a small hire fee.
Enduro
Motocross but levelled up. You're taking on new extremes and really pushing yourself (and your bike) to the limit. Enduro days aren't for the light-hearted but if you're a big fan of motocross and fancy doing something different then it is well worth looking into. These events can usually be found in a bigger area, sometimes include going through forests and jumping over fallen down trees, through streams and much more.
MOTOCROSS: THE COSTS
Getting yourself started in motocross isn't going to be cheap as you'll need to get yourself kitted out with the right gear and a bike. Purchasing a bike isn't cheap but shopping around you can find yourself a pretty decent deal. Think about looking at a second hand bike, although it might be scratched (this is going to happen inevitably when it comes to MX). Don't forget that you'll need to find a way of transporting your motocross bike to and from events; these bikes aren't road legal so you can't just hop on and ride there. You'll need to own a van or trailer, or at least know someone who does, so you can get yourself and all your gear there!
Licences/insurances: Although motocross bikes don't need to be insured (as they're not road legal), you'll need to make sure you do your research anyway. Most motocross events will have an entrance fee, usually around £30 and within this you'll have a form of insurance.
Get your kit right It's important to be fully kitted out for motocross; crashes are likely to happen regardless of how much experience you've got as it's the nature of the sport. It's not worth trying to save a few pennies on kit, especially when it comes down to saving your life.
The essentials
Helmet
Your ordinary bike helmet won't do the trick for motocross; it can be too heavy on your head. You need to be as light as possible, plus it's going to take a few bumps along the way. The helmets are open around the eyes, allowing you to wear a pair of goggles. They also have a vented air piece to keep air flowing throughout racing. Also, for those days when we do get a bit of sunshine, the peaks on the MX helmets are a great way to keep your eyes sheltered. Best thing about these helmets? Removable liner and cheek pads so you can wash it all away after a hard days graft!
The same rules apply to a motocross helmet as to a normal helmet, the lifespan is about five years maximum, however if you've been involved in a big accident then it's best to replace it a lot sooner – some even suggest a new helmet for each season!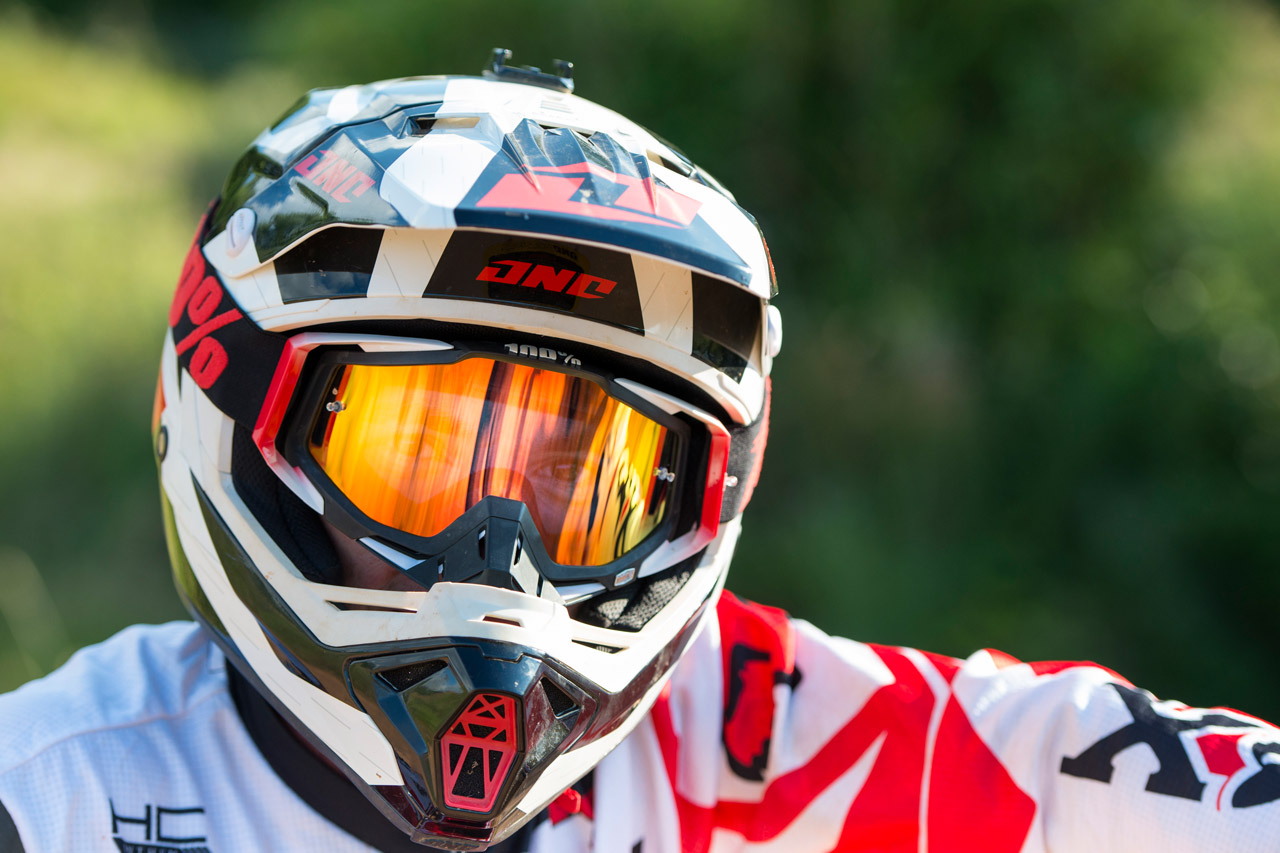 Make sure your helmet is marked with the ECE certification and you'll need a silver or gold ACU sticker for your helmet if you're wishing to compete in any ACU organised off-road events.
Helmets can range in price but if you're just starting out then aim to spend £150, but for professionals/competitive racers you need to look upwards for £250.
Goggles
It goes without saying motocross is a dirty sport. Especially going over muddy terrain with rocks, debris and bugs, amongst other things, flying into your face; goggles help to combat this. There are lots of different styles on the market so it's best to try before you buy.
Goggles are specially designed so you can put tear-off screens in front of your lenses, which can be removed easily when racing. You'll have a better field of vision, compared to your ordinary crash helmet, as goggles are much wider than your average visor screen – they can be tinted, de-fogging and include a nose guard too, but it's completely down to personal preference.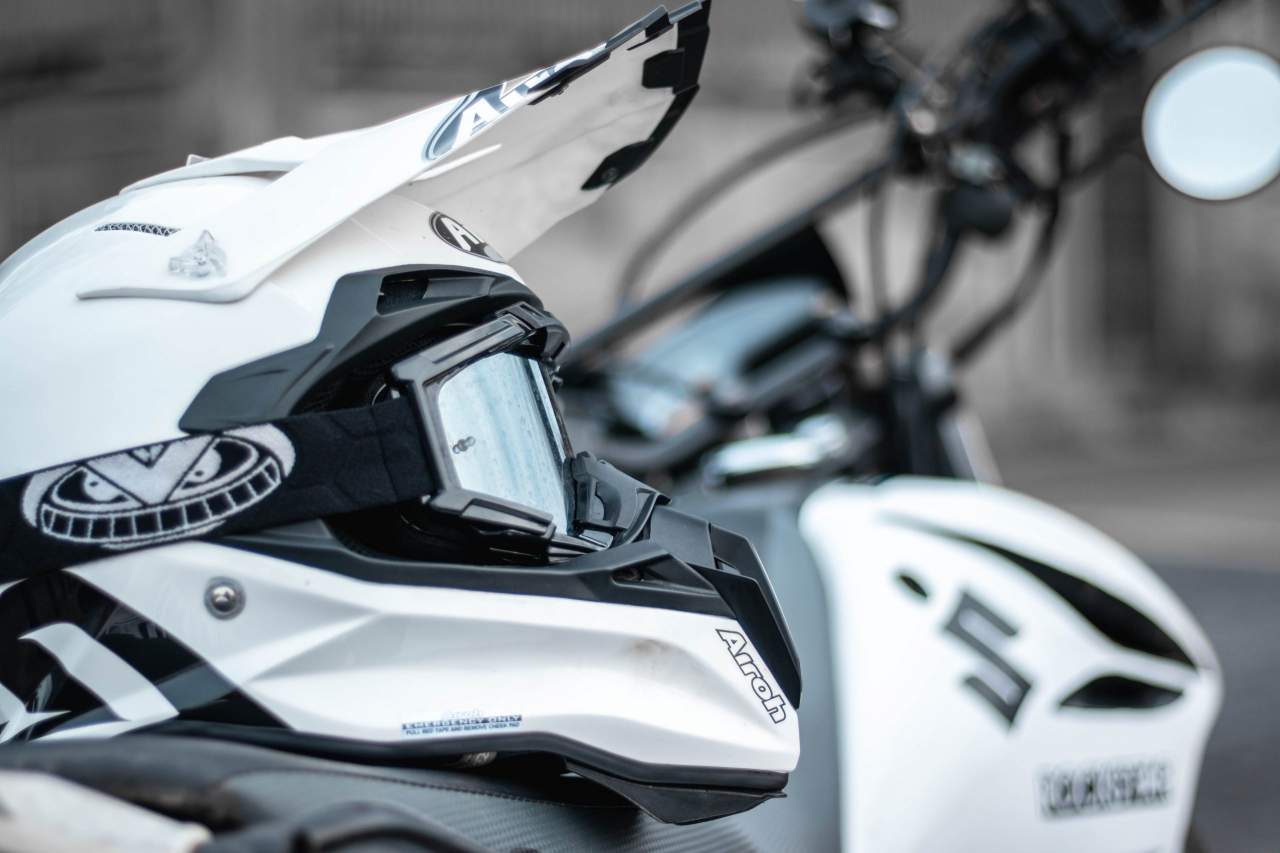 Don't forget the importance of a pair of goggles is that they are shatterproof so no matter what flies in your direction, your eyes are covered!
Gloves
Gloves are a must-have for racing, although they're not strictly needed for motorcycle riders generally, you'll want to invest in a decent pair for off-roading. Depending on your riding style, you can get different types of gloves, but ultimately these are going to protect you if you fall. It's best to try for size as you don't want to end up with blisters and sores from poor fitting gloves.
Boots
Boots are a must as they'll be protecting, not only, your feet but you ankles and shins from any potential injury.  Boots need to have a strong sole, you'll be using your feet a lot more than you think, as well as decent straps and buckles to keep you tightly secure without causing any damage to yourself or your bike.
Remember when you were trying on helmets for size, it's the same with boots. Try on a few different pairs by different manufacturers to get a feel for them. They need to be tight and secure to help prevent any injuries, especially on the ankle.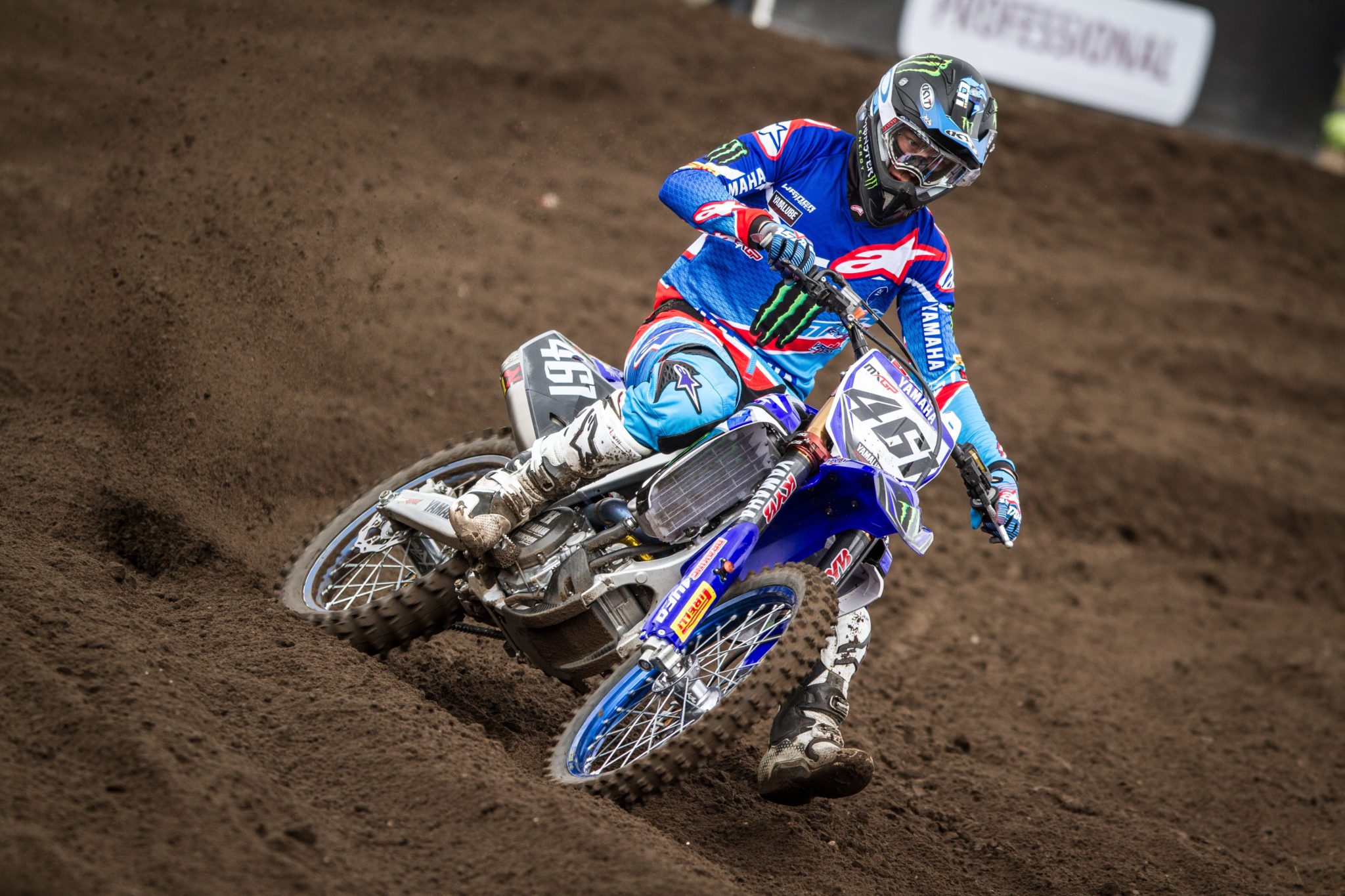 Don't forget the importance of buying decent motocross socks – they do actually exist! Your everyday cotton office socks just won't cut the mustard anymore. Socks specially designed for motocross will stay in place (nobody wants the dreaded sock slip in their shoe) and also help to stop any moisture occurring so you'll be comfortable for longer.
Body armour
Chest protector
It's inevitable that you're going to have a few tumbles so it's important that you're fully protected to help minimise injury. Investing in a chest protector can go a long way to helping your stomach, chest and shoulders from any type of hazard, especially low hanging tree branches, rocks and other debris flying around the course.
Neck braces: Again, neck braces are well worth investing in. Lots of injuries stem from repeated neck strain or impact, so giving you the best chance to stay fighting fit. You can usually get chest protector and neck braces that are compatible.
Lumbar protector
The lowest part of your back, also known as the lumbar, takes the most impact when riding motocross. Bad posture along with the motions of riding a motorbike over bumpy terrain can lead to long-last impacts such as nerve compression, inflammation, stiffness and soreness. Kitting yourself out with a lumbar protector (sometimes known as a kidney belt) will help combat these aches and pains, as well as protecting you in any accidents.
Knee brace
Your knees are going to see a lot of battering when your riding MX, and often are the most common injury too. It's best practice to wear a knee brace to help protect yourself from any potential, and life-long, injuries. Basically, the braces stop your knees from moving in any way that they shouldn't – which can happen pretty easily if you're not wearing them. You'll have to try on a few pairs because everyone's knees are different so you'll need to make sure they're comfortable and don't move when riding.
Clothing
Jersey
Jerseys need to be lightweight and breathable, you're going to have a lot of kit on already but you still need to be aerodynamic. The whole point of a jersey is to help you stand out when you're flying around the track (and covered in mud). You'll be able to pick one up for a reasonable price for any reputable dealer, and you can even personalise them!
Trousers
Trousers need to be comfortable, flexible and adjustable. The material needs to be waterproof and wipe down, it's commonly polyester material, because let's face it you're going to get dirty! You'll have plenty of kit on to protect you, including your boots and knee braces so they'll need to fit over and under these. MX trousers will usually have velcro straps or buckles so you can adjust the waist size to fit you comfortably.
HOW TO GET INVOLVED
The greatest thing about motocross world is the fact that you can start as young as just 6 years old, so if you're the proud parents of a future biker then it's well worth getting them involved in a new activity. There are different access levels for all, regardless of how old you are.
Finding your local motocross club/track
The good old English weather can be quite favourable for motocrossers as the wet weather helps make the tracks better to ride, but the cold, sunnier days are great to help you get the best practice – you'll soon warm up once you're on the track! If you're new to the scene then it might be worth going along to some of the track days as a spectators to see what it's all about, and you'll probably have the chance to speak with a member of a local MX club on the best ways of getting involved.
Best motocross tracks in the UK
There's hundreds of MX trackers up and down the country, but we've decided to pick just our top five favourites!
Matterley Basin
The home to the Motocross Des Nations in 2017, Matterly Basin is one of the most iconic tracks in the UK and it has everything you could possibly need and want. At home in Hampshire, Matterley Basin hosts the FIM World Motocross Championship each year and it's pretty clear to see why – with 95% visibility of the whole track, it doesn't matter where you're viewing from you won't miss out on any of the action.
Address:  Lower Baybridge Lane, Winchester, SO24 0HT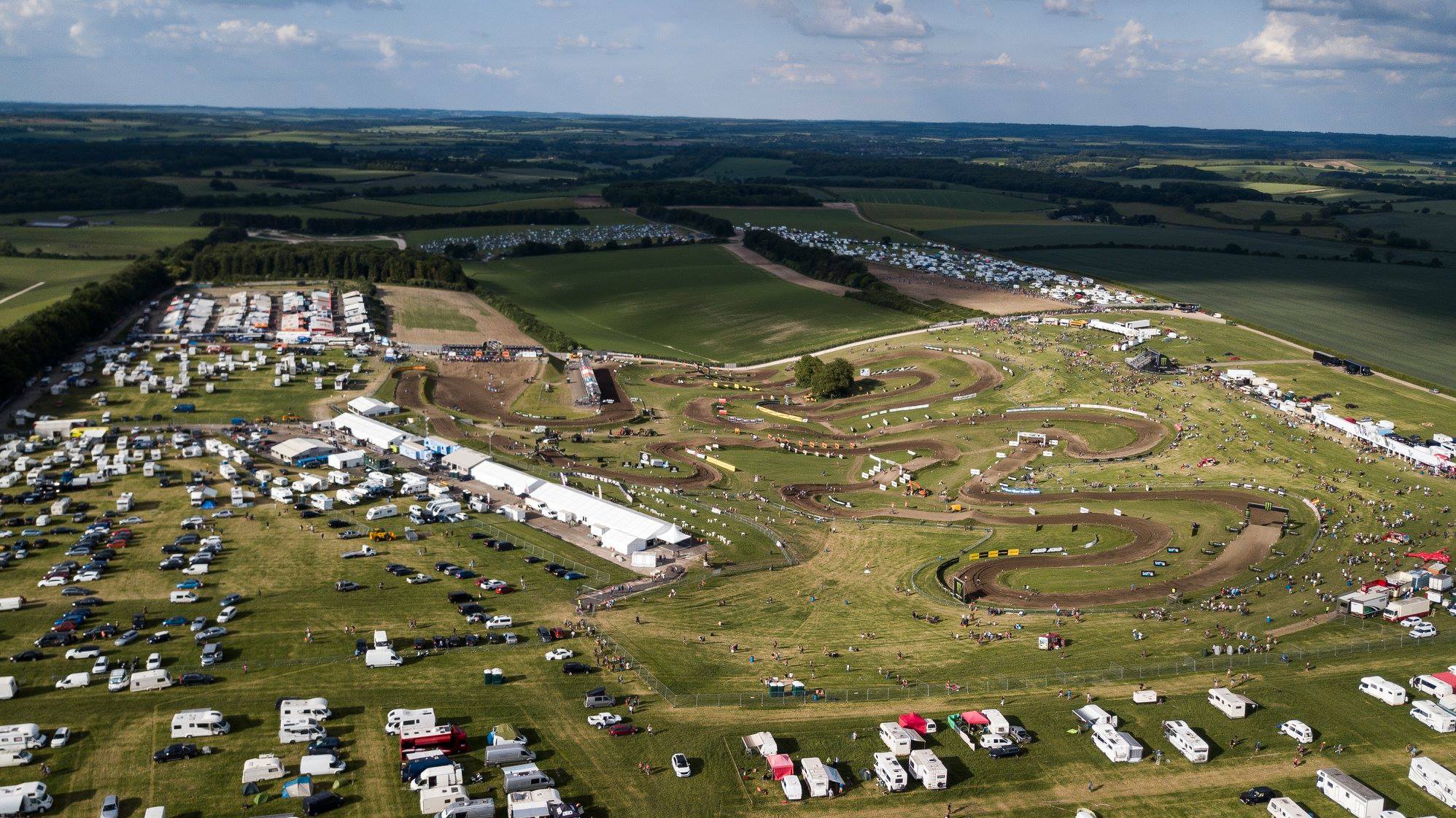 Mildenhall MX 
Based in the Suffolk countryside, Mildenhall MX is the perfect for any level rider. There's two different tracks, the main and the beginner which are both available for practice and racing. The track has recently been refurbished with a new layout, which has proved to be extremely popular with MX riders already! Onsite facilities include bike washing, food van and toilets. Mildenhall MX also offer training days. Open days: Thursday and Sunday (best to contact beforehand to check though).
Address: Pear Tree/Cooks Drove, Bury St. Edmunds, IP28 8QL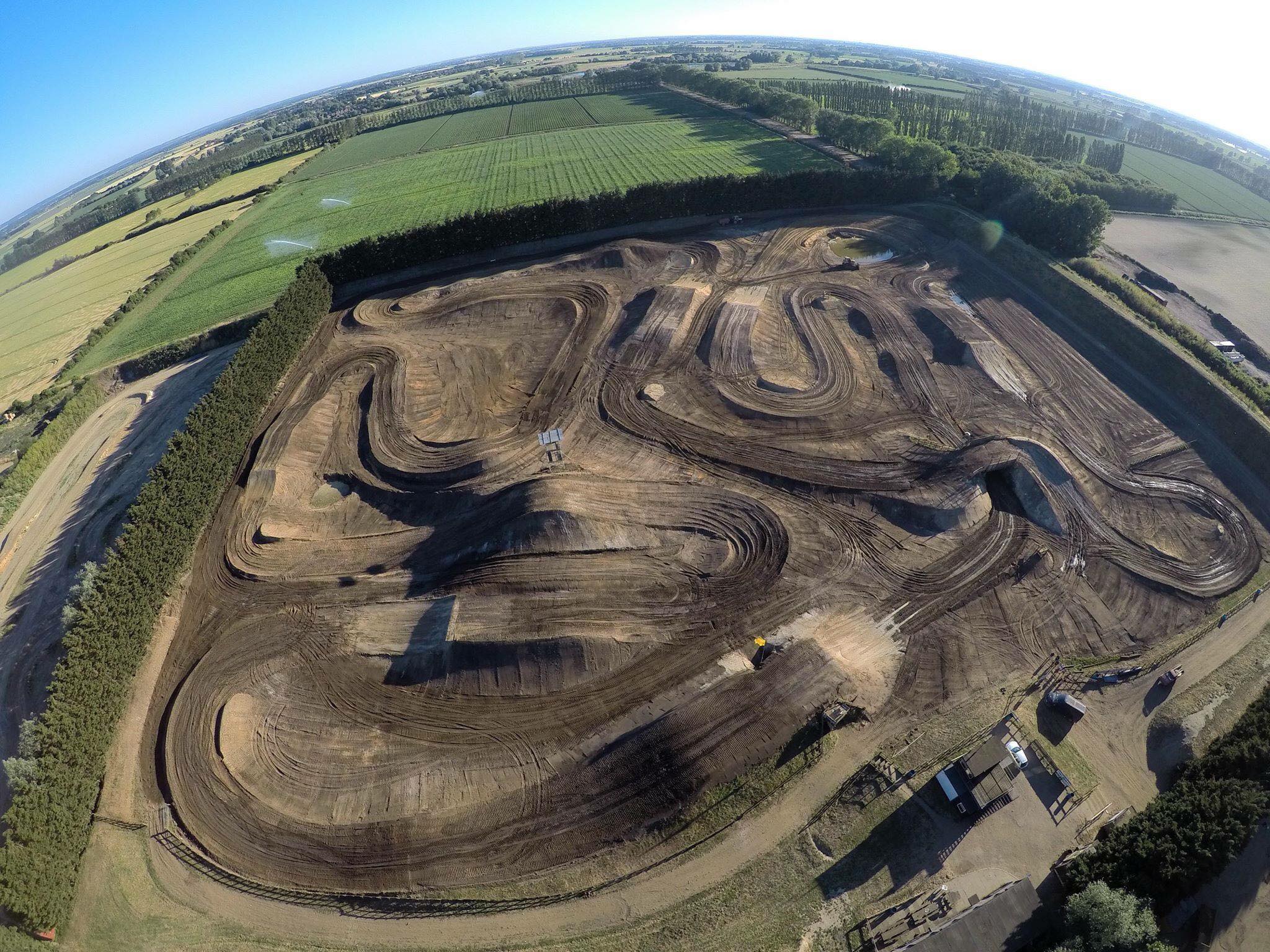 FatCat Motoparc
Experience days, training days and racing days – FatCat's have got it all covered. There's three different tracks altogether, which welcome all levels of riders. The track is open Wednesday, Saturdays and Sundays as well as public bank holidays. (Like all tracks, it's worth calling beforehand to double check). Practice days cost £30. Onsite facilities include:
Cafe
Toilets
Onsite medic
Marshals
Viewing area
Address: Armthorpe, Hatfield, Doncaster, DN3 3EH
Peacock Hey MX 
Every Sunday Peacock Hey MX opens its track to all for a great day of racing. The track is a mixture of clay and wood chip, and there's also access to a smaller track for those who are needing a bit more practice. Quads, buggies and sidecars allowed. Prices start at £30 for adults, and £25 kids! Onsite facilities include:
Toilets
Burger Van
Camping available
Address: Boathorse Road, Stoke-on-Trent, ST6 4QA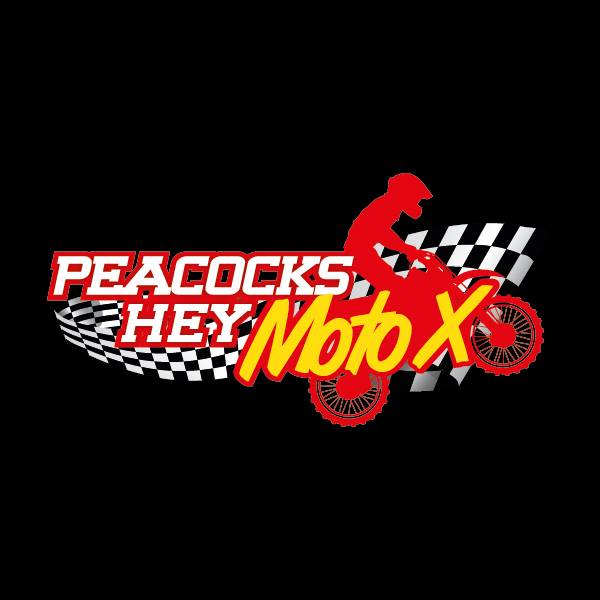 Leisure Lakes MX
Tabletops, jumps, extreme high banked beams and lots more – this is the perfect track to visit if you're an experienced rider. It's a sand based track that is based at the bottom of the lake. If you're still new to racing then you'll have the chance to practice along with great advice from the team onsite – there's also a beginner's and junior track on site so you'll be able to experience it to the fullest. It's a great day for the whole family with fantastic viewing areas, cafes and on site toilets. If the weather is just right then it's always a fantastic day out!
Address: Tarleton, Preston, PR4 6JU 
BEST MOTOCROSS BIKES
Motocross for kids
You can join the motocross scene at any age, usually kids fairly young but sometimes it's common for teenagers who have found a passion for bikes as they've grown up to take on the sport as well. The most common age for kids to get into the dirt bike scene is at around 8 years-old, however there are still plenty of bike options out there for the little ones. If your kid is age around 10 years old then this is when the fun can really start. There's a quite a choice of models on the market, depending on how much prior experience you've got. Bikes shouldn't be more powerful 150cc, and look for an adjustable seat height (you know how quickly kids grow at this age!). It's worth considering purchasing an automatic rather than a clutch bike so it's easier on your child. It could be quite overwhelming to start with so by limiting the amount of factors to remember, an automatic bike could be the answer.
Popular MX bikes for kids
Yamaha PW50
Honda CRF50F
KTM 50 SX
Husqvarna TC 50 Mini
Motocross bikes for beginners
It goes without saying there's plenty of choice out on the market these days, but you'll still need to do the classic 'try before you buy'. They might be light machines but you'll still need to confidence to control it in tricky situations. Whether you're looking to buy your first motocross machine or you're in the market to update to the latest whip, we've got it all covered.
Top motocross manufacturers
Husqvarna
KTM
Yamaha
Kawasaki
Ducati
Honda
Kawasaki KX450F              
With the latest version of this model released this year, the KX450F has always been a firm favourite with MX riders. The 449cc, four-stroke machine has been on the market for quite some time with plenty of face lifts during that time. You can find a second-hand model for around
Basics:
449cc
Single cylinder, four-stroke
Tranmission 5-speed, return shift
Digital CDI with electric start
Ground clearance: 13.4 inches
Weight: 242 pounds (2019 model)
KTM 250 SX-F
In 2019 KTM launched a much-needed updated version of the 250 SX-F, which has already been a massive hit with riders. KTM are known in the industry for crafting the best endurance machines – the winning streak at Dakar Rally says it all really! You can pick a second-hand model up for between £2,000 – £3,000 which is still decent if you're new to the scene.
Basics: 
Single cylinder, four-stroke
249cc
Electric start
5-speed transmission
Clearance: 370mm
Weight: 99kg (without fuel)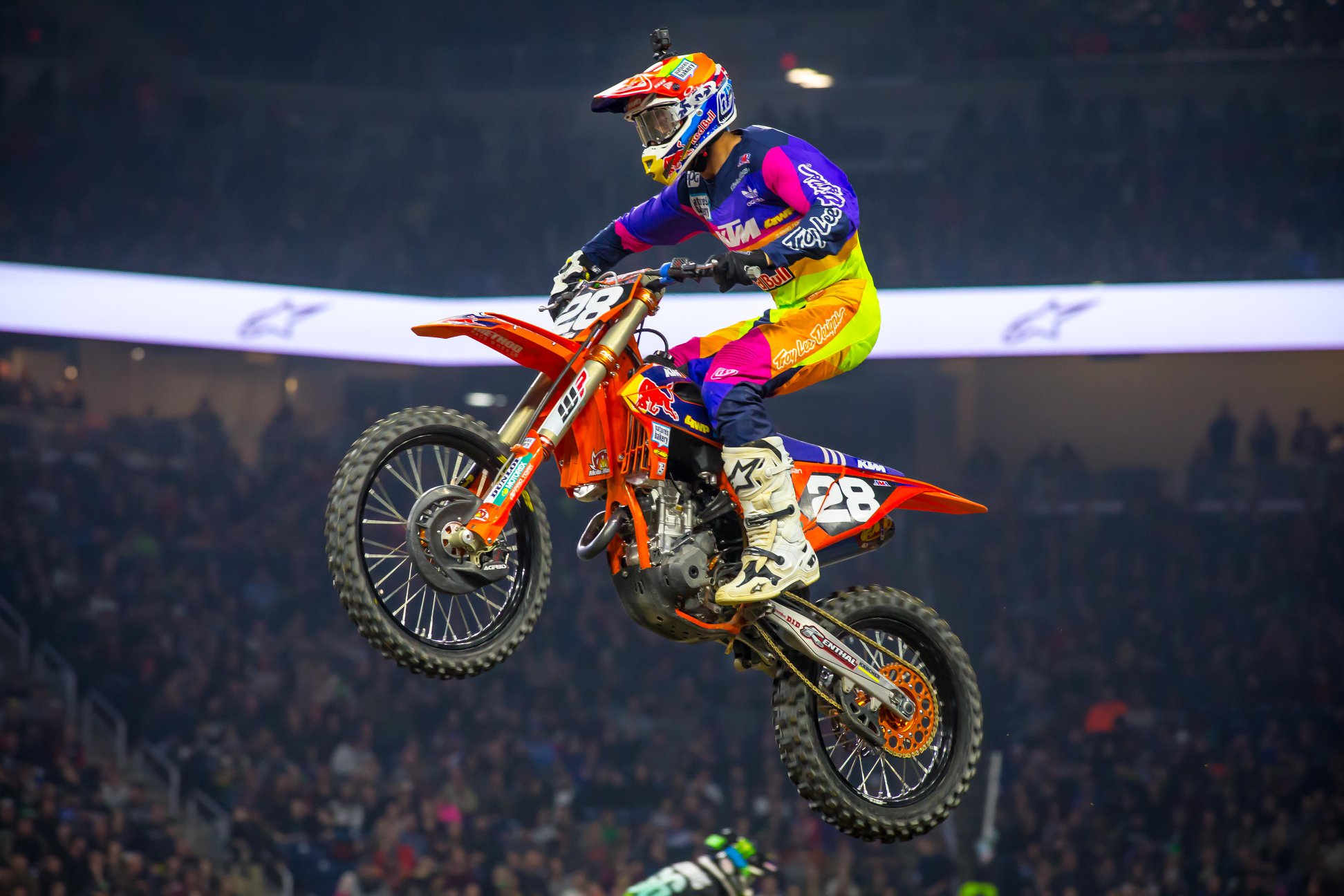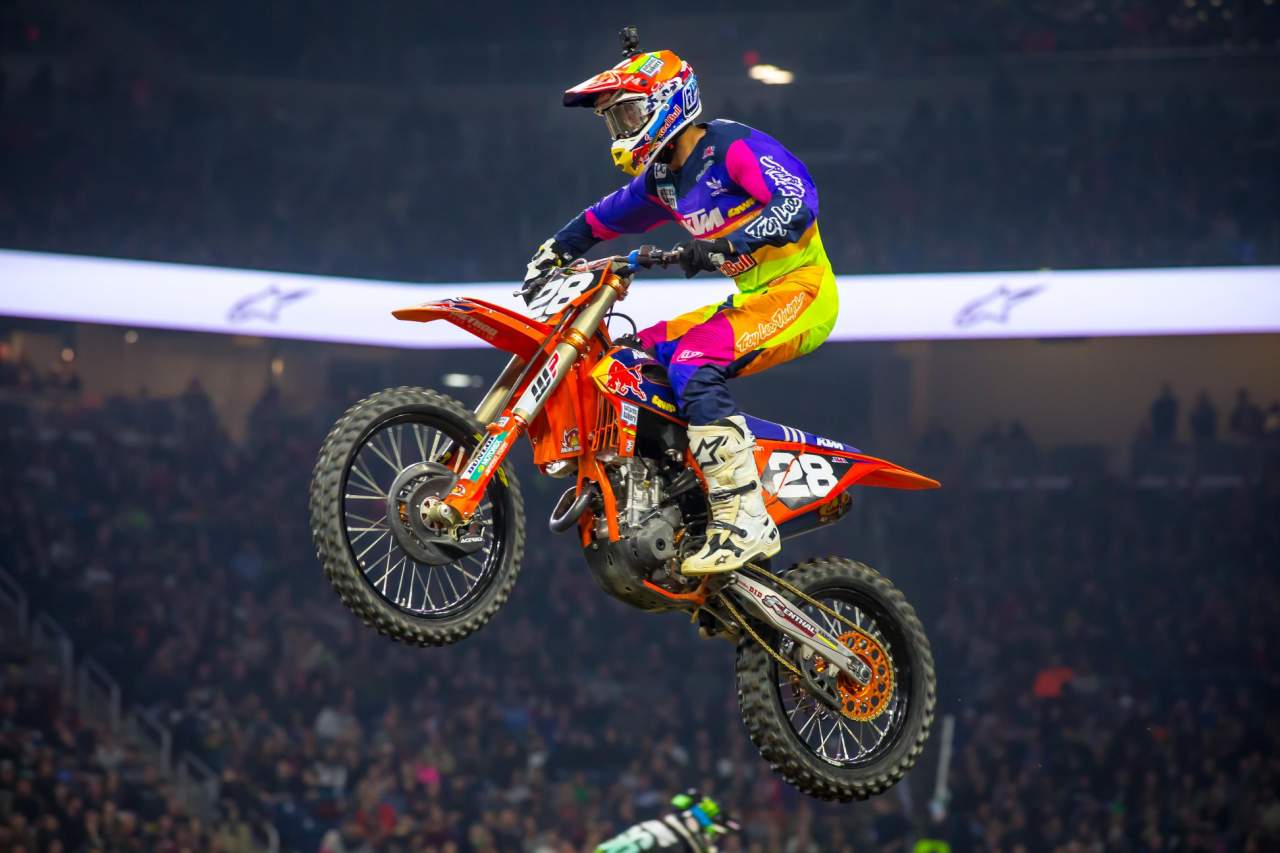 Yamaha YZ125
Yamaha's two-stroke has been a dominant player in the market for quite a while now. Although the machine hasn't really been changed for over 15 years, they're still running smoothly. It's notably one of the best-handling bikes in the world. Basics:
125cc
Liquid-cooled, two-stroke
Clearance: 14.4 inches
Weight: 207lb
Husqvarna FC250 
Husqvarna are the Daddies of motocross and endurance motorcycles, they've been perfectly the art for so long that you can put every faith into one of their well-crafted machines. The suspension and style is second-to-none
Basics:
250cc
Single cylinder, four-stroke
5-speed transmission with electric start
Weight: 99.5kg
Ground clearance: 370mm
Suzuki RM-Z450
Suzuki went all out in 2018 with the RM-Z450 giving it some much needed updates. The most obvious makeover was cosmetically, but it might look different but it's still got the great Suzuki qualities to show. No electric start feature, but a new launch assist mode has been fitted to boost that smooth Suzuki power.
Basics:
449cc
Four-stroke, single cylinder
Liquid- cooled, DOHC
Clearance: 330mm
Weight: 112kg
Two-stroke vs four-stoke?
First things first, although there are difference between the engine it's good to know that a two-stroke equates to a higher CC four-stroke engine , example two-stroke 125cc engine is actually the same as a four-stroke 250cc engine… got it? Good. Let's crack on… The never-ending argument between riders 'which is better, two-stroke or four-stroke ?', however there's no right answer because it's all down to your personal choice and riding style. If you're still a bit baffled as to what the difference is then let us explain!
Two-stroke As you can imagine, the two-stroke is a simple concept; when the engine is fired it ignites the spark plug for each revolution of the crankshaft – just like that you're flying! Although two-strokes aren't the easiest to ride, and you'll have to spend more time maintaining the engine the parts are fairly cheap and easily accessible.
Four-stroke As it says in the name, four-stroke engines have four main functions: intake, compression, combustion and exhaust. Unlike the two-stroke, the engine will only fire on every two revolutions of the crankshaft. Although four-stroke engines are a lot heavier than a two-stroke, they provide a smoother ride and more predictable power delivery – just be warned they can be costly to repair. New riders usually opt for a four-stroke because of the controlled power element, you don't have to spend time worrying about shifting, clutching and all that jazz.