This weekend will see the 2021 MotoGP World Championship get underway in Qatar with bike racing returning to our living rooms once more. Last year was one of the most wide open ever with Suzuki's Joan Mir eventually claiming the title and there's plenty to suggest the new season will be just as close.
The on-going pandemic has meant testing has been limited to just five days in Qatar so the timesheets may not be a true representation of how the season will pan out and we'll go into round one with plenty of unanswered questions – how will Suzuki's defence of their crown go? Can young guns Maverick Vinales and Fabio Quartararo finally deliver on their promise? Or will Yamaha team-mate Franco Morbidelli again upstage them?
Will Jack Miller and Ducati take the top spot? Can Valentino Rossi win races again? Can KTM maintain their form? And perhaps the biggest question of all, when will six-time champion Marc Marquez return?
The comeback's on
Despite not having appeared on a MotoGP bike since last July, the recovery of Marquez from his broken arm has remained a hot topic and one never far away from people's thoughts.
As we know, it was a serious and complicated break, compounded by an infection setting in, and, indeed, rumours continued to persist that the Repsol Honda maestro may have ridden his last race.
Thankfully, the rumours were unfounded with Marquez' using his social media platforms to highlight his steady progress and he was finally back on track just last week with outings at both Catalunya and Portimao albeit on the customer RC213V-S rather than his full blown GP machine.
New recruit Pol Espargaro will lead Honda's attack in the short term as no date has still been given for Marquez' return although there remains a slim chance he'll be rolling out in FP1 at Qatar. One thing's for sure though, it's not far away and the Jaws music will definitely be ringing in his rivals' ears!
Solid as always
Consistency was the name of the game last year and it was ultimately that which enabled Joan Mir to, perhaps surprisingly, become MotoGP World Champion. Just one win came his way across the 14 rounds but both he and team-mate Alex Rins were in contention week in week out.
The all round package they had beneath them enabled them to take first and third in the final table and their season started well at the Qatar tests as they ended the five days in seventh and eighth respectively.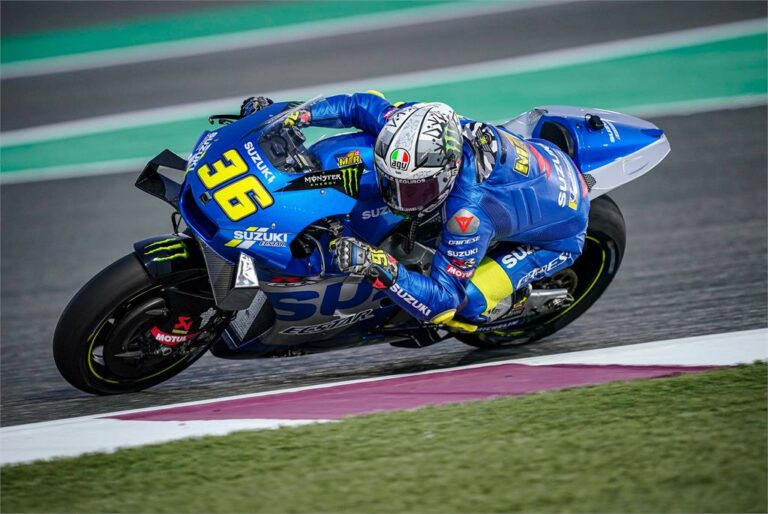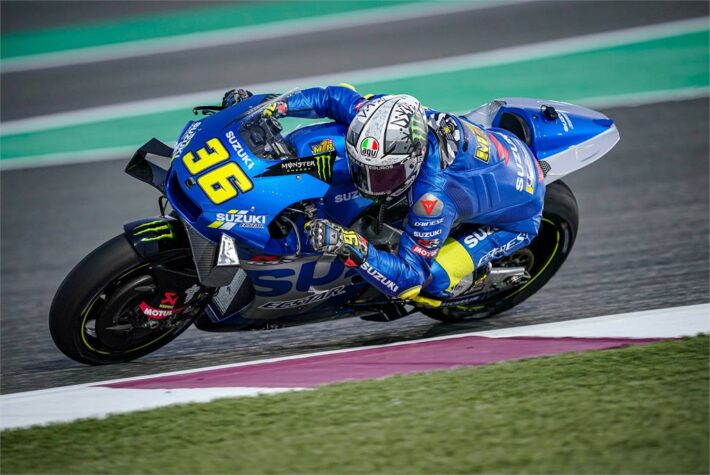 Qualifying was the Achilles heel of both riders last year, something there'll both be looking to remedy whilst the loss of team manager Davide Brivio to Formula 1 cannot be underestimated.
However, it looks more than likely both riders will again be title contenders and with Mir coming into his third season in the class, he's only going to get better so a successful defence of his title is more than a possibility.
Yamaha onslaught
It's been six years since Yamaha last won the MotoGP title, Jorge Lorenzo winning in 2015, and the manufacturer is desperate to reclaim the biggest prize in two-wheel sport.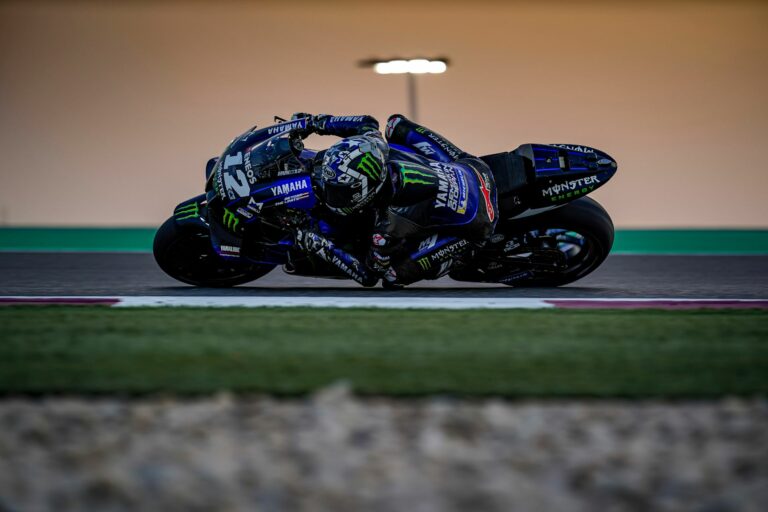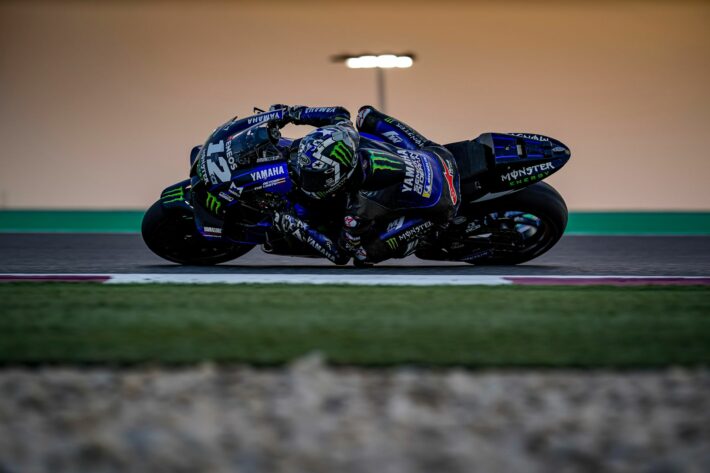 Upstaged by their Japanese rivals, Yamaha riders have won races but not really come close to the title and whilst their three main contenders – Maverick Vinales, Fabio Quartararo and Franco Morbidelli – still have plenty of time ahead of them, they need to maintain a consistent threat and not be quick one weekend and at the end of the top ten the next.
That was an accurate description of Vinales and Quartararo in 2020, the latter winning the opening two races before ending the year down in eighth overall. Like Mir, he'll be starting his third year in MotoGP, his first with the factory team, but for Vinales, it's his seventh and it really is a case of now or never for the Spaniard. The duo are clearly confidence riders but to win titles you need to dig out the results when times are tough.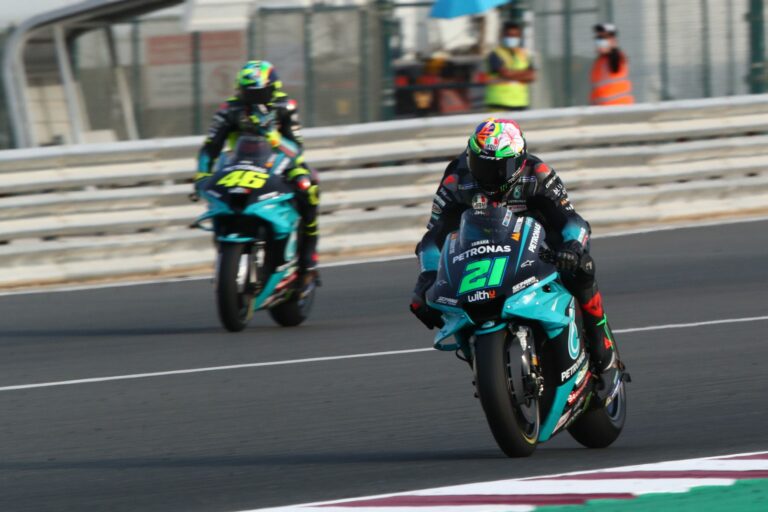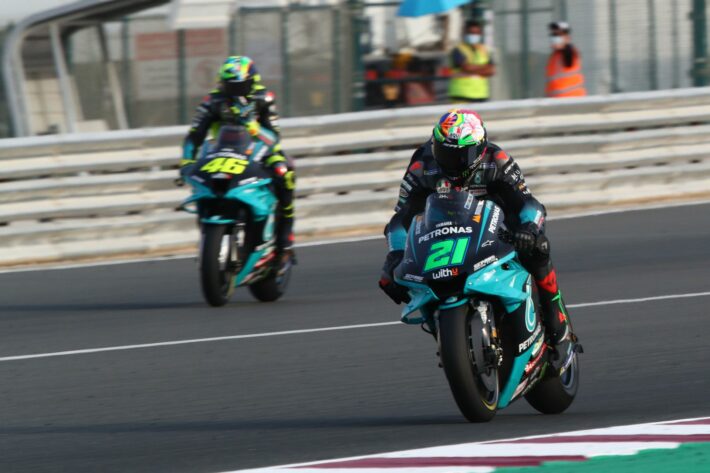 Morbidelli was the best Yamaha rider last year and with no significant changes for the Italian this time around – same bike, same crew chief – he has to start as one of the favourites. He now has the belief he can do it and with the 2019 chassis seemingly still better than recent models, he'll be on his favoured set-up for the year ahead.
Miller time
With long term incumbent Andrea Dovizioso stepping away from the sport, for the time being at least, Ducati's hopes of adding to their solitary title – won in 2007 with Casey Stoner – rest on the shoulders of Jack Miller.
The Australian has been promoted to the factory team after a series of strong performances in the Pramac squad but early indications are that it's been a seamless transition. Now 26, Miller has matured, both on and off the track, in recent years and is now ready to challenge.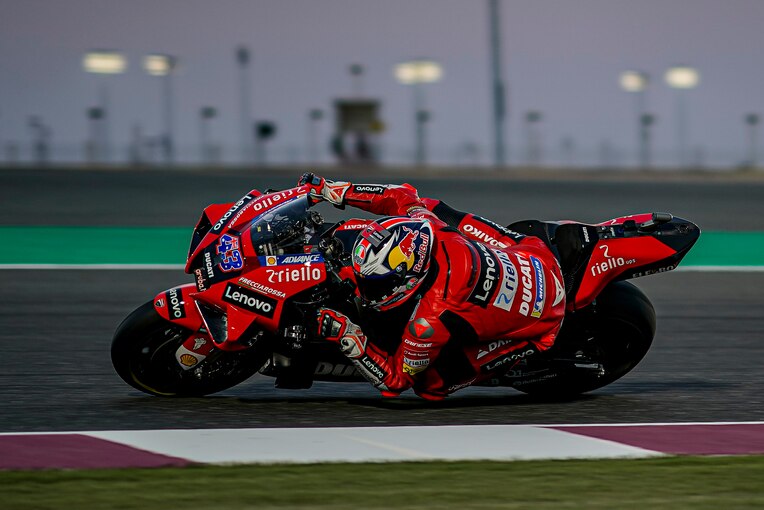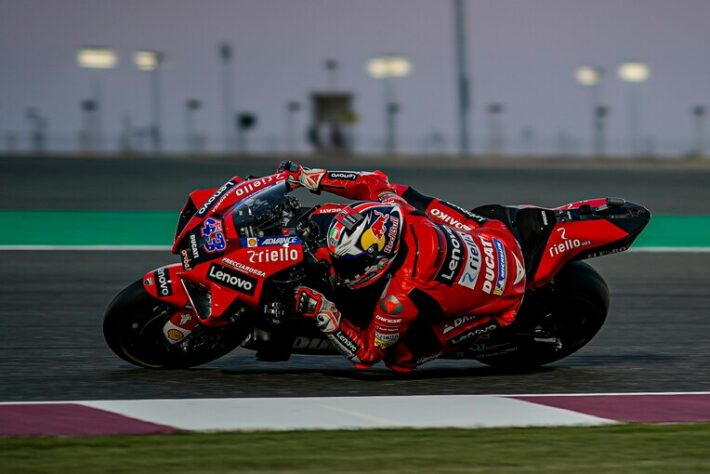 The fact remains though that he still only has one MotoGP win to his name and that needs to change, and quickly, if he's to deliver what Ducati hired him for. But he was fastest in testing and there's no reason why the dream can't become a reality.
It's a big year too for team-mate Francesco Bagnaia who is a little fortunate to find himself in the factory team after finishing in a lacklustre 16th overall in 2020. An Italian rider in an Italian team comes with considerable pressure but Bagnaia is a former Moto2 World Champion and someone who Ducai have a lot of faith in. 2021 is the year when he needs to step up to the plate.
Vale, Vale, Vale
No season in World Championship motorcycle racing will be complete without Valentino Rossi with 2021 seeing the Italian start, amazingly, his 26th consecutive year on the world stage.
It's his 22nd year in the premier MotoGP class but there's been considerable change this year as he moves to the satellite Petronas SRT Yamaha squad. Unlike previous years, he won't be an official factory rider whilst he'll also have to adapt to a new crew chief and set of mechanics with many of his trusty sidekicks not transferring over with him.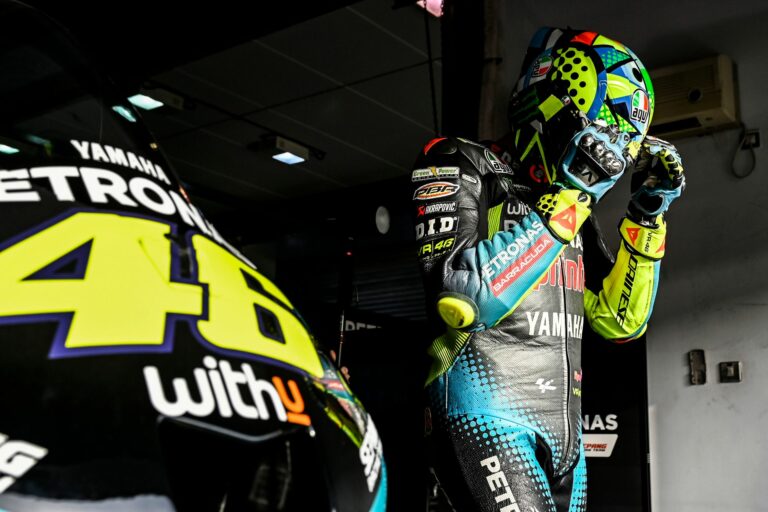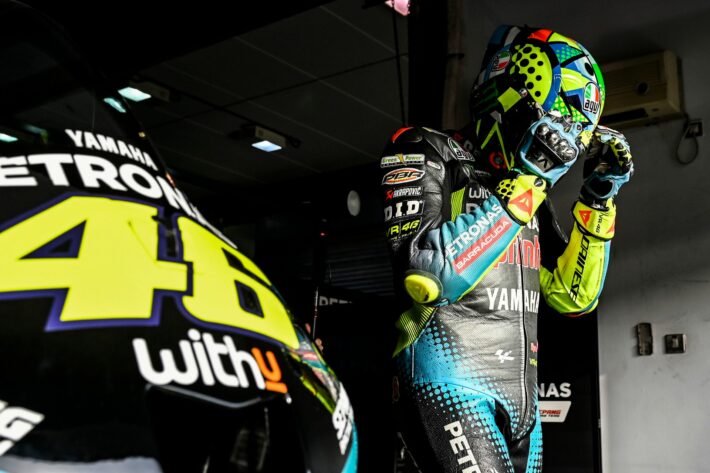 He'll still have a full-factory Yamaha at his disposal, identical to that of Vinales and Quartararo, but chances of an eighth MotoGP crown are slim. The now 42-year old is performing miracles to still be at the level he's at and will still be challenging for wins and podiums but doing that over a full, 21-round season is a big ask.
Are KTM struggling?
KTM were one of the revelations of MotoGP in 2020 taking three wins, their first in the class, and eight podiums in total as Miguel Oliveira and Brad Binder both stood on the top step of the rostrum after dominant wins in Portual and the Czech Republic respectively.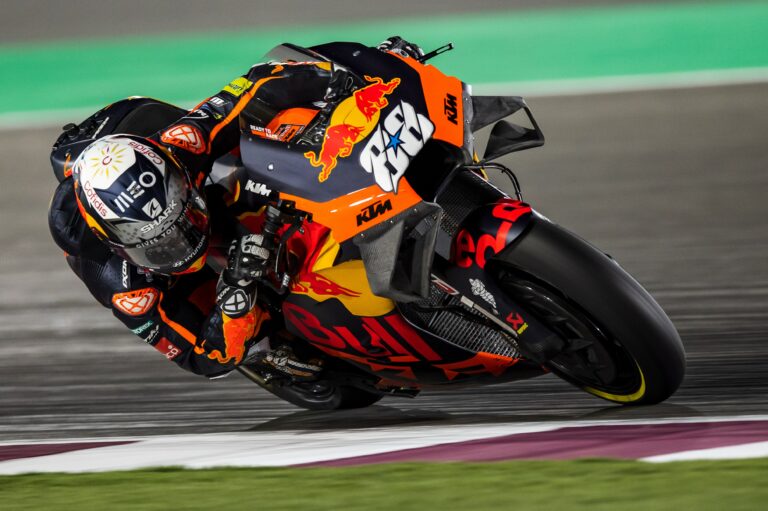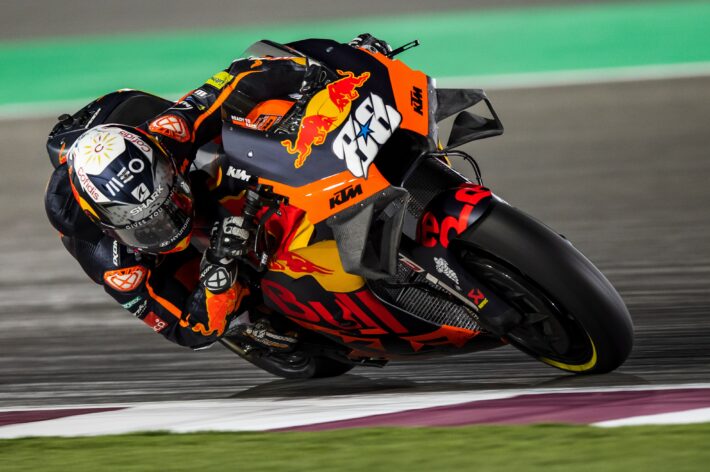 Mainstay of the team since 2017 Pol Espargaro has moved into the Repsol Honda team with Oliveira deservedly promoted from the Tech 3 team to the official factory Red Bull squad alongside Binder. But all of the KTM riders were way down the timesheets in Qatar with Oliveira the quickest in 16th, some 1.3s off Miller's quickest time.
Of course, testing is exactly that and every team will have had different agendas and plans to work to whilst the Losail circuit is also unique given the sometimes dusty track conditions and the floodlights that everyone races under. The race this week will give a more accurate indicator of where they are compared to their rivals although we may have to wait until we get back to the European tracks before we see their true form.
Brit watch
For the first time since 2010, there'll be no British representation in MotoGP with Cal Crutchlow now in a test role for Yamaha although it is hoped he will have a number of wildcard rides.
That means all attention will be on Sam Lowes and Jake Dixon in Moto 2 and John McPhee in Moto3. Lowes continues with Marc VDS with Dixon and McPhee doing likewise at Petronas Sprinta Racing and all three must fancy their chances, especially Lowes who only narrowly missed out on the Moto2 title last year.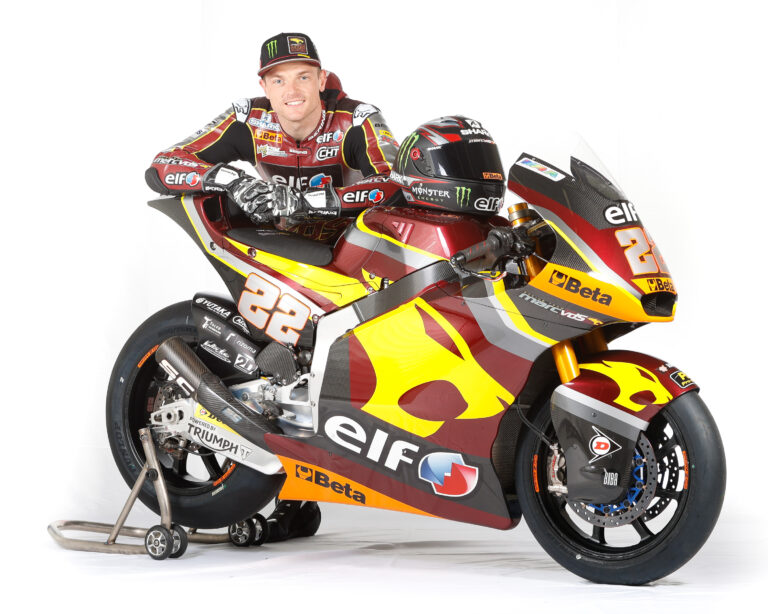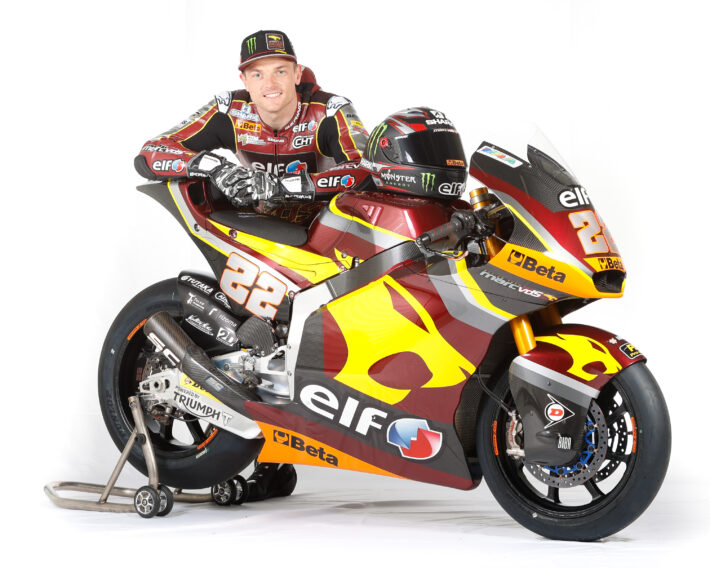 Dixon has had a nightmare off-season recovering from a broken wrist, which at one stage was jeopardising his career, but he was immediately quick in testing and after strong results in the second half of 2020, is now ready to deliver on a regular basis.
McPhee, meanwhile, will again be a regular front runner in Moto3 and will be looking for one last title push before the inevitable move to Moto2 takes place.