The curtain came down on a remarkable and thrilling MotoGP season on Sunday with the spectacular Portimao circuit being a fitting host to the finale in a year which delivered in spades.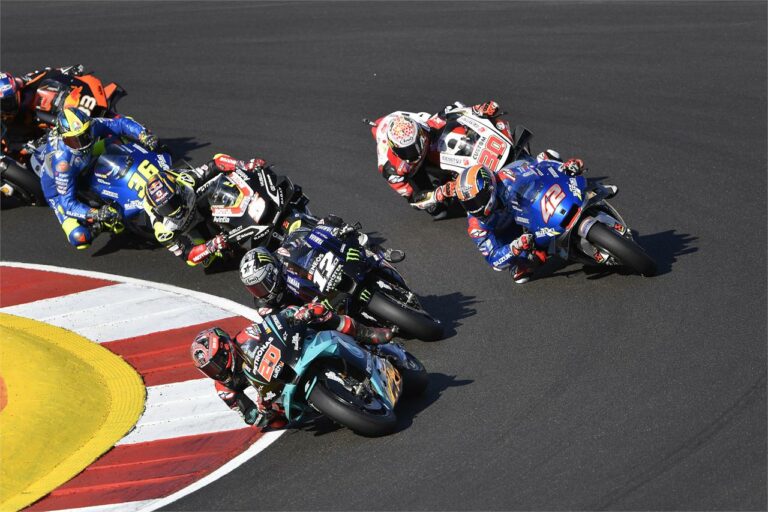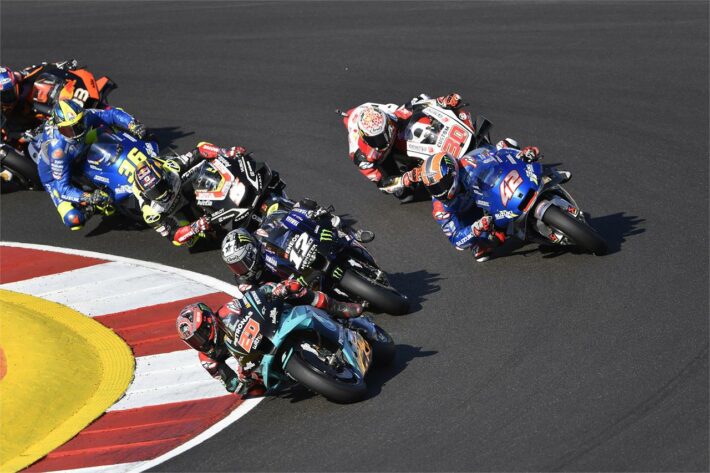 The condensed season saw nine different winners in the 14 races, a new world champion crowned, a new manufacturer win not once but three times, and the winners' final tally of points being less than 50% of the maximum available which further highlights the competitiveness of the racing and how fortunes fluctuated throughout the year. It's a season we won't forget.
Deserved champion
One race win may have been the least scored by any rider in the 71-year history of the 500cc/MotoGP world championship but that mattered little as Joan Mir deservedly clinched the title at the penultimate round at Valencia.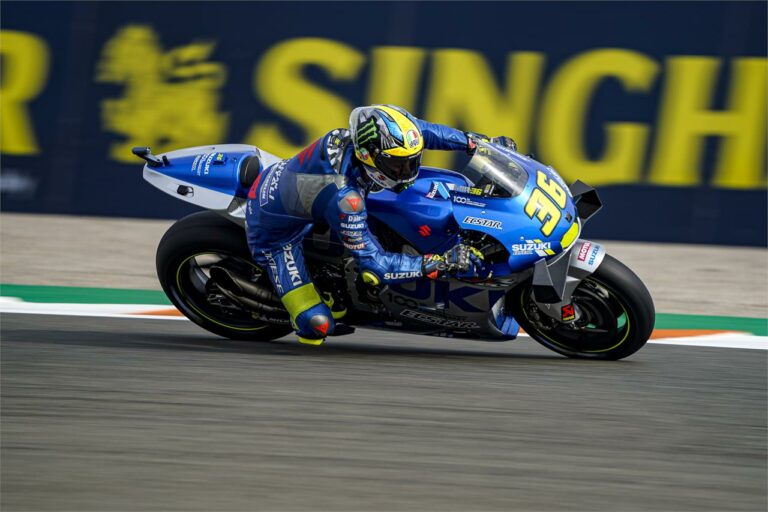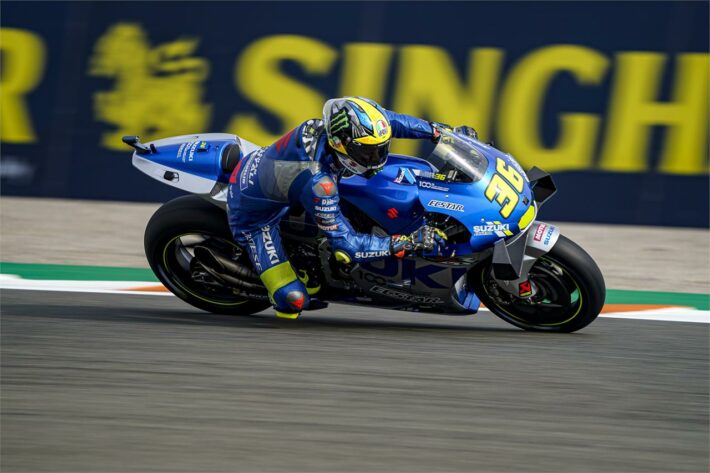 The Suzuki rider took the crown with a nervy seventh place finish but despite of that relatively low finish and a DNF at Portimao, he still ended the year with more podium finishes than anyone else, seven, and with a 13-point buffer over second placed rider Franco Morbidelli.
As soon as six-time Champion Marc Marquez crashed out of the opening round at Jerez back in July, the Championship was thrown wide open and was up for grabs. But whilst many tried, they ultimately fell short and despite only taking 11 points from the first three races, Mir went on to string together a sequence of results no one else could.
Seven podium finishes was two more than any other rider and his consistency was also better than anyone else in the field. A bad day for Mir was a fourth or a fifth whilst a bad day for his rivals was a finish outside the top ten.
It was only the Spaniard's second year in MotoGP but he took full advantage of the opportunities that presented themselves, when others didn't, and fully utilised the strong points of the Suzuki, namely its suitability to the Michelin tyres and superior handling.
He also made the fewest mistakes and dealt with both the pressure and the strange circumstances of the season like a seasoned professional. Once the first three races were out the way, he never put a foot wrong and that's why he deserved to be crowned champion.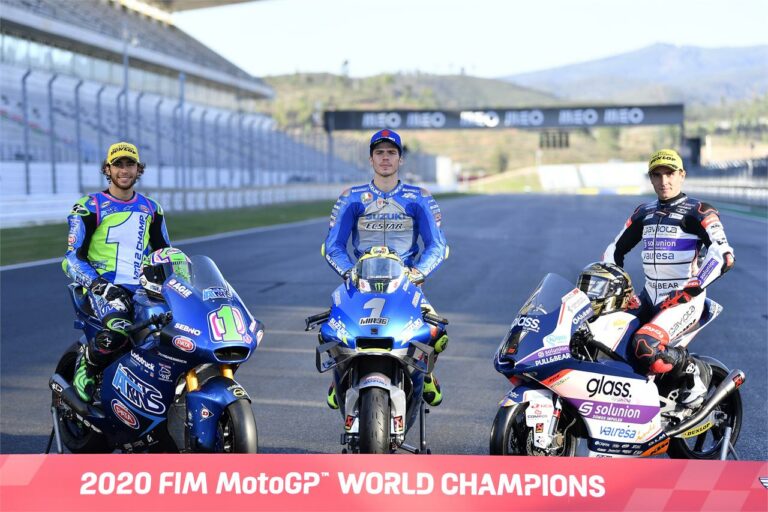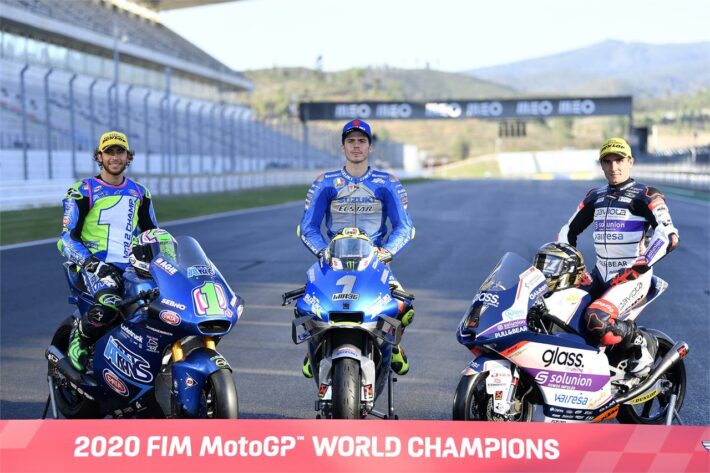 And with Alex Rins in third overall, it was Suzuki's best season in the premier class since Marco Lucchinelli and Randy Mamola finished first and second in the 1981 500cc World Championship.
Yamaha flounder
With Marquez' absence, most people would have had Yamaha's Fabio Quartararo and Maverick Vinales down as prime title contenders and be disputing the race wins week in week out. But as the season wore on, their hopes evaporated with some dismal performances and results in the closing rounds.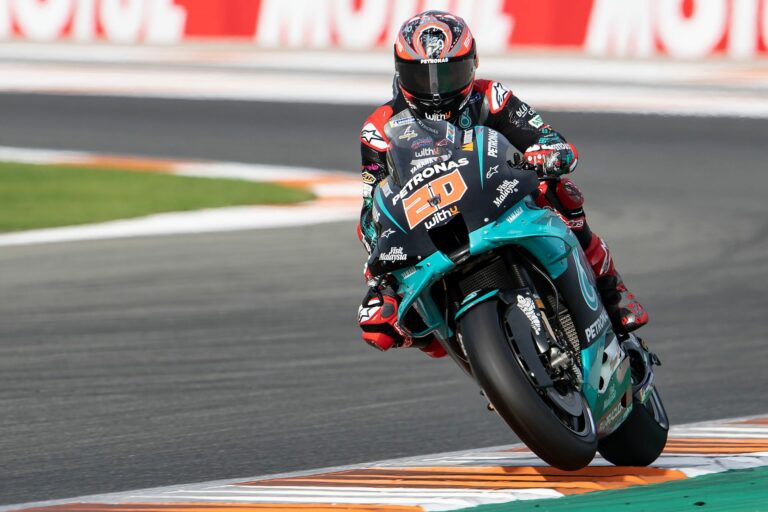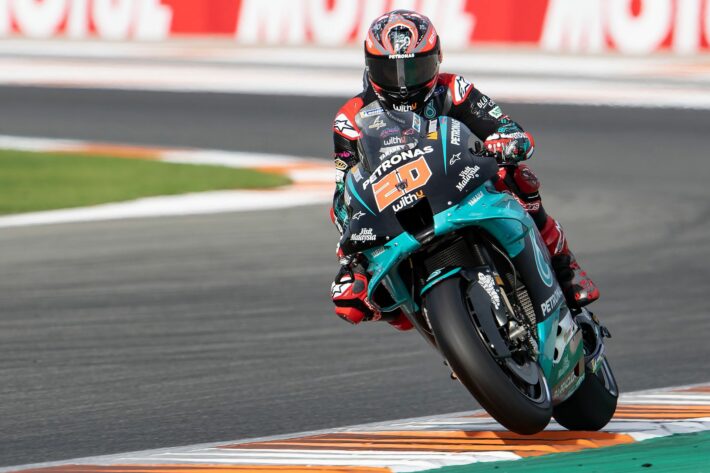 Having dominated the opening two rounds at Jerez on his Petronas Yamaha, it's hard to believe that Quartararo would end the year in eighth overall but that's exactly where he finished with some woeful performances in the final six rounds.
Indeed, after taking his third win of the year at the eighth round of the season at Catalunya, he never finished higher than eighth in the remaining six rounds and only scored a barely believable 19 points from the 150 that were available.
He was a shadow of the man that won those three races with Vinales only faring slightly better in sixth overall. At Portimao, he again did what has been an all too regular disappearing act in the opening laps and dropped from fifth to 14th, eventually finishing in 11th.
At one stage the three factory 2020 Yamahas of Vinales, Quartararo and Valentino Rossi occupied 13th to 15th at Portimao with their embarrassment compounded by the fact that Franco Morbidelli was running in second on the 2019 model and with an engine that had done almost three times the mileage it was supposed to.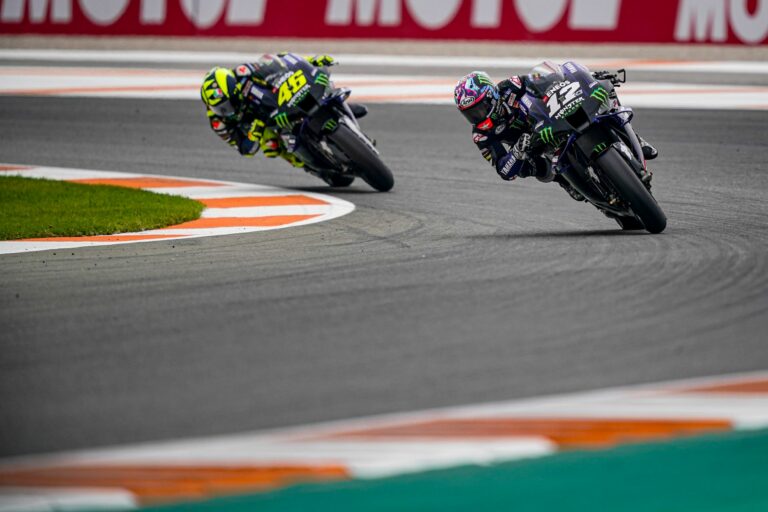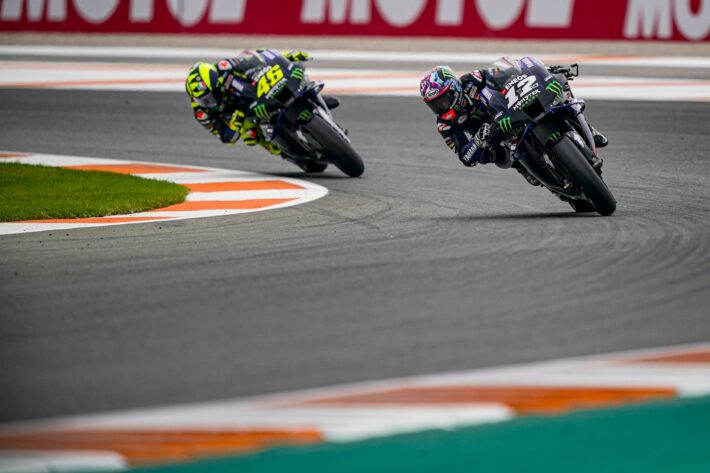 Yamaha had a great chance to reclaim the title they last won in 2015 but they fell a long way short and some serious work, with both the engine and rear grip, is required between now and the opening round next season to get them back to the top with test rider Cal Crutchlow expected to play a major role.
Work to do
2020 was also a relatively disappointing season for Ducati with just two race wins taken during the course of the year but whilst they ended the year as winners of the Constructors championship, for the first time since 2007, there'll know they've also got plenty of work to do over the winter.
A large chunk of their constructor's points came from Jack Miller who scored five podiums with two of those, and two of his finest MotoGP races, coming in the final two rounds.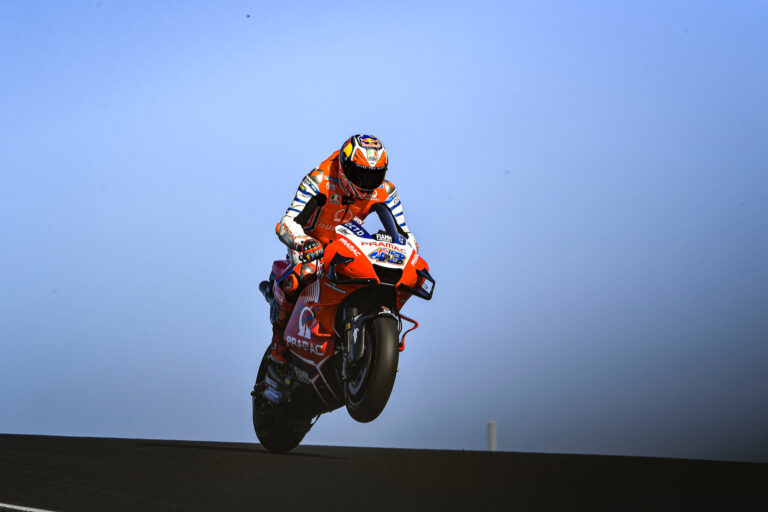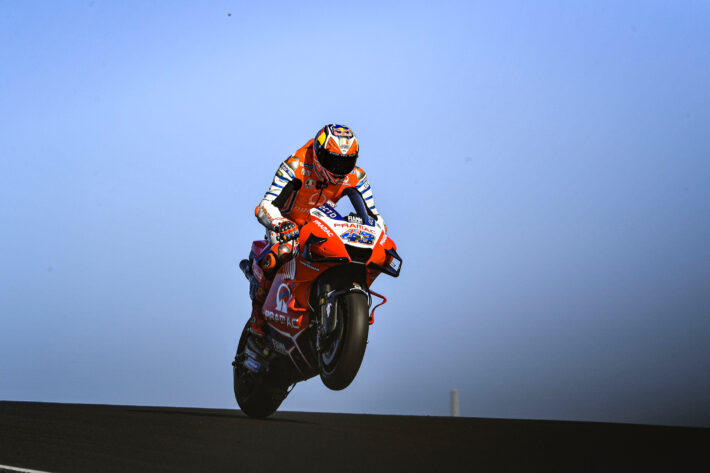 His second place in Portimao saw him exact revenge on Morbidelli after the Italian got the better of him at the previous round whilst the top three of Oliveira, Miller and Morbidelli meant it was the first time the podium was occupied by three riders from independent teams since Qatar in 2004.
Miller has matured considerably in recent times and deserves his opportunity with the factory team in 2021 but a lot will be expected of him when he'll be the number one rider and the rider whose shoulders the hopes for the 2021 World Championship will sit.
Pramac Racing team-mate Francesco Bagnaia will make the move with him but can consider himself to be fortunate to be doing so having only finished in 16th overall this year.
That means Miller, and Frenchman Johann Zarco, who replaces him at Pramac, will also be expected to lead the development of the Ducati and get it back to winning ways more often in 2021 as the three remaining riders – newly crowned Moto 2 Champion Enea Bastianini, Luca Marini and Jorge Martin – will all be MotoGP rookies.
Local hero
When Miguel Oliveira won the Styrian GP back in August, there was an element of fortune when he benefited from Pol Espargaro and Miller running wide at the penultimate corner. He seized the opportunity and took a superb win.
But there was no fortune about his victory at his home GP and it was as dominant a performance as you're likely to see. The 25-year old took a brilliant pole position to increase the chances of a home win and in the race no one saw which way he went as he led from start to finish.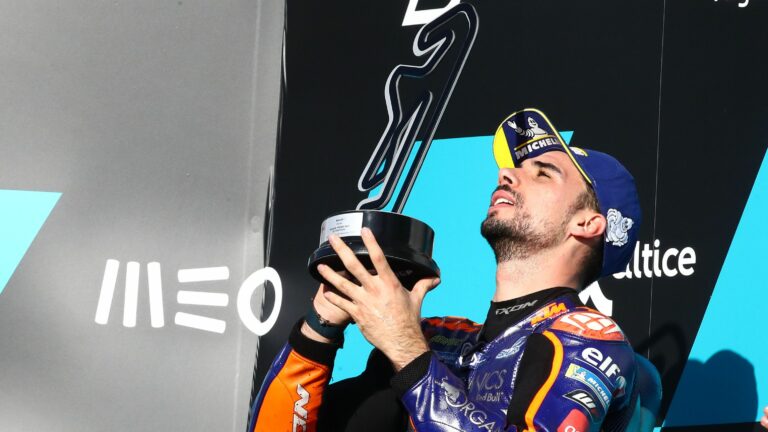 Within a few laps, he'd opened up a two-second lead and with the fastest lap of the race, his domination of the weekend was complete as he gave the Tech 3 KTM team their second ever MotoGP victory. The only downside was that there were no fans trackside to witness his success but you can guarantee they were screaming themselves hoarse whilst watching on TV!
A qualified dentist, Oliveira became the first ever Portuguese Grand Prix winner in 2015 and has previously been runner-up in both the Moto 3 (2015) and Moto 2 (2018) World Championships when riding for Red Bull KTM and whilst his first two seasons in MotoGP saw him placed in the satellite Tech 3 team, he's thrived in the environment.
Having only taken one MotoGP podium prior to 2020, KTM have more than proved they're now a match for anything else on the grid – taking three wins and eight podiums this year – and Oliveira is now well placed to be a title contender in 2021 when he'll move to the official Red Bull Factory team.
Bowing out
As well as bringing the curtain down to the 2020 season, Portimao also brought to an end – for now – the MotoGP careers of Andrea Dovizioso and Cal Crutchlow.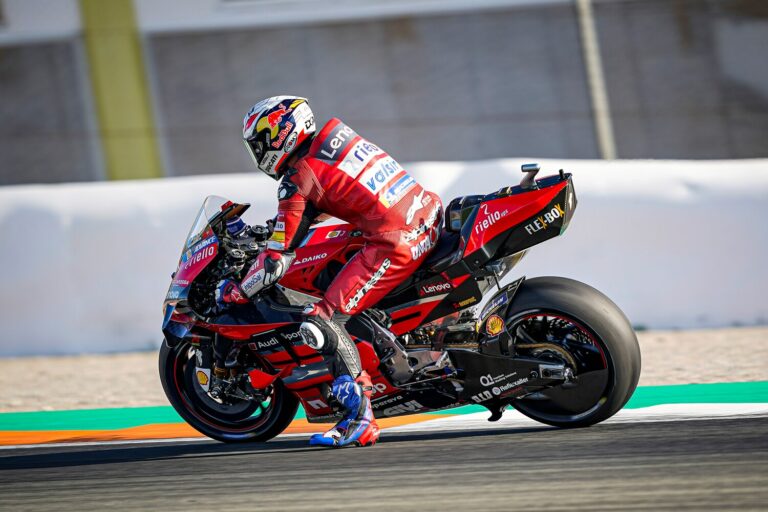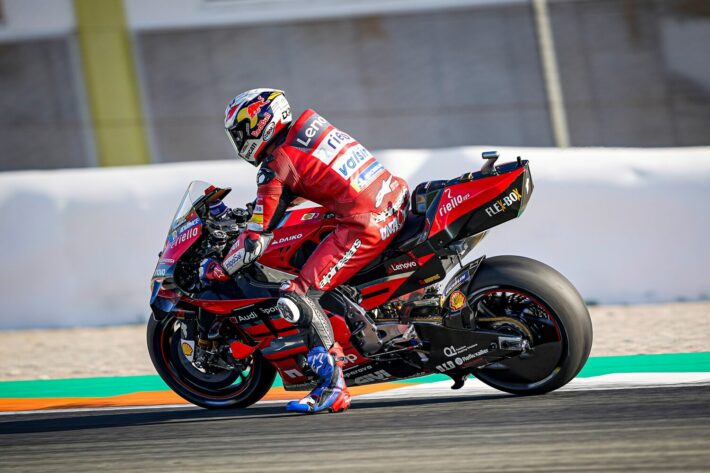 Three times a runner in the championship, from 2017-2019, behind Marquez, Dovizioso was most people's favourite for this year's title after the Spaniard was ruled out for the season. But the Italian wasn't able to mount a serious title challenge as his relationship with Ducati turned sour.
Aside from his victory in Austria, the day after Ducati announced they wouldn't be re-signing him for 2021, Dovi, like Vinales and Quartararo, became a relative also-ran and instead of battling for wins and podiums, he spent much of the season at the bottom end of the top ten, eventually ending the year in fourth overall with only two podiums to his name.
The 34-year old Italian has been unlucky not to claim a MotoGP crown and has decided to take a year's sabbatical rather than retire but with the factories now tending to prefer youth over experience, one has to wonder if we'll see him back on the MotoGP grid.
Meanwhile, when Honda announced the LCR team would comprise current teamster Taka Nakagami and Alex Marquez in 2021, Crutchlow – five months older than Dovizioso – also found himself with little options for the year ahead. Aprilia was the only seat available but the Brit has decided that's not a path he wants to go down.
Instead, he's moved back to Yamaha, who he made his MotoGP debut with in 2011 and rode with for three years, but this time as their full-time tester rather.
The first Brit to win a premier class Grand Prix since Barry Sheene, Crutchlow ended the UK's 35-year wait for success in 2016 and can look back on his ten-year stay in the series with pride.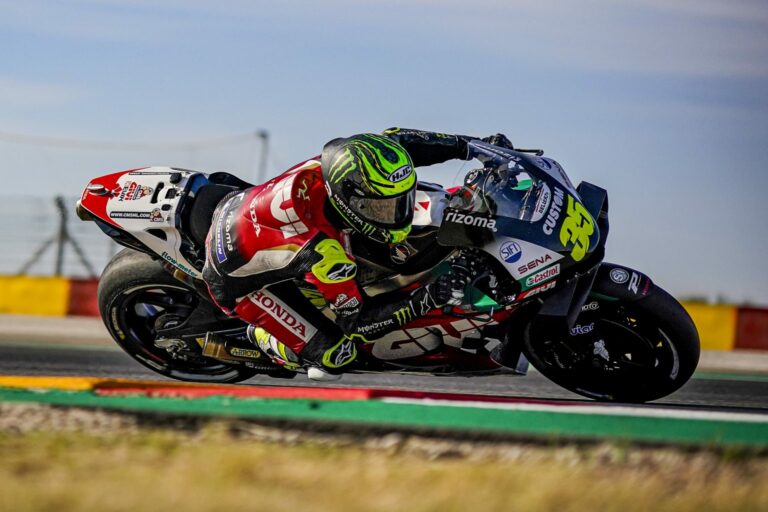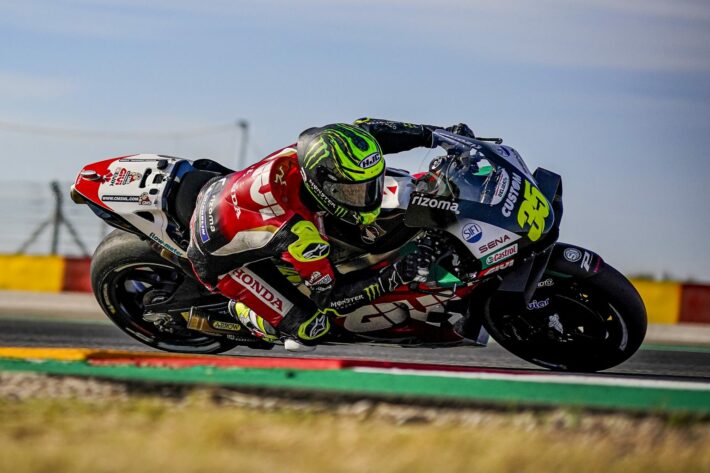 Yes, he crashed out of a number of races when he looked set for podium finishes, at least, but he delivered more in his GP career than any other Brit since Sheene.
That's some accolade to have and no-one can deny that he gave 100% from start to finish, his grit and determination to be out on track despite nasty injuries plain for all to see. There's still a chance he'll contest occasional races as a wild-card but let's just hope we don't have to wait another 35 years before we hear the British national anthem in MotoGP.
Having started watching motorcycle races all over the world form childhood, Phil Wain has been a freelance motorcycle journalist for 15 years and is features writer for a number of publications including BikeSport News and Classic Racer, having also been a regular contributor to MCN and MCN Sport. He is PR officer for a number of teams and riders at both the British Superbike Championship and International road races, including Smiths Racing, Quattro Plant Kawasaki, RAF Regular & Reserve Kawasaki, Dafabet Devitt Racing, John McGuinness, Lee Johnston and KMR Kawasaki. He is also heavily involved with the Isle of Man TT Races, writing official press releases and race reports as well as providing ITV4 with statistical information.