…Well, on the book shelves at least.
Whilst the world of print may not be as popular as it once was, the motorcycling world has seen some extremely interesting books published in the past twelve months with the first half of 2017 set to see even more. Indeed, three titles, all due for publication in May, have certainly caught our eye.
McGuinness and Dunlop go head-to-head – on the bookshelves:
Rider autobiographies tend be one of two things – either captivating reads, where the reader literally can't put the book down and is gripped from start to finish or relatively mundane accounts of race meeting to race meeting. Two autobiographies in 2017 should most definitely fall into the former category – John McGuinness and Michael Dunlop.
McGuinness has had the opportunity to pen his life story on more than one occasion but only now has he felt the time is right to recount the highs and lows of a remarkable career that's spanned close to three decades.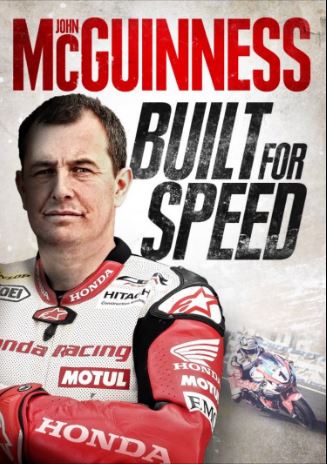 The Morecambe rider has, arguably, experienced more than any other rider with countless amazing triumphs offset by, sadly more than once, some heart-breaking tragedies. The 44-year old is always frank, honest and humerous whenever he's interviewed, either for magazines or TV, so his book should have the audience hooked from the very first page.
If McGuinness is one rider who tells it like it is, then the same applies to Dunlop, perhaps even more so. Blunt, gruff and sometimes aggressive (and that's just off the track!), it's perhaps a little early for the Michael Dunlop story to be told but his life and career has incorporated so much already that there's plenty to be told.
Not only has he achieved more at his age than any other rider, he's also had to live in the spotlight and under intense scrutiny due to his illustrious father and uncle, Robert and Joey. How he competed at the North West 200 in 2008, less than 24 hours after his father lost his life, is something that we can only ponder at this stage.
However, it's the meeting that was the defining moment of his career and made the Michael Dunlop who we know today. Reading his account of growing up as a Dunlop, dealing with the loss of his dad, and then going on to break record after record should help ensure he has a best-selling book on his list of achievements too.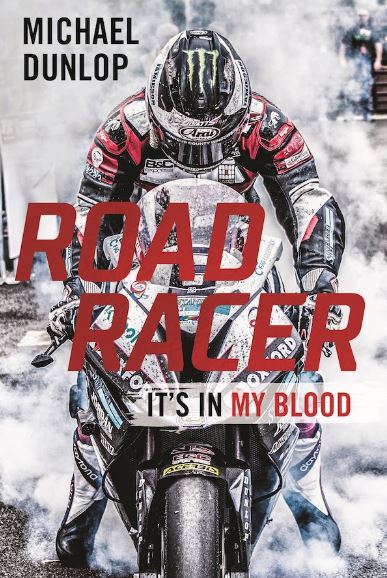 Remembering Barry:
Barry Sheene is arguably the greatest British motorcycle racing rider of all time. A chancer, lovable rogue and the leading sports star of his era, adored by the public and press alike, he won two world motorcycle championships in 1976 and 1977.
For the first time, Barry's family have agreed to open up their personal archive to give an unprecedented insight into the two time 500cc world champion. Through more than 120 previously unpublished personal photographs, Times journalist and award-winning author Rick Broadbent and Phil Wain tell the story of a remarkable sports star.
Published to mark the 40th anniversary of his second world championship win, this book, titled 'The Official Photographic Celebration of the Legendary Motorcycle Champion', is a unique pictorial account of Barry's life and an intensely personal look at a racer, legend, husband and father.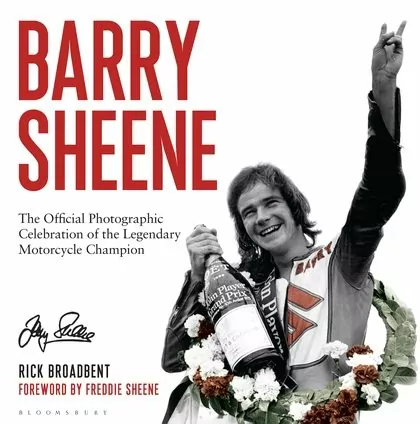 The miracle man:
Already on sale, the title of Ian Hutchinson's autobiography – Miracle Man – is incredibly apt given what he's achieved after his trials and tribulations and whilst it's certainly a solid read, one couldn't help but feel so much more could have been included. At times it's hard to know who's writing the book and the structure is lacking.
Sadly, it's littered with errors (Moto GP rider 'Colin' Crutchlow is referenced) and spelling mistakes, that any knowledgeable fan will be able to spot, and it seems that its publication has been rushed. It lacks the depth, content and flow it should have and if a little bit more time, care and attention had gone into the process, it could have been so much better.
Gary Hocking – the forgotten Champion:
The final book we've looked at is the biography of the late Gary Hocking, a captivating story about the 1961 350cc and 500cc Rhodesian World Champion. Hocking raced against the likes of John Surtees, Mike Hailwood and Phil Read and although his Grand Prix career only lasted from 1958 until 1962, in that time he won 19 Grand Prix races and from 38 starts, he was on the podium a staggering 33 times.
He stunned the racing world when he retired mid-way through the 1962 season but, tragically, just as it looked like he'd achieve great things on four wheels too, he lost his life in practice for the South African Grand Prix.
Mainly because of his short career, Hocking is a name that remains largely forgotten but this book is a fascinating insight into his life and career with the author, Roger Hughes, clearly having conducted some painstaking research.  It moves along at a good pace and once you pick it up, it's hard to put down so it's well worth taking a look at.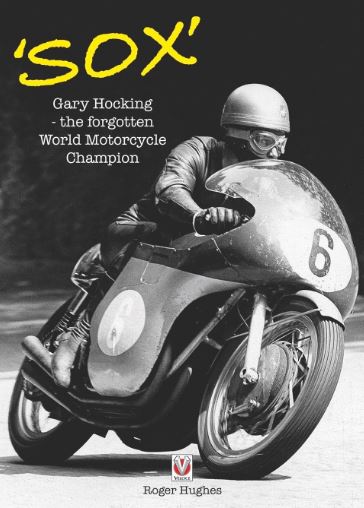 Having started watching motorcycle races all over the world form childhood, Phil Wain has been a freelance motorcycle journalist for 15 years and is features writer for a number of publications including BikeSport News and Classic Racer, having also been a regular contributor to MCN and MCN Sport. He is PR officer for a number of teams and riders at both the British Superbike Championship and International road races, including Smiths Triumph, Quattro Plant Kawasaki, John McGuinness, Ryan Farquhar and Keith Amor. He is also heavily involved with the Isle of Man TT Races, writing official press releases and race reports as well as providing ITV4 with statistical information.