Top 10 Must Read Books for Bikers
Love books and biking? Well why not check out what books have made our must read list for this year! We've got everything from road racing autobiographies to picture books and much more…
We'll start off with the biggest releases for 2020!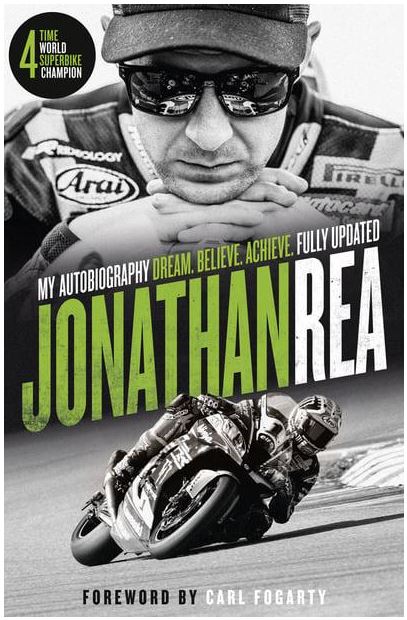 Dream. Achieve. Believe. My Autobiography by Jonathan Rea
Big fan of World Superbikes? Want to know what it takes to be a six-time championship winner? Rea's latest autobiography is the book for you. Walk through the history of Rea's childhood on what influences that made him into the iconic racer he is today. Spending his childhood running round the paddocks watching his father win TT races, it's no surprise a young Jonathan Rea turned out to be what he is today.
In his own words, Rea gives a real insight into his live and livelihood.
Out now.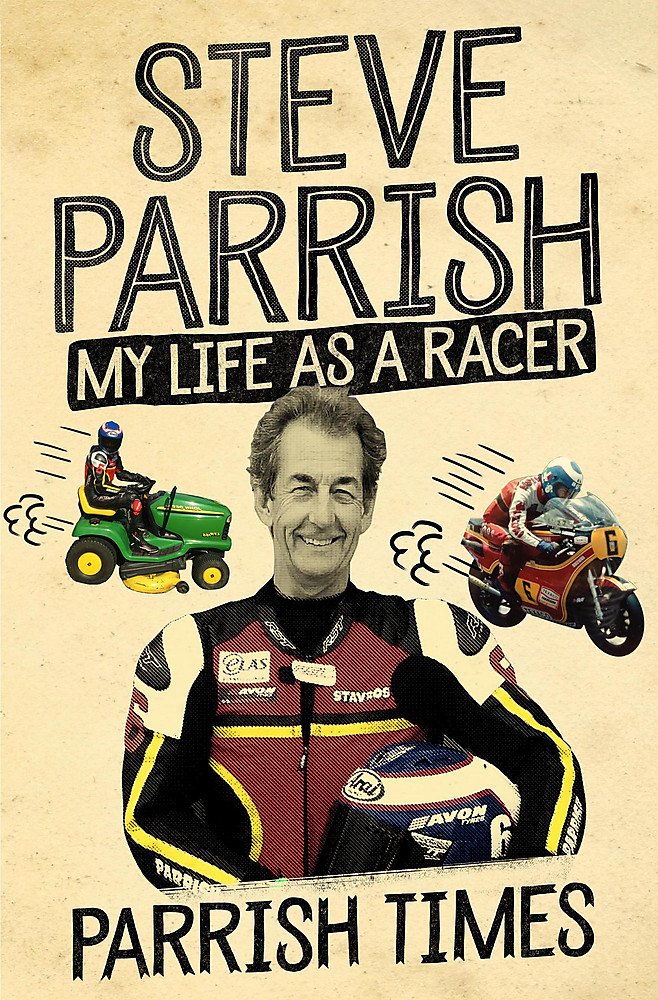 Parrish Times: My Life as a Racer by Steve Parrish
Steve Parrish is one of the biggest household names in the motorcycling world for his TV presenting, motorcycle racing and champion motorcycling – Parrish is an all-round great guy. Known for being the joker of the paddock, you'll find yourself laughing yourself through this number.
Covering four decades of Parrish's iconic career, we get a glimpse of life racing against teammate Barry Sheene back in the 1970s to successfully managing a Yamaha Factory Team to win three British Superbike Championship titles. Let's not forget multiple TV presenting commentating gigs for BBC, ITV and Sky. Oh, and for becoming a famous truck racer too!
Is there anything this man hasn't done?!
Order your copy of Parrish's latest book now…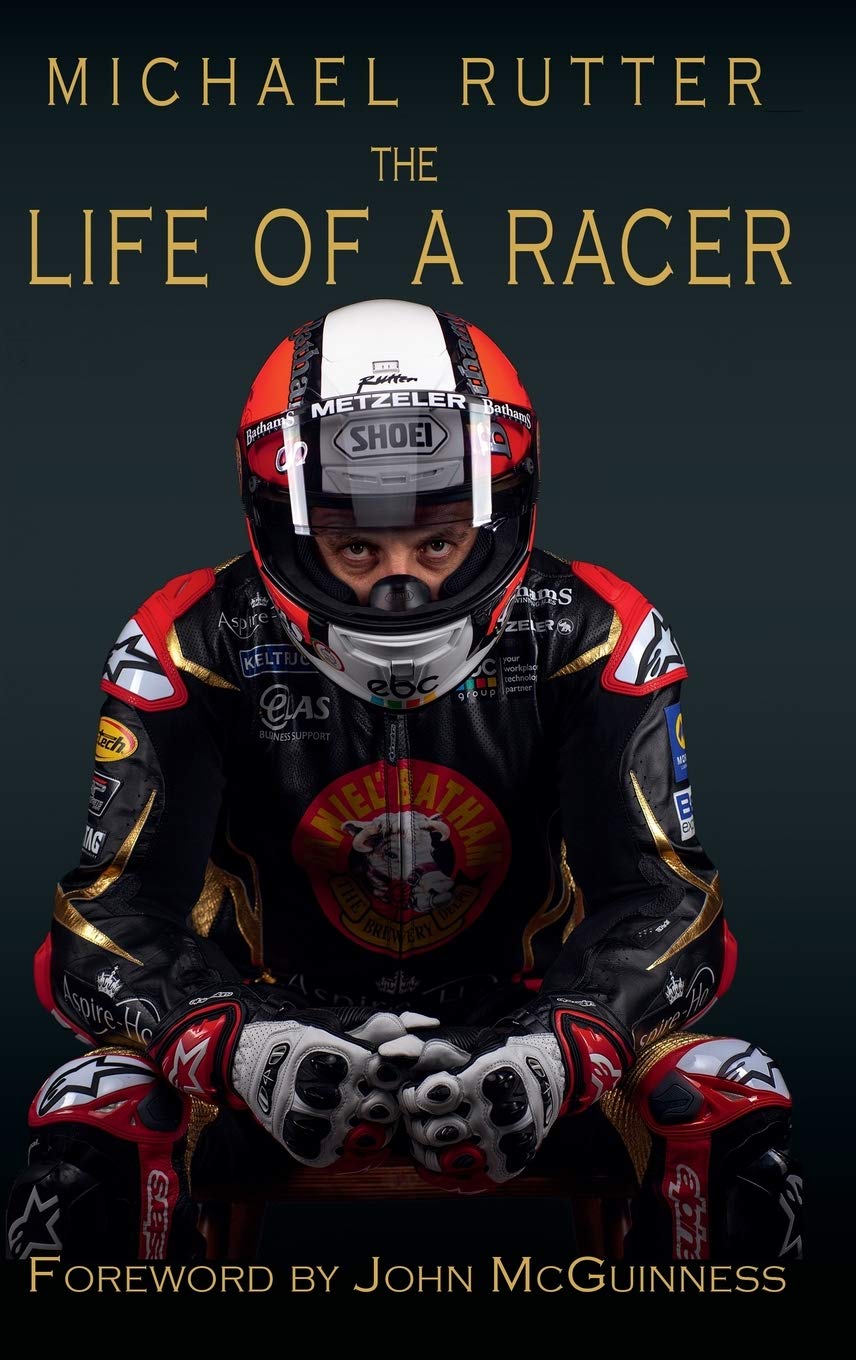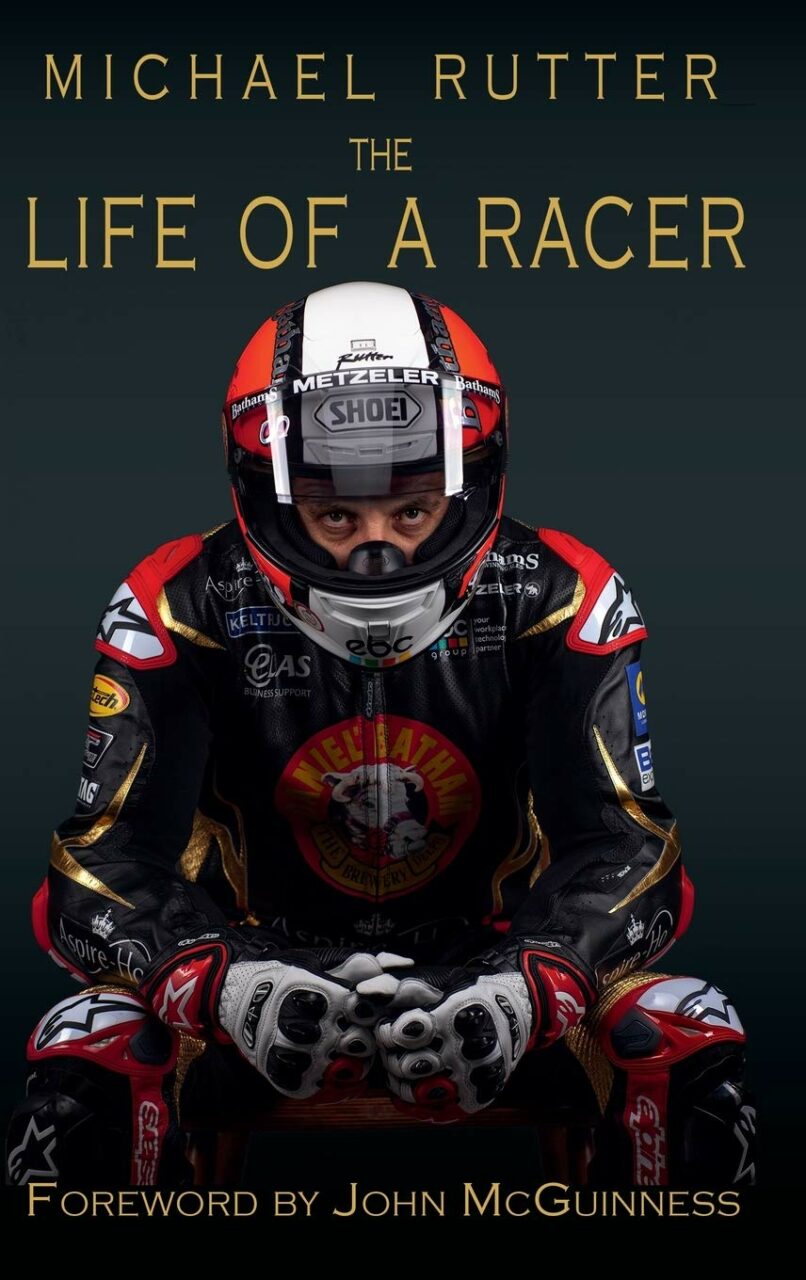 Michael Rutter: The Life of a Racer by Michael Rutter
One of the biggest names in road racing right now, Michael Rutter released his book in early 2020 telling his story of what it's like to be a road racer.
Taking to the roads back in 1992, just a mere 20-years-old Rutter took off in the footsteps of his father, Tony Rutter. When you spend your life growing up in the paddocks, watching the success of your Father's racing career unfold in front of your infant eyes, it's no shock that Michael Rutter was hooked straight away.
Now with nearly thirty years of competitive racing under his belt, Rutter looks back at the highs and lows of road racing and everything else in between. Rutter has raced in all the major international road races including multiple Isle of Man TT wins, as well as numerous MotoGP, BSB and WSBK starts too.
It's safe to say that Rutter has seen it all.
Order your copy today!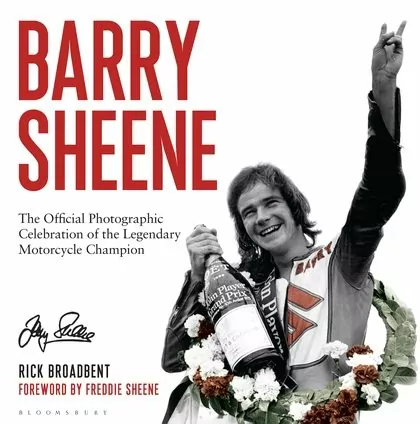 Barry Sheene: The Official Photographic Celebration of the Legendary Motorcycle Champion

Released in 2017, to mark the 40th anniversary of his second world championship, we are given a glimpse into the real life of Barry Sheene.  Often regarded as one of the greatest British motorcycle racers of all time, we celebrate the iconic life of world champion. Barry's family have opened up their personal archive to share never seen before pictures.
Written by award winning author, Rick Broadbent, he tells us the full account of the legend including looking back at some of the most horrific crashes of all time, his emigration to Australia and his life as a family man.
Step behind the closed doors of Barry Sheene's life now.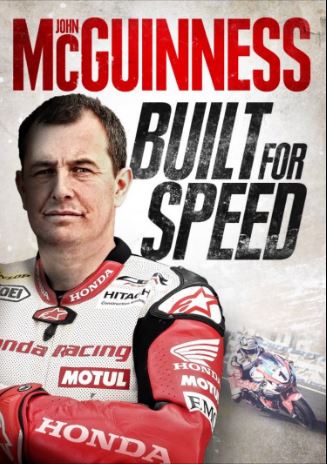 John McGuinness: Built for Speed 
After spending the last 20 years on the road racing circuit, John McGuinness tells all in his latest release, 'Built for Speed'. You can find out what's really happening underneath the helmet and how the Morecambe lad became to be one of the most iconic racers to date.
From riding his first bike at the age of three to dominating the roads of the Isle of Man TT at the age of 45. McGuinness has been regarded as one of the safest riders out there but always manages to appear on the podium?
Find out why McGuinness keeps heading back out there even though there's so many reasons to stop, and how his logic and mindset have lead him to be so victorious.
Out now!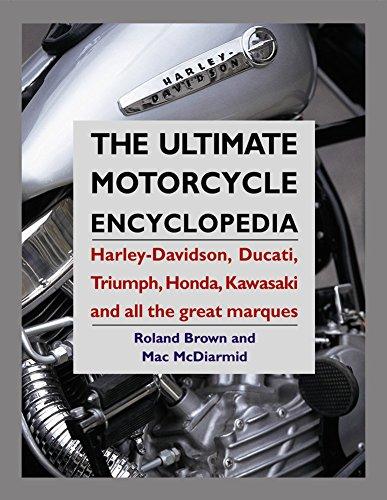 The Ultimate Motorcycle Encyclopedia by Roland Brown and Mac McDiarmind
Want to know everything you can about motorcycles? Well the Ultimate Motorcycle Encyclopedia is the book for you! Set for re-release this August, the full illustrated book covers all aspects of biking from the nuts and bolts to the shiny finishes.
The book starts in 1885 and charts the evolution of the the motorcycle up to the modern day super sportsbikes. You can find out all about your favourite manufacturers, and even those who no longer exist. There's a wealthy of knowledge sitting on the pages of this books, regardless of if you're a two wheel warrior or a new rider, there's so much to learn!
Order your copy now!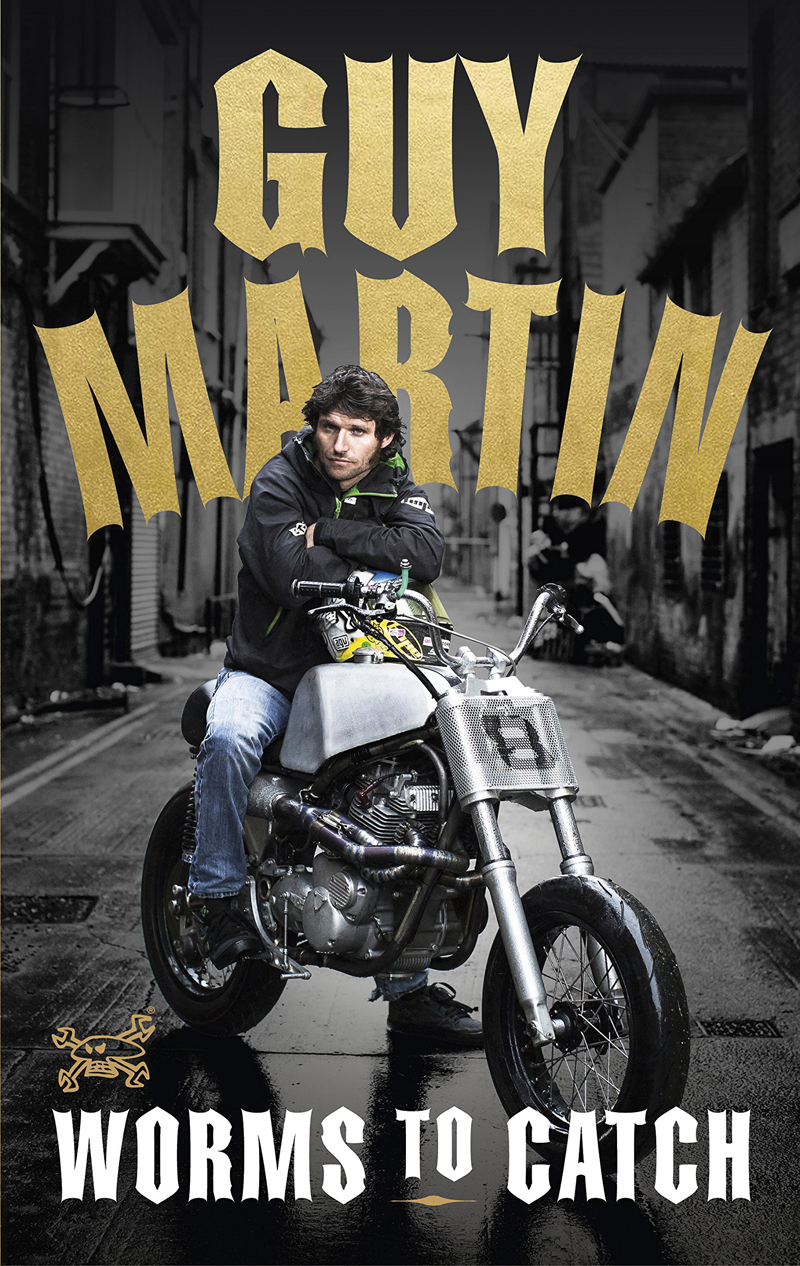 Guy Martin: Worms to Catch
Motorcycle racer come engineer come TV sensation, Guy Martin doesn't do things by halves! In his latest release, Martin tells the tales of his latest adventures including breaking the world record on the biggest Wall of Death, attempting to being the fastest person on two wheels and even travelling to Latvia to find out about his ancestry.
After a nasty crash at the Ulster Grand Prix in 2015, Guy hasn't let a broken spine and pinned hand slow him down at all.  He made a miraculous appearance back to the road racing scene this year and he still doesn't know the definition of 'fear'. Read all about the great adventures of Britain's favourite daredevil.
This is the third book released by Guy Martin and we can assure you it's a must-read!
Grab yourself a cuppa brew and enjoy…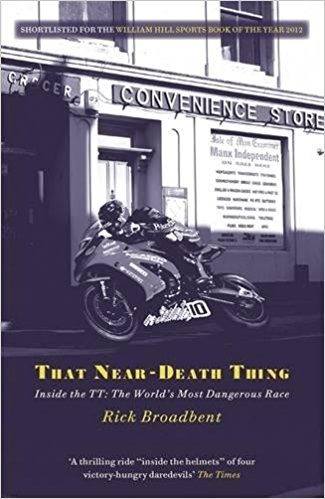 That Near Death Thing – Inside the Most Dangerous Race in the World by Rick Broadbent
See the TT circuit through the eyes of the racers themselves, Rick Broadbent interviews some of the most iconic road racers of all time so they can tell their tales of the TT. Released in 2013, Broadbent steps behind the eyes of four legendary racers; Guy Martin, Conor Cummins, John McGuinness and Michael Dunlop.
Each rider tells their own account of racing the world's most famous road racing circuit and how they take their own lives into their hands each time they ride. McGuinness has a lot to prove against the new upcoming racers, Martin faces his life in the limelight and Cummins takes the long journey back from that horrendous Mountain accident. Oh, and Dunlop has some big shoes to fill!
Regarded as 'one of the most compelling motorcycle books ever written' by the Classic Bike Guide and we know why.
Lift the lid on the dark side of road racing now…
Hutchy: Miracle Man
Find out all about Ian Hutchinson's 'Hutchy' road to recovery after the horrific incident at the British Superbikes in September 2010. The 16 time TT winner has left with such bad injuries it was believed he may never walk again, let alone ride. However, many operations and pure determination, Hutchy was back on bike by 2012 but unfortunately fractured his leg yet again during a motorcycle show the same year.
Multiple modifications to his race bikes, lots of physiotherapy and training and it wasn't long until Hutchy bagged his next win at the Macau GP 2013. Since then Hutch has gone from strength to strength proving he really is a miracle man.
Read all about Hutchy's road to recovery now…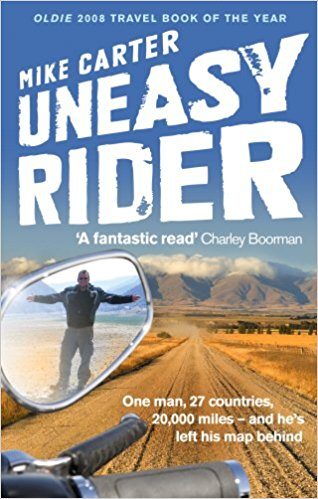 Uneasy Rider: Travels Through a Mid-Life Crisis by Mike Carter
Middle aged Mick Carter decides to embark on the journey of a lifetime as he decides to take on a six-month motorcycle trip around Europe. With a few hours of motorcycle training under his belt, Carter set off on his solo mission. There was no plan in place, it was all about following the open road ahead.
Two wheels took him round the Arctic Circle, over the Mediterranean coast and even to the Iraqi border of Turkey! Mick's journey is engaging, funny and thought provoking as he travels through unknown land, learns about new cultures whilst he reflects on his divorce and his new life goals.
You won't be able to down Uneasy Rider, it'll make you want to jump on your bike and never look back!
Order now!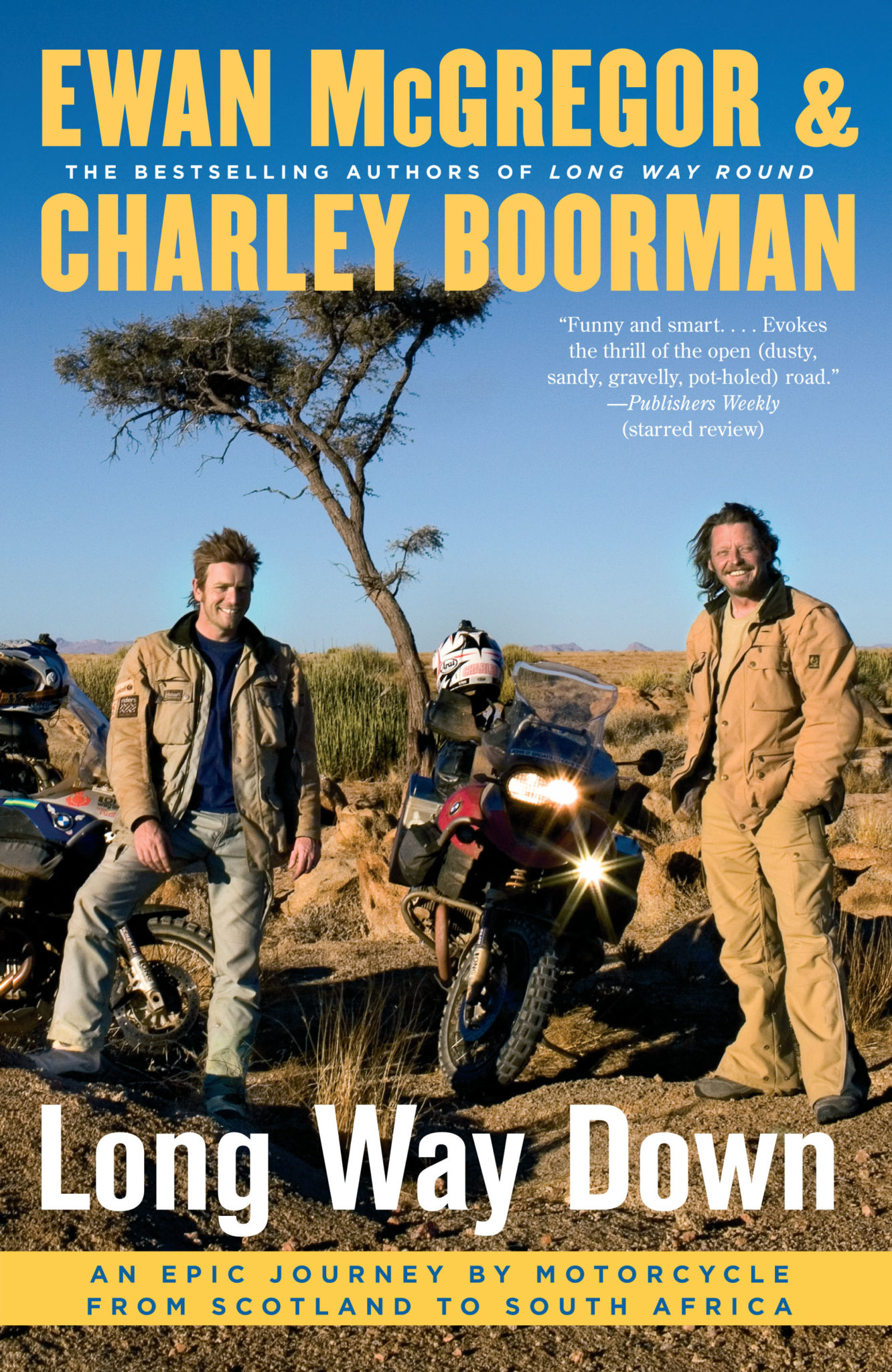 Long Way Round by Ewan McGregor & Charley Boorman
Pals Boorman and McGregor embark on a journey of a lifetime together. Jumping on their BMW's, the pair adventure through Europe across the Pacific and Alaska, towards Canada and then America; what would be deemed as every bikers dream actually turned out to be a nightmare. As the miles racked up on their motorcycles so did the problems for themselves and their bikes, but they still managed to take on 22,000 miles in just four months!
Boorman and McGregor took to pen and paper during their epic adventure to note down all the weird and wonderful things they encountered including being hassled by police in several countries, chased by paparazzi and surrounded by large men with guns when travelling through Ukraine. Long Way Round is a great book about adventure and friendship over the unlikely bond of motorcycling.
Find out more now!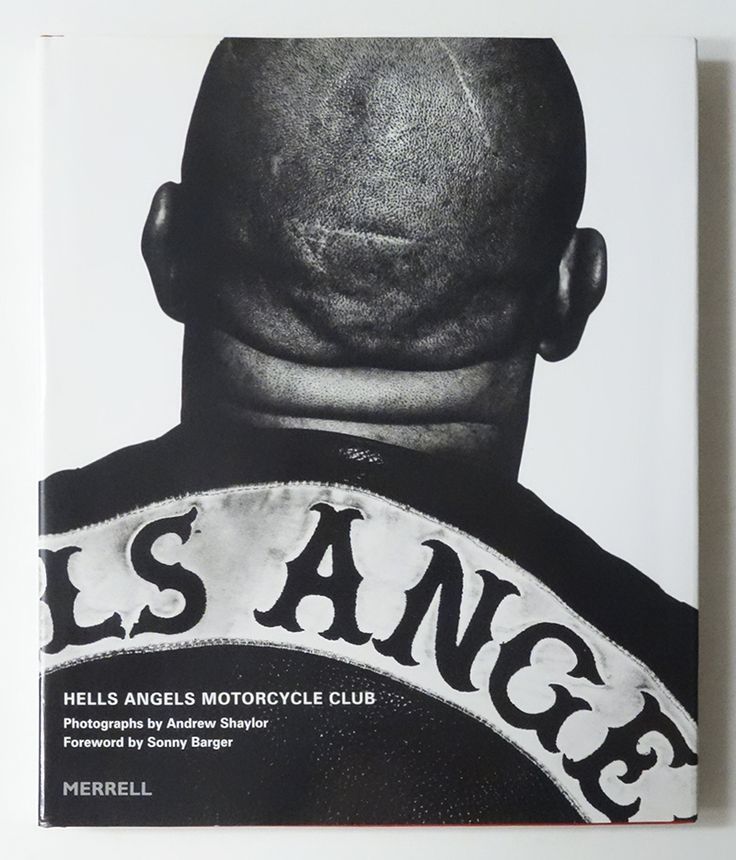 Hells Angels Motorcycle Club by Andrew Shaylor

Take a step into the world of the Hells Angels Motorcycle Club with this fantastic photographic novel.
Released back in 2007, this book still remains an iconic read for the motorbiking world. Photographer Andrew Shaylor shows us what life is really like for the infamous Hells Angels, the behind the scenes access to the secret life has resulted in a remarkable collection of photographs.
We only now the tales that we've been told of the HAMC but now we've been given a slice of the truth, through their eyes only.
This makes for a great coffee table book, take a look now!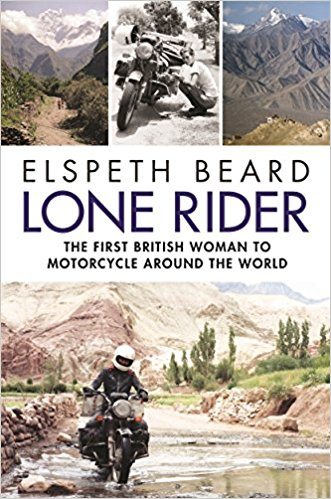 Lone Rider: The First British Woman to Motorcycle Around the World by Elspeth Beard

In 1982, twenty-three year old, Elspeth Beard decided to pack up her life, walk away from
her studies in architecture to take on a new adventure. With a rucksack full of clothes, some tools and a tent, Beard had spent most of her teen years on two wheels so she believed the task ahead to be easy, but it was far from it.
Leaving London behind on a 1974 BMW R60, Beard clocked up 35,000 miles in two and a half years but her memories were priceless. She rode some of the harshest landscapes, toured through countries battling with war and survived life-threatening illness. Not only that, she had to battle of other biker groups, police chases and some brutal accidents that scarred her for life.
Beard pens the story with honesty telling the tale of this ultimately life changing event, an adventure that wouldn't happen in today's modern climate of smartphones and satnavs.
This is a must read!
Share your favourite books in the comments below…