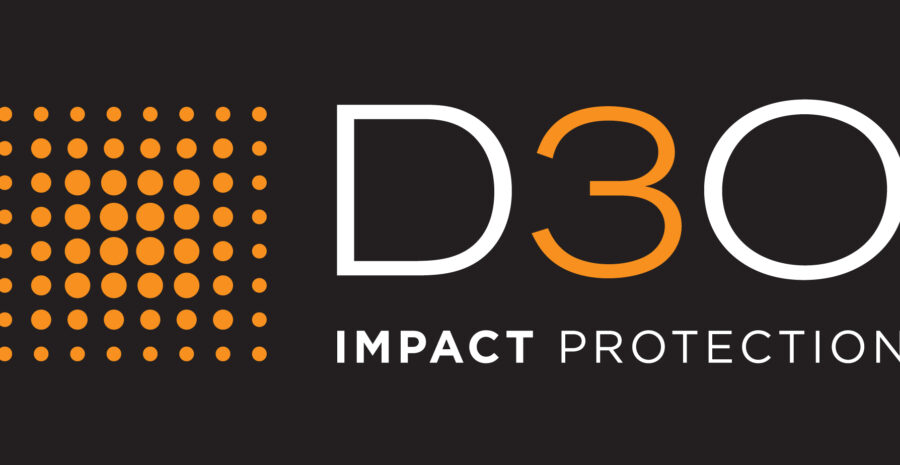 D3O®, a unique material used in impact protection equipment which is shaping the future of motorcycle safety. Read more to find out exactly how D30 is improving the world of motorcycle safety… 
What is 'D3O'?
D3O is an innovative, smart materials company which specialises in impact protection and shock absorption.
Initially discovered by British engineer Richard Palmer at the University of Hertfordshire; it wasn't until 2006 when D3O became a commercialized product we are beginning to see in all types of protective equipment including military wear, sportswear including motorcycle apparel.
Today, D3O® shock absorption technology solutions lead and challenge the world of impact protection across a wide range of markets.
How does it work?
D3O uses unique patented and proprietary technologies to make rate-sensitive, soft, flexible materials with high shock absorbing properties that are used in impact protection products. Based on non-Newtonian principles, in its raw form, the material's molecules flow freely, allowing it to be soft and flexible, but on impact, lock together to dissipate impact energy and reduce transmitted force.
Check out this video of D3O in action…
The in-house team at D3O is comprised of chemists, designers and industry experts, who work together to create fit for purpose protection and provide a 360 degree solution from material development to final certified product solutions.
What does this mean for motorcyclists?
D3O is a B2B company and exclusively licences its protection technology to approved partner brands, therefore you won't be able to purchase any of their materials directly.
D3O develops / offers a wide range of CE certified limb + back protectors specifically designed for motorcyclists.
The Knuckle Range by D3O has proven extremely popular amongst manufacturers as it enables an extra layer of enhanced protection and versatility in gloves that doesn't cause any discomfort to the rider but works effectively as a shock absorber and impact protector.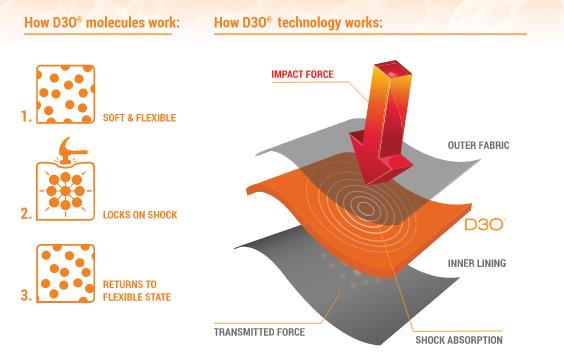 D3O® materials are developed to withstand multiple impacts so wearing them on a daily basis will have no effect on the long term protection, which is perfect for motorcyclists. However if you were involved in a nasty accident involving extreme force, you are advised to check the condition of the protector and replace if damaged.
The protectors are soft, flexible and comfortable and meet L1 and L2 of the CE standard EN1621. For more information about D30 products right here.
It's no surprise that over the years D3O have developed partnerships with some big brands in the motorcycling world including:
Icon
Triumph
Richa
Furygan
Klim
Rukka
Held
Moto2 racer, Sam Lowes, has D3O fitted into his protective equipment when out racing on the track.
See what he has to say in this short video clip…