In part five of our Devitt RC Express Racing Isle of Man TT diary, we caught up with rider Ivan Lintin once more and it's been a busy few days for the Lincolnshire rider with three races in three days, the Superbike, Supersport and Superstock. Here's how it's all gone.
"With such good weather on the island during practice week, it was great to finally get the first race under our belts on Saturday. Practice week can be quite long and sometimes you just want to get out there and race and that's how I felt. I was glad when the Superbike race got underway."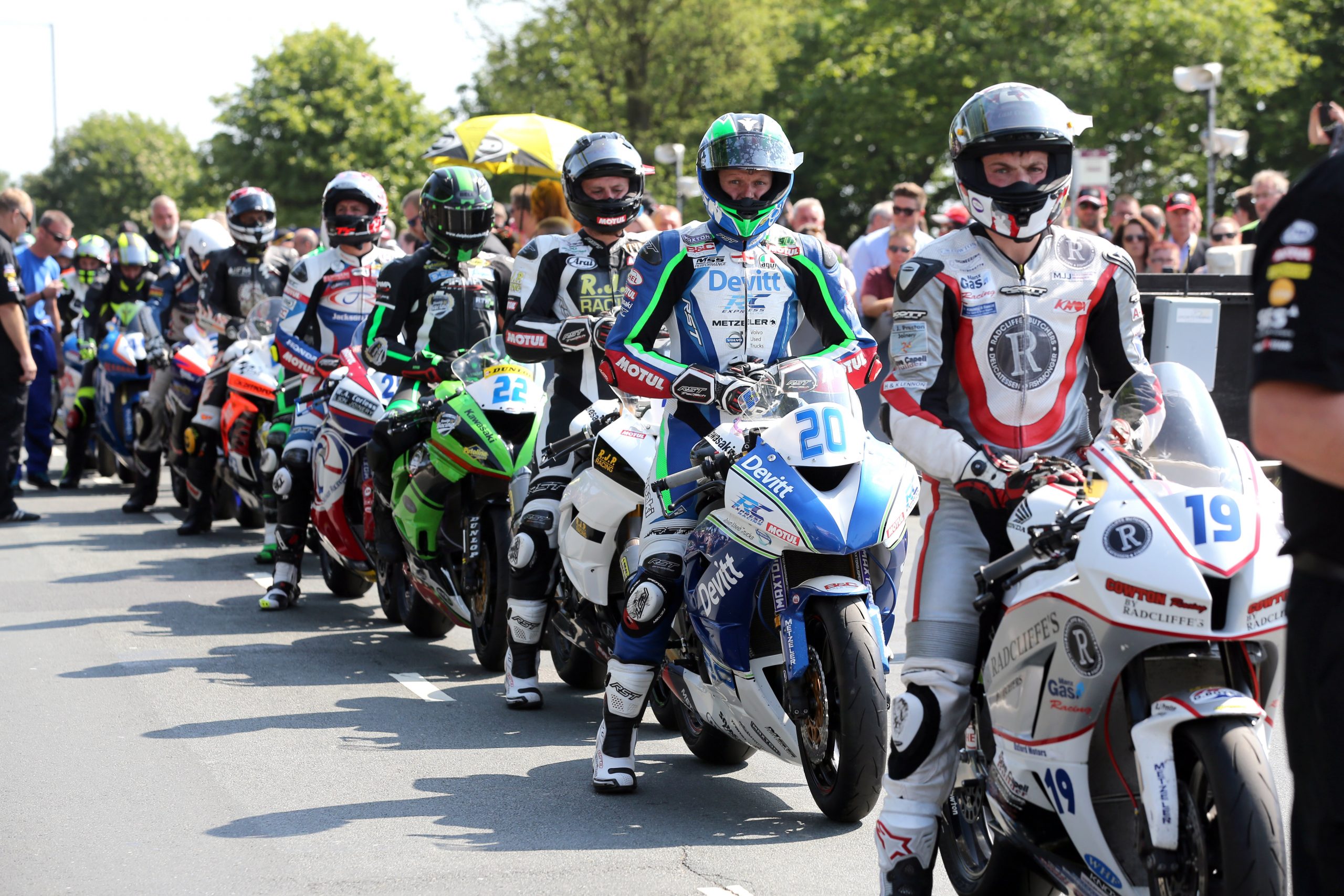 "It was a relatively trouble free race and apart from Martin Jessopp I never saw anyone until Daniel Hegarty came by towards the end of the race. He was a bit faster than me and for the last couple of laps, my knee started playing up so I couldn't stay with him but I lapped at more than 127mph and with a big gap to the rider behind me, I consolidated my 12th place."
"It's the first time I've finished a six-lap race for a couple of years and I was out on a Superstock bike and apart from the swingarm, it was in full Superstock-trim with treaded tyres. The majority of riders in front of me were on Superbikes so I was pleased with the result."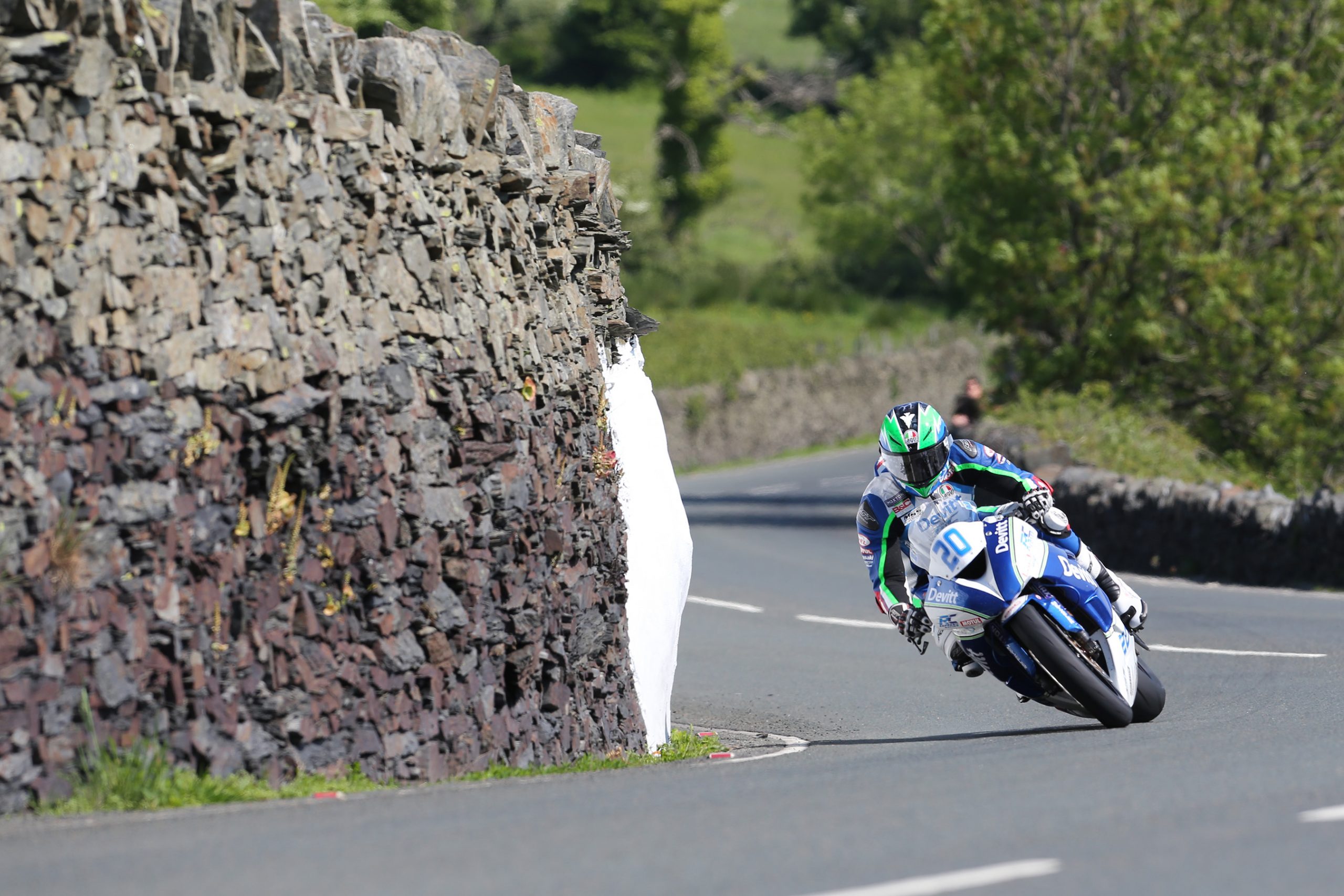 "My parents and fiancée came over on Sunday so we picked them up from the airport and had a barbeque so it was nice to chill out and relax before the second race day. It's really important to unwind away from the paddock and obviously I was thrilled to see them and it put me in a good frame of mind for Monday, which was a busy day with two four-lap races."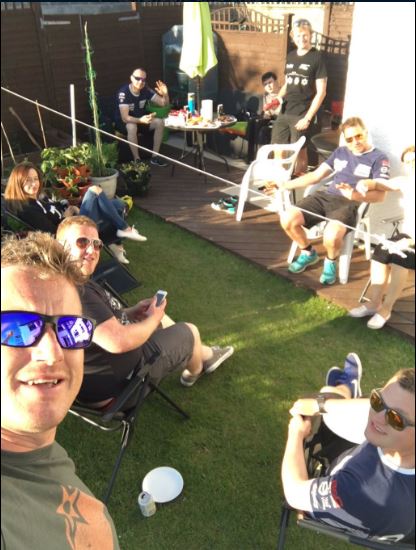 "We'd fitted a new engine for the Supersport race and the bike was going well initially but on the second lap, it started to rattle a bit at Ramsey Hairpin and Governor's Bridge and although the engine was still running, it wasn't wise to carry on so we decided it was better to be safe than sorry and retire, which was obviously a real shame. We've another Supersport race on Wednesday though so I'll be back out for that for another go."
"I really enjoyed the afternoon's Superstock race and it was going really well with my fastest ever lap from a standing start. I was running in 12th place at half race distance when I came into the pits but unfortunately, I was speeding in pitlane, albeit by a fraction, and I got a thirty second penalty. There's a 60kmh speed limit in pitlane and although we'd set our limiter to below that at 57kmh, I was clocked at 60.083."
"It dropped me back a few places but I regrouped but went faster again on my final lap for a new personal best lap of 127.6mph and clawed my way back up to 12th. Had it not been for the penalty, I'd have finished ninth but it was still a good result for the Devitt RC Express Racing team and myself."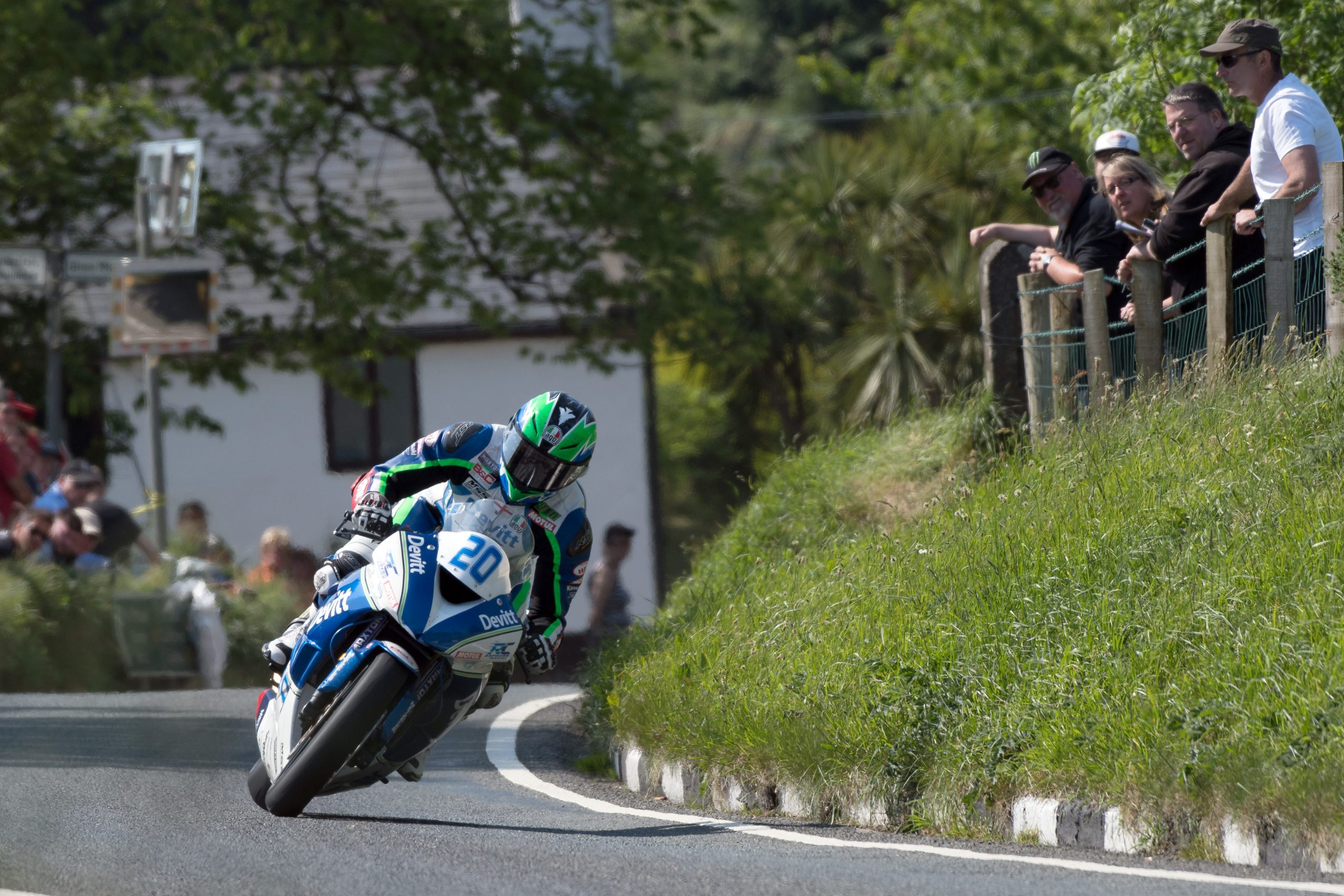 "We had to slow down for yellow flags at the end of the Cronk y Voddy straight so to do a personal best lap under those conditions was very pleasing. I had a great battle on the roads with Steve Mercer and whilst he was faster through the twisty stuff, I was quicker over the Mountain so we ended up helping each other along. He'd stick his leg out at Parliament Square to let me by and tow him over the Mountain and then I'd do the same at Ballacraine so he could pull me along through the Glen Helen section. It worked really well so I'll have to have a word with him before Friday's Senior race!"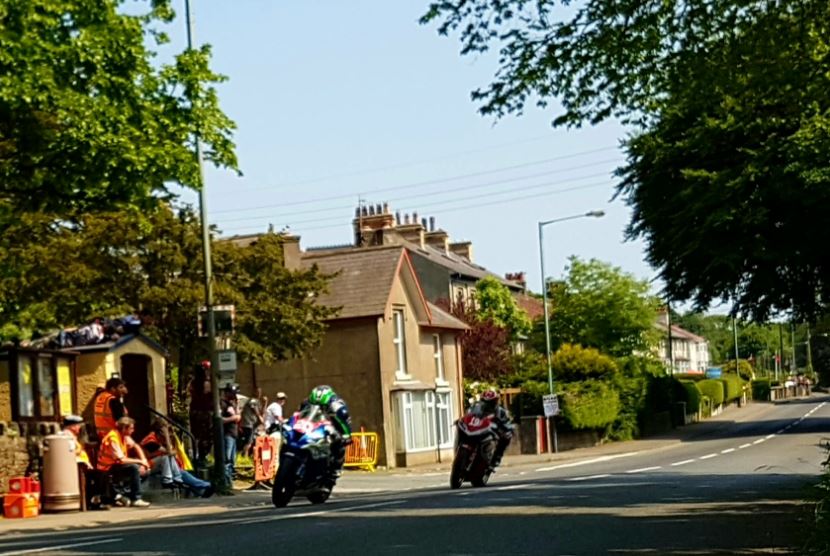 "We're going to run the Superstock bike again in Friday's 6-lap Senior race but there's a practice lap on Wednesday so we're going to try it with slick tyres which will hopefully give us a bit more of a leg-up in speeds."
"Wednesday is another busy day with two more four-lap races, the second Supersport and the Lightweight. I won the Lightweight race last year and the Kawasaki ER6 650cc has been working really well in practice so it's going to be the race that gives me the best chance of a rostrum. Obviously, I'll be keeping my fingers crossed – another win would be amazing so we'll see how it all goes."
Did you enjoy Ivan's diary update on the TT? Why not see how the rest of the Devitt RC Express Team feel about the events so far.
Having started watching motorcycle races all over the world form childhood, Phil Wain has been a freelance motorcycle journalist for 15 years and is features writer for a number of publications including BikeSport News and Classic Racer, having also been a regular contributor to MCN and MCN Sport. He is PR officer for a number of teams and riders at both the British Superbike Championship and International road races, including Smiths Triumph, Quattro Plant Kawasaki, John McGuinness, Ryan Farquhar and Keith Amor. He is also heavily involved with the Isle of Man TT Races, writing official press releases and race reports as well as providing ITV4 with statistical information.