There's two more nights of practice at the 2016 Isle of Man TT Races before the opening Superbike race takes place on Saturday and in our third instalment with the Devitt RC Express Racing team's diary, we caught up with rider Alan Bonner to see how he's progressing.
"It hasn't been a straightforward practice week for me so far and it's amazing how you forget about the place in a year. I haven't settled in as quickly as I would have liked and with new tyres, it's taking me a while to get my head around everything."
"We're making progress though and each time I go out, we take steps forward and I've got quicker each night. Wednesday was my best night so far and I put a lap of 124.324mph in from a standing start, which was pleasing as it was also a short lap."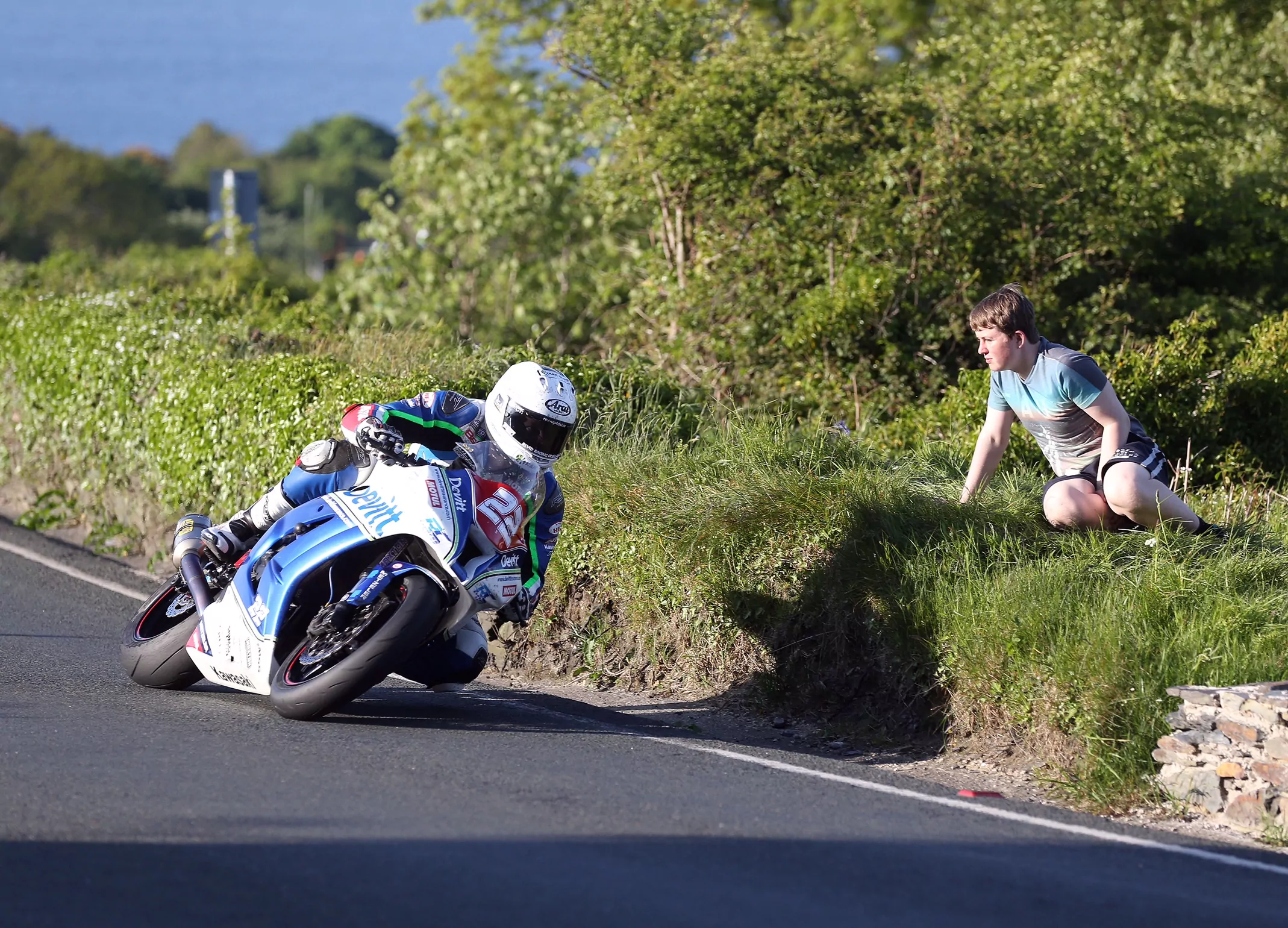 "Electrical problems earlier in the week with the Superbike mean I've had to switch to the Superstock machine but perhaps that's not a bad thing. At the moment the bikes are better than me so with just the one bike to concentrate on, it should help me. It's too late now to chance anything with the Superbike so I'll look to two solid nights practice before the first race day on Saturday."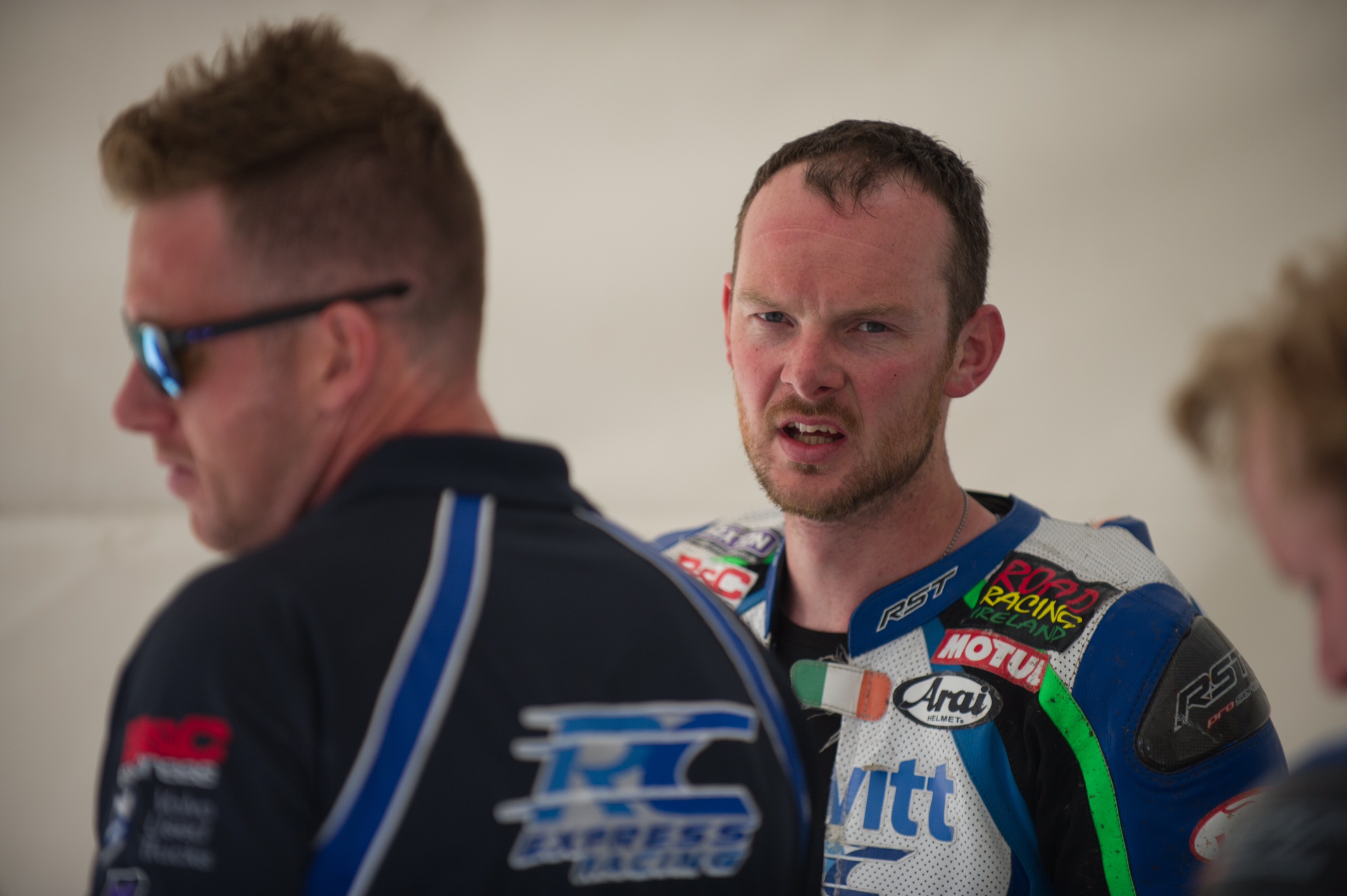 "The weather's been grand so far with not a cloud in the sky but when you're out on the course, it can be tricky for visibility. The sun's bright in places and when you're going through sections where there's shade, you get a strobe-light effect with the sun flickering between the trees. It's hard to see where you're going in places and hard to see where the kerbs stick out so I'm being cautious a little bit."
"It's only my third year here though and I'm still learning so it's good in a way to encounter new things and issues to deal with. 2015 went perfectly so although I haven't settled in like I did then, perhaps that's not a bad thing. I'm thinking about things more and whilst I haven't had much bike time before the TT, things are improving all the time for me this week so I'm confident come race day, my speeds will be where I want them to be."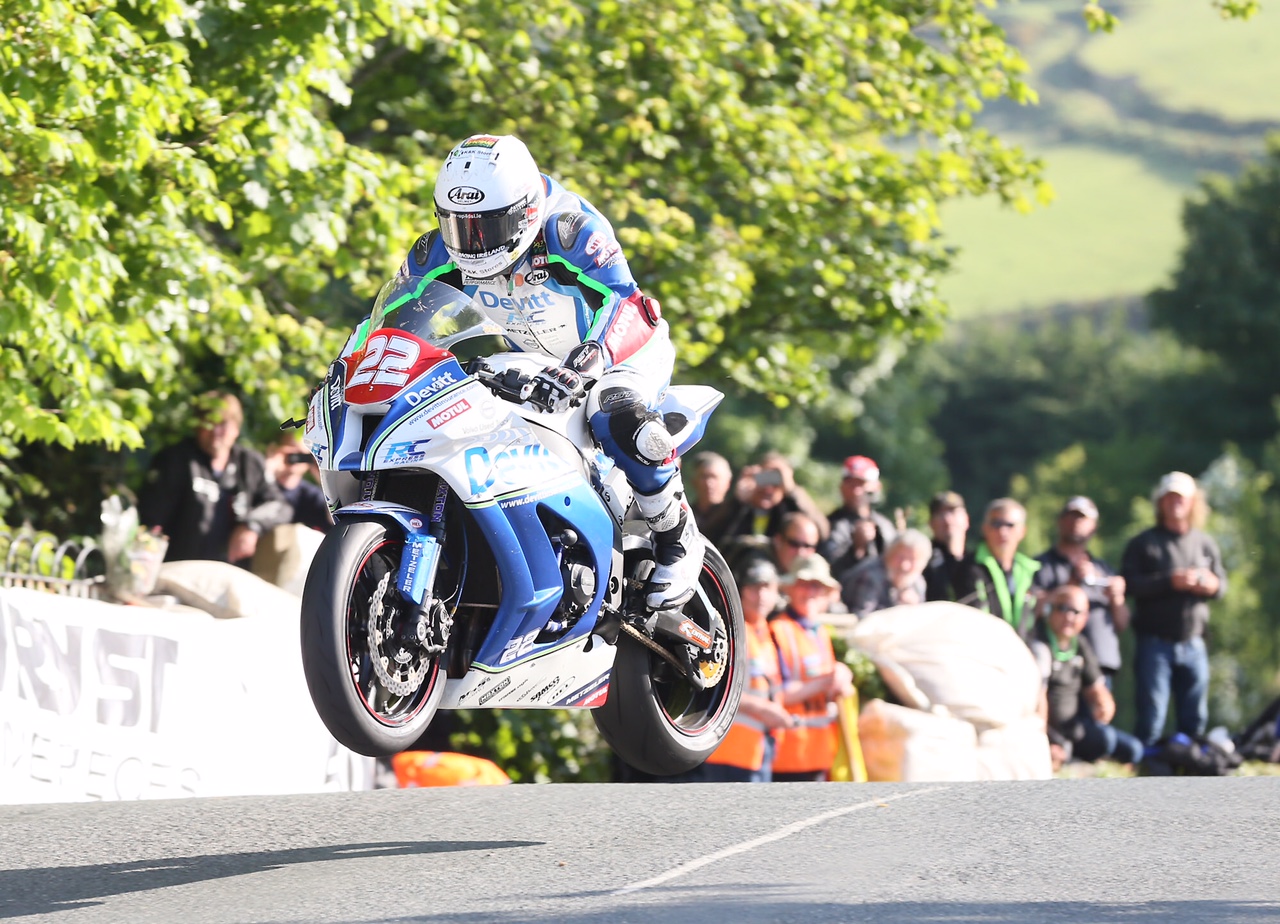 "It's a new experience for me being in the top paddock this year too with all the top teams. The Devitt RC Express Racing team can't do enough for me and it really is a full team effort. Everyone's pulling their weight and working so hard so it's a really good set-up and fantastic to be involved with."
"Away from the track, I've been out mountain biking a bit and actually attempted a lap of the course one day. Unfortunately, the Mountain section was closed and I got diverted along the coast via road. That meant I ended up doing about 70km and with no breakfast beforehand, I was feeling a little second hand afterwards!"
We're excited to be supporting such a promising racer, will you be following Bonner progress at the TT? Please share your comments below.
Meet the teams co-owner Ben Constable and find out how he thinks the TT is going so far in the 4th diary entry!
Having started watching motorcycle races all over the world form childhood, Phil Wain has been a freelance motorcycle journalist for 15 years and is features writer for a number of publications including BikeSport News and Classic Racer, having also been a regular contributor to MCN and MCN Sport. He is PR officer for a number of teams and riders at both the British Superbike Championship and International road races, including Smiths Triumph, Quattro Plant Kawasaki, John McGuinness, Ryan Farquhar and Keith Amor. He is also heavily involved with the Isle of Man TT Races, writing official press releases and race reports as well as providing ITV4 with statistical information.