The last two weekends have seen two hectic rounds of the British Superbike Championship take place and although we continue to see different winners, Peter Hickman the latest, Jason O'Halloran remains the favourite to claim the number one plate.
Hickman excels at local track
Performances of late at the Isle of Man TT Races have seen Hickman acclaimed the new 'King of the Mountain' but he was bestowed that title at Cadwell Park at the weekend with the FHO Racing rider taking two wins and a second across the three races.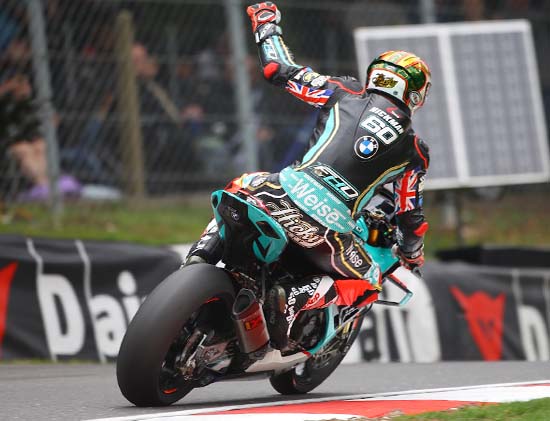 It was not only his first victory since Thruxton in 2017 but also the first time ever in his long BSB career that he's taken two wins in a single meeting. To make it even more of a weekend to remember, he also claimed a new lap record and gave team owner Faye Ho her first ever wins in the premier BSB class.
Taking full advantage of the meeting taking place at his and the team's local round, the BMW rider was fast throughout all three days with all three races following a similar pattern as he bided his time in the early stages before making his way to the front.
Championship leader O'Halloran made sure success wasn't a formality but only a slide on the final lap in the final race denied him a clean sweep. Of course, it would be easy to say Hickman's prowess was due to his track knowledge, but he's been a lot more prominent at all the rounds this year.
He's made it into the Showdown in previous years but on those occasions, he's gone into the final three rounds with just the odd podium credit to his name. This year's different. Podiums have also been taken at Oulton Park and Thruxton, another of his favourite hunting grounds, and had it not been for bad luck and incorrect tyre choices, he could have had more.
Whether he has what it takes to firmly challenge for the title at the business end of the season remains to be seen but the combination of Hickman, the team (which has retained all the staff from his time at Smiths Racing) and the M1000RR is certainly a different proposition in 2021.
O'Halloran surges further clear
Championship leader O'Halloran may have been upstaged by Hickman at Cadwell but his march towards this year's BSB title continued unabated and with 11 podium credits, including a first ever Cadwell BSB win, he scored more than any of his closest rivals to extend his lead further.
Whilst his lead in the championship standings sits at a whopping 119 points, that will be erased when the Showdown starts – all eight riders having their total reset to 600 points – so the most important statistic is the podium credits total which will get added. And with 56 of those to his name already, he's 33 clear of team-mate Tarran Mackenzie, who failed to score at Cadwell, and Christian Iddon.
Victories at Donington and Cadwell mean he's now taken nine wins or, looking at it another way, 50% of the races to be held so far. With five other podiums, he's enjoying a stellar season and both he and the McAMS Yamaha are operating at their peak so it's going to be a big task for the rest of the field to wrestle the advantage from him. Wet or dry and whatever the circuit, he's at the sharp end.
However, the fact remains we've only just passed the halfway point of the season and when we reach the Showdown anything can happen, so he certainly won't be taking anything for granted. The Australian has worked incredibly hard to get himself into this position though, dropping into the Supersport and Superstock classes in the past, and now he's there he'll be doing everything he can to stay there.
Best of the rest
With three third place finishes at Cadwell, Tommy Bridewell followed Hickman and O'Halloran home in each race and that came hot on the heels of his first win of the season at Donington. But it could have been a lot better had the Oxford Products Racing Ducati rider been able to get off the line.
In every race, the Wiltshire rider went backwards on the opening lap, dropping as low as eighth, and although he was able to charge through the pack and get to the podium positions, he ultimately ran out of time. Or, more precisely, tyre life, using up too much of his Pirelli rubber as he came through the field.
He needs to resolve the starting issue if he's to have a serious crack at the title as he won't be able to come through the field in every race. However, he's hitting form at the right time and, a shoo-in for the Showdown once more, has all his favourite tracks to come. O'Halloran remains the undoubted favourite, but Bridewell must be considered a threat.
Mixed fortunes for Ducati pairing
It was another up and down couple of meetings for the VisionTrack Ducati pairing of Christian Iddon and Josh Brookes, the former suffering three crashes in the six races and the latter finally getting himself back towards the sharp end.
Iddon was leading the championship as recently as round four but he's lost considerable ground to O'Halloran in recent weeks and, with it, the momentum he had at the beginning of the season when he won at Knockhill and Brands.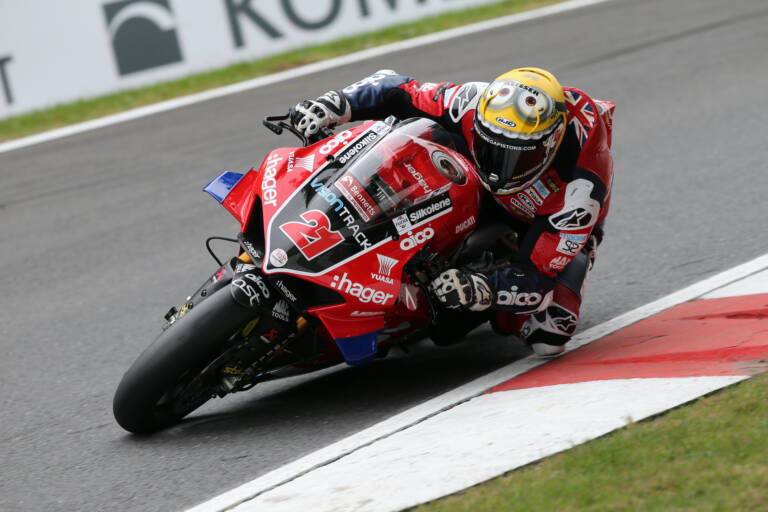 His pace remains but being down the grid on occasions has played a part in his races being compromised somewhat and he'll want to get back out front as he needs to start picking up podium credits once more. The next round takes place at Snetterton where he took his maiden BSB win last year so he'll be hoping it's a happy return.
Brookes hit a real low at Thruxton when he finished all three races but only managed a best finish of 14th. For the reigning champion that was both unthinkable and unheard of but he's taken three top five finishes in the last four races and has started to look a bit more like his old self.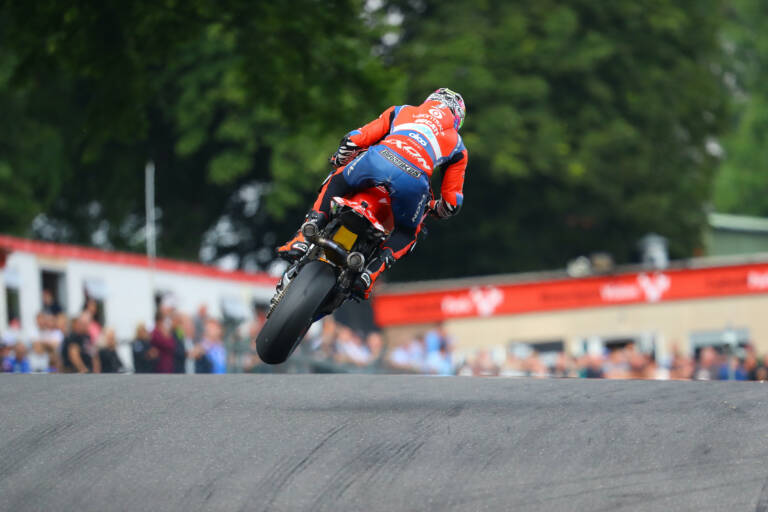 The grip issues remain but he looks more aggressive and committed on track and despite of his travails, he's still only 28 points adrift of the Showdown places. He's still nowhere near his best but he may yet be able to sneak his way in.
What might have been
After strong rides at both Thruxton and Donington, Ryan Vickers brought that form with him to Cadwell Park but round six was a case of what might have been for the RAF Regular & Reserve Kawasaki rider after he set the fastest ever two-wheel lap around the Lincolnshire circuit.
Three tenths of a second quicker than anyone else on Friday and the only rider to go sub 1m26, that gave hope of a first ever BSB win, never mind podium. Those hopes were only increased when he also topped Saturday's morning's wet practice session. He was very much the man to beat.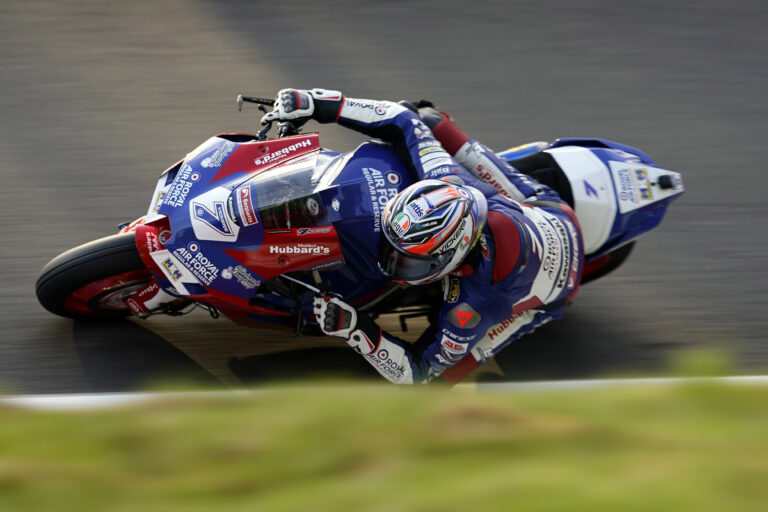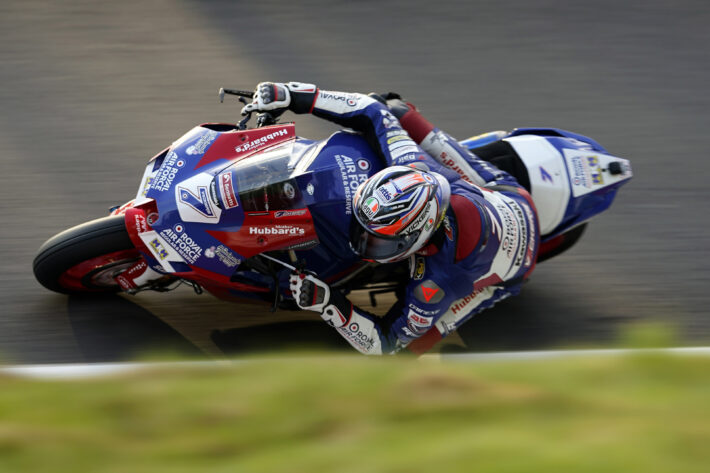 However, his weekend came crashing down, quite literally, in qualifying when a small mistake saw him clip the grass on the exit of Charlie's and crash out, the result being a badly damaged bike and an extremely battered and bruised Vickers. He made it out on to the grid for all three races, but the wind had, understandably, gone from his sails and a best finish of eighth was the ultimate outcome.
It's easy to forget that he's still only 21 and one of the youngest riders on the grid but whilst everyone makes mistakes during a season, three mistakes in three rounds has led to three crashes. That leaves him still searching for that elusive podium and still adrift of the Showdown places. His pace is there for all to see so if he can eliminate the mistakes, which have all come at crucial moments, the undoubted potential will finally be realised.
Irwin battles through the pain barrier
With wins and podiums in his debut year with Honda, much was expected of Glenn Irwin in 2021 but although the first three rounds, where he took a best finish of sixth, didn't go to plan he's now firmly back in his stride.
Podiums at both Thruxton and Donington were followed by a fourth and two sixths at Cadwell and he's now in a solid seventh overall. The two second places at Donington were sandwiched by a crash where he dislocated his shoulder but, somehow, he was back on track for the final race of the weekend to take the aforementioned runners-up spot!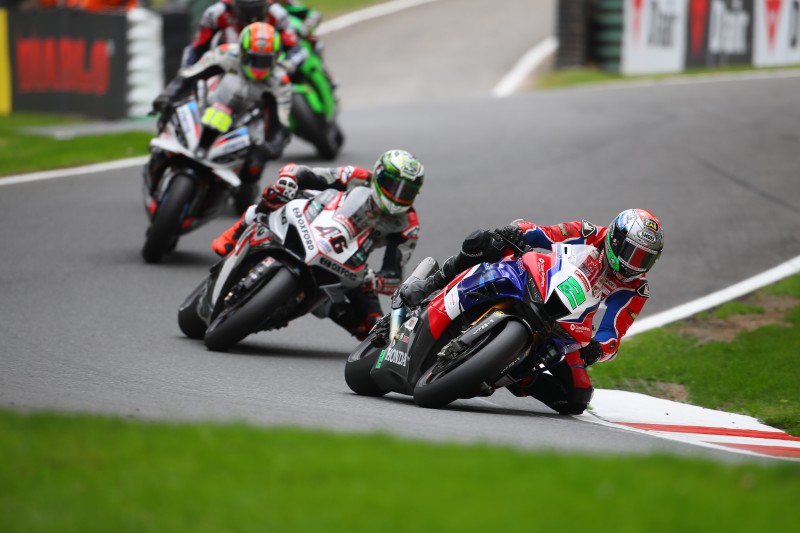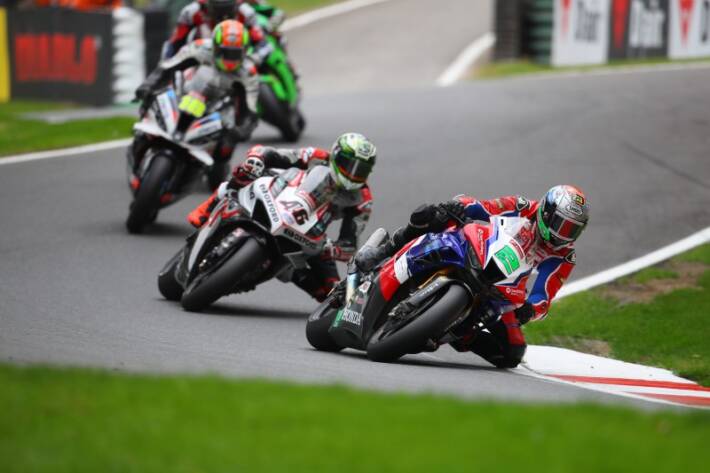 It still affected him a week later around the physically demanding Cadwell but he's now back on course for a place in the Showdown
Irwin's younger brother Andrew has also had a resurgence in form recently, taking eight top ten finishes on the Synetiq BMW. That included a first podium of the season at Donington but his slow start to the season, when he only scored 11 points in the first nine races, means he's probably left his charge too late to make the Showdown.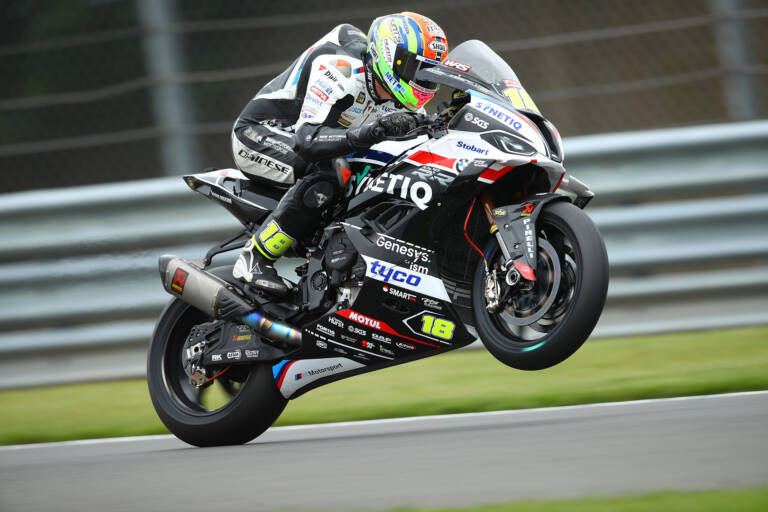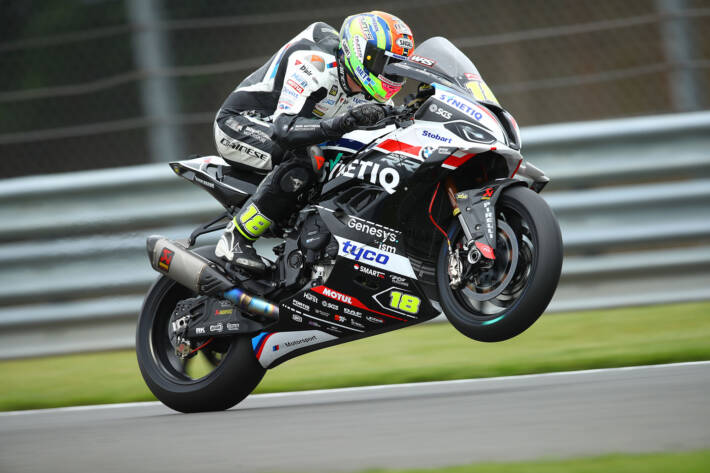 Team-mate Danny Buchan is almost certain to be in the top eight positions despite a heavy crash in the second race at Donington leaving him concussed. That ruled him out of the following weekend's meeting at Cadwell whilst another rider to be out of action is Denny Kent. Fresh from a maiden BSB podium at Thruxton, he crashed at Donington and was subsequently hit by his Buildbase Suzuki suffering a dislocated and fractured hip.
Good news
Ending on a positive note, Brad Jones, who suffered serious injuries at Brands Hatch last month, has now been moved from the Critical Care Unit and is on a ward. He is breathing without assistance, awake and can talk to his family visitors.
Having started watching motorcycle races all over the world form childhood, Phil Wain has been a freelance motorcycle journalist for 15 years and is features writer for a number of publications including BikeSport News, Classic Racer and Road Racing Ireland, as well as being a regular contributor to MCN and MCN Sport. He is PR officer for a number of teams and riders at both the British Superbike Championship and International road races, including PBM Ducati, RAF Regular & Reserve Kawasaki, Dafabet Devitt Racing, John McGuinness, Lee Johnston and KMR Kawasaki. He is also heavily involved with the Isle of Man TT Races, writing official press releases and race reports as well as providing ITV4 with statistical information