Next week (Monday 18th – Sunday 24th June) marks the annual Ride to Work Week organised by the Motorcycle Industry Association. The campaign aims to encourage more people to commute via motorcycle, promote road safety and much more.
The purpose of Ride to Work week is to raise awareness of the many advantages of riding a motorcycle or scooter to work. This benefits not only the rider; but other road users and also employers by taking up less space and in car parks and filtering should ensure you're never late for work again! It also gives you the chance to show colleagues just how fun and convenient riding a motorbike is.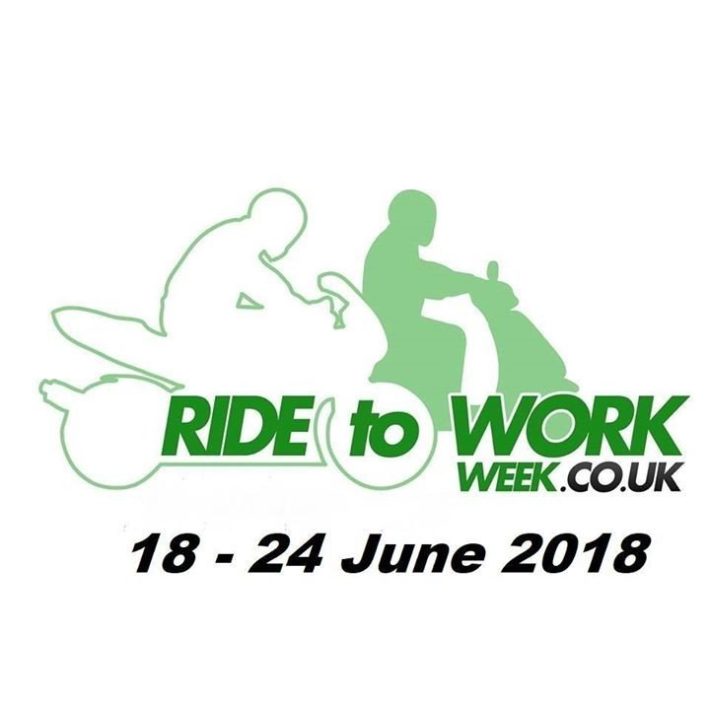 Ride to Work Week claim the 5 big benefits to the rider of commuting via motorbike or scooter are saving time, saving money, easier parking, improve road skills and of course, it's a lot more fun! We think these are all good enough reasons to go to work on two wheels for the week, or even longer.
The benefits of just only 10% of car drivers converting to two wheels would be hugely beneficial for all, including 20% more parking spaces, a 40% reduction in congestion and less wear and tear on our roads!
40% reduction in congestion
A Belgian study found that if 10% of motorists swapped their car for a motorcycle, scooter or moped then congestion was reduced for all road users by 40%. The study was modelled on the traffic for one of Europe's most congested roads, and if 25% drivers switched then congestion was eliminated altogether.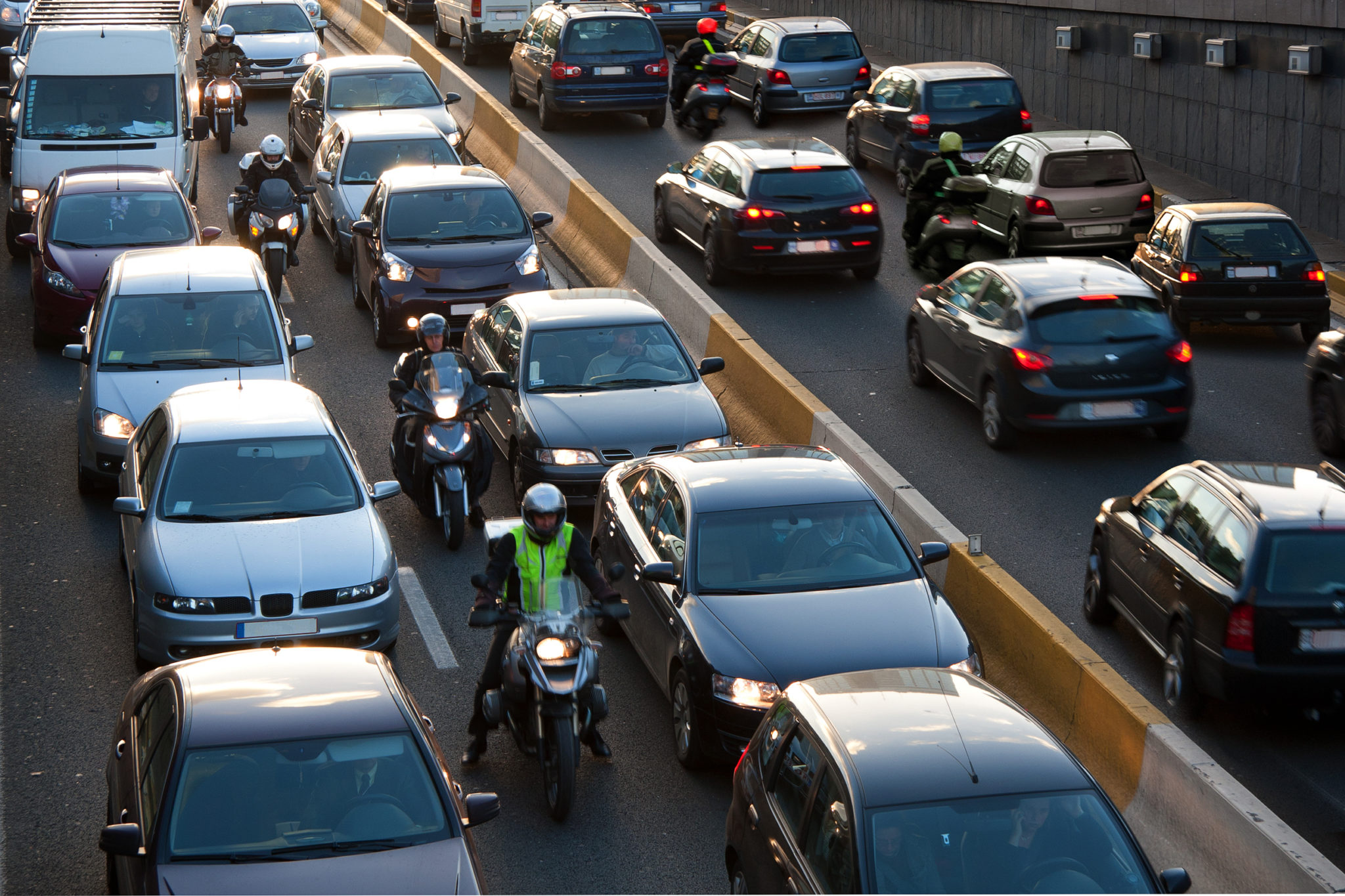 More parking spaces
An average sized parking space can fit up to three motorcycles or scooters, this means if 10% of drivers switched to two wheels then there would be 20% of motorists would be able to park.
A survey conducted by The National Travel Survey shows that 86% of car commuters drive to work along, so there is a huge capacity to increase the number of spaces available to people who swap to a motorcycle or scooter.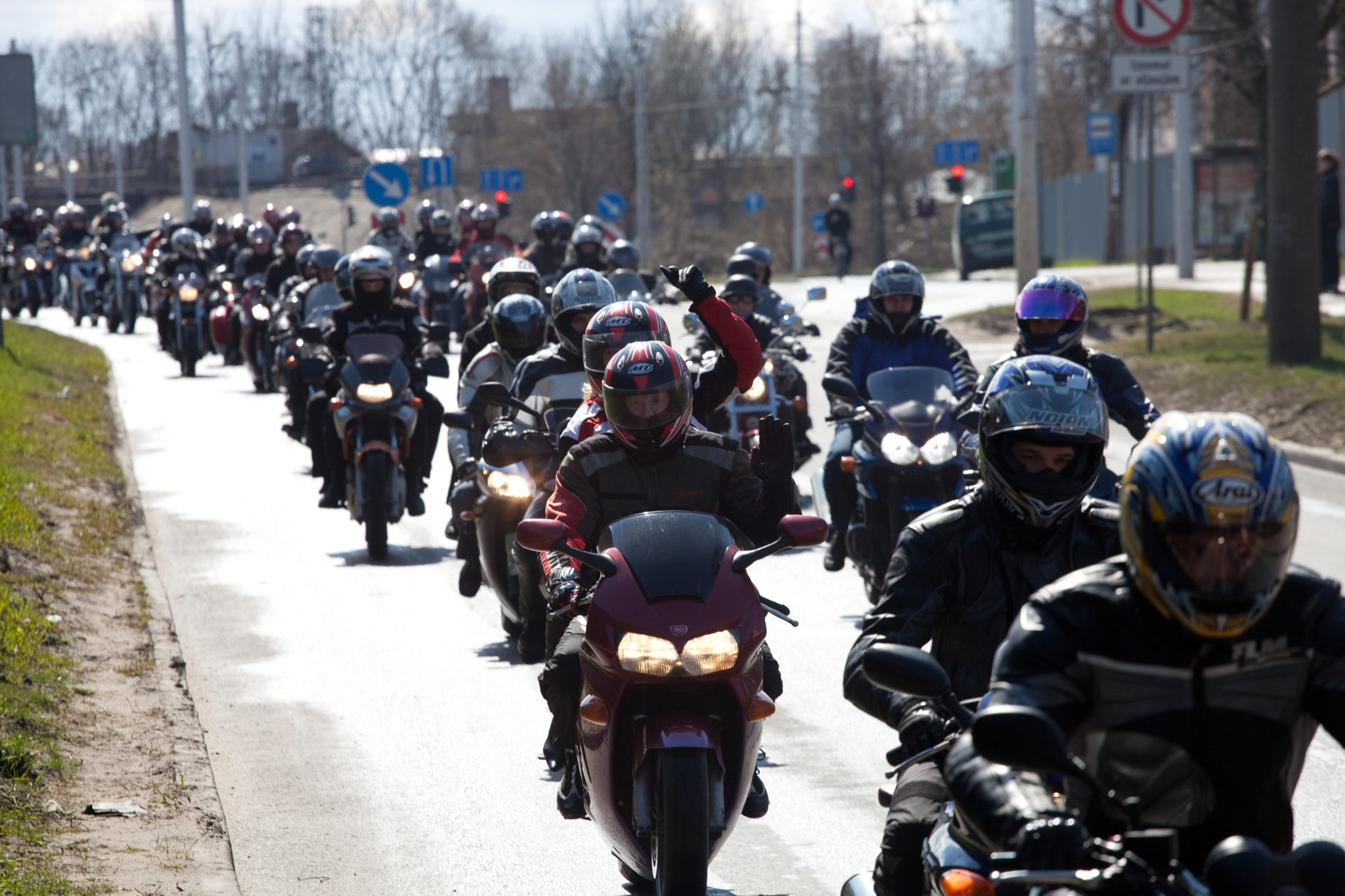 Less stress
As predicted, motorcyclists generally report higher levels of happiness in surveys about commuting. A one-off survey by the Office of National Statistics found that riding a motorcycle, moped or scooter had no negative impact on journeys of up to half an hour and after that it was negligible; this was in contract to users of most other modes of privates and public transport.
Cost benefits 
The INRIX Global Traffic Scorecard recently calculated that congestion costs around £30 billion a year in the UK.  This would naturally reduce if congestion was cut by 40%. Road maintenance would reduce too, as motorcycles and scooters are lighter than cars and vans, so impact less on road surfaces.
Are you taking part in Ride to Work Week? Vote on our poll now!