BSB fires into life
After a longer than normal off season, the 2021 British Superbike Championship season gets underway this weekend at Oulton Park and with a extensive testing programme at four of the UK circuits, everyone's raring to go.
Reigning champion
The man they all have to beat is reigning champion Josh Brookes with the second most successful rider in BSB history lining up with Paul Bird's VisionTrack Ducati team for the third successive season.
A few eyebrows were raised when the partnership came together at the beginning of 2019 with both Brookes and Bird having strong personalities and known for their straight talking. However, it's a combination that's seen both parties benefit.
The 39-year old suffered a high speed spill at the first test at Silverstone in April though and subsequent tests have failed to see him top the timesheets but both he and the team have used the tests to work through an extensive programme and the objective is clear.
 "I'm as motivated as ever and have had a good off-season so feel good. I'm with the same team and it's the same bike, more or less, so the aim will be to win races and improve where we can," says Brookes.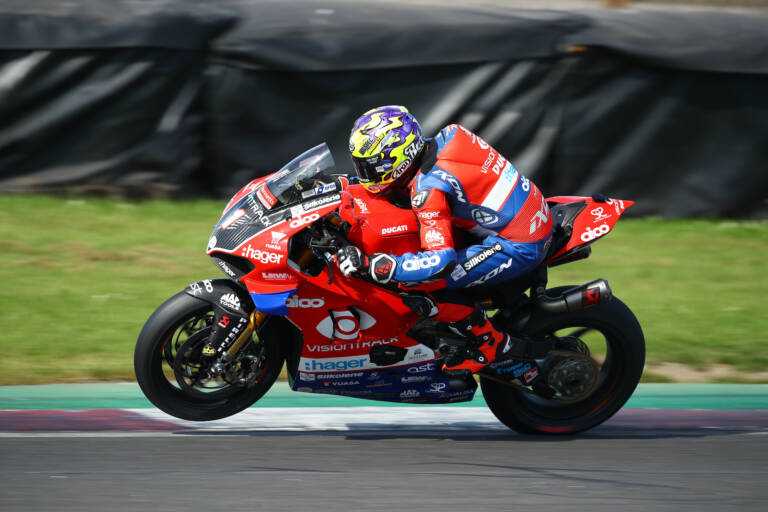 Main challenger
Brookes' biggest rival in 2020 was fellow countryman Jason O'Halloran and the indications are that'll be the same again in the season ahead. The McAMS Yamaha rider was a revelation last year going from an occasional podium finisher to a frequent race winner and he's been quickest at two of the four pre-season tests.
O'Halloran, like Brookes, comes into his third season with the same team and he's making the most of that continuity. Gelling with both the team and the R1 Yamaha, a number of changes have been made to the bike during the off-season but it hasn't altered his speed and the package again looks strong.
Having been part of the British paddock for more than a decade, 2020 will have finally given O'Halloran the belief he needed at premier-class level and with a healthy combination of speed and consistency, there's no reason why he can't be the one to wrestle the number one plate away from Brookes.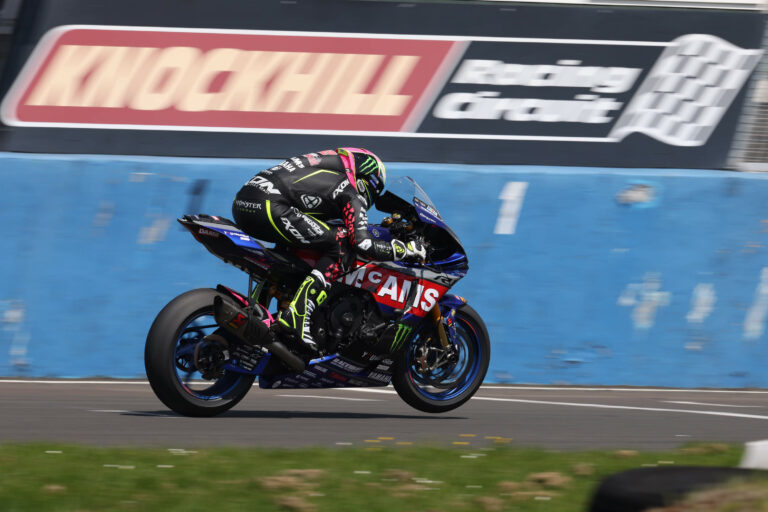 Team-mates
As is always the case in BSB, it certainly won't be just about two riders and the team-mates of both Brookes and O'Halloran can be expected to offer stern challenges although Christian Iddon and Tarran Mackenzie will both will need to up their levels of consistency, particularly the latter.
Iddon had a good maiden season at PBM Ducati and clicked with both the team and the V-twin Ducati, which he was riding for the first time. He deservedly took his debut win at Snetterton but as well as eight podiums, he also had a number of lowly finishes. More race wins will be the challenge for the season ahead.
Mackenzie, meanwhile, comes into his fourth year with the official Yamaha team but with only three wins in the last two seasons, this tally needs to increase considerably if he's to establish himself as a serious title contender. More podiums need to come too and the fifths and sixths need to be converted into seconds and thirds.
Crashes have also come at inopportune moments with niggling injuries often the outcome. His diminutive stature can sometimes work against him, particularly at the more physical circuits, and although wins and podiums should again be achieved, the title may just be out of reach.
Surprise package
In the hands of Northern Ireland brothers Glenn and Andrew Irwin, the Honda Fireblade was the surprise package of 2020 and although the latter has moved to the Synetiq BMW team, the former remains and is another rider expected to challenge for the title.
Glenn led last year's series up until the penultimate round but everyone now knows what they're capable of and expectations will be higher for the new season. He'll be expecting to be running at the front from the outset and winning the title has to be the aim.
The bike struggled at the more undulating circuits last year though so this is undoubtedly the area where there'll need to improve whilst he also has two rookie team-mates in the shape of Japanese riders Takumi Takahashi and Ryo Mizuno. It's been a baptism of fire for the duo so far and that means a lot of responsibility will fall on Irwin's shoulders.
BMW challenge
As in previous seasons, there'll be a substantial number of BMW's on the grid and the German manufacturer will be desperate to make a greater fist of things this time around having not taken a podium since August 2019.
Changes have been made at all of their teams with Andrew Irwin and Danny Buchan having joined Synetiq BMW and Rich Energy OMG Racing enlisting the services of Bradley Ray and Kyle Ryde.
If testing is anything to go by, the latter is most definitely one to watch. A race winner at Silverstone in his debut season last year, the Nottinghamshire rider has been in the top four at three of the four tests and has quickly got to grips with the new M1000RR.
The new engine and aerodynamic wings have been a hit with all riders although Ray is still searching for the form that saw him win races in 2018. It's a big year for the youngster as he looks to get back not just to winning ways but to decent form in general having struggled to make an impression on the top six in recent times.
The Synetiq team will be hoping for better fortunes with Irwin and Buchan the riders given the task of getting them back onto the podium.
Out of this year's BSB entry, only Brookes has won more BSB races since 2019 than Irwin but he, like others, needs to do it more often if he's to mount a serious challenge. The constraints at Honda have held him back somewhat and he's hoping the more relaxed environment at his new BMW team will allow him to prosper.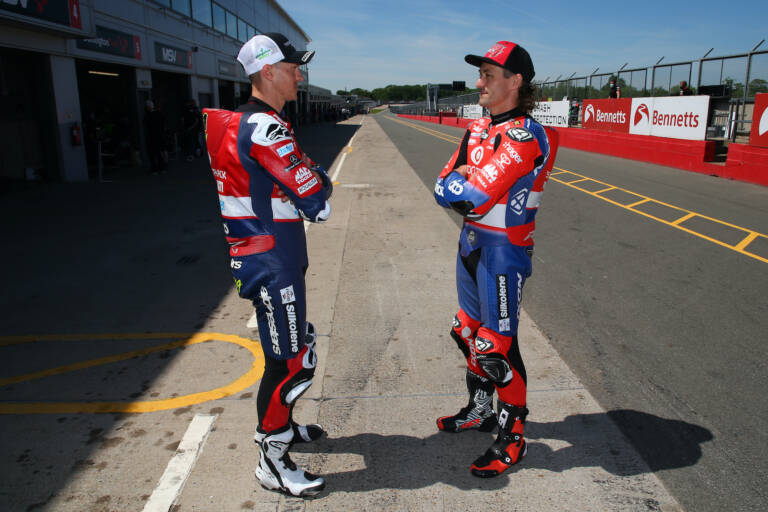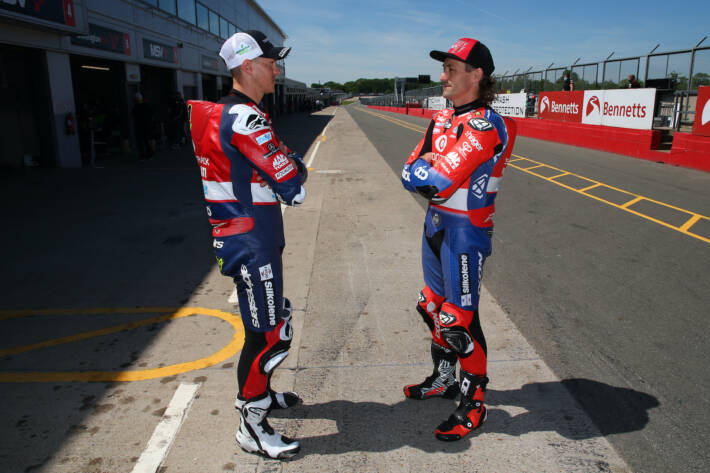 Buchan, meanwhile, has moved to BMW in a bid to regain the form that saw him claim two wins and be a championship contender in 2019. Last year saw him fast in both practice and qualifying but two podiums in the 18 races was a long way short of his expectations.
He's subsequently ended his long stint at Kawasaki and the move should give him fresh impetus particularly with a brand new machine at his disposal. BMW haven't won a race since 2017 though so winning the title is a big ask.
Girl power
The third main BMW challenge comes from Faye Ho Racing, the Macau businesswoman taking ownership of the team that formerly ran under the Smiths Racing banner.
Her intentions are clear with success the clear and obvious aim and Peter Hickman and Xavi Fores will campaign the BMW M1000RR. The striking new colour scheme means there'll stand out on the track but standing out on the results sheets is another matter.
Fores will be better-prepared for his BSB experience after his sole campaign with Honda two years ago whilst Hickman remains in familiar surroundings as his entire Smiths Racing crew remain with him.
Ones to watch
Another rider worth keeping an eye is Tommy Bridewell with the Oxford Products Ducati rider looking to get back to race winning form. He suffered more than most with the rubber beneath him last year with front end chatter the main issue and on a number of occasions he couldn't make it into the top ten.
He finished third overall in 2019 though so clearly has the speed and if the set up of the Ducati Panigale is closer to the optimum, he has what it takes to bounce back and push Brookes, and others, all the way.
The Kawasaki challenge will be led by Lee Jackson, a podium finisher last year, on the FS-3 Racing machine whilst a lot of eyes will fall upon his rookie team-mate Rory Skinner. The young Scot dominated the Supersport series last year so his progress will be eagerly watched.
The Buildbase Suzuki duo of Danny Kent and Gino Rea have also shown good pace in testing with former Moto 3 World Champion Kent most definitely a contender at the GP-style circuits.
Fans return
Both the Oulton Park and Donington Park tests saw fans return to BSB, for the first time in 577 days but the recent government postponement of the end of remaining lockdown restrictions means the first round will be limited to just 4000 spectators. Needless to say, it's a sell-out but it continues to be a sore point, and rightly so, for series organisers MSV.
Sports stadiums around the UK are currently operating at 25% capacity but this is set to change in the next few weeks with the Wimbledon tennis final due to have a capacity crowd and the Euro 2020 semi-finals and final expected to have crowds of 45,000.
Both of these are vastly smaller than the acres and acres of open air countryside which play host to BSB rounds whilst visitors also arrive, primarily, on public transport unlike BSB where attendees arrive under their own steam.
Lobbying to the government has fallen on deaf ears and the logic behind the decision continues to baffle many. The second round at Knockhill will be restricted further, to just 1000 fans, due to Scotland's different rules so let's keep our fingers crossed that round three at Brands Hatch on July 23-25 finally sees the full legion of fans trackside.
Having started watching motorcycle races all over the world form childhood, Phil Wain has been a freelance motorcycle journalist for 15 years and is features writer for a number of publications including BikeSport News and Classic Racer, having also been a regular contributor to MCN and MCN Sport. He is PR officer for a number of teams and riders at both the British Superbike Championship and International road races, including Smiths Racing, Quattro Plant Kawasaki, RAF Regular & Reserve Kawasaki, Dafabet Devitt Racing, John McGuinness, Lee Johnston and KMR Kawasaki. He is also heavily involved with the Isle of Man TT Races, writing official press releases and race reports as well as providing ITV4 with statistical information.