Suzuki GSX1300 B-King Bike Overview
We've all seen amazing concept machines at big bike shows – most of which never come to fruition. But Suzuki's B-King is an exception to this rule: first shown by Suzuki at the Tokyo Motor Show in 2001, it made it as a production model several years later, launched in 2007.
The concept bike was insane – a naked roadster based on the firm's hypersports Hayabusa model, with a supercharger bolted on to add even more power to the 180bhp Busa motor. It had radical styling all round, with cutting-edge technology and looked like something from a Transformers movie.
The production B-King missed out on the supercharger, sadly, leaving Kawasaki to have the first production supercharged road bike with its H2. But Suzuki kept much of the insane styling, with a muscular fuel tank and a gigantic 'rocket-launcher' underseat exhaust system.
Under that wild styling, the B-King was basically a naked Hayabusa, using the same engine, frame and chassis package. That meant a 180bhp 1,340cc inline-four engine with 16 valves, DOHC and dual-valve fuel injection, in a twin-spar aluminium frame.
USD front forks and rear monoshock are fully adjustable, while a super-braced rear swingarm complements the brutal styling.
Like the Hayabusa, the B-King is a little on the chunky side, weighing in at 235kg dry, and it's a bit of a handful around town. Get out on the open road though, and the engine is hilarious, giving gigantic waves of torque all the way through the rev range.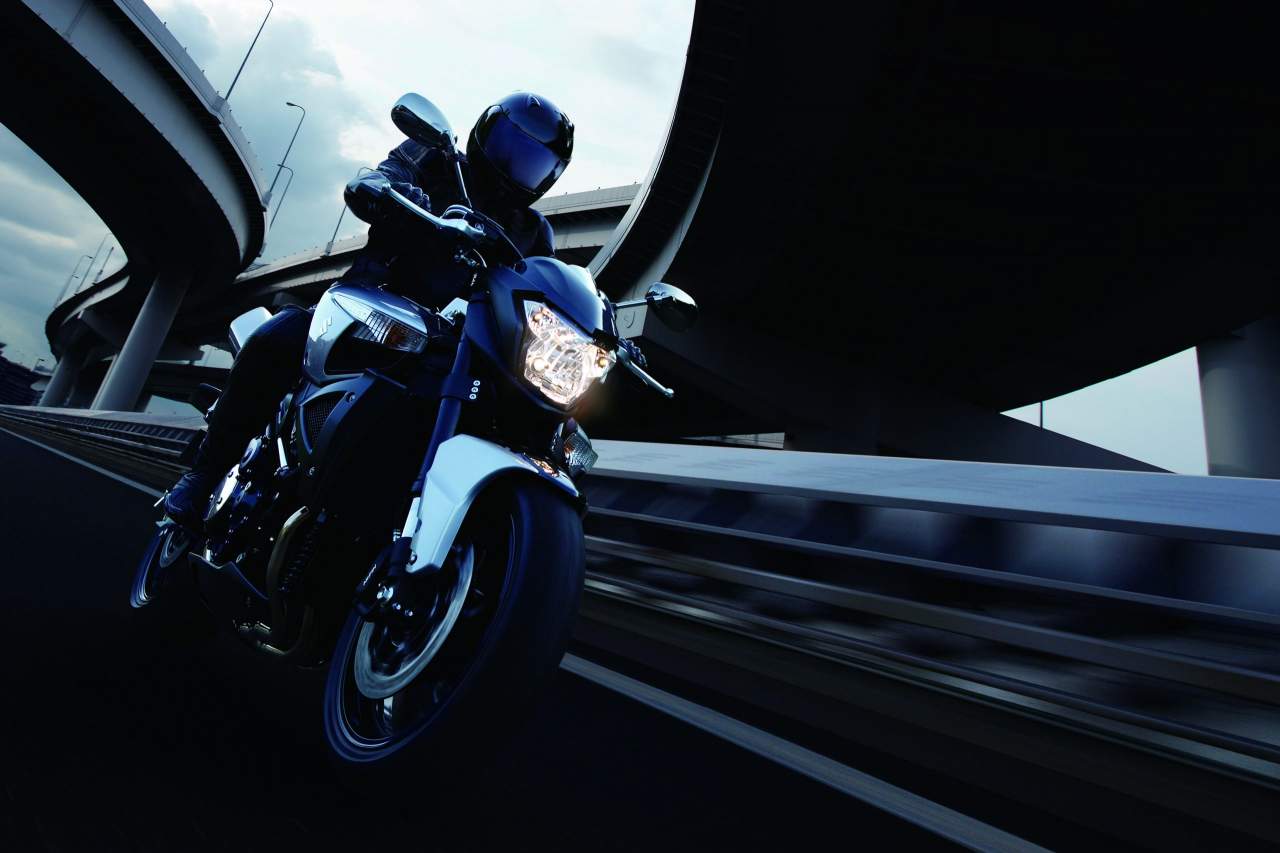 The B-King looked incredible and went like hell – but the extreme styling was maybe a step too far for the biking public. The timing was also bad, with the global financial crisis striking in 2008 just as the B-King hit showrooms.
Suzuki kept it on sale until 2012, but sales were disappointing, and it's now a rare bike. If you can pick one up, make sure you get all the original parts, especially the exhausts, and keep it standard – this is a dead-cert to be a future classic machine.
Suzuki GSX1300 B-King Bike Spec
Capacity

1,340cc

Top speed

158mph

Engine

16v inline four

Weight

262kg

Average fuel consumption

38mpg

Seat height

805mm
Suzuki GSX1300 B-King Bike Insurance
Suzuki GSX1300 B-King Bike Gallery
Owner Reviews
Pros
Ugliness of bike puts people off, but the naked hayabusa is astonishingly good and fun to ride. Power, handling, braking
Read More
Ride Quality5 out of 5 stars
Power, power and more power! Handles good in the corners and stops
Engine5 out of 5 stars
Lots and lots of torque!
Running Cost4 out of 5 stars
Fuel economy
Build Quality5 out of 5 stars
No problems so far!
Brake5 out of 5 stars
Very good