Hinckley firm trails electric 220kg 177bhp naked machine with 120 mile range
Electric power may not be the only future for motorbikes – but it's looking increasingly like a very important one indeed. And mainstream manufacturers are starting to show off their plans for a sector which has been fairly niche up till now. Harley-Davidson's Livewire is on the street, Yamaha, KTM and Honda are teaming up on a removable battery standard, and now UK firm Triumph has released the latest details on its electric bike project – the TE-1.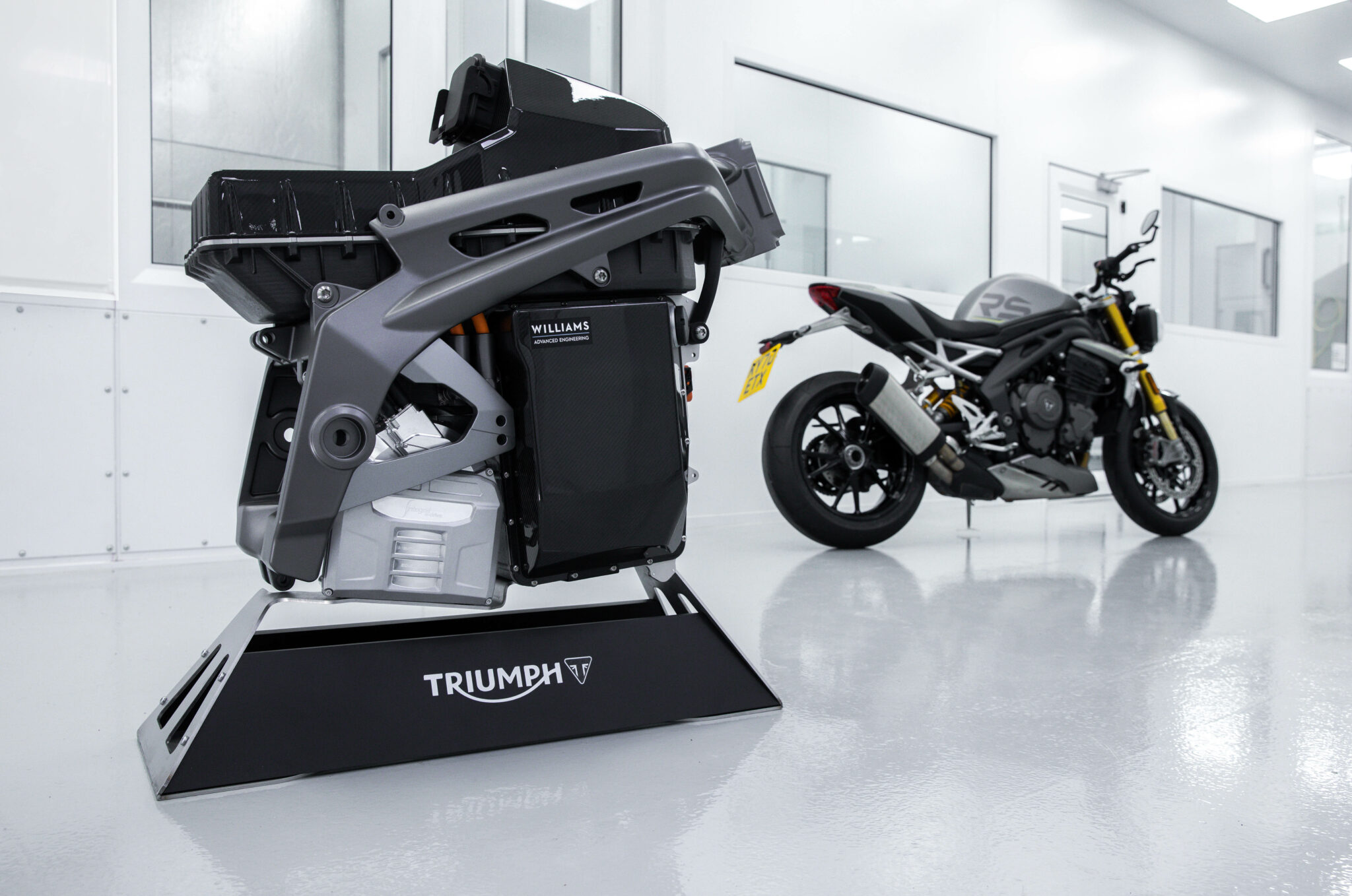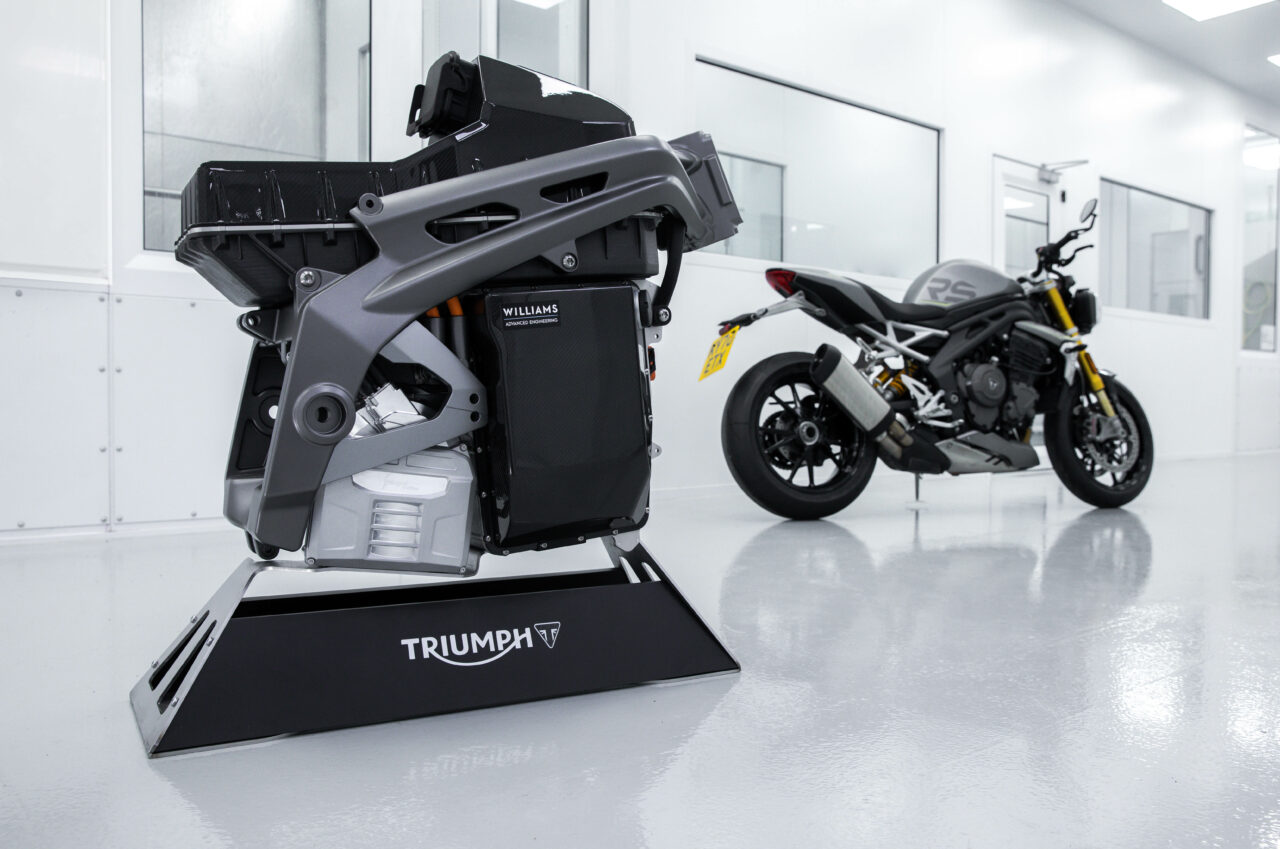 Based on a naked design, not unlike its Speed Triple, the prototype machine uses bespoke technology that the Hinckley firm has been developing in partnership with Williams Engineering, Warwick University and Integral Powertrain.
Integral has come up with the integrated motor and invertor pack, which uses silicon carbide semiconductor tech, active cooling and a peak power output of 130kW, (177bhp in old money), while weighing in at just 16kg. The battery pack is developed by Williams, and claims to exceed anything else on the market for energy density, and also incorporates the vehicle control system and battery management software. The capacity or weight hasn't been revealed, but the spec claims there will be enough juice for a 120 mile range, and that an 80 per cent charge will take just 20 minutes on a fast charger. Overall mass of the TE-1 should be around 220kg – heavy but not horrendous.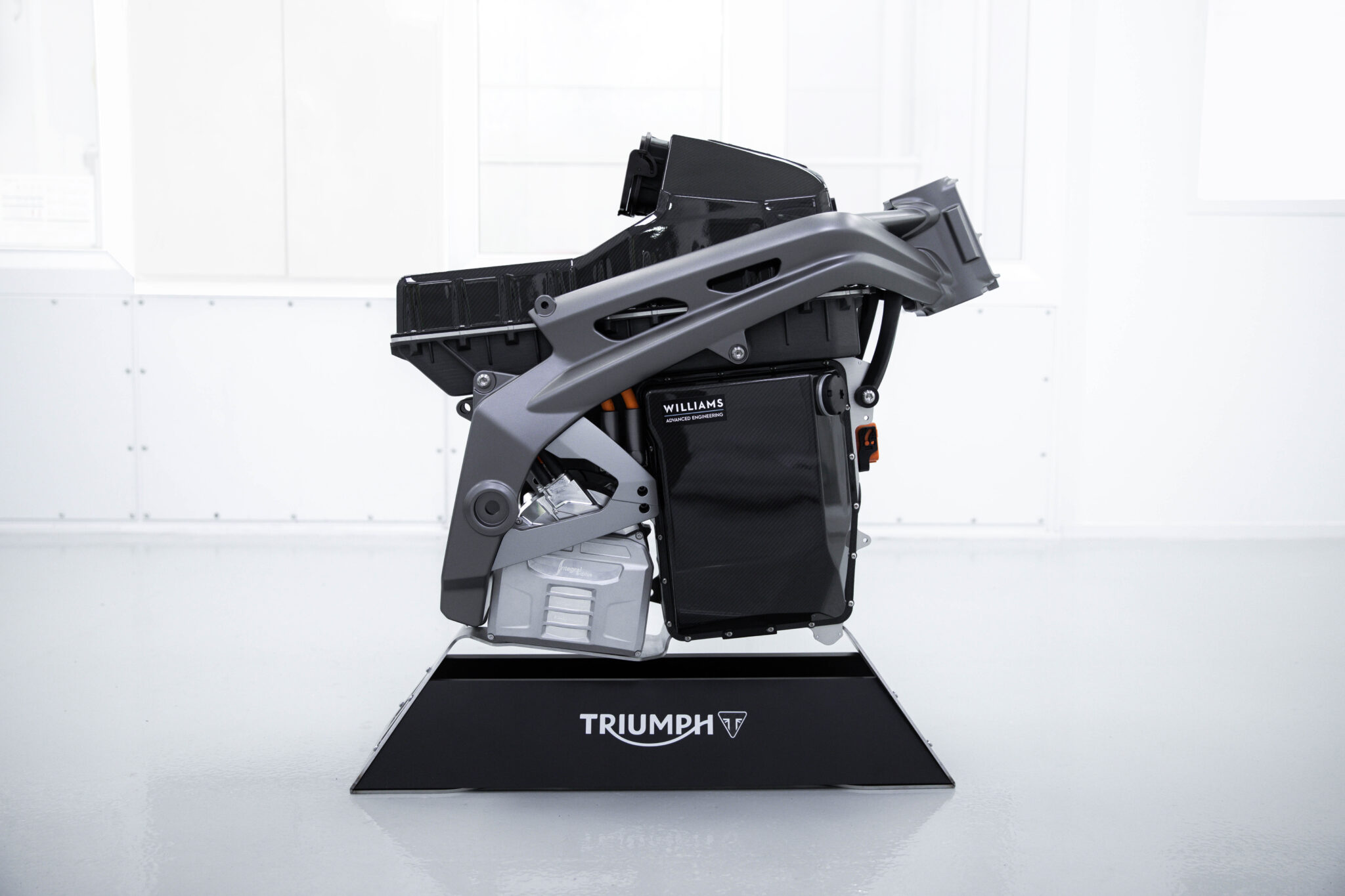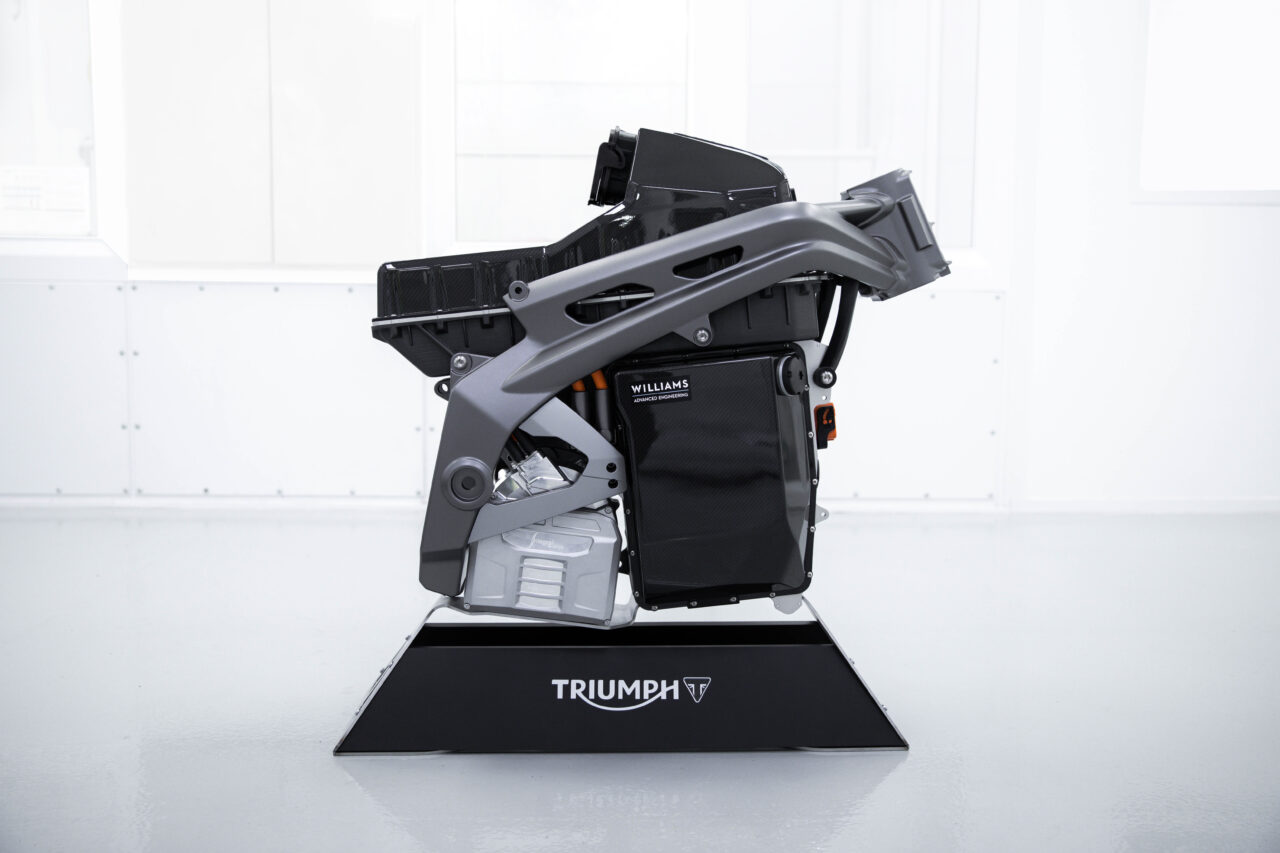 Triumph itself has developed all new vehicle control software to give intuitive throttle response, regenerative braking and traction control, as well as the new prototype instrument display. Alongside this electrical and control system work, Hinckley engineers have designed a brand-new prototype chassis to work with the battery and motor package.
Steve Sargent, Triumph's Chief Product Officer said "The starting point for us in the TE-1 project was to gather important customer feedback about what riders really want from their motorcycles and understand how an electric motorcycle can provide the experience that riders desire. Taking all of this feedback into consideration we began the chassis design, focusing on bringing everything together on the TE-1 Prototype in a way that provides a riding experience that is exciting and new but ultimately familiar. We have begun to define the powertrain and battery interaction through the use of software refinement to deliver an exhilarating power delivery and throttle response, which provides great control and feels intuitive to the rider.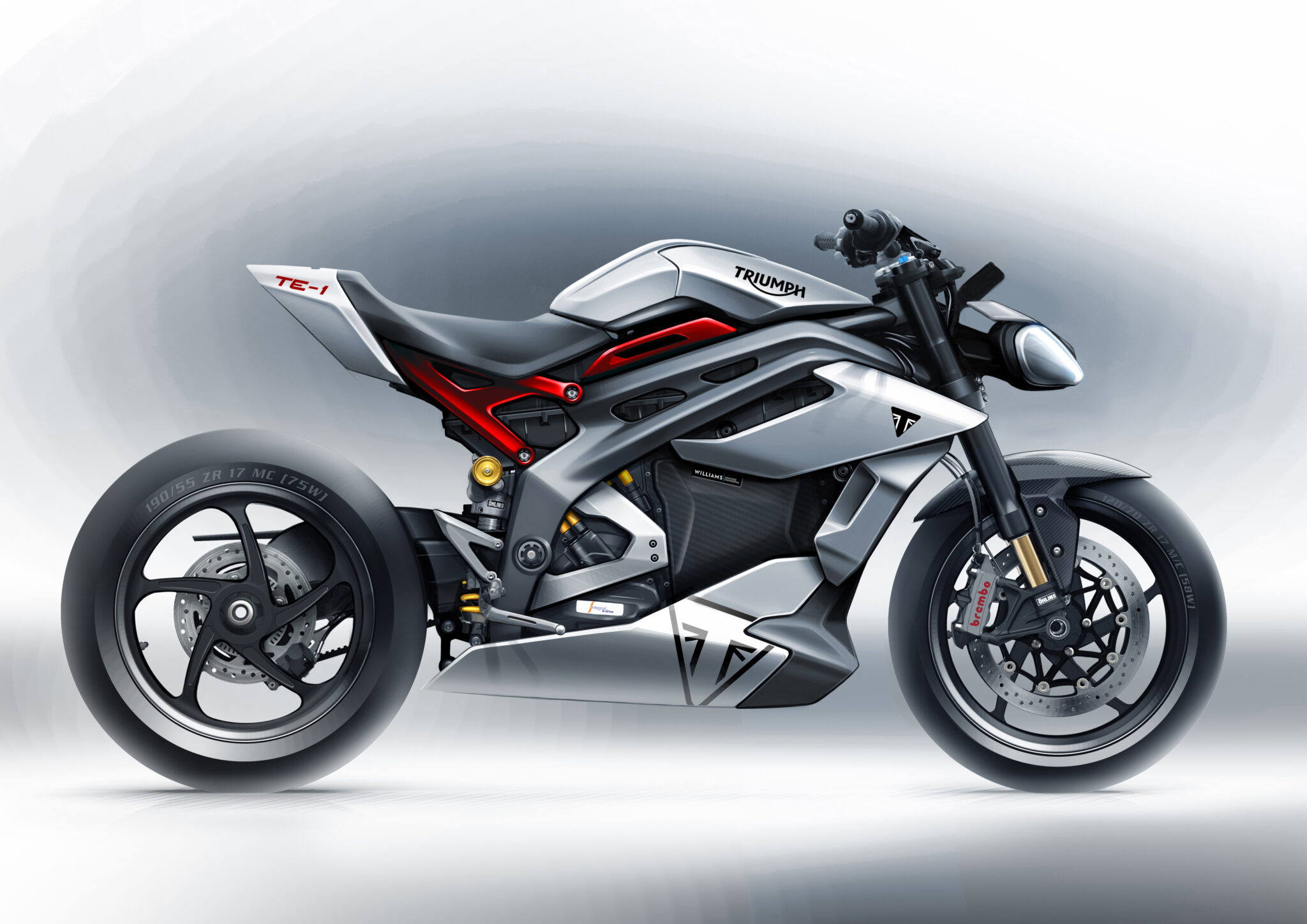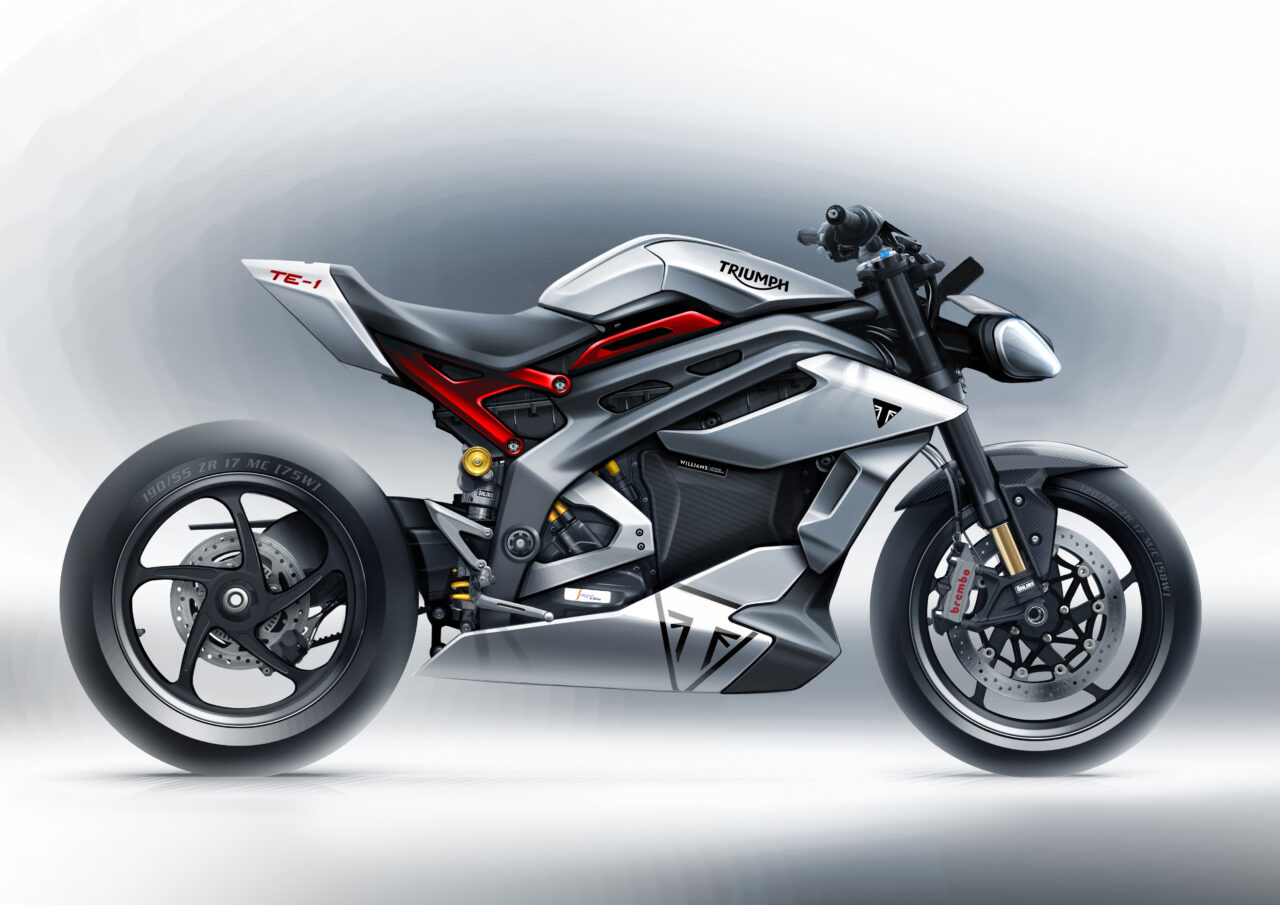 "Overall with the styling we wanted to create something that is fresh and exciting but a natural evolution of the Triumph brand. Something desirable in its own right, with distinctive Triumph DNA and definitely not something that is different just for the sake of being different.
"The team are proud to be leading such an innovative, strong and dynamic project with a fantastic group of partners which ultimately should set British engineering and design rightly at the forefront of future 2 wheel design."
Triumph is getting backing from the UK government on the TE-1 project, and the test programme, assisted by Warwick University, seems to be well advanced. Could we see the TE-1 in showrooms for the 2022 riding season? The chances seem to be pretty good…