There is plenty of good news for those who are considering buying a new motorbike.  The sheer variety of motorcycles being produced this year means that whatever budget you are on, you will likely find a model that will meet your requirements. Whether you are after power, handling, a smooth ride or pure good looks, the manufacturers have it covered.
Here is a quick look at some of the best models that have come out of the manufacturers in 2014:
KTM 500 EXC
Voted the best dual purpose bike, you can use this machine to zip around urban streets, or it will handle tough terrain just fine too.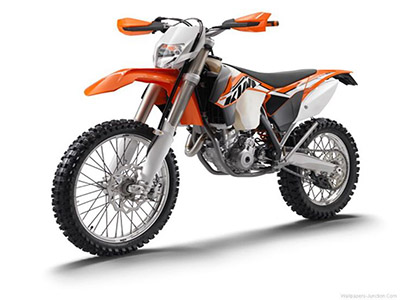 MSX125 Mini Street X-treme
A small leisure bike aimed at the youth market, Honda's Mini-Street X-treme has standard sized components powered by a 125cc fuel-injected 4-stroke engine. Produced to be part mini-bike and part motorcycle, this model is a fantastic first bike that will give learners a lot of fun.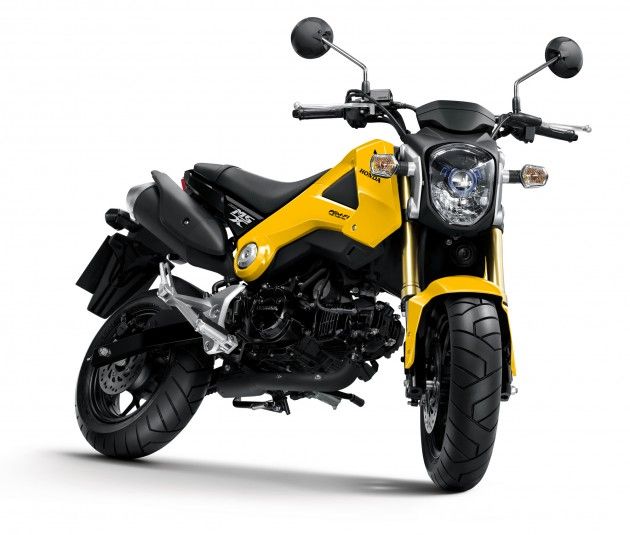 Yamaha FZ-09
A bike that many enthusiasts rave about, the FZ-09 features an 847cc inline three-cylinder engine to help you navigate the urban environs.  Given its fantastic spec and a bargain price, this bike is a real hit with riders looking for something affordable.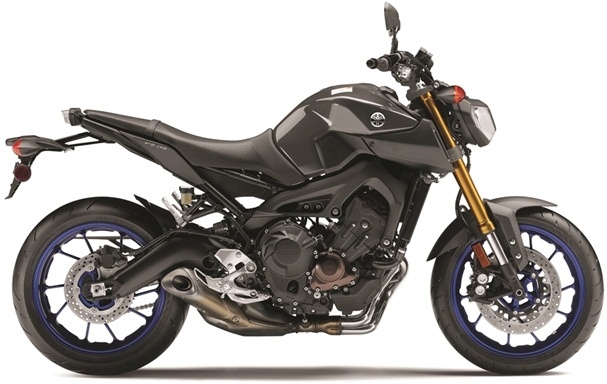 Kawasaki Vulcan 1700 Vaquero ABS
A cruiser offering plenty of comfort and style, this latest Kawasaki features a 1700cc V-twin engine tuned to deliver instant power with a twist of the wrist.  It also boasts features like a roomy cockpit, and electronic cruise control and a high output radio system, making you the envy of all your riding friends.
BMW R1200RT
A great sport-touring bike, this BMW has been hailed a huge success in combining comfort in travel with sports performance.  It has a powerful boxer engine with a large centrifugal mass for added smoothness, as well as a continuous main frame that enhances stability.  Overall, the R1200RT is a safe and classy ride for its lucky owner.
Harley-Davidson Street 500 and 750
Like other major manufacturers, Harley-Davidson is putting a lot of effort into designing motorbikes that will lure younger riders.  Its efforts culminated in the release of the Street 500 and 750 Dark Custom motorcycles this year.  Both are super sleek and built for easy rides around town.  With inputs from young adults all over the world, it promises to satisfy the requirements of riders in this market segment.
Indian Chief Classic
A powerful cruiser equipped with the latest technologies, the Indian Chief Classic is pretty tough to beat on spec.  Premium features include keyless ignition, genuine leather saddle, tear-drop tank design, cruise control, high quality chrome laced spoke wheels, and much, much more.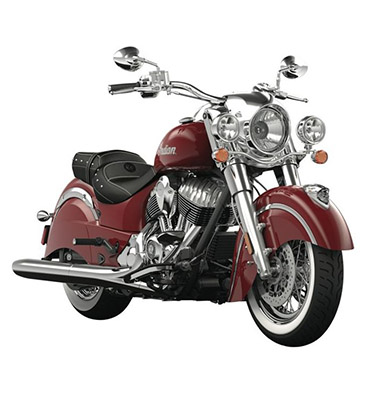 Ducati Streetfighter 848
Offering a new Trellis frame that allows superb handling, the Streetfighter also features a powerfully engineered 848 L-Twin engine.  It is a good looking bike too, with the first Streetfighter model voted the "Most Beautiful Bike" back in 2008 at the Milan show.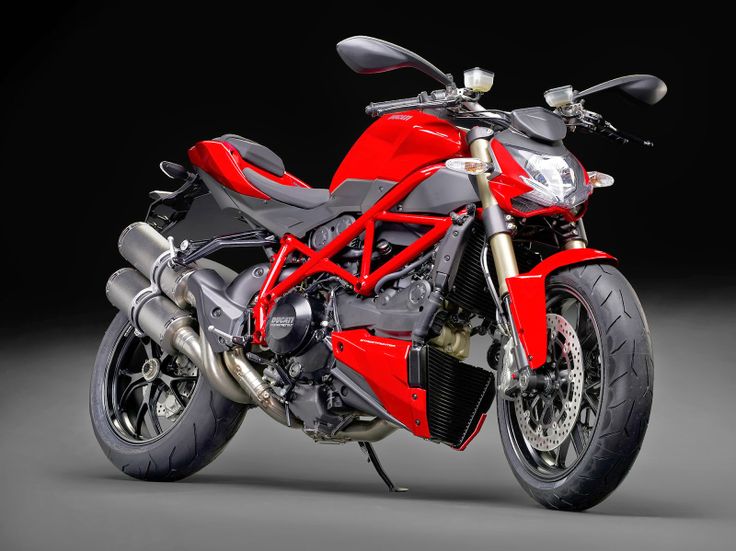 Suzuki V-Strom 650A ABS Adventure
This is a versatile bike that can be used for commuting during the week and touring during the weekends.  Appealing to a wide range of riders, it is one of best-selling bikes in its class.  In this latest Suzuki model, riders can enjoy an adjustable windscreen, sleek aluminium side cases large enough to fit a full size helmet and a rugged accessory engine bar.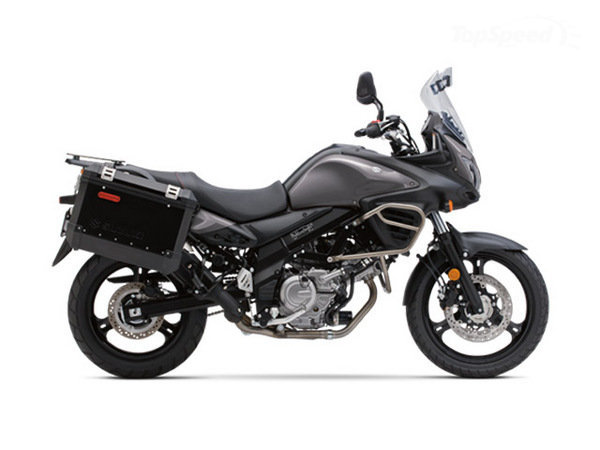 KTM 1290 Super Duke R
Whether you want to come up tops at a racetrack or just ride around the city, this KTM model has plenty to offer.  It combines explosive acceleration and low fuel consumption – two key features that win riders over.  Since it can travel at great speed, it is also equipped with racing-level deceleration, allowing quick brakes in the event of an emergency.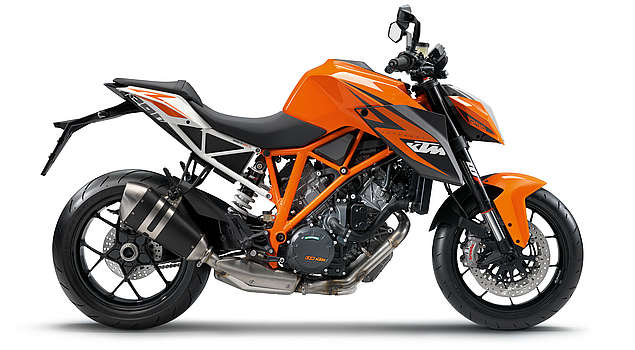 These top bikes are just the tip of the iceberg when it comes to new bikes for 2014.  There are plenty more out there if you want to have a look a wider range.
Do your research
With so many manufacturers and models out there, how do you go about finding the right motorcycle for you?
They key to getting the bike of your dreams is to do your research.  Just turning up to a dealer and buying something that looks nice really isn't the best way to go about it.  Love at first sight doesn't work when it comes to buying a motorbike!
An ideal bike is one that suits your level of experience and skills.  It should also be a joy to ride, not just for now but for a long time to come.
What to consider
You should ask yourself plenty of questions before going into a dealer.  What sort of engine size are you after and why?  Bear in mind that if you get a bike that isn't powerful enough, you might outgrow it pretty quickly.  However, if you get one that's too powerful, you risk compromising your safety.
Around what speed will you tend you travel on your bike?  Does the ability to accelerate quickly matter to you?  What seating position are you most comfortable with?
How you plan to use the bike is obviously a big factor in the final make and model you select.  For example, a racing bike would not be suitable if you just want to enjoy the touring lifestyle and are not in a particular hurry to go anywhere.  If you are planning to commute on the other hand, a traditional bike or one designed particularly for riding around urban streets would be ideal.
Go to a reputable dealer
Don't underestimate the importance of going to a reputable dealer when buying your bike.  Not only are you more likely to find a bigger range of motorcycles to choose from, you will also benefit from access to salesmen who know their motorbikes inside out.
Finally, keep in mind that although private sales might be lower priced, you will not likely have any after sales service or get anything back should your new bike break down.