The 2023 British Superbike Championship ended last weekend with a thrilling climax at Brands Hatch and, in the closest series ever seen, it was BeerMonster Ducati's Tommy Bridewell who came out on top by just half a point from team-mate Glenn Irwin.
Bridewell finally claims the number one plate
After more than a decade of contesting the BSB Championship, a period that has seen him contest almost 400 races, Bridewell finally got his hands on the title at Brands in a tense and dramatic finale.
The final race of the season saw the destination of the title change no less than eight times but with two seconds and a third across the weekend, it was ultimately Bridewell who got the job done albeit by the tiniest of margins.
After finishing second and third overall in previous seasons, Bridewell had only taken seven career wins prior to this season but he more than doubled that in 2023 with eight victories and whilst the nerves were evident throughout the weekend, he held everything together when it mattered most.
The Wiltshire rider has dedicated his racing career and, indeed, his whole life, to the memory of his late brother Ollie who lost his life in a BSB practice session at Mallory Park in 2007, and the emotion of the moment poured out once the racing was over and the title was finally his.
"Everything in my life has been built towards this and I've dedicated every day to my late brother Ollie and to become BSB Champion, so for it to finally happen has made my life complete," a tearful Bridewell said.
Beating Irwin in Saturday's damp race would ultimately prove crucial and whilst Sunday saw fortunes ebb and flow, Bridewell's pace was never in doubt. Irwin did all he could, but Bridewell sealed the second position he needed at Druids on the final lap of the final race and after all the drama of recent rounds, both riders were quick to pay respect to each other.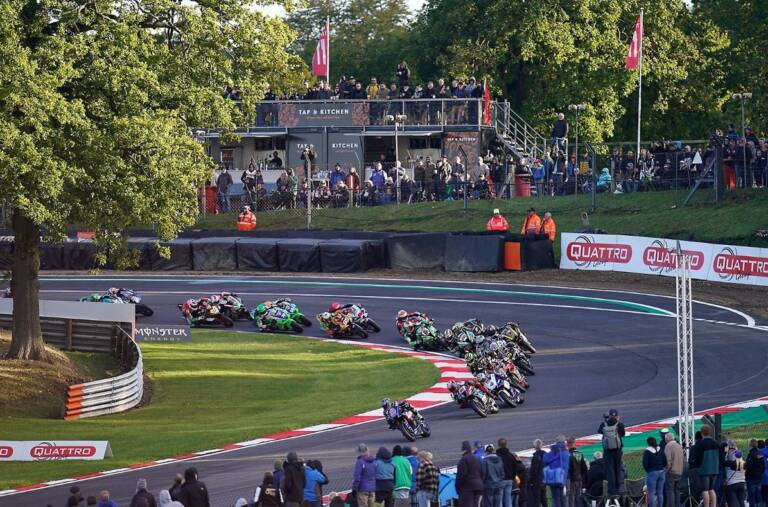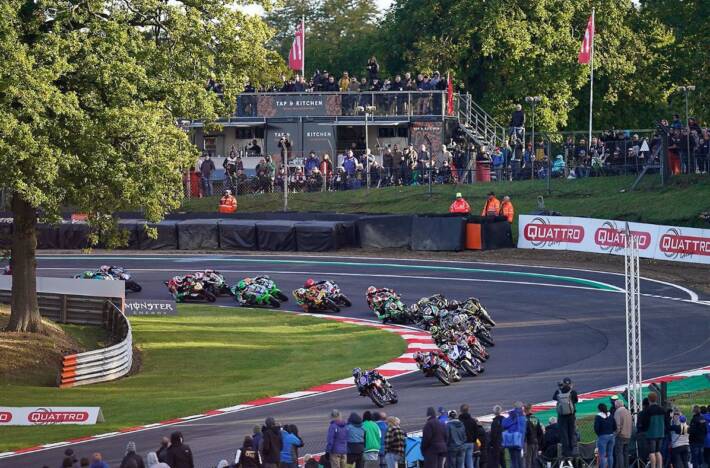 "Glenn was attacking to win the race and full credit to him, not just today but all season. He's brought both the best and worst out of me and he's pushed me like no team-mate has ever done before – he's an unbelievable rider and certainly knows how to ride a bike," said Bridewell.
Despite having won the title for Ducati, Bridewell's whereabouts for next season, like many other riders, has yet to be announced but paddock rumours are suggesting a switch to Honda may well be on the cards.
Second again for Irwin
Just like 2022, Irwin took two wins at Brands Hatch to finish second overall in the BSB Championship but this year we saw a different rider as he took more victories than anyone else.
Ten wins was his best haul in a single season, but it didn't alter the fact he fell agonisingly short of his maiden title by just half a point. And whilst he'd done wonders in recent rounds to reduce Bridewell's lead from 34.5 points, finishing behind his team-mate in the opening race of the weekend at Brands would prove pivotal.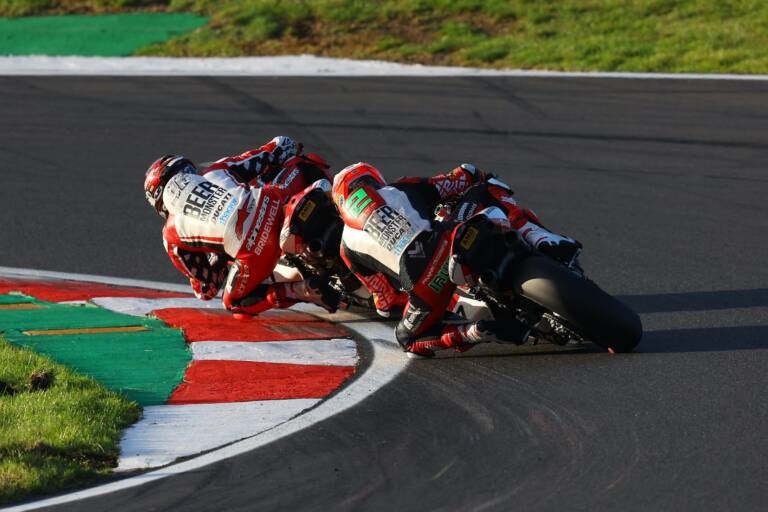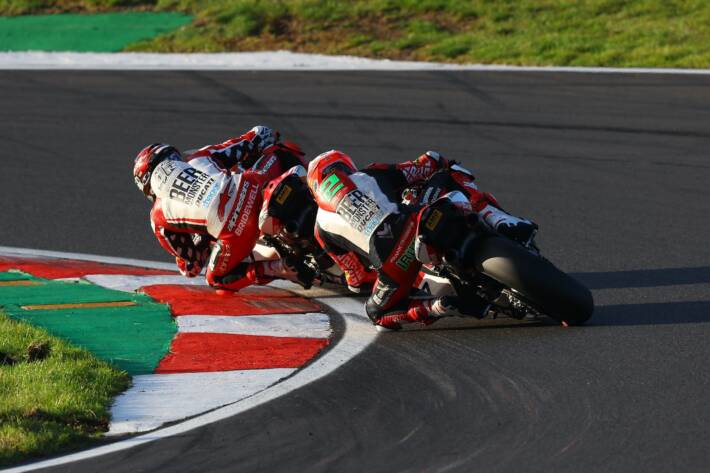 Of course, other moments during the year could be looked at, like crashing out of the lead in the second race at Knockhill and failing to score a single point at the penultimate round at Donington, but the fourth place at Brands meant that even if Irwin won both races on Sunday – which he did – Bridewell would lift the title with two seconds – which he did.
Both riders fought tooth and nail for their respective positions with Irwin trying all he could in Sunday's second race, especially, to bring other riders into play, most notably the Yamaha duo of Kyle Ryde and Ryan Vickers. He ultimately fell half a point short but was satisfied with his efforts.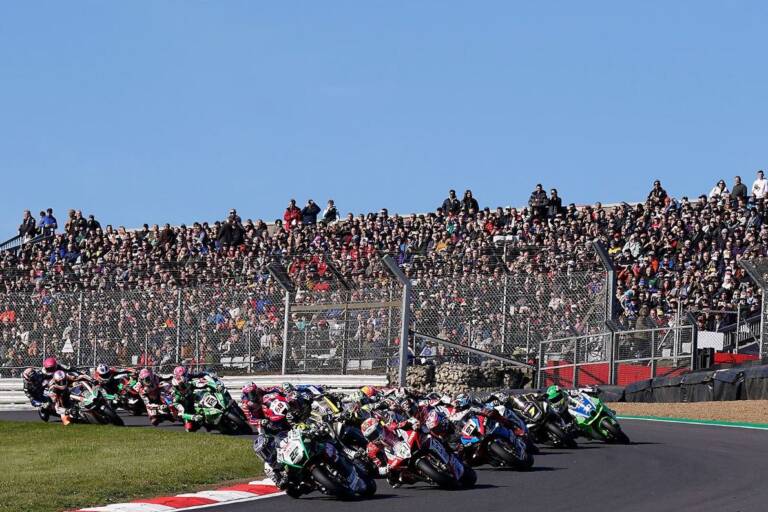 "The maths were simple; I had to win both races and although I did that, it wasn't quite enough so hats off to Tommy. I tried every trick in the book, especially in the last race, and positions changed regularly, sometimes in my favour and sometimes not."
"The most important thing though was that I gave it everything and that's all I can ask so full respect to Tommy. You had two guys from the same team giving it everything and all for the same reason and whilst there were ups and downs along the way, you could see the respect we have for each other."
Best season yet for Ryde
It would be unfair to label Ryde as the best of the rest, but he was ultimately the only rider who took the fight to the Ducati pairing at the final round, winning the opening race which meant he remained in the title fight on the final day.
The LAMI OMG Racing Yamaha rider knew he needed both Bridewell and Irwin to have a DNF for him to have a chance of the title and whilst that didn't happen, he was a thorn in their side throughout. And having never previously taken a BSB podium at Brands, to come away with a first and two thirds showed the progression he'd made in 2023.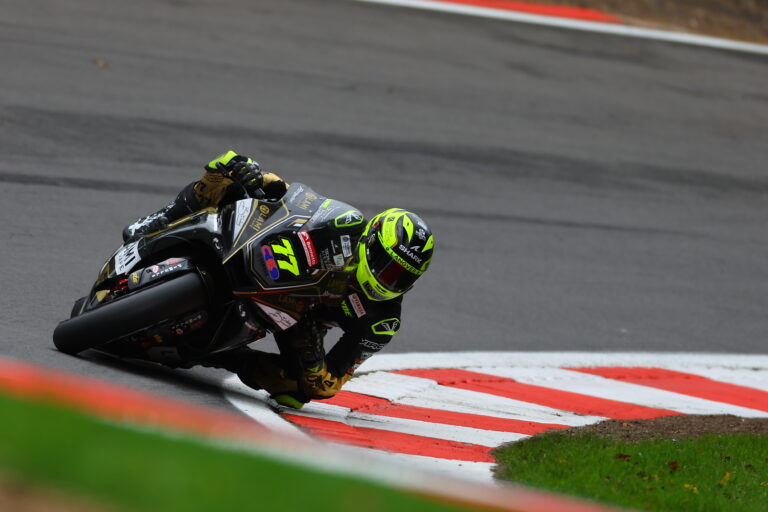 It was another step forward for the 26-year old who ended the season with six victories and he can point to a mid-season dip, where he only took one top six finish in a run of nine races at Snetterton, Brands and Thruxton, that prevented him from finishing higher than third overall.
"The top three has been the goal all season and whilst it didn't look possible at one stage, I was strong in the final few rounds and Brands was arguably my best weekend of the year but I think those mid-season blips cost us on being really close to winning the championship," he said.
Remaining with the OMG team for 2024, Ryde will no doubt be looking for more consistency next year to ensure he's an even stronger candidate for the title.
Title hopes fade away.
Coming into the final round, eight riders were mathematically in with a chance of the 2023 BSB title although, realistically, Leon Haslam, Jason O'Halloran and Lee Jackson were the only ones who could have wrestled the title away from Bridewell, Irwin or Ryde.
All three had their moments at Brands but aside from O'Halloran in race one, none of them challenged for the race wins. The Australian took pole and then finished second to Ryde in the opener by just 0.015s and was doing similar in race two before he crashed out on a cold tyre.
That ended his hopes there and then and it was an almost anonymous end of season for the McAMS Yamaha rider when he finished seventh in the final race. It ended his five-year tenure with the team who bowed out of the BSB series after a superb run since 2017, which included lifting the 2021 title with Tarran Mackenzie.
Haslam (ROKiT BMW Motorrad Team) was another to suffer a spill, crashing out of race one, and with fifth and sixth on Sunday, he ended the season in fifth overall, one place ahead of O'Halloran who switches to the FS-3 Racing Kawasaki team in 2024.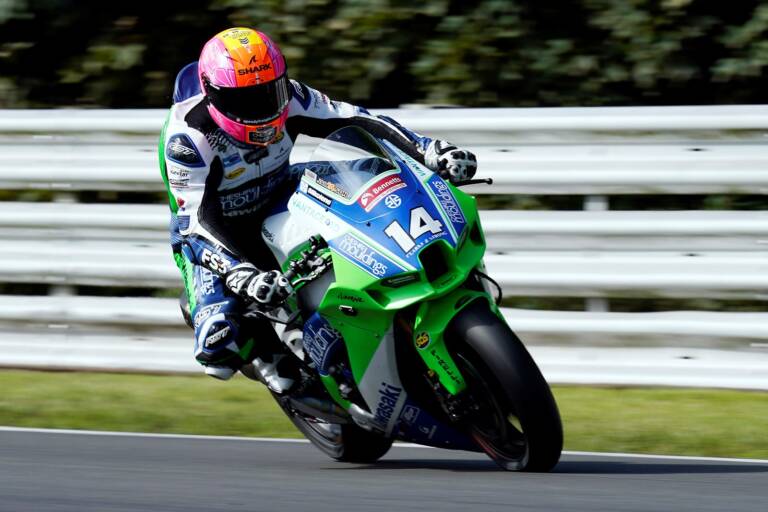 Ironically, he'll replace Jackson who finished above him in the final standings in fourth overall, the Lincoln rider the only one to score points in every single race, a superb achievement. Jackson paid for a sluggish first half to the season, but he shone in the second half and was an almost ever-present top five finisher, the highlight being five podium finishes at Oulton and Thruxton. He's expected to move to Hawk Racing and Honda power next year.
Josh Brookes' season was the opposite to Jackson's, strong at the start but low-key at the end. Two victories in the first four races gave him the championship lead but from round five onwards, a sequence of 21 races, he only took three podiums and, more often than not, he was at the wrong end of the top ten.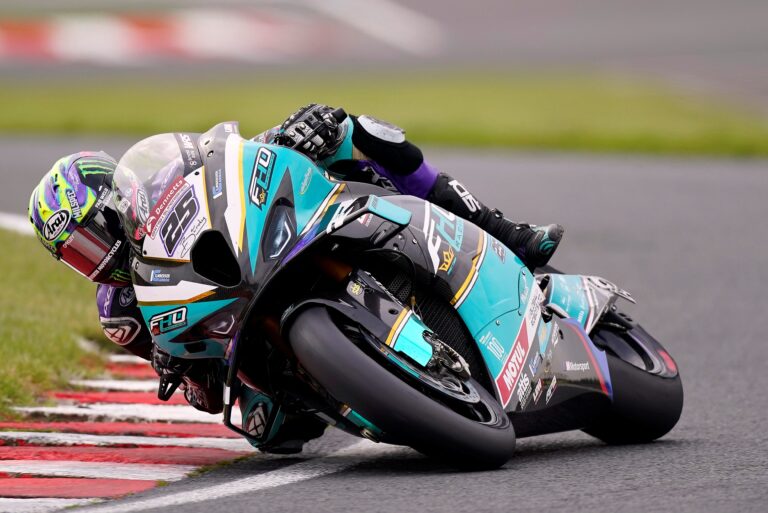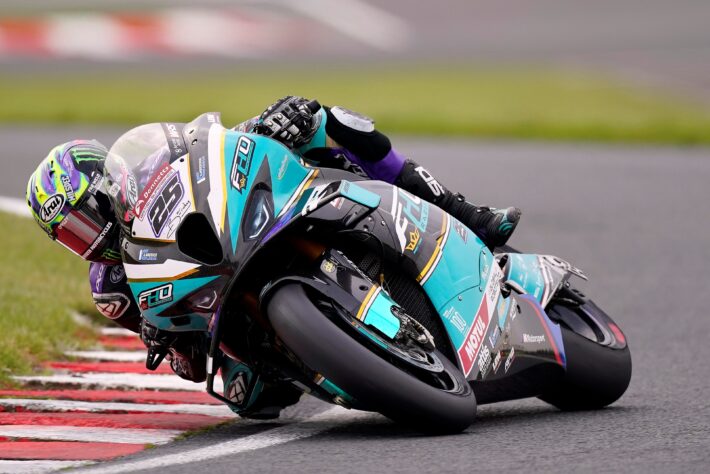 Nevertheless, it was a solid first season on the FHO Racing BMW, one which he'll look to build on next year.
Breakthrough season.
Ryan Vickers isn't a new name to BSB fans with the 24-year old now a 'veteran' of 127 BSB races. But despite having competed in the series since 2019, he had to wait until his fifth season this year to make his breakthrough and, subsequently, make his mark.
Eyebrows were raised when he joined Ryde at the OMG team, especially as he was given a two-year deal, but with less pressure, it played into his hands and with 11-time British Champion Roger Marshall in his corner, his riding came on leaps and bounds.
Not only did he significantly reduce his mistakes, and ultimately his crashes, he had consistent pace to run at the front and this was seen with victories at both Brands and Donington. He'd never taken a BSB podium before this season, let alone a win, but he now has seven to his name and must be considered a title challenger in 2024.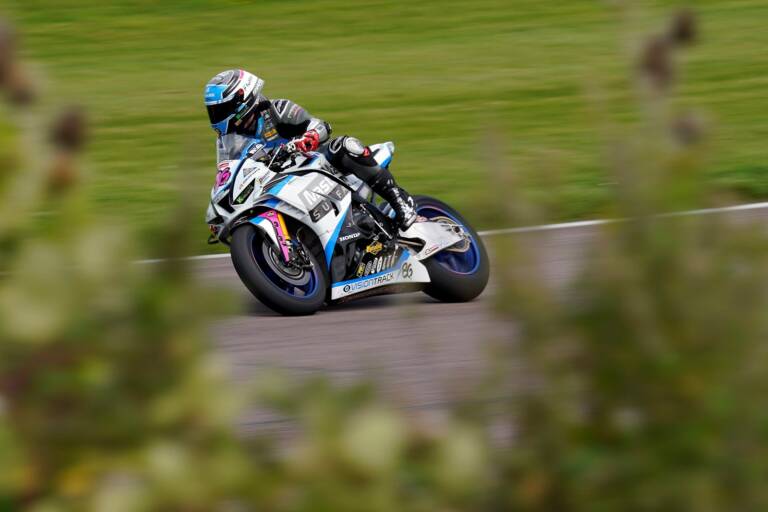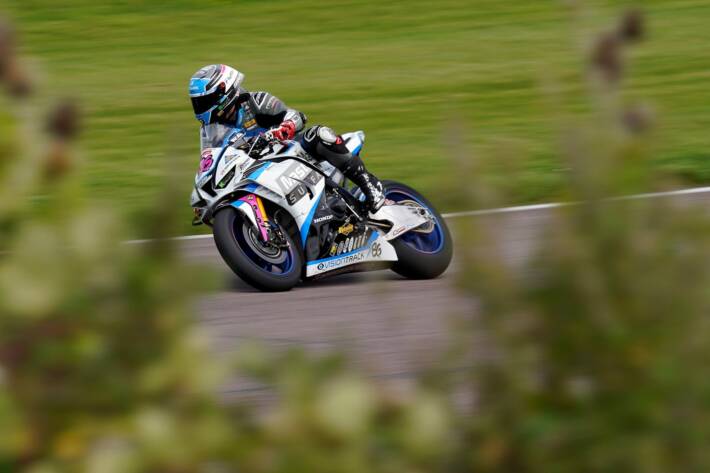 The year was also notable for the performances of rookies Charlie Nesbitt (MasterMac Honda by Hawk Racing) and Max Cook (Cheshire Mouldings Kawasaki), both shining at various stages of the season. Nesbitt ended the year in 11th overall with Cook four places further back and both can be expected to be more prominent front runners next year.
Having started watching motorcycle races all over the world form childhood, Phil Wain has been a freelance motorcycle journalist for almost 20 years and is features writer for a number of publications including BikeSport News, Classic Racer and Road Racing Ireland, as well as being a regular contributor to MCN and MCN Sport. He is PR officer for a number of teams and riders at both the British Superbike Championship and International road races, including PBM Ducati, John McGuinness, KTS Racing and Jackson Racing. He is also heavily involved with the Isle of Man TT Races working with the race organisation, writing official press releases and race reports as well as providing the TV and radio broadcasting teams with statistical information.