Bridewell surges clear
This year's British Superbike Championship passed its halfway mark at Brands Hatch last weekend and with 18 of the 33 races now completed, a clear pattern's emerging. And that pattern has seen Tommy Bridewell surge clear with a glut of victories.
Winning run
Bridewell is one of the most experienced riders on the 2023 grid and one of the most experienced of all-time with more than 375 BSB races under his belt but he's never been a prolific winner – until now.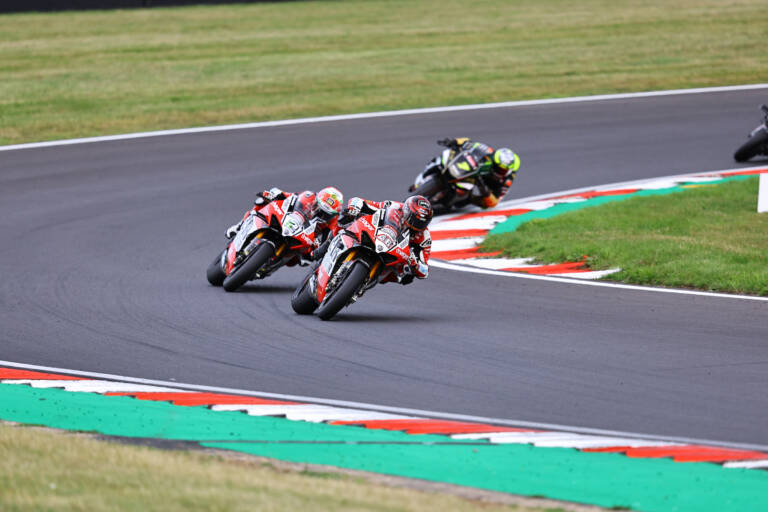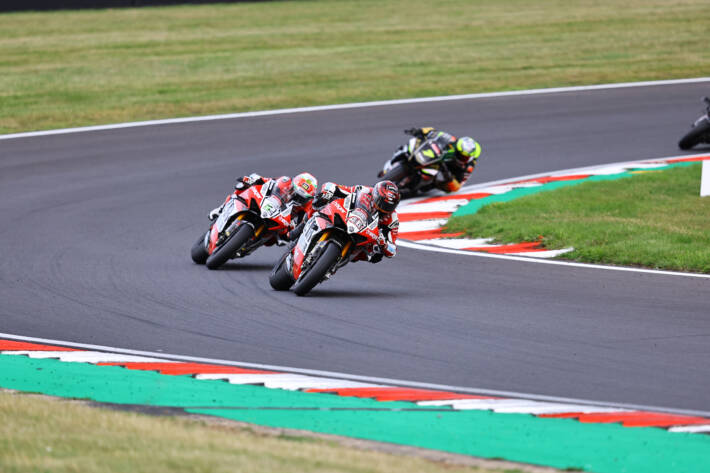 The Wiltshire rider had only recorded eight victories prior to the beginning of this year but he's well on his way to doubling that after just half of this season with six taken at the first six rounds. More tellingly, he's won five of the last six to pull 34.5pts clear of nearest rival, BeerMonster Ducati team-mate Glenn Irwin.
The third-placed rider, Kyle Ryde, is 77pts adrift and whilst there's still a long way to go, it's looking like Bridewell and Irwin will dispute the title over the second half of the season such has been their dominance. They're also been the most consistent with Bridewell having thrived in his new environment.
"I'm really proud of what we're doing at the moment. I'm thinking more about what I'm doing which is allowing me to analyse more, understand more, and learn more and all of that combined is helping me go faster," he said.
Bridewell has put a lot of effort into the practice sessions, focusing on arriving at the best race set-up possible with his F23-specification V4R Ducati and at both Snetterton and Brands Hatch he sat in the leading group for the first half of the races before upping the ante in the second. Indeed, had it not been for heavy rain in the Sprint race at Brands, he could have ended July with a clean sweep of wins.
"It's testament to the hard work we're doing on Friday and Saturday that we're doing what we're doing. We've adopted a different approach these last couple of rounds and it's all about maintaining the good momentum we have."
Work to do
In June, it was Irwin who was in the ascendancy with only a spill towards the end of the second race denying him a hat-trick at Knockhill but at both Snetterton and Brands, he's been both upstaged and outscored by his team-mate.
The Ulsterman clearly has the pace, having taken four wins of his own along with six other podiums, but his race craft hasn't quite been as strong, and he's found himself having to fight his way through the pack on more than one occasion.
That's led to both frustration and mistakes and, arguably, he could have finished second to Bridewell in each of the five races the latter won in July – or even beat him – if he'd have positioned himself better in the races. That's something he's recognised and at Brands did all he could to follow the lead of his team-mate.
"I felt good with the bike in practice at Brands when we didn't show our hand too much and learnt a lot from Tommy and Snetterton in that aspect," he said. "He's been doing a great job of late, so I adopted the same approach working on our race pace."
The rain scuppered his chances in race one at Brands and race two where he had to come from a lowly 14th on the grid, but he was right on Bridewell's tail for the third in what was another thrilling race around the iconic GP circuit.
"I felt I could have passed Tommy on more than one occasion and perhaps should have done so as the level's so high now you have to take the chance when you get it."
Bridewell and Irwin are clearly bringing the best out of each other with the PBM garage a far different proposition to the doom and gloom of 12 months ago. However, Irwin will be aware of the current roll Bridewell is on more than anyone else and he'll be keen to be the top dog when the series continues at Thruxton next month.
Ryde falters
With four wins at the first four rounds, Kyle Ryde sat just eight points behind Bridewell in the championship table but since then, the LAMI OMG Racing Yamaha rider has had a torrid time and faltered considerably.
The trip to Snetterton saw him take a best finish of eighth when he spent most of the weekend chasing a set-up. No matter what he tried, it didn't work, and it was only towards the end of the three days when it was found a puncture had been the cause of the set-up issues. In his own words, he'd essentially been chasing a problem that wasn't there.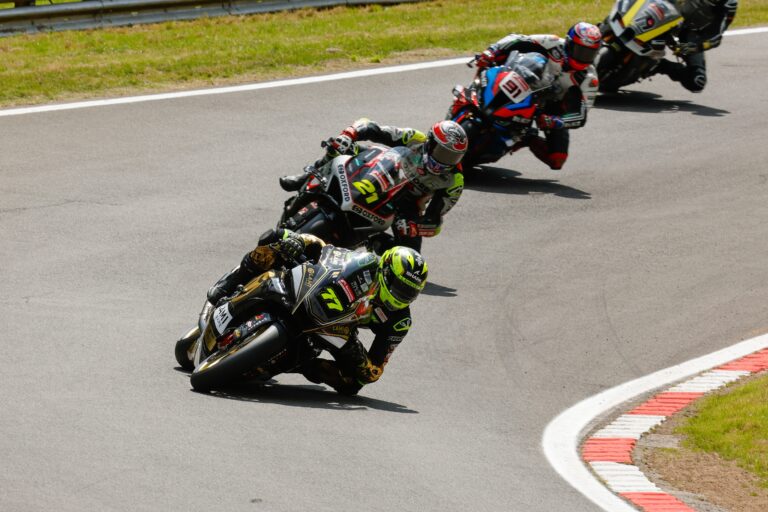 He didn't fare much better at Brands where seventh was his best effort. He only scored ten points in total from the three races after a broken gear linkage forced him to retire in the final race when, ironically, he was having his best ride towards the front of the pack.
Ryde's inconsistency has come when Bridewell has dominated and the eight-point gap a month ago has soared to 77 points and whilst there are many points still available, particularly at the final three rounds where those on offer increase compared to those at present, his confidence has clearly suffered. He needs to put together a winning run of his own if he's to cut the deficit to his Ducati rivals.
Vickers comes of age
Ryde's dip in form has come at the same time when team-mate Ryan Vickers' has soared, and the Thetford rider racked up his maiden win at Brands with an accomplished ride in the wet. it was backed up with similarly strong performances in the dry and came as no surprise as he's been on a great run since round three at Donington in May.
That was the venue of his debut podium in the series, something that many viewed was never going to happen when the season got underway. Previous seasons had shown glimpses of pace but had been littered with crashes, several of which left his body broken and some paddock insiders were surprised, to say the least, when he signed for the reigning champions this year.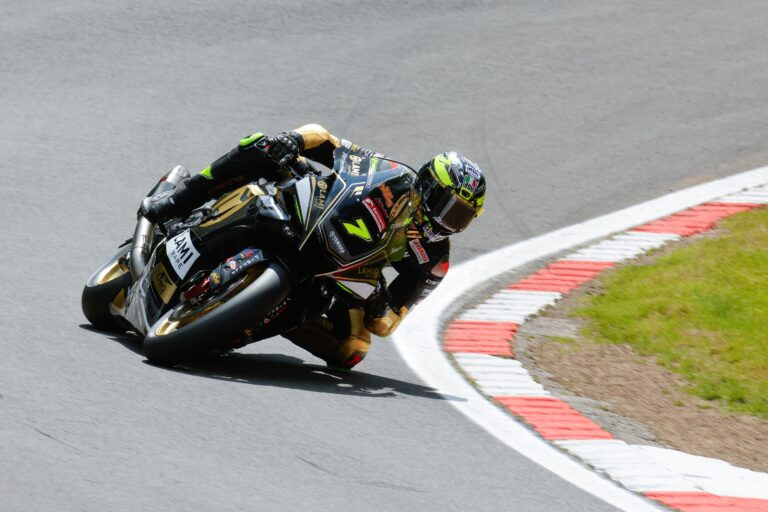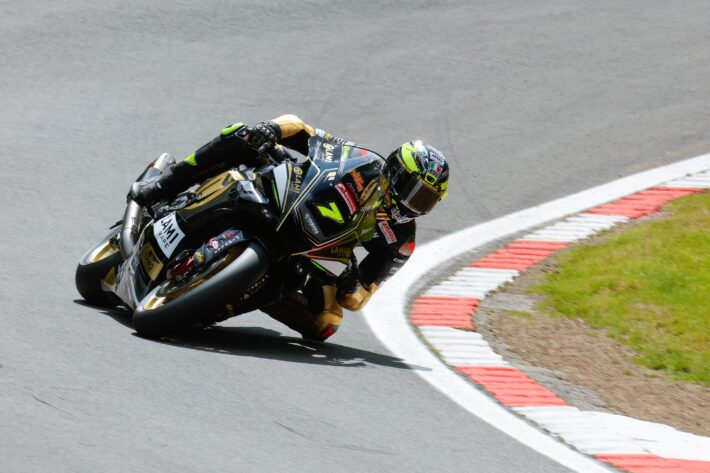 A broken wrist ahead of round one blunted his progress but since returning to full fitness, he's been a revelation, contesting the podiums from round three onwards and looking a completely different rider to the one seen seasons before.
Managed by former British Champion and Senior TT winner Roger Burnett, a crucial element this season has been the team enlisting the services of 11-time British Champion Roger Marshall as Vickers' rider coach. That, combined with the team's know-how with the R1 Yamaha, has clearly paid dividends and played a huge part in the turnaround in the 24-year old's career.
Title hopefuls hit by lack of consistency
Josh Brookes, Leon Haslam and Jason O'Halloran would all have had designs on the 2023 BSB title when the season started but whilst they've all shown good form, they've also suffered with a lack of consistency.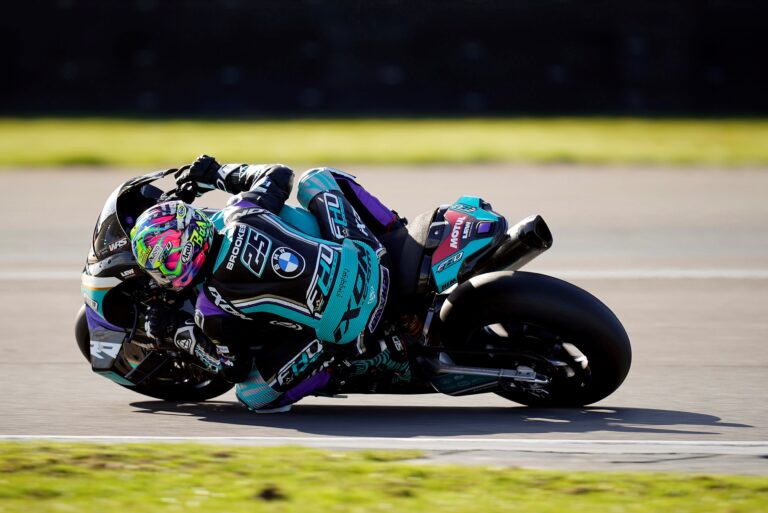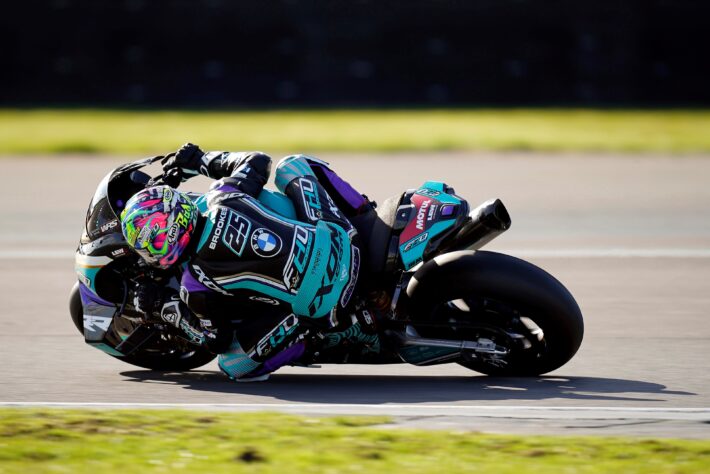 They're handily placed in fourth, fifth and sixth respectively but low scores and DNF's mean they're all more than 80 points adrift of the pace setting Bridewell.
Brookes, for example, could only manage a best of eighth at Knockhill before excelling at Snetterton with two seconds whilst he was leading the third when he retired. But the rollercoaster continued at Brands with just nine points taken.
"I have nothing really good to take away from the weekend. We're frustrated, annoyed – all the emotions you can have," he bluntly said.
Meanwhile, O'Halloran has had the best package at McAMS Yamaha for the last two seasons and had it not been for bad luck, could well have won both the 2021 and 2022 titles. Now though, the R1 has been caught up by its rivals.
"I thought Brands would be good for us, but it was just a difficult weekend," he admitted. "We don't really seem to have any strong points at the moment which is hard to believe really. I've won five of the last six races at Thruxton and if I get beaten there it'll be tough."
Kent stars
As well as the Ducati pairing of Bridewell and Irwin and the Yamaha of Vickers, Christian Iddon and Danny Kent have also starred of late but whilst that's to be expected of Iddon, it's less so of Kent whose BSB career is still very much in its infancy.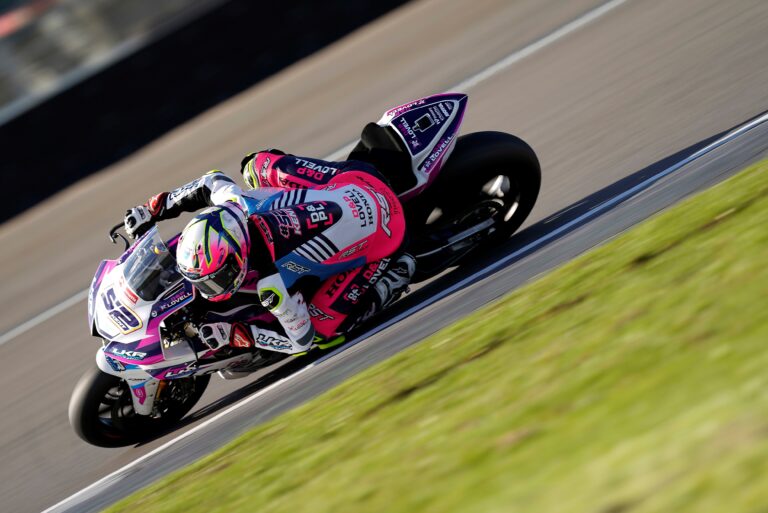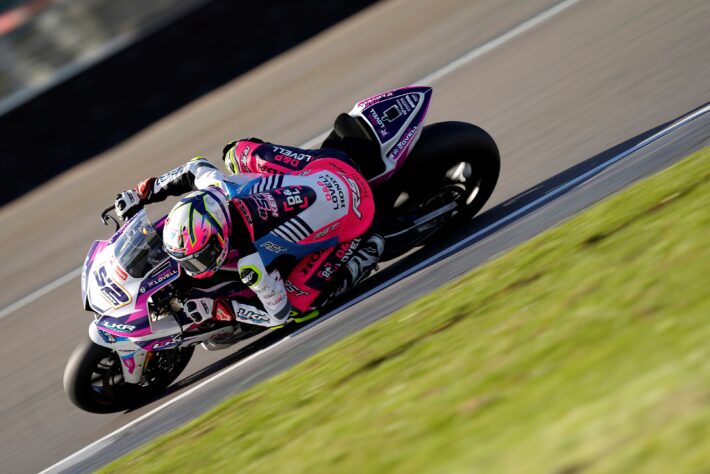 The former Moto 3 World Champion is beginning to look like a class act on a Superbike though and after two top-six finishes at Snetterton, he was never out of the top five at Brands, finishing on the podium in both the wet Sprint race and Sunday's opening dry race.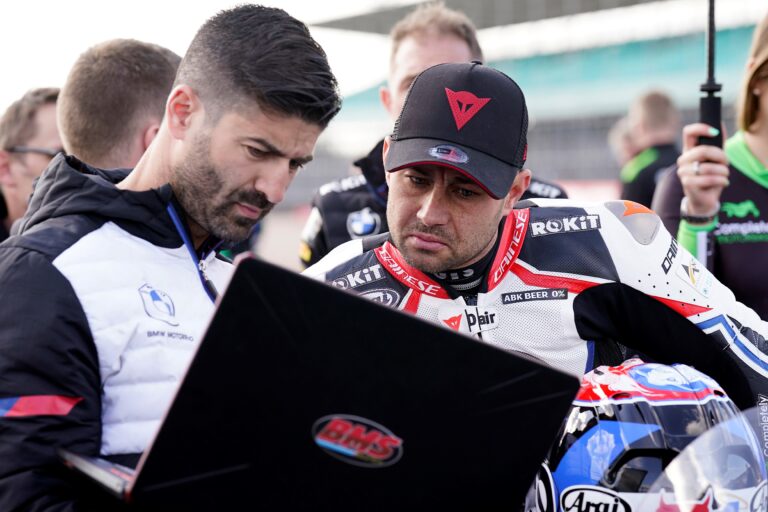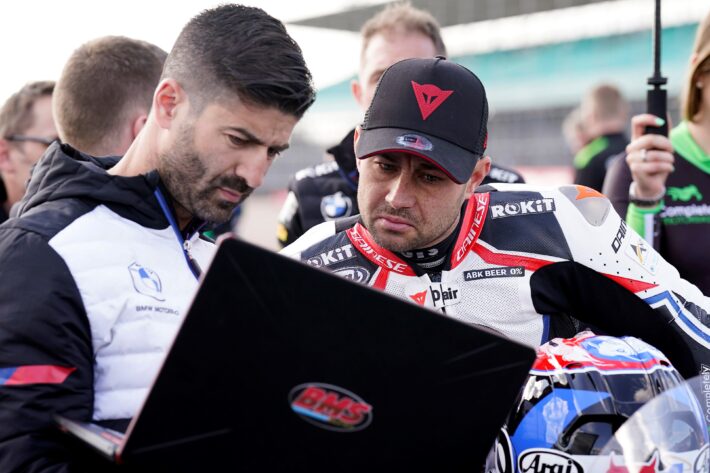 Setting up his own team, Lovell Kent Racing, and having last year's race-winning Honda Racing machines at his disposal is proving to be a formidable combination. Neat and stylish and with, arguably, the best-looking colour scheme on the grid, Kent's form in the second half of the season will be eagerly watched. At this rate, a debut victory cannot be far away.
Having started watching motorcycle races all over the world form childhood, Phil Wain has been a freelance motorcycle journalist for almost 20 years and is features writer for a number of publications including BikeSport News, Classic Racer and Road Racing Ireland, as well as being a regular contributor to MCN and MCN Sport. He is PR officer for a number of teams and riders at both the British Superbike Championship and International road races, including PBM Ducati, John McGuinness, KTS Racing and Jackson Racing. He is also heavily involved with the Isle of Man TT Races working with the race organisation, writing official press releases and race reports as well as providing the TV and radio broadcasting teams with statistical information.