After eight frenetic and fiercely competitive rounds, it's now time for the business end of the British Superbike Championship with the three-round, nine race Showdown getting underway at Oulton Park this weekend – let battle commence!
Ray has momentum
After a few years in the doldrums, his only victories coming in 2018, few would have put Bradley Ray down as a championship contender in 2022. An outsider, maybe, but not a contender. However, his season has been nothing short of superb.
Strong at the BSB opening round, when he took a brace of podiums, he's carried that momentum with him ever since and, indeed, with four wins in the last six races, he's in the ascendancy as the Showdown begins.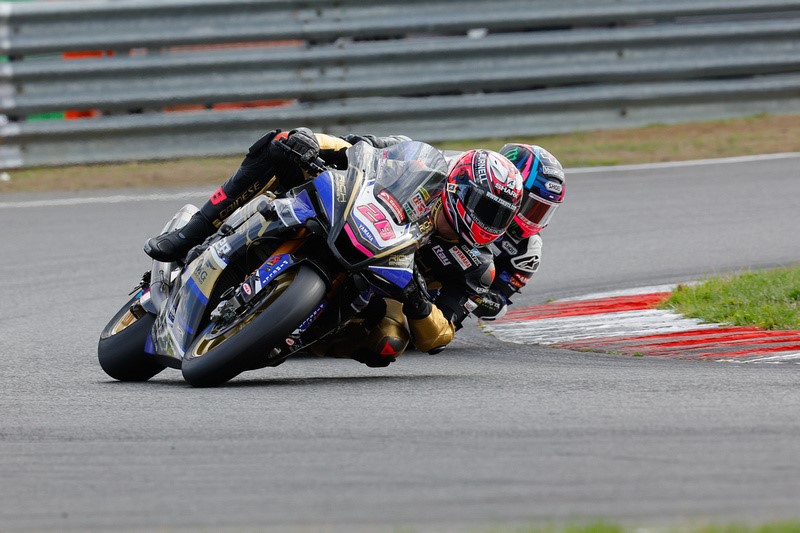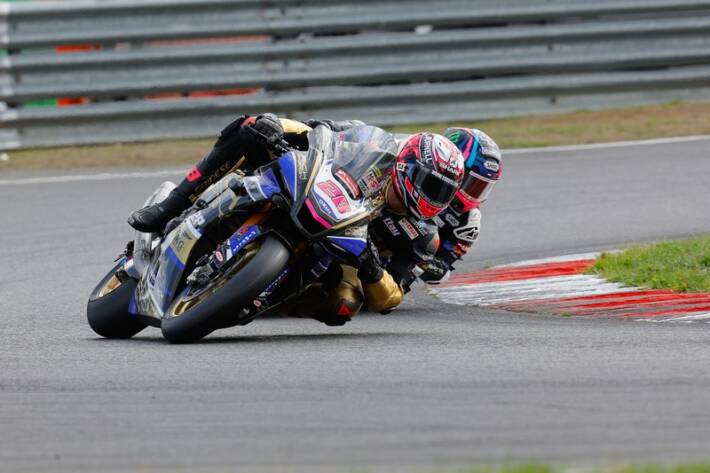 With 19 podiums in 24 races, he's only had one DNF and the consistency is a major tick in the box for both Ray and his Rich Energy OMG Racing team. They've taken full advantage of the Yamaha R1's strengths and capabilities and eked the maximum out of it every weekend. And, of course, eked the most out of himself.
There'll need to keep doing that at the final three rounds because, as we've seen before, the fastest rider and the one leading the championship coming into the Showdown isn't necessarily the one who wins the title.
Retaining the title
If Ray has momentum, so too does reigning champion Tarran Mackenzie. Injuries may have prevented him from competing at the first two rounds, and meant he was far from fit at the next two, but since then he's been back to his best.
With the exception of Cadwell Park, which has always been his bogey circuit, the McAMS Yamaha rider has been challenging for the win in each and every race and he has every intention of retaining the title he won last year.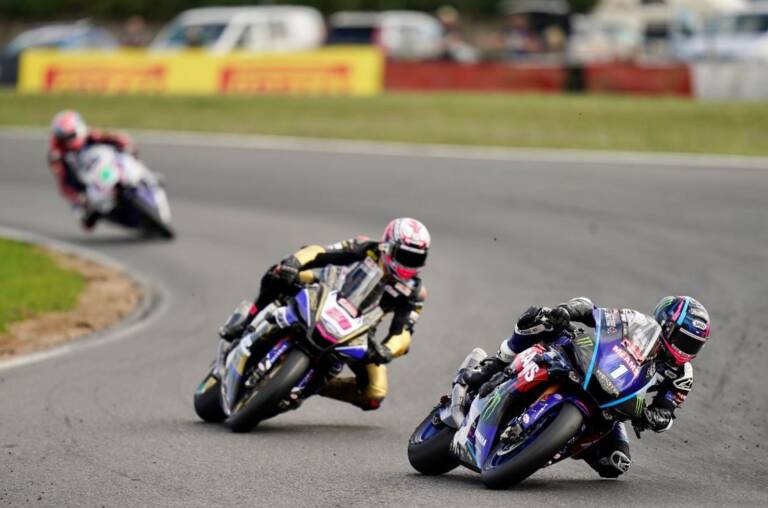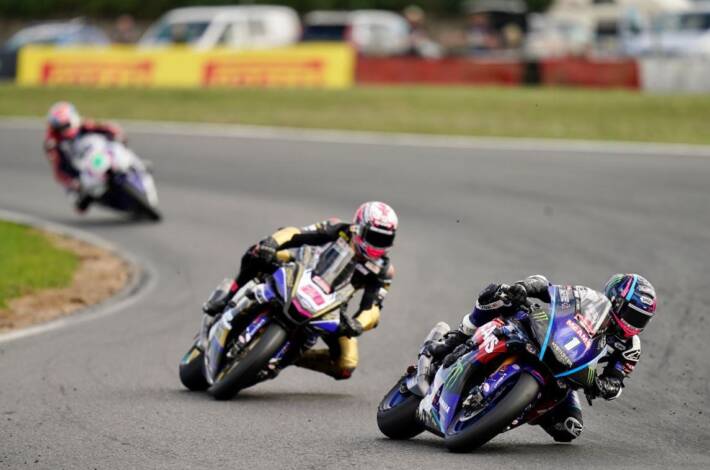 Since July, he's racked up three wins, five seconds and a third and that means he goes into the Showdown with 31 podium points and third in the title race. He's still 30 points adrift of Ray, but he's hitting form at the right time and the Showdown format has certainly played into his hands.
The Showdown was also where he came into his own last year, seizing control of the title race at exactly the right time, and with the final three rounds being at the same circuits, he'll be confident of a repeat performance although he knows he'll need to beat Ray on a regular basis and/or hope for a rare DNF from his fellow Yamaha rider.
Faltering challenge?
This time last year, all the smart money on who would become BSB champion was on Mackenzie's team-mate Jason O'Halloran with the Australian putting together a faultless season ahead of the Showdown.
However, it all unravelled at the final three rounds and although we're not at that stage yet, his championship challenge this time around, which looked so strong up until recently, is again in danger of running out of steam.
From rounds three to six, O'Halloran was on fire with 12 straight podium finishes, which included seven wins and that helped him surge clear in the standings. However, he hasn't stood on the podium in the six races since with only two top six finishes in that time. So, is his challenge faltering?
Of course, only time will tell but he hasn't looked like winning in those six races encountering machine issues that were absent in the early season although he'll be hoping his dip in form is out of the way now and he can reassert himself in the Showdown. Oulton Park has, of late, been one of his happy hunting grounds and he'll need it to be again this weekend if he's to get his desire of becoming BSB champion back on track.
Title contenders? Or outsiders?
On the one hand, it would be unfair to say the remaining five riders in the Showdown are outsiders given four of them have won races this season and, for that alone, need to be considered championship material.
But on the other, they all have work to do if they're to lift the trophy come season's end with the points deficit they start the Showdown with. And, crucially, they have to be more consistent because whilst they've shown their potential on occasions, they haven't done it enough unlike Ray, Mackenzie and O'Halloran.
They've all had their moments, Glenn Irwin, for example, taking a superb hat-trick at the opening round, but they all need to up their game in order to close the gap and, indeed, overhaul the three leading protagonists.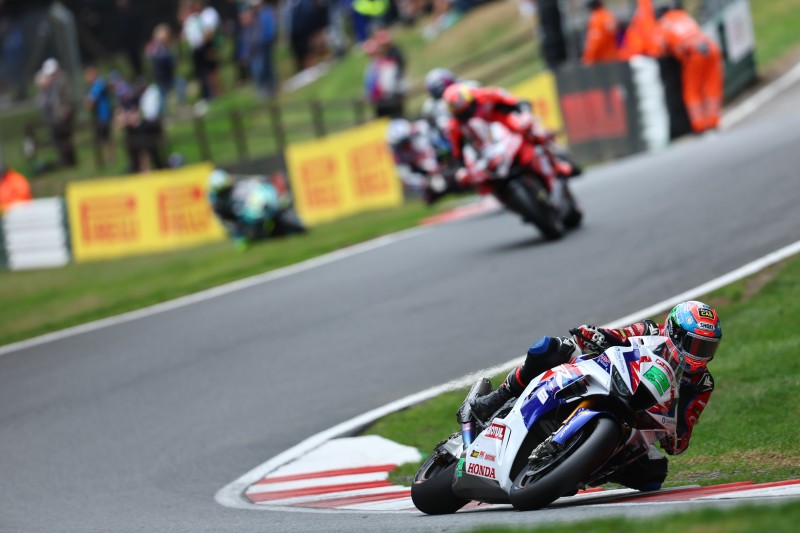 Irwin has only taken one other podium since his Silverstone success and although the Kawasaki duo of Lee Jackson and Rory Skinner started the season with a bang, looking like the only riders capable of taking the fight to the Yamaha riders, their form has tailed off of late, particularly struggling in the hot temperatures the UK endured in July and August.
Ray's team-mate Kyle Ryde started the season in a similar fashion to his Yamaha colleague but only scraped into the Showdown at the last round after a few nightmare rounds whilst Oxford Products Ducati's Tommy Bridewell has the least amount of podium points out of all the title fighters.
That makes his task even more difficult as he has the most ground to make up being 53 points adrift of Ray, but his form at the three final circuits – Oulton, Donington Park and Brands Hatch – is as good as anyone's so he, perhaps, could be the biggest fly in the championship ointment.
High-profile casualties
So, who didn't make it into the Showdown? Some high-profile casualties for sure including Leon Haslam, former double champion Josh Brookes, Tom Sykes, Peter Hickman and Danny Buchan.
The latter gave himself a real chance after two wins at Cadwell on the Synetiq BMW only for everything to go wrong at Snetterton, where he only scored points in one of the three races, whilst Hickman's first podium of the season at the Norfolk venue came a little too late, the first time he's missed the Showdown since 2016. Once again, BMW will miss out on the BSB crown.
Five no-scores and five finishes between 11th and 15th was ultimately where Haslam missed out as all his other finishes were more than solid, in and around the top six, if not the wins and podiums he was expecting. One rostrum appearance on the VisionTrack Kawasaki wasn't what he would have had in mind upon his return to BSB though.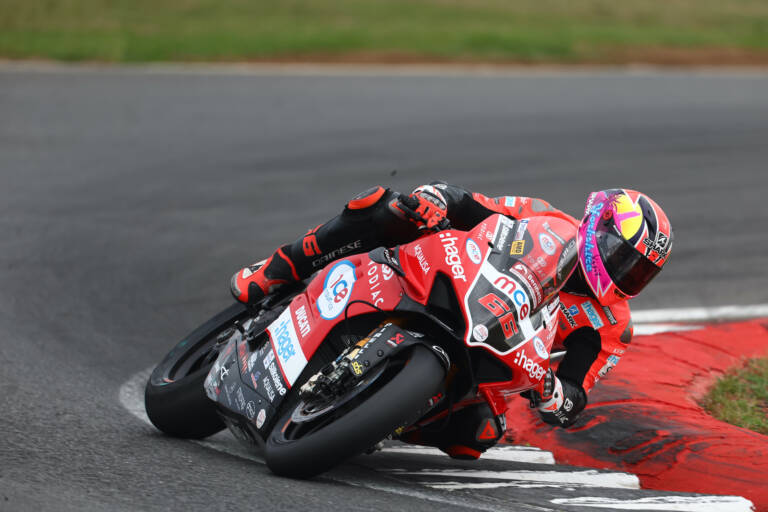 Brookes and Sykes have also had disappointing seasons on the Paul Bird Motorsport Ducati's, the Australian managing just three top six finishes in the 24 races, a fourth and two sixths. He's tailed off significantly of late, struggling to make it into the top ten, whilst 2013 World Superbike Champion Sykes has failed to trouble the top six in any race.
The two riders haven't lost their talent overnight (although time does catch up, eventually, with every rider) and Bridewell has shown the Ducati is still a force to be reckoned with so although the season's not over yet, expect changes within the Cumbrian-based team for 2023.