This year's British Superbike Championship came to a thrilling climax at Brands Hatch at the weekend and with a stunning hat-trick, Tarran Mackenzie duly clinched the title to follow in the footsteps of his father Niall who won the series in 1996-98.
Deserved winner
Mackenzie went into the final round with a ten point lead over McAMS Yamaha team-mate Jason O'Halloran with Christian Iddon and Tommy Bridewell a further five and 11 points back respectively.
21 points covering the leading four riders going into the final round of the BSB Showdown was the closest it had ever been but whilst all four could have won, Mackenzie was the favourite. He had the momentum and was in the ascendancy.
He still had to go out there and deliver but that's exactly what he did with, arguably, three of the best rides of his career. Bridewell led the majority of laps but Mackenzie's race craft was again excellent and he timed his move to perfection every time.
It was the perfect way to win the title and whilst his Showdown performances were what sealed him the crown, he took his racing to new levels throughout 2021.
It didn't matter whether it was wet or dry or which circuit he was at, he was a potential race winner every time he lined up on the grid. That consistency hadn't been there in previous years but in 2021 it was. He made a step up in class and was the real deal so was without doubt a deserving winner.
On the limit
Despite arriving at Brands in fourth place, Bridewell was confident he was the man most likely to deny Mackenzie the title – and so it proved. He was the only one who could match his pace across the weekend.
He gave it his all and in his own words, he was on the limit in every race on the Oxford Products Racing Ducati as he strived to keep Mackenzie at bay. But whilst they matched each other for pace, the Yamaha ultimately had better grip, crucially, in the final third of the race.
Bridewell got the maximum out of the Ducati, and himself, but it was clear he lacked the exit grip he needed to keep ahead of Mackenzie in the closing stages of each race. He just didn't have the drive out of the corners he needed.
As disappointed as he understandably was, it was still the Wiltshire rider's best ever year in BSB with his second place finish in the championship bettering the third place finishes of 2014 and 2019.
"My goal this weekend was to leave as British Superbike Champion but Tarran rode phenomenally well all weekend," Bridewell said afterwards. "I'd say we were the main competition to the Yamahas all year and the only ones to really give it to them so we can be proud of that fact."
His 17 podiums were only two less than what Mackenzie achieved but the victory count was ten to three. It's testament to his consistency that he finished second overall with just three wins from the 33 races but that's the area he'll be looking to increase when he returns in 2022.
Heartache for O'Halloran
Having dominated the championship for the first eight rounds of the season, there was ultimate heartache for O'Halloran as he ended the year in third overall, the quirks of the Showdown coming to the fore.
The Australian dominated the main part of the season with 11 wins in 24 races giving him a massive 106-point lead over Mackenzie but his championship challenge immediately faltered as the Showdown got underway.
He never recovered from the two crashes he suffered at Oulton Park and although he bounced back after a difficult Donington Park to take two podiums at Brands, he couldn't get anywhere close to Mackenzie which is what he needed to do.
If it had been a normal championship, he would have won the title by 36 points but BSB doesn't work like that; he's not the first and won't be the last to miss out on the title in this manner.
His disappointment was, understandably, palpable at the end of a year which saw him ride better than at any other point in his career. But he remained magnanimous and philosophical in defeat.
"I'm obviously disappointed to lose the championship after being the fastest rider for two thirds of the season. Unfortunately, the Showdown didn't go our way, but that's life, you have to accept it, take it on the chin, regroup and come back stronger."
Painful end
The fourth rider in the title chase, Iddon, came into the final round on top form having cut the gap to the championship leader from 33 points to 15. Three podiums at Donington gave him a great shot at the title but his season had a painful end.
He took third in the opening race at Brands but pretty much knew he didn't have enough to compete with Mackenzie and Bridewell across the weekend. As he said later, it all came down to which one of the four had the pace at Brands and at the final round, it was Mackenzie and Bridewell who had it that bit more than O'Halloran and Iddon.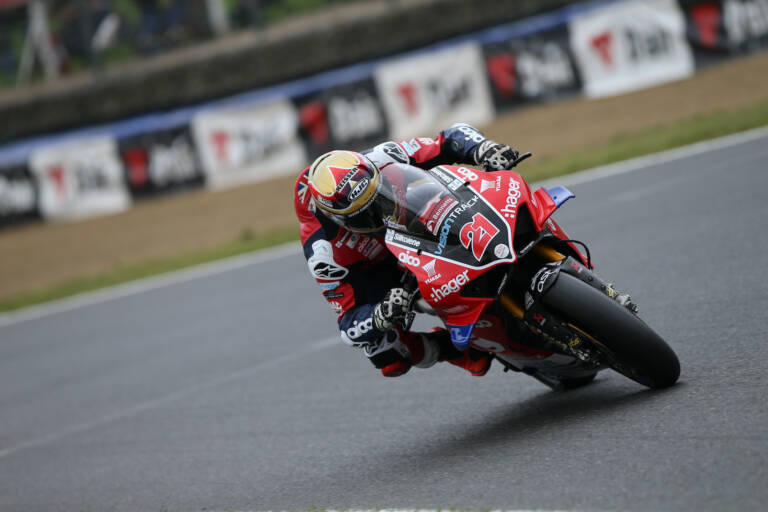 He at least looked like he'd end his season with another podium but it wasn't to be as he and the VisionTrack Ducati were collected by a wayward Danny Buchan at the first corner of the last lap of the last race, which resulted in 'probably the biggest crash I've ever had'.
Fortunately, he escaped injury but, like Bridewell and O'Halloran, there were plenty of positives to take away. Every rider could make a case for ifs and buts but it's true Iddon missed out on five podium finishes due to crashes, two of his own making but three when he was taken out by other riders.
Misfortune came at the wrong time and it amounted to a lot of missed points and missed opportunities but he was in the title fight all the way until the end and he can take heart from that fact.
Stronger in 2022
Zero wins and just four podium finishes from 33 races was a million miles away from how Josh Brookes envisaged the defence of his British Superbike Championship would go but he's vowed to be back stronger in 2022.
The Australian battled with grip issues all year and despite the VisionTrack Ducati team working tirelessly to rectify the problem, they never fully resolved them – when the front grip was good, the rear wasn't and vice versa.
It meant he had to ride almost with a compromised set up and at no stage was he fully unleashed and able to attack a circuit like he wanted to. Results improved as the season wore on but they were nowhere near his incredibly high standards.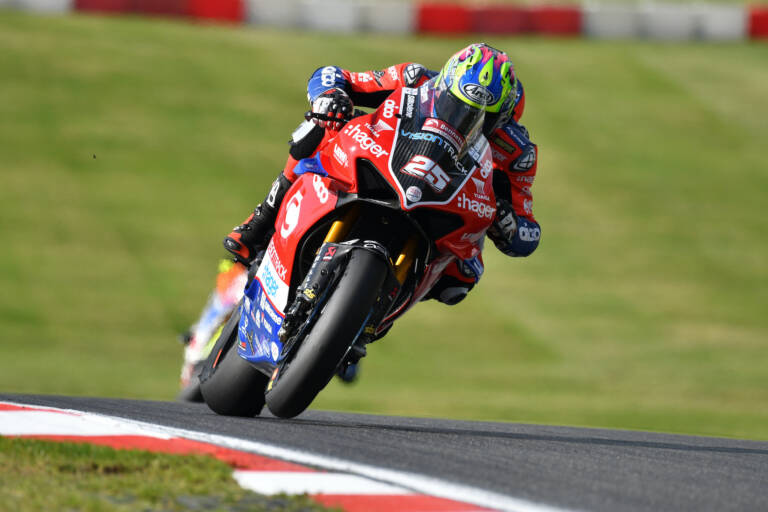 Brands was a prime example of how things improved as the weekend wore on – seventh, sixth and then fourth in the final race – and he's adamant things will be different next year.
"This year hasn't been a reflection of myself in terms of my motivation or my desire to win. It's as strong as ever and I'm desperate to get back to winning ways so I'm looking forward to the time off and coming back even stronger in 2022."
Showdown but no success
Peter Hickman, Buchan and Glenn Irwin all made it into the Showdown but none were, ultimately, able to make an impression in the final three rounds. True, Hickman and Buchan had a mathematical chance of the title arriving at Brands but it was equally true they weren't going to win.
The two BMW riders, Hickman at FHO Racing and Buchan at Synetiq, both shone at times and Hickman had a strong final round with three fifth places. He's finished higher in the championship than the fifth overall he attained this year but 2021 was, arguably, his strongest season.
He was more consistent and had more podiums in a single season than before but still had too many off days. The same applied to Buchan. He was nowhere to be seen in the first two races at Brands but was suddenly challenging for a podium in the third before he crashed out.
His results were too up and down for him to be seriously considered as a title challenger although it's fair to say the concussion sustained at Donington in August cost him valuable track time and valuable momentum.
Irwin, meanwhile, never recovered, whether literally or metaphorically, from the dislocated shoulder he suffered at round four. His shoulder was simply too week from there on in to challenge for full race distances and for a full weekend.
Best of the rest
Lee Jackson was perhaps unlucky not to have made it into the Showdown and only narrowly missed out. A regular top six finisher, the FS-3 Racing Kawasaki regrouped well though and quickly put the disappointment behind him.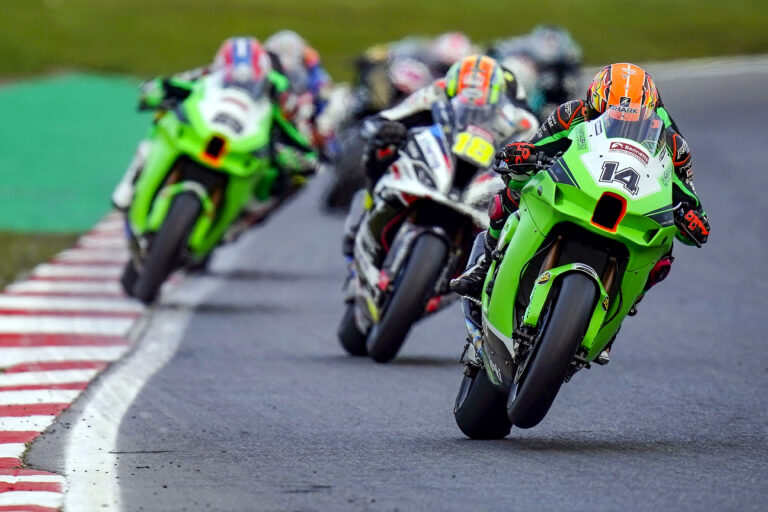 Indeed, six more top six finishes were taken in the nine Showdown races – it would have been seven had he not been knocked off at Oulton by Mackenzie – including a podium in the wet at Donington Park.
That saw him finish in ninth overall and for that he picked up the BSB Rider's Cup. Few would argue he didn't deserve it.
Having started watching motorcycle races all over the world form childhood, Phil Wain has been a freelance motorcycle journalist for 15 years and is features writer for a number of publications including BikeSport News, Classic Racer and Road Racing Ireland, as well as being a regular contributor to MCN and MCN Sport. He is PR officer for a number of teams and riders at both the British Superbike Championship and International road races, including PBM Ducati, RAF Regular & Reserve Kawasaki, Dafabet Devitt Racing, John McGuinness, Lee Johnston and KMR Kawasaki. He is also heavily involved with the Isle of Man TT Races, writing official press releases and race reports as well as providing ITV4 with statistical information