The British Superbike Championship has now reached its Showdown phase and did so in dramatic fashion with the last two rounds at Snetterton and Silverstone seeing action and drama all the way.
Man to beat
With 11 wins and 19 podiums from 24 races, McAMS Yamaha's Jason O'Halloran remains very much the man to beat and as rival Christian Iddon admitted recently, it would be a travesty if he didn't win the title.
That should be the case but, obviously, it doesn't mean he will and nowhere was this seen more than in the opening race at Silverstone at the weekend. The fine line being ridden was all too evident when team-mate Tarran Mackenzie crashed out on the penultimate lap of the first race taking both of them down.
It was a nightmare scenario for team manager Steve Rodgers and could quite easily have ended the title hopes of both riders there and then. Indeed, it was a miracle they escaped with such few injuries, particularly O'Halloran who hit Mackenzie's R1 Yamaha with a sickening impact and then slid along the middle of the track, the following group of riders skirting either side of him.
The fact that both riders not only raced but won the following day is testament to their resolve but also a sign of their determination not only to win this year's BSB title but also beat each other. There's definite needle between the two and the remainder of the season is delicately poised.
But it's O'Halloran who continues to sit in pole position. He holds the advantage both in points and from a psychological aspect, his percentage of wins and podiums far superior to anyone else. And with the next round seeing a return to Oulton Park, scene of a hat-trick for the Australian earlier this year, few would bet against him extending his current advantage of 35 points further.
Major challenge
Looking at current form, Mackenzie looks to be O'Halloran's major challenger and after initially being ruled out of Sunday's action at Silverstone, the way he bounced back after the crash the day before has to be admired.
Riding injured and with a new steely determination, it's a side of the 25-year old we haven't seen before and there are a number of factors that have seen him up his game this season.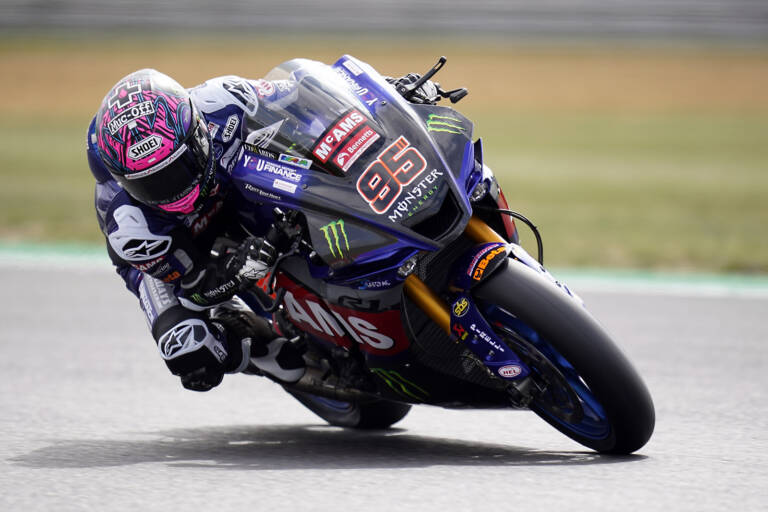 Yes, he's won races in previous seasons but never the amount, or in the manner, that he has done in 2021. The rivalry with O'Halloran is clearly driving him on but, if the rumours are to be believed, so too is the fact he's set to be competing on the world stage next year.
That's most probably in World Superbikes and what better way to go to WSB than as the British Superbike Champion? Both Leon Haslam and Scott Redding have done that in recent years and Mackenzie clearly wants to follow in their footsteps.
He's taken his riding, and track craft, to new levels this season but, essentially, he needs to beat O'Halloran in every race remaining if he's to take the number one plate. He's significantly reduced his mistakes this season but, as seen at Silverstone, he can still make them, and at crucial times. He can't afford to make any more in the remaining nine races.
Chasing pack
On paper, Tommy Bridewell and Christian Iddon look to have the greatest chance of taking the fight to the two Yamahas having already taken 12 and eight podiums respectively.
What's holding them back is the number in the wins column – two for Iddon and just one for Bridewell, the latter having recorded no less than seven third place finishes. There'll need to up their game in the final three rounds if they're to come out on top.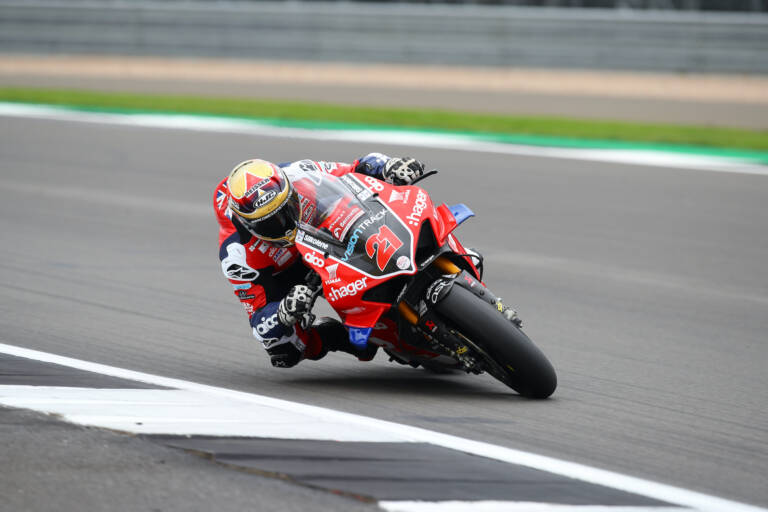 However, Bridewell, has three of his favourite circuits coming up – Oulton, Donington and Brands. He's been on the podium at all three this year already, winning at Donington, so the Oxford Products Ducati rider goes into the Showdown in confident mood.
Prior to the second race at Silverstone, he'd put together a run of eight straight podiums, a run better than anyone else has managed in the 24 races so far this season. He also outscored everyone else in that run so he's clearly in good form. Consistency will be key for the Wiltshire rider but the 47 point deficit to O'Halloran may be too much.
Iddon is two points closer to O'Halloran than his fellow Ducati runner but is only just emerging from a horrible run of form that saw him crash in five out of nine races. Two of those weren't his fault but it could well be the run that costs him this year's title.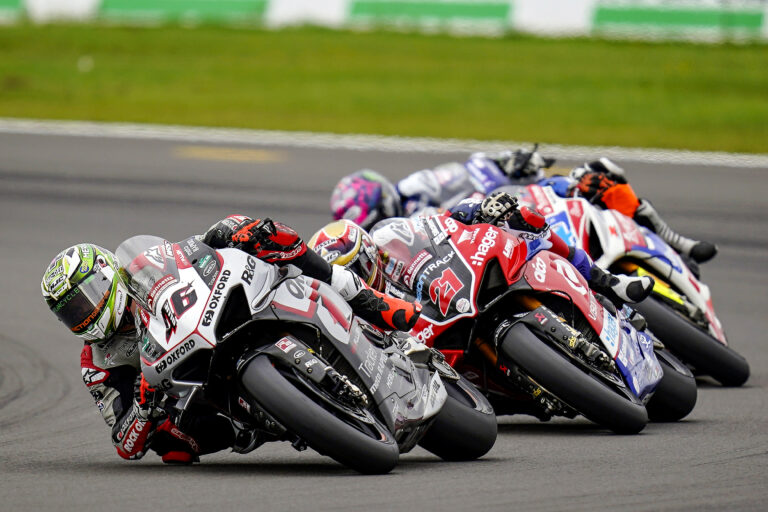 Nevertheless, he's already proved that, on his day, he's more than a match for anyone – and capable of beating anyone. He was back on the podium at the weekend and the return to form has come at the right time with Oulton also being one of his most successful tracks.
Outside bets
Fifth to seventh going into the Showdown is Peter Hickman, Glenn Irwin and Danny Buchan but all three look to be outside bets despite all three having won races this season. Consistency, or a lack of it, will count against them and winning, week in week out, isn't something they've yet been able to manage.
Hickman was imperious form on his FHO Racing BMW at his local Cadwell Park round and has taken podiums elsewhere at Oulton Park and Thruxton but whilst luck hasn't always been with him, he's also had a number of finishes at the bottom of the top ten. If you have designs on winning the BSB title, that's something you can ill afford to do.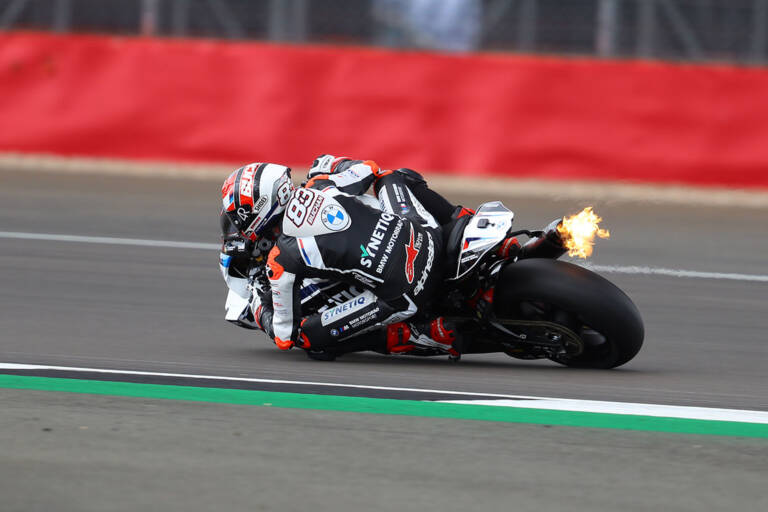 The same applies to Buchan and Irwin, the duo having won at Knockhill and Silverstone respectively. Just like Hickman dominated at Knockhill, Buchan did likewise at Knockhill but has only managed one podium since.
His title challenge was dented severely when he only managed three points in the first race at Donington and then crashed out of the second, the concussion putting him out of action not only for the rest of the weekend but also the following weekend's Cadwell round where he was expected to be running at the front.
The Synetiq BMW rider looked in grave danger of dropping out of the top eight with a crash and a 12th place in the first two races at Silverstone. But when it mattered most, in the final race of the weekend, he dug deep to put himself in podium contention with fourth sealing his place.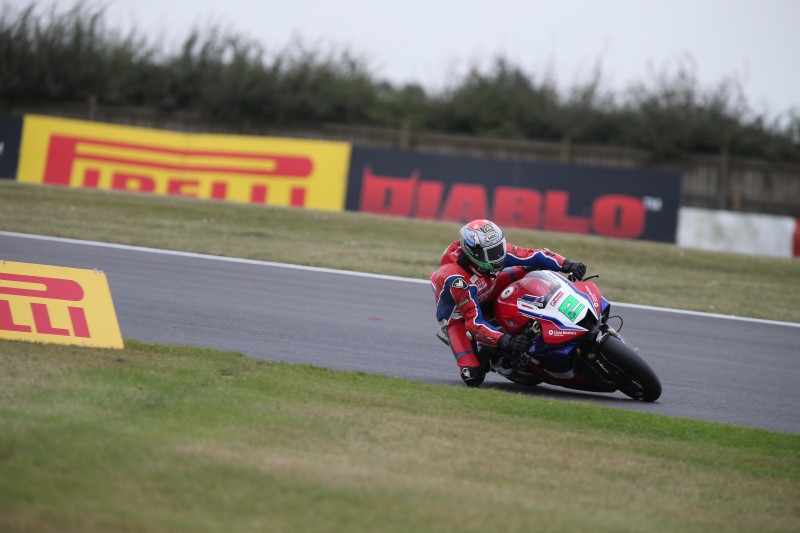 Irwin looked in danger too despite winning the opening race of the weekend on the Silverstone National circuit. He looked in superb form then but was a different rider the next day and barely recognisable as he languished on the edge of the points. A change in set up with the Honda clearly didn't work but he just had enough points in the bag
The Ulsterman's undoing in the Showdown could well be the Fireblade itself with question marks still remaining about its suitability and adaptability to every circuit. It clearly has strong circuits – Thruxton and Donington being two of them – but it's still yet to excel at the more undulating ones. And with two of those, Oulton and Brands, featuring in the Showdown, it's going to be a big ask for Irwin
Return to form
The final Showdown contender, scraping in with third in the last race of the weekend at Silverstone, is Josh Brookes. The Australian has achieved that feat every year the Showdown has been contested, the only exception being in 2016 when he was competing in the World Superbike Championship.
Of course, coming into the season everyone expected the reigning champion to make the Showdown, and comfortably make it. But the fact the VisionTrack Ducati rider only snuck in at the 12th hour just illustrates what a torrid, and peculiar, season it's been for Brookes.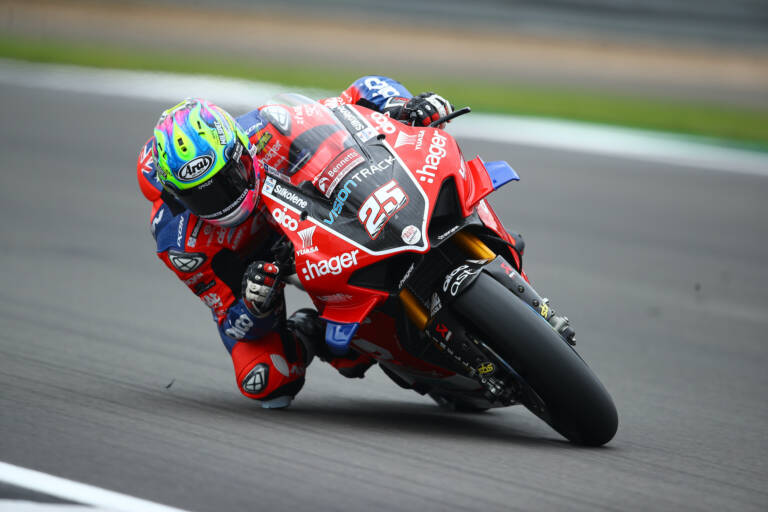 The low point was undoubtedly round four at Thruxton when 14th was his best finish despite seeing the chequered flag in all three races. At the conclusion of the meeting in Hampshire, it didn't look like he'd be able to return to form let alone make the Showdown.
However, he's given it 100% at all times, as every champion does, despite his ongoing troubles with wheelspin and lack of grip and his persistence has ultimately been rewarded. He's adapted and learnt to ride with the problem, rather than solving it completely, but the gradual improvements and shoots of recovery have been clear.
Since the second race at Cadwell, he's never finished outside the top six which, although by his own standards is still poor, was a run which ultimately sealed his place in the Showdown as other contenders continued to finish outside the top ten.
At Silverstone he was able to fight for the victory in all three races and although his best results were only two thirds, he'll go into the Showdown in confident mood. Not for winning the title (he's 69 points adrift of O'Halloran), but for challenging for race wins. Winning races is his only aim between now and the end of the season and, if he does that, he could still have a say in who the 2021 BSB Champion will be.
Having started watching motorcycle races all over the world form childhood, Phil Wain has been a freelance motorcycle journalist for 15 years and is features writer for a number of publications including BikeSport News, Classic Racer and Road Racing Ireland, as well as being a regular contributor to MCN and MCN Sport. He is PR officer for a number of teams and riders at both the British Superbike Championship and International road races, including PBM Ducati, RAF Regular & Reserve Kawasaki, Dafabet Devitt Racing, John McGuinness, Lee Johnston and KMR Kawasaki. He is also heavily involved with the Isle of Man TT Races, writing official press releases and race reports as well as providing ITV4 with statistical information