Bradley's a Ray of sunshine in BSB
With a third of the season already gone, the British Superbike Championship is coming to the end of it's summer break and when it resumes at Brands Hatch next weekend everyone will be focused on trying to get into one of the coveted top eight 'Showdown' positions.
Rounds five to eight will determine those positions but one man who's all but confirmed his place is current championship leader Bradley Ray. He's had a superb start to the season although Jason O'Halloran is hunting him down with a vengeance.
Ray's revitalised
When Ray took two wins and a second in the first three races of the 2018 season, beating, amongst others, the likes of Shane Byrne and Leon Haslam, many thought it was the start of something good for the Kent rider. However, that season and those that immediately followed, didn't pan out that way.
Indeed, Ray only managed three more podiums in 2018 and finished sixth overall, slipping back to 11th a year later. A switch from Buildbase Suzuki to Synetiq BMW in 2020 failed to see him improve, with 13th in the title chase, and tenth overall was the outcome in 2021 when he was again BMW mounted but this time for the Rich Energy OMG Racing team.
Nine podiums in four seasons was a long way off championship material but with the OMG Racing team switching to Yamaha for this season, it's been a different story. Clicking immediately with the YZF-R1 used by the McAMS team last year, Ray has been revitalised and has taken more podiums this year than the previous four combined.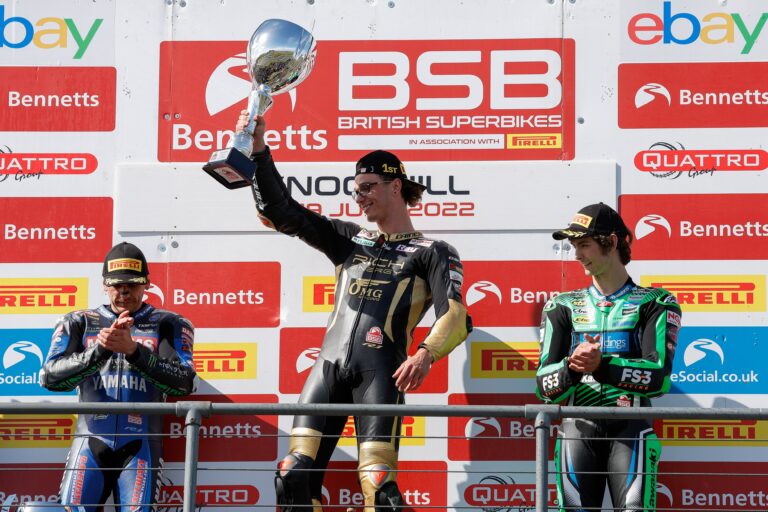 Now managed by Byrne, the 25-year old has stood on the podium in 10 of the 11 races he's finished, only fourth in race two at Knockhill and a spill at Silverstone blotting his record. Three of those podiums have been wins and, on lap record pace at every round, he's been a potential race winner at them all.
The team deserve credit for sticking with Ray after a lacklustre 2021 and for identifying a switch in manufacturer would help propel him back to the top of the results sheets, but it's the man himself that has ultimately turned it around. Of course, only four of 11 rounds have taken place and there's an awful long way to go but Ray's career is most definitely back on track.
O'Halloran's keen to right the wrongs
Jason O'Halloran looked nailed on for the 2021 title after dominating the main part of the season. Eleven wins, and eight more podiums, in the first 24 races saw him surge clear but, as we all know, it all went wrong in the Showdown and he never won another race.
It was the sort of dip in form that has seen many a rider never recover from and although he had a steady start to this season, taking a best finish of fifth in the first six races, he was simply getting the 2022-spec McAMS Yamaha dialled in.
With many components different to last year – the Australian described it as an all-new bike – he was ultimately using the first couple of rounds as extra testing sessions. But since round three, he's been on fire and with four wins and two seconds in the last six races, he probably didn't want the break to come!
There's clearly been no hangover from what happened last season which shows what character he has and he's rapidly closed the gap to Ray, the difference between the two now just 16 points. It sets things up nicely for the next stage of the season.
Kawasaki double act
With seven wins between them, Ray and O'Halloran look, at present, to be the men most likely to lift the 2022 crown but two riders who have pushed them in every race are the Kawasaki pairing of Lee Jackson and Rory Skinner.
Skinner has long been ear-marked as the next British rider to make a move to the world stage and at just 20 years of age, his previous results more than vindicate that prediction. And his second year in BSB has seen him make huge strides forward and he's already taken nine top five finishes.
He's also taken four podiums, already double his tally of last year, and with Moto2 World Championship wild card appearances already booked in for next month, his first BSB victory is going to happen sooner rather than later.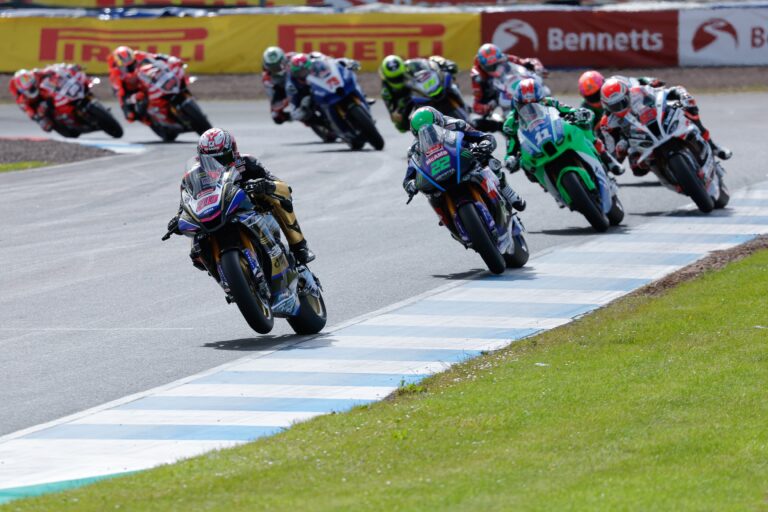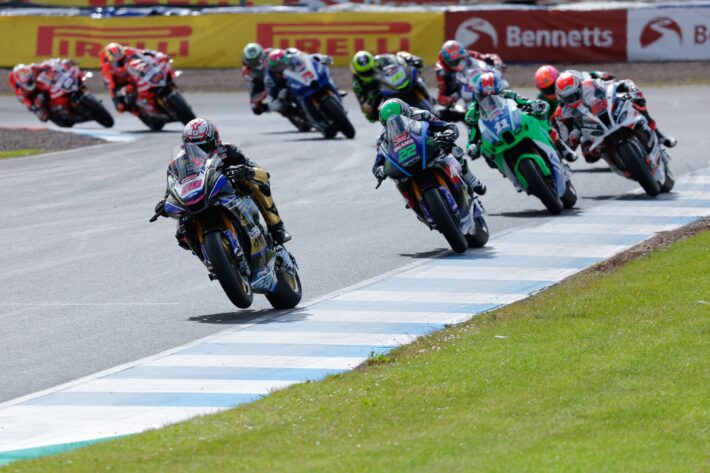 The results of team-mate Jackson have perhaps surprised a few and although he's still only 26, he seems to have been around for an eternity. Approaching 150 BSB races, Jackson has been a solid performer over the years without being spectacular and prior to this year he'd only taken three podiums.
However, he's already taken six this year with one of those being his first ever win in the country's premier series, victory coming at Oulton Park in May. Now in his fifth year with the FS-3 Racing team, consistency and loyalty is clearly paying dividends as he currently sits in third overall.
Tailed off
Glenn Irwin's season couldn't have started any better with the Honda Racing rider taking a stunning hat-trick of victories at round one at Silverstone. But he's failed to get near to that form since and although he's steadily racking up the points, he's yet to add another podium to his tally.
The 75 points from the first round are ultimately what sees him sit in sixth overall and just two subsequent top six finishes – from nine races – isn't championship winning material. The Honda Fireblade continues to have its ups and downs at the UK circuits, suiting some more than others, but we've been saying that since 2020 and the improvements continue to be small rather than large.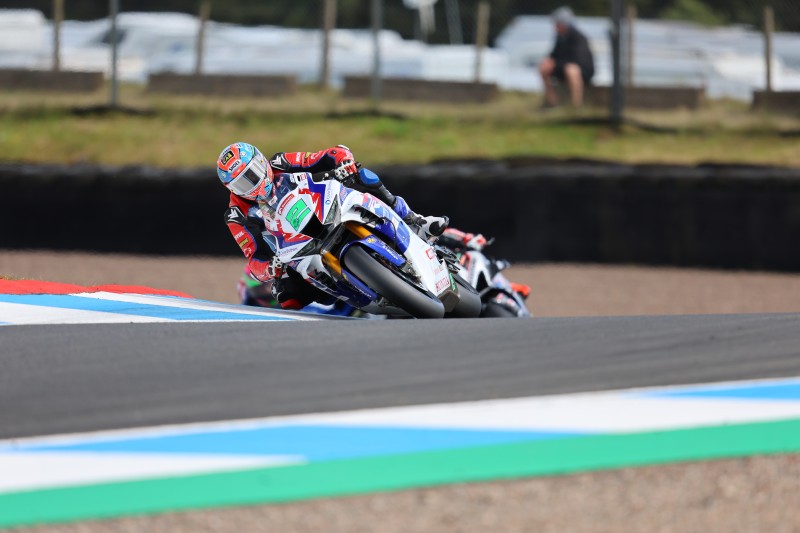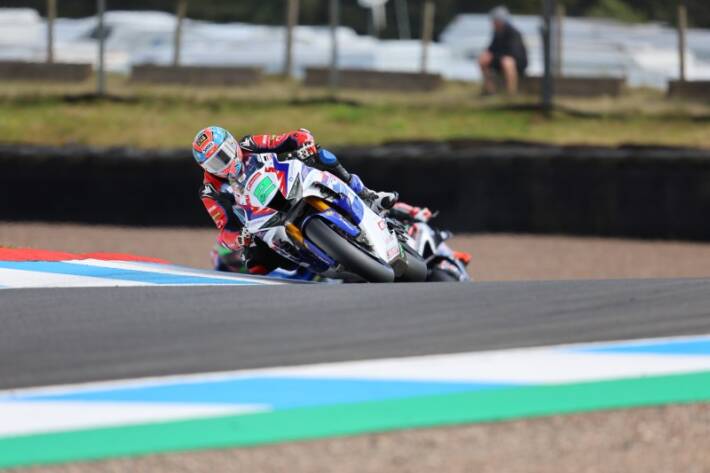 There's nothing wrong with Irwin's form, as seen by his victories at the North West 200 and stunning debut performance at the Isle of Man TT, but the Honda needs to become a better all-round package. More podiums are needed and the bad weekends need to be fifths and sixths not the ninths and tenths that Irwin continues to experience. Only then can he be considered a serious title contender.
Showdown spots
In addition to the aforementioned riders, it's Kyle Ryde, Tommy Bridewell and Danny Buchan that currently occupy the other Showdown places with Ryde the one who's shone the most. Although overshadowed by team-mate Ray, victory at Donington Park and three other podiums has given him a healthy haul of points.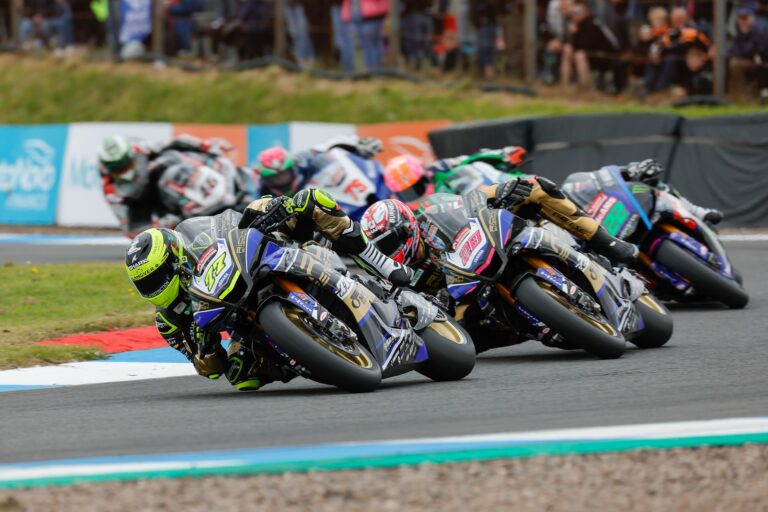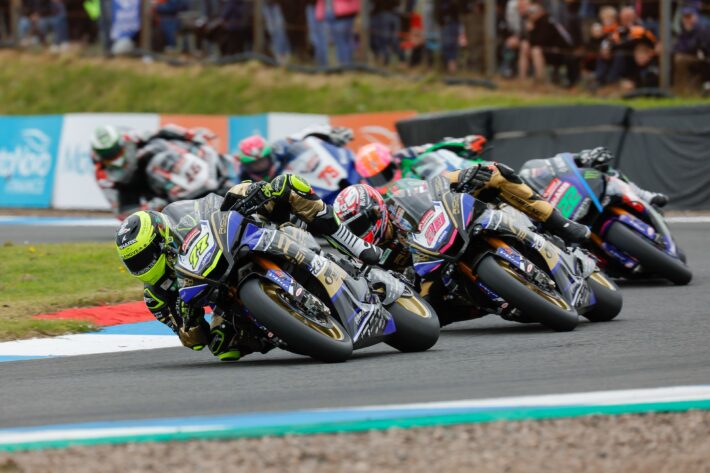 Although he's had an operation for arm pump, fitness appears to be an ongoing issue as he continues to fade as the meetings wear on; wins and podiums one day have been followed by ninths and tenths in the final race of the weekend, something he can ill-afford to have if he wants to challenge for the title.
Bridewell and Buchan, meanwhile, have been consistent rather than anything else although Bridewell has taken a podium, second at round two coming his way on the Oxford Products Ducati. As every rider will tell you, the pace has increased considerably this year and both riders know they'll need to up their game on a more regular basis if their Showdown spots are to look more secure.
Star names struggle
Three riders who have struggled to make an impression so far and thus struggled to get close to the top eight are the PBM Ducati pairing of Josh Brookes and Tom Sykes and VisionTrack Kawasaki's Leon Haslam.
Former double champion Brookes is going through a similar trough to what he experienced in the early part of 2021 and he's yet to take a podium, fourth place at round two at Oulton Park his best finish to date. However, scoring points in all but one of the 12 races to take place means he's only seven points adrift of a Showdown place. He'll be looking to get back to the front of the pack, a position we're more accustomed to seeing him in, when the series resumes to ensure he's a certainty for the top eight.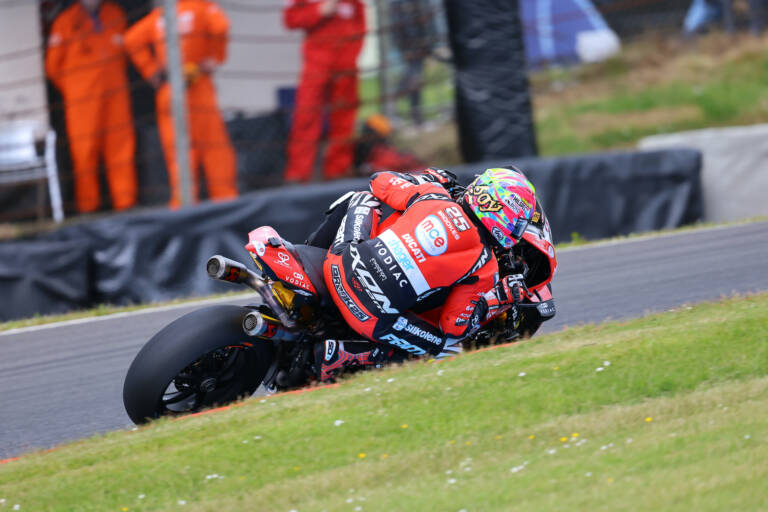 Team-mate Sykes, returning to BSB for the first time since 2008, has struggled a lot more than Brookes with a lack of grip on the exit of the corners his main issue. Four rounds in and he's no closer to rectifying the problem and the 2013 World Superbike Champion will already need something amazing to happen to turn his season around. He's finished in the top ten on just two occasions which is a far cry from what he or team boss Paul Bird expected at the beginning of the season.
For Haslam, a lack of pre-season testing continues to affect him and he's yet to recover the ground lost. He's shown glimpses of both pace and form – a podium at Oulton and a brace of fifths being his best results – but he's been hit by numerous technical issues. He's also found himself in the wrong place at the wrong time on more than one occasion and suffered some big spills.
If the team have used the downtime wisely though and the ZX-10RR is finally dialled in, the 2018 Champion may well put a strong run together and quickly claw back the deficit to the top eight. It currently stands at 29 points so he's not a million miles away.
A champion's story
It's been equally difficult, albeit for different reasons, for reigning champion Tarran Mackenzie with injury keeping him out of the fray until round three. With just 35 points to his name, he's down in 15th place in the Championship table but if anyone would have enjoyed the break, it's the McAMS Yamaha rider.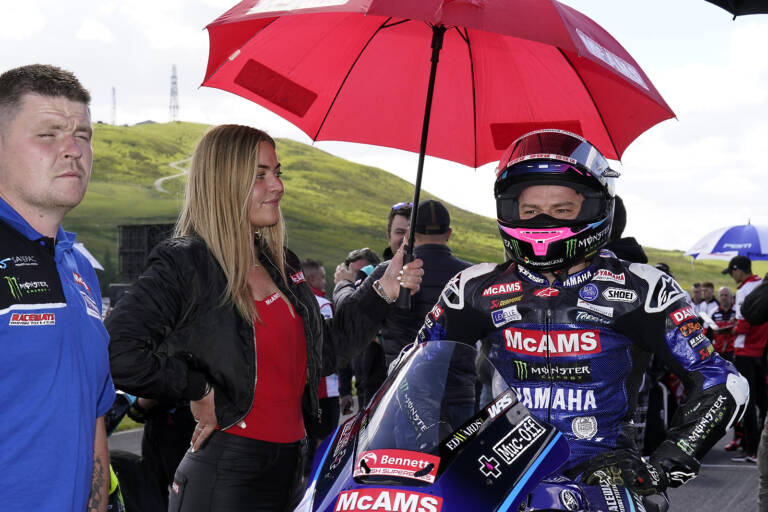 The gap will have given his injuries more time to heal fully and if he can get back to winning ways soon, the points and position will quickly take care of themselves. Don't count him out just yet.
Having started watching motorcycle races all over the world form childhood, Phil Wain has been a freelance motorcycle journalist for 15 years and is features writer for a number of publications including BikeSport News, Classic Racer and Road Racing Ireland, as well as being a regular contributor to MCN and MCN Sport. He is PR officer for a number of teams and riders at both the British Superbike Championship and International road races, including PBM Ducati, RAF Regular & Reserve Kawasaki, Dafabet Devitt Racing, John McGuinness, Lee Johnston and KMR Kawasaki. He is also heavily involved with the Isle of Man TT Races, writing official press releases and race reports as well as providing ITV4 with statistical information