There are a number of motorcycling events, including shows, rallies and ride-outs, taking place around the UK during May.
Why not head along to one or more, and make the most of the warmer spring weather while being surrounded by all things Motorcycle related!
Here's a look at a few of our favourite events taking place this month…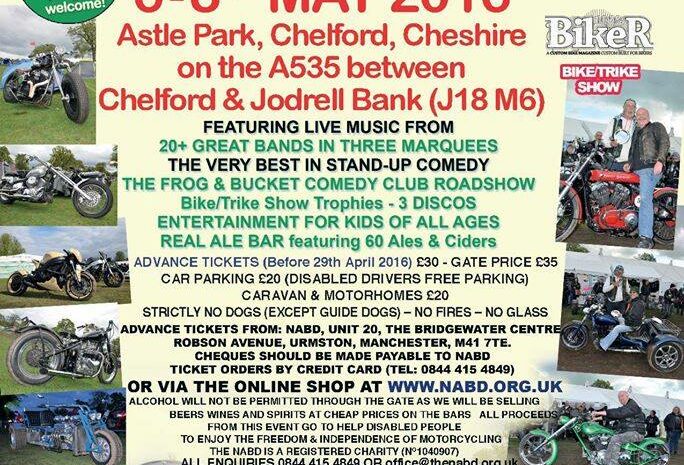 Event: You've Been Nabbed
When? 6th – 8th May
Where? Astle Park, Chelford, Cheshire, SK11 9AD
This is an annual fundraising event organised by The National Association for Bikers with a Disability (NABD). This event is their premier biker event that is the best value-for-money event in the UK.
Attractions:
This Rally will feature;  20+ live bands in 3 marquees, a bike/trike show by 100% Biker Magazine, a stand-up comedy show, 3 bars – including a 'Real Ale' bar – offering a range of 30 beers and ciders, wines and spirits, trade stalls, 3 discos, a huge raffle, children's entertainment, food trucks and hot showers.
Anyone can attend this event; you don't need to be a disabled biker or a NABD member.
Tickets:
Tickets on the day are £35 each per adult and accompanying children under 14 years are free. Campers, motorhomes and caravans are welcome at an additional cost of £20-£40 depending on accommodation type.
No dogs are permitted (except registered and insured disability assistance dogs). No alcohol will be permitted through the gate as there are bars on site.
The 2016 Rally Pin will be available to purchase on the day for £3.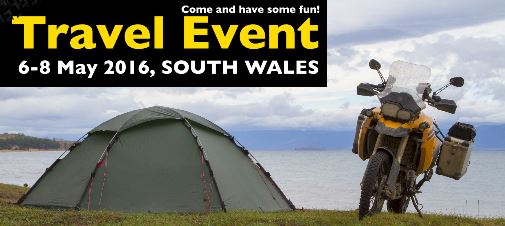 Event: Touratech Travel Event 2016
When? 6th – 8th May
Where? Touratech UK Ltd, Ystradgynlais, South Wales, SA9 1JW
This travel event offers bikers an insight into the world of adventure motorcycling.
What's on?
The weekend is full of ride-outs, informative workshops, food, beer and much more.
2016 sees a new and exciting addition to the event – the Touratech Rally. This is a road book rally around some of the best roads Wales has to offer, with timed stages on the iconic Walters Arena.
The weekend begins on the Friday afternoon with a welcome reception. This reception provides the opportunity for you to meet like-minded riders, make new friends and catch up with old ones.
Camping facilities:
Camping, food and drink will be available throughout the weekend. This event is free to attend.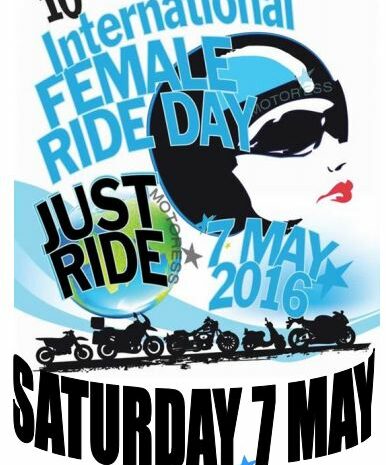 Event: International Female Ride Day
When? 7th May
Where? Worldwide!
This is the 10th Worldwide Women's Ride Day. It has the theme 'Just Ride'. This event is a synchronised ride that happens all over the world, annually, on the 1st Saturday in May to celebrate the power or women riders!
Photo Contest:
Be in with a chance of winning an Airwave 2 jacket! To enter all you need to do is share your best photo from the ride with the International Female Ride Day Facebook group…the best photo wins.
Staying in touch:
Make sure you stay in touch and up to date with women participating from all around the world by using the below hashtags…
#internationalfemalerideday
#IFRD
#JUSTRIDE
#FemaleRideDay
Event: Jeff Mountjoy's Big Ride Out
When? 7th May
Where? Paulton Rovers Football Club, Somerset, BS39 7RF
This is an all-day charity event and ride out. The event includes music, food, games, stalls, live bands and an all-day bar.
Ride-out details:
The ride-out is approximately 70 miles (3 hours) and this includes a stop at Stourhead Gardens for refreshments and a toilet break. The ride-out commences at 1pm.
Raising money:
This is a family friendly event and everybody is welcome. All proceeds from the day will go to the Freewheelers Blood Bikes and Dorothy House Hospice Care.
There is free entry to the event at the Football Club but bikes taking part in the ride out are asked to pay £10 – with these proceeds also going to the charities.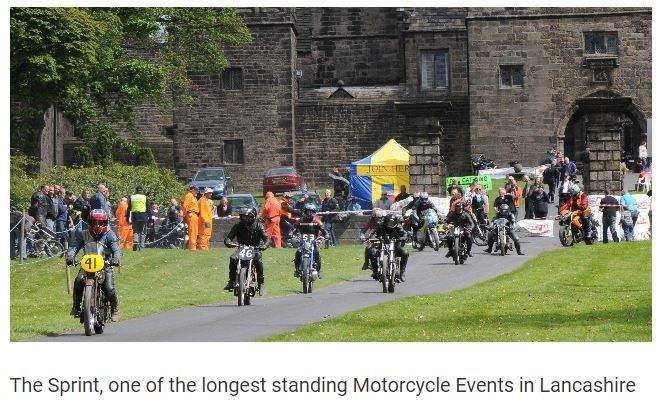 Event: Motorcycle Sprint
When? 8th May
Where? Hoghton Tower, Preston, Lancashire, PR5 0SH
Lancashire prides itself on this being one of the longest standing motorcycle events it holds, so you can imagine it's a successful and popular one!
The Sprint:
This is a motorcycle sprint up the drive of Hoghton Tower with all classes of motorcycles – vintage, classic, modern solos and three-wheelers.
Practise starts at 9:30am and racing begins at 1pm.
Entrance costs:
Entrance for spectators is £10 and all gate proceeds go to the Hoghton Tower Preservation Trust charity.
Not participating? Spectators will have just as much fun watching the array of classic and interesting bikes on the ride-out.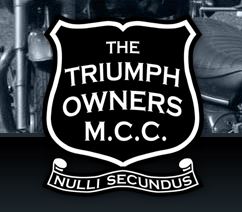 Event: West Wales TOMCC 5th Welsh International Rally
When? 13th – 15th May
Where? Nantgaredig Rugby Club, Carmarthenshire, SA32 7LQ
All bikers are welcome, whether you ride a trike or a motorbike! Join the rally or cheer the riders on and welcome them back to what will be a biker party full of fun!
What's on?
The rally consists of a Carmarthenshire/West Wales ride-out, good food, real ale, hog roast, disco and live music from the band 'Sleeping dogs'. There is also free tea and coffee, a raffle and awards.
Tickets:
Weekend tickets are £16 on the gate and £5 for Saturday night only. Camping and a rally badge are included in the price.
More information about this event and the Triumph Owners Motorcycle Club can be found on their website.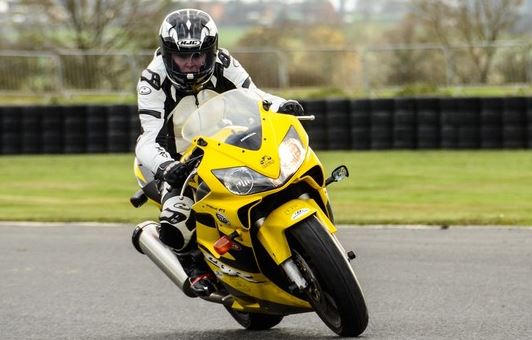 Event: Road 2 Recovery Ride-Out
When? 14th May 
Where? Eye Kettleby Lakes, Melton Mowbray, Leicestershire, LE14 2TD
This ride-out has been set up by Claire Lomas, a lady paralysed from the chest down, who is learning to ride motorbikes.
The ride-out:
The ride-out is to meet at Eye Kettleby Lakes and then leaves at 11am to travel to Wistow Rural Centre. At Wistow there will be live music, a BBQ, a raffle and a bike show.
Claire Lomas will also be leaving Eye Kettleby lakes on 2 wheels – and will then be caught at the end of the drive for alternative travel to Wistow.
The charities:
This ride-out is to raise money for 2 fantastic charities – Nicholls Spinal Injury Foundation and The Bike Experience.
There is a minimum donation request of £5 from the bikers who wish to take part in the ride-out. More information can also be found on the Road 2 Recovery Facebook page.
Event: MCN Festival of Motorcycling
When? 14th – 15th May
Where? Peterborough Arena, Peterborough, Cambridgeshire, PE2 6XE
It's the secon year that MCN are throwing this festival and if it's anything like last years' then it will be a huge hit. It has everything you could want in a festival plus BIKES! Cool right!?
What's on?
At this event bikers can test ride new and classic bikes, see and hear amazing race bikes in action, see your biking heroes battling it out in live stunt action, find great motorcycling parts in the massive auto jumble and grab a bargain in the retail zone.
As well as all this, there will be the hottest 2016 fleets from major manufacturers which will enable bikers to feel the weight, throttle and thrill as they test ride the amazing new 2016 bikes.
Tickets:
Pre booking is available before midnight on 9th May. Weekend camping, including festival entry is £35. Day tickets to the festival are £15 per adult. Groups of 6 or more can enter for £12.50 each.  1 child goes free per paying adult. Additional child tickets are £8.
On the gate camping tickets will be £40 and day tickets £19 per adult, £10 per child. Caravan and motorhomes have an extra charge of £20 per plot.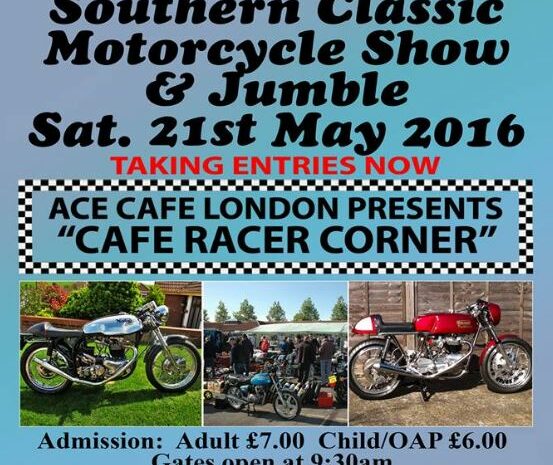 Event: Southern Classic Bike Show and Bike Jumble
When? 21st May
Where? Kempton Park racecourse, TW16 5AQ
This is a large show of Classic bikes and Cafe Racers (250+) organised by E.G.P. Enterprises. The show runs alongside the usual Auto jumble of 400+ Motorcycle related stalls.
What else is happening?
The 'Cafe Racer Corner' is provided by Ace Café London, you won't want to miss that attraction!
Are you selling your bike? Bring it along to advertise it in the Bike Mart?
Food and refreshments will be available and there is free car parking on site.
Tickets:
Ticket prices are £7 for adults and £6 for over 65s and children. Pitches inside are £28 and outside are £34.
Event: Retro Beemers
When? 21st May
Where? Rykas Cafe, Box Hill. Old London Road, Mickleham, RH5 6BY
Are you into retro or classic BMW bikes? Perhaps you own one! Well if so then this is the event for you!
What's on?
Held at the amazingly popular biker cafe – Rykas Cafe, this event will see hundreds of BMW enthusiasts travel far and wide to meet, show off their rides and just have a fun filled classic BMW day!
Not only this, as the event is held at a cafe you'll also have the pleasure of treating yourself to some great food and a brew or two!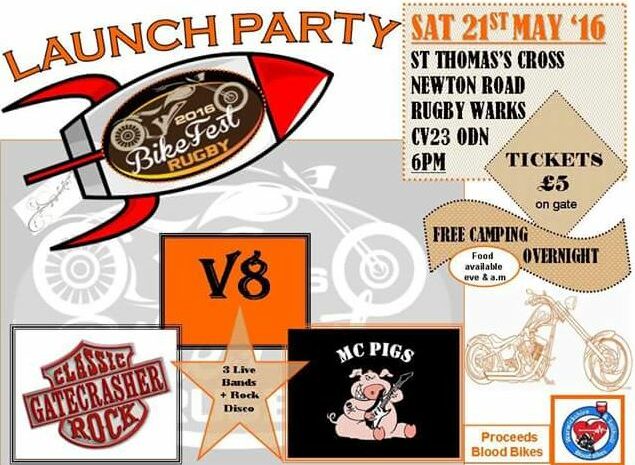 Event: Launch Party for the Rugby Bike Fest
When? 21st May
Where? St. Thomas Cross Inn, Newton Road, Rugby, Warwickshire, CV23 0DN
This is the launch party for the Rugby Bike Fest that is being held on the 22nd and what a party it's going to be!
What's on?
This party runs from 6pm until late. There will be 3 live bands – V8, MC Pigs and Gatecrasher – a rock disco, real ale and great food being served throughout the evening and the following morning.
Tickets:
Tickets for this launch party are £5 each and there is free overnight camping available.
This party night is followed the next day by the Rugby Bike Fest 'Ride-In'. All proceeds will go to Warwickshire Blood Bikes.
Event: Rugby Bike Fest
When? 22nd May
Where? Rugby Town Centre, Warwickshire
Rugby Town Centre will echo to the sound of motorbikes and music as the Bike Fest roars into town. The festival is organised by Rugby First and Rugby Borough Council in partnership with local motorcycling groups, businesses and St. Andrew's Church.
The Bike Fest will take place between 10am and 4pm.
What's on?
This is a free family festival that will include a 'ride-in', displays of vintage and modern bikes, stalls, children's activities, music and food.
Would you like to take part or even display your bike? Visit the Rugby Town Centre website to see how you can do just that!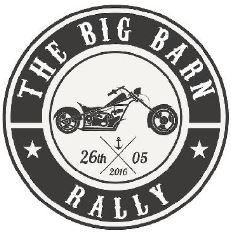 Event: The Big Barn Rally
When? 26th – 29th May
Where? White Bottom Farm, Etherow Country Park, Greater Manchester, SK6 5JQ
Now here's another festival with it all and one that you won't want to miss.
What's on?
The Big Barn main stage will host live bands and music throughout the whole weekend. The event is three days of great camping, purpose built showers and toilets, hand pulled real ales and beers. There will also be quality food on offer including Aberdeen Angus burgers, real fish and chips, stone oven baked pizzas, Chinese Indian and full English breakfasts.
Aside from all that, there will be a ride-in custom bike/trike show with trophies, a tattoo show with trophies and trade stalls.
Tickets:
Pre book tickets for £15 each or pay on the day for £20 each. Disabled camping and car parking is also available.
Well, May certainly isn't a quiet month for biker events, and from the amount that is going on this month we think it's fair to say bike season has well and truly kick started, and we're over the moon!
Do you have a motorcycle event you would like to share with us? It can be for May or any other time of the year, if you do then please share it below.