How to pass your motorcycle test with flying colours 
Maybe you're planning to do your CBT. Maybe you've got your certificate, but you don't feel confident on the bike. Maybe you're heading into Mod 1 or Mod 2 and just need that extra bit of help to get you over the line. If so, let us introduce Simon Hayes.
Simon is an expert motorcycle instructor, and he is on a mission to help elevate the training industry. His long-term aim is to change the way in which new riders are taught, so that they learn not just how to pass the tests, but how to master the skill of riding a motorcycle.
His shorter-term ambition is to reach as many new riders as possible to help and guide them to become better riders. To do so, he set up Motorcycle Riders Hub, the UK's first and only online learning platform for new and existing motorcyclists.
Simon himself is no stranger to lacklustre motorcycle instruction, having learned to ride in the army. "I actively disliked motorcycling because my training was bad and my riding was weak, which in turn made me both dangerous and vulnerable on the bike," he explains.
"It's a deadly combination and one that we still hear of far too much today. Tuition can still be quite poor in training delivery. There are some training schools that just do tick-box training, perhaps because the trainers have limited experience in teaching."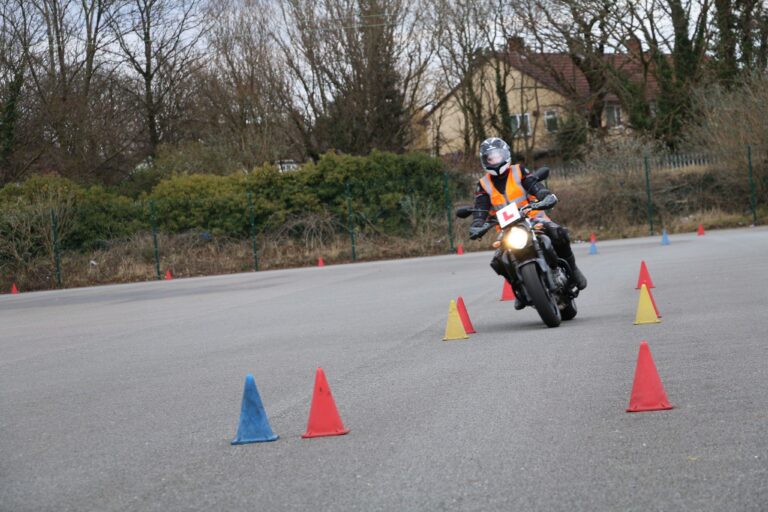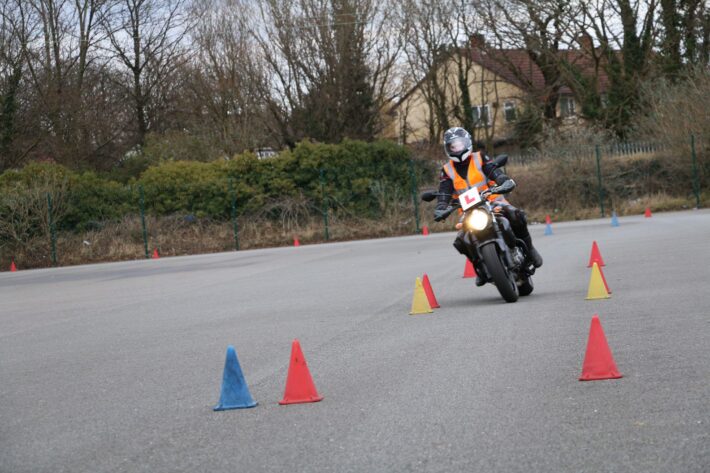 During his years in the army, Simon became an instructor of various disciplines, one being motorcycle riding. His methodical approach to teaching helped his students understand what the bike was doing and how they should respond, and it earned him a 100% pass rate.
"I'm an instructor first and a biker second," he says. "My passion lies not in motorcycling itself, but in helping new riders avoid an experience like I had and enabling them to become good, safe motorcyclists on the road. I want people to learn the skills they need properly."
On leaving the army, Simon established a successful rider training school using his tried and tested teaching method. He tailored his courses to the individual, thus avoiding what he calls "a conveyor belt churning out riders with no regard for their level of skill."
But there are only so many riders you can reach with one training school, which is where Motorcycle Riders Hub comes in. Its Learner Academy is designed for people doing CBT, DAS, Mod 1 and Mod 2, guiding them through every single lesson that they will do during training.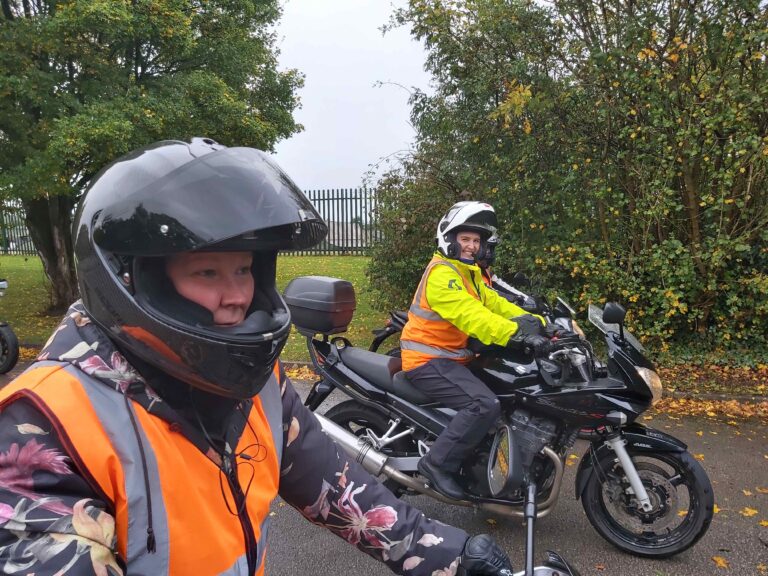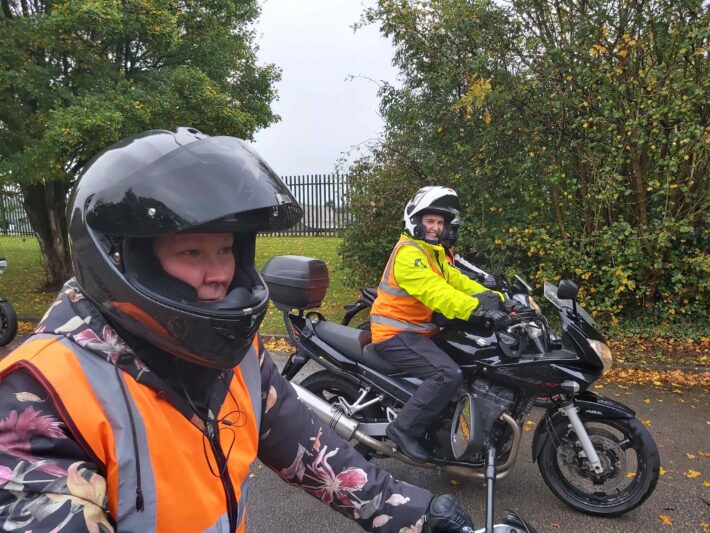 For an annual subscription, members have access to a vault of 150 educational videos containing many hours of learning material. The content is delivered by Simon's team of extremely experienced, highly knowledgeable and fully trained instructors.
Each video offers a step-by-step guide on a particular part of the training process or a skill that is required to pass the test. They contain on-board views with detailed demonstrations and each one comes with supporting materials in the form quizzes and knowledge tests.
"As an example, let's look at the Mod 1 test,' says Simon. "During the test, you will be asked to do an avoidance exercise. Our lessons are filmed on a real test course and provide explanations through animation on what to do, where to do it and how to do it.
"We teach how to go around the curve, where to exit the corner so that you're in a better position to accelerate, where to turn the power off, where to start the steering, which brake to use first and how to use it and how to bring the bike back into position."
Simon has been using this detailed video instruction technique for over a decade, supplying his training school students with supplementary videos as part of their package. During that time, it has proven to be hugely beneficial to learner riders.
"There is a significant difference to those people who do and those people who don't do home study before, during and after their training," he says. "Their enhanced skills are clearly visible. Their understanding of certain aspects of riding is elevated."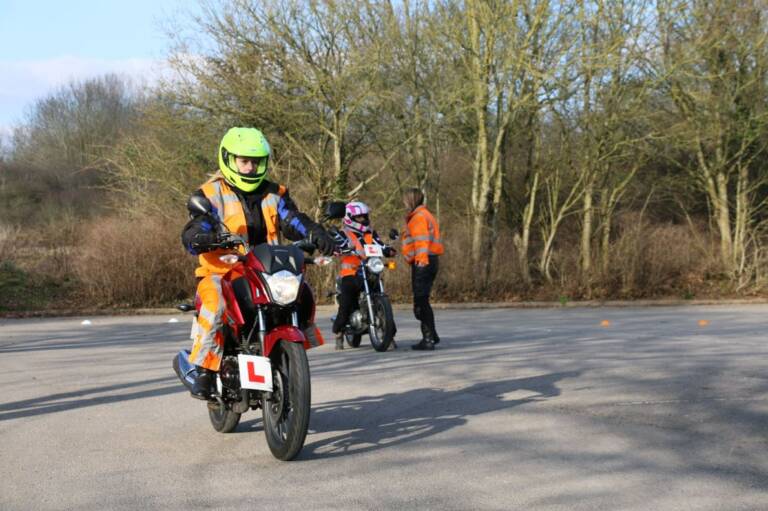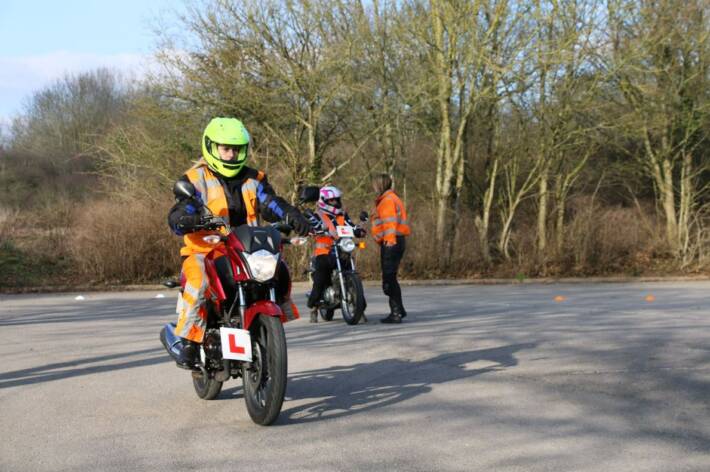 There is no timeframe in which members must complete the videos and other learning materials. It is entirely student-led and enables people to learn at their convenience in the comfort of their own surroundings, when the brain can absorb information more easily.
"Motorcycle riding lessons can often be quite high-stress and anxiety-ridden for brand-new riders," explains Simon. "That makes taking on education and retaining information difficult, as there is so much other stuff going on, not least staying on the bike, on the road!"
The Learner Academy is also ideal for people who have recently passed their CBT or motorcycle tests and are looking to improve their skills and gain more confidence on the bike. "Passing your test is only the first step," says Simon.
Feedback from Learner Academy members has been incredibly positive so far, whether they joined to prepare for the test itself or to take their riding to the next level having recently passed.
"I had a call from one of our members recently," says Simon. "He'd done his CBT, but the instructor had put him on a moped just to get him through. He passed but with no idea how to ride a geared motorcycle and in his own words, he was 'absolutely rubbish on the road.'
"He bought our CBT course and taught himself how to ride a geared bike just from watching our videos. He now knows how to handle the bike and feels far safer and more confident on the road. It might sound dramatic, but joining the Hub could well save that lad's life."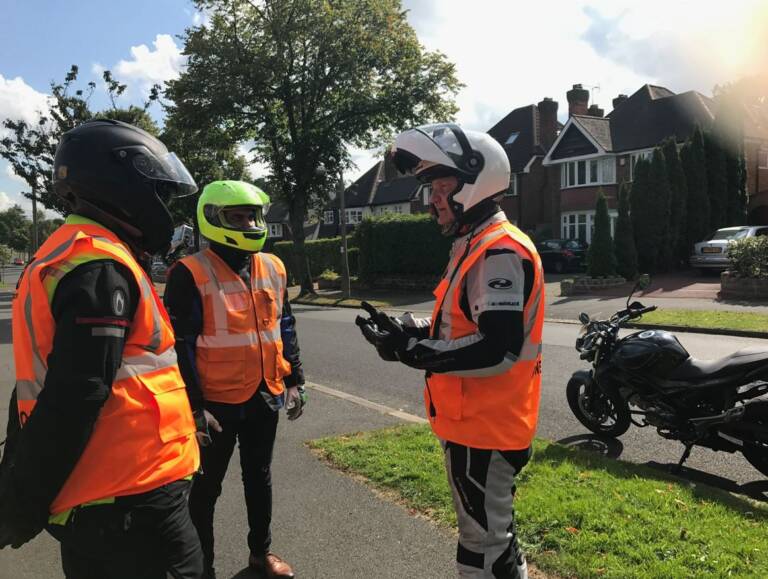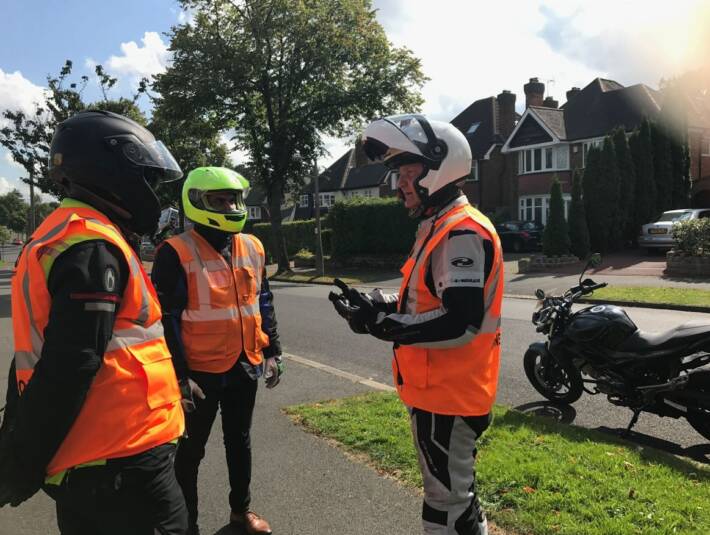 Once they've mastered the basics, Learners can eventually progress to Motorcycle Riders Hub's Advanced Academy, which offers further education and training for experienced motorcyclists who want to hone their craft and perfect their riding skills.
But if still you're at the beginning of your motorcycling journey and feeling a little nervous about what's to come, here are Simon's top tips to get you as CBT-ready as you'll ever be:
Find the right training school
"Shop around to find the best school in your area, and that doesn't just mean the cheapest! Try and speak to a human being, rather than just booking blind online. The way you are treated on the phone is a good indication of how you will be treated on the day."
Plan your journey
"You'd be amazed how many people turn up to the wrong training school, leaving them panicked and flustered before they even begin. Make sure you know where you're going before you leave home and arrive in plenty of time so you're calm and collected."
Take your own kit
"Turn up with your own helmet and gloves at the very least. If you don't, you'll end up wearing a helmet that someone else has been sneezing and coughing in, and smelly gloves that have been worn 300 times before. It's not going to give you the best experience."
Do your homework
"Research what happens during a CBT before you go, so you're not thrown in at the deep end. Do some studying on what's involved and what will be expected of you. At the very least, you should know the sequence of approaching and negotiating junctions."
Don't expect it to be easy
"People book onto CBT courses with a lack of understanding of what's involved. If it's done right, it shouldn't be easy. You are learning a brand-new skill, from scratch. If you feel like it came easily, then you probably need to get yourself some additional training."
Join the Motorcycle Riders Hub today
Motorcycle Riders Hub offers various, flexible membership options depending on what you need as a rider and the timeframe in which you wish to learn. For more information or to sign up, visit https://motorcycleridershub.co.uk/