Welcome to the first instalment in our safety feature campaign series: Devitt Rider Safety with road safety journalist  @djrwilliams.
We're on a mission to create heightened awareness and debate around vital rider safety topics, initiatives and campaigns. Riders love to talk about all the latest safety and riding skills and here, at Devitt, we aim to be at the very forefront of that discussion.
Join the debate today on social media at #DevittRiderSafety
You can always spot an advanced motorcycle rider – and not just by their 'club' lapel badges, meticulous pre-ride checks and, more often than not, a sparkling clean bike.
They look as though they 'own' their bit of the road as they ride past, radiating confidence, composure and courtesy. They tend to be obsessive about observing speed limits in built-up areas too.
But – and this is the crucial question – are they any safer than other riders? It seems obvious that they must have fewer accidents, injuries and mishaps than 'ordinary' motorcyclists but nobody really knew. Until now.
IAM RoadSmart – formerly the Institute of Advanced Motorists – has trained thousands of riders since launching the advanced bike test in 1987. Of 85,000 members overall, 25,000 are motorcyclists and they are often the most active, meeting regularly for ride-outs, rallies and social events.
But no one could prove whether all the extra training – it takes an average of three months of one-to-one coaching before taking the famous test – makes them any safer. So IAM RoadSmart asked Agilysis – leading transport behaviour and safety consultants – to get to the bottom of this mystery. And the data threw up some welcome, at times surprising, answers.
Few collisions per mile
The good news for advanced riders is that they are indeed involved in fewer collisions per mile than riders who have not completed advanced rider coaching. The survey of around 1,300 riders also revealed that advanced riders are more aware of other drivers and riders' limitations and more likely to show consideration for other road users.
There's more good news for those who have undergone – or plan to undergo – advanced training. Advanced riders are less 'hostile' to other road users (always good for safety), less likely to speed in speed limits under 40mph and – crucially, bearing in mind that 'twisties' can be a challenging area for riders – less likely to approach bends too quickly.
Controversially however, advanced riders are more likely to admit to exceeding higher speed limits and undertaking on the inside, although the study says those behaviours were 'not statistically significant'.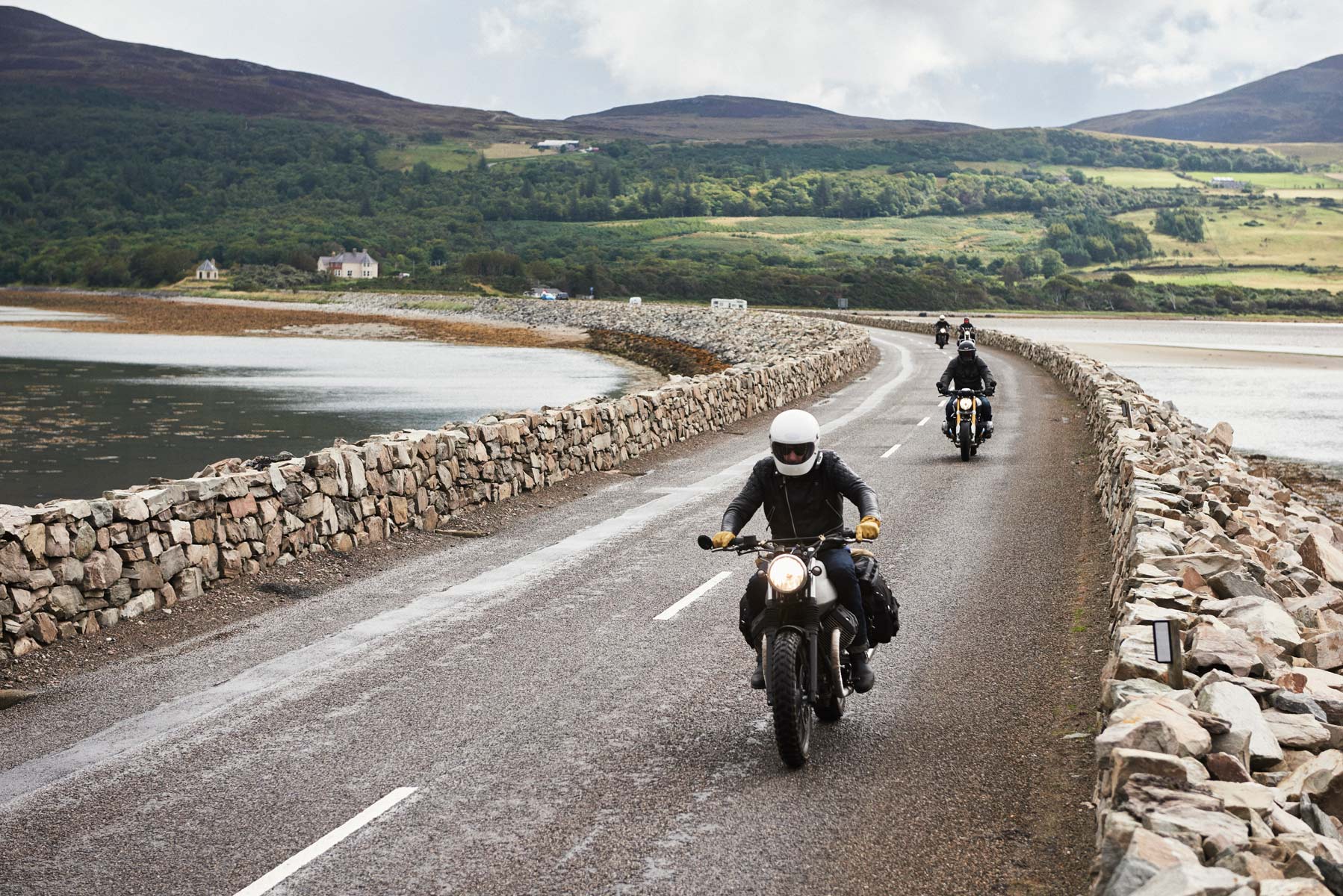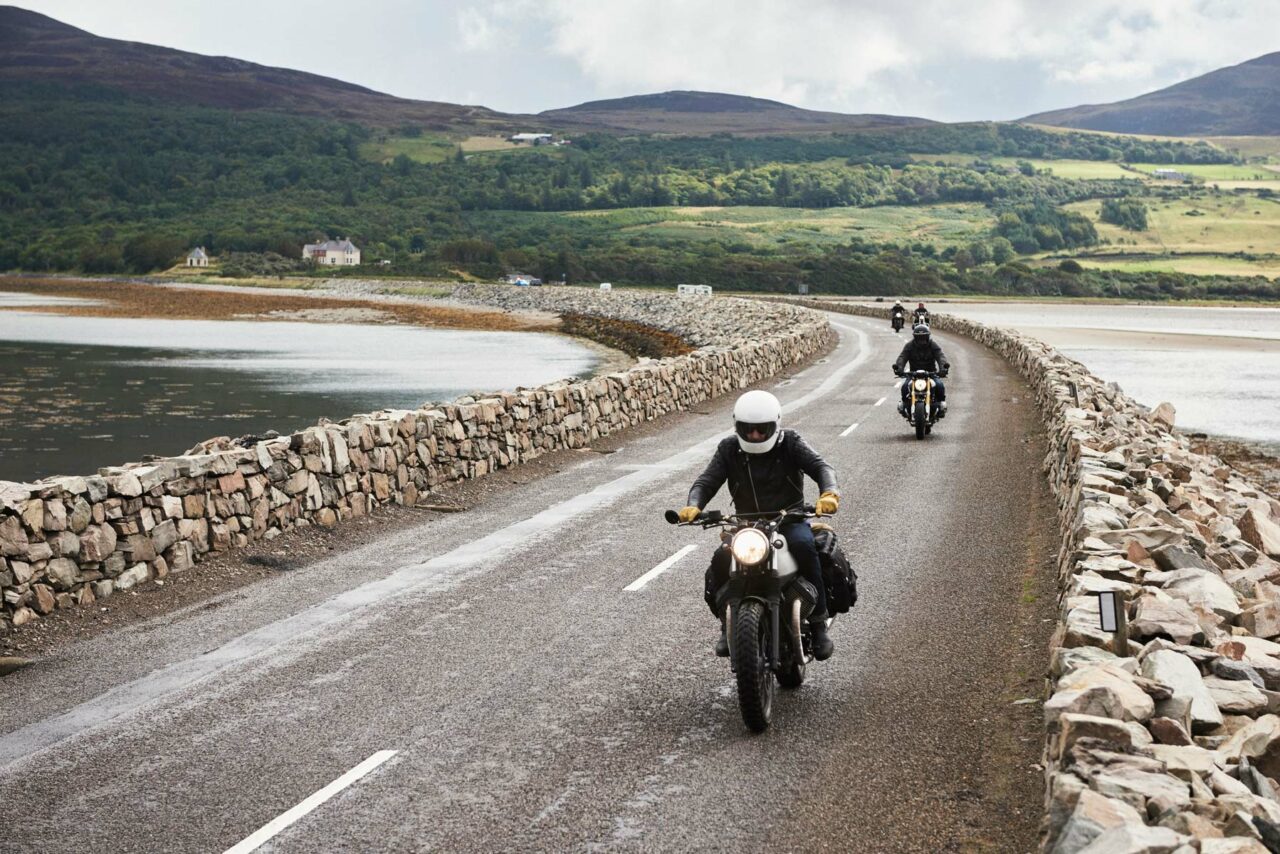 Good behaviour
Curiously – this might reflect the type of rider attracted to advanced training in the first place – there were key differences in general behaviour; IAM RoadSmart members are more likely to be involved in their local community and more likely to believe we need more traffic cops. They're also less likely to agree that it's safe to drink and ride.
Overall, the study concludes that compared to similar motorcyclists, IAM RoadSmart members show more positive attitudes to 'collision risk' and report fewer collisions, once mileage is accounted for. They are more confident in their skills when it comes to what IAM RoadSmart calls 'speed selection'.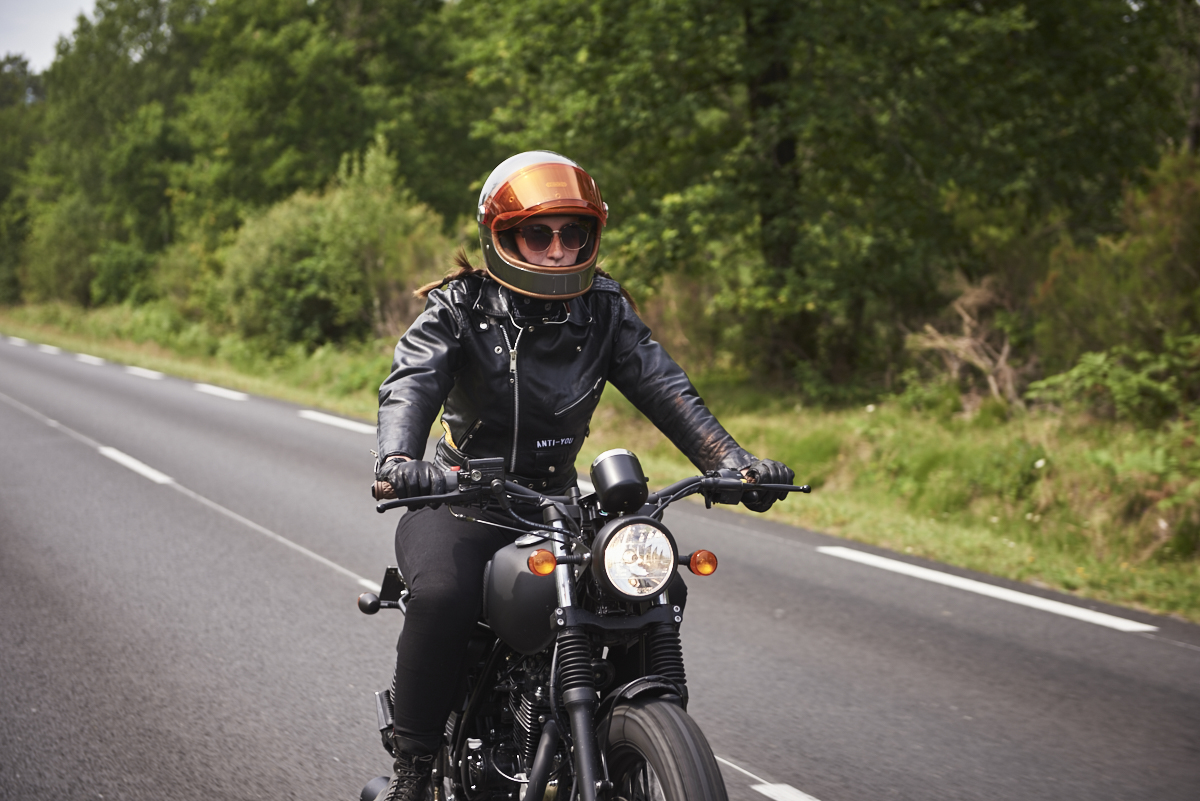 It's not my fault
The research exposed curious anomalies however – and they won't all be welcomed by advanced training advocates. Drill down into the data and it shows that while advanced riders have fewer collisions per mile once their higher mileage is accounted for, IAM RoadSmart members do not report fewer injury and 'damage-only' collisions per respondent. In fact they have 'similar proportions of collision involvement' to others. They are also less likely to believe they were at fault, although that's not much consolation if you've been knocked off.
Advanced riders also have different types of collision. They're more likely to be in single-vehicle crashes, and those where they drop their own bike. Is that because they often have bigger bikes and dare tackle rougher terrain? The research doesn't say.
Riders who've completed advanced training are also less likely to be involved in right-turn, 'loss of control' collisions and rear-end shunts than others. Encouragingly, the 'difference in miles travelled before a collision' is statistically significant, says Agilysis.
Faster riders
The research threw up two other interesting points. IAM RoadSmart members tend to ride faster than others. The study says this might be because they are more confident riders, which is 'not necessarily a bad thing'. They do recommend finding ways of ensuring members don't get too confident, however.
Agilysis also can't categorically say whether IAM RoadSmart training is responsible for differences in attitudes; the organisation might just attract riders with a different outlook on life in the first place. It's a bit chicken and egg.
So where's all this leave us? Neil Greig, IAM RoadSmart's Director of Policy and Research, admits the paper leaves 'a lot of unanswered questions' and says he would have preferred a 'more black and white' outcome.
"The best way to take this further is telematics," he adds. "We placed 'black boxes' with some car members which showed they're much more likely to brake well, not to speed and anticipate problems better. It shows they're better drivers. We're looking for something similar for motorcyclists that will show how safe riders are when they first come to us – and how good they are after passing the test."
In addition, says Neil, "The vast majority of people who come to us talk about how it's life-changing. They really enjoy the experience, recommend it to their friends, and 60 per cent say it's got them out of a sticky situation. The feedback we get is all very positive. In the meantime, we feel it's a positive report overall and the search for more answers goes on!"
WHAT ELSE DID THE STUDY FIND?
IAM RoadSmart respondents more likely to 'strongly agree' that:
'Extra training has made me a more confident rider'
'I definitely became more observant after completing extra training'
'Riders who have undertaken additional training are better equipped to ride faster'
'Training has definitely made me a safer rider'
*A higher percentage of IAM RoadSmart respondents said they 'often' motorcycled for holidays, touring or sightseeing.
*More IAM RoadSmart respondents (87%) ride larger motorcycles compared to others (57%).
*96.9% of IAM RoadSmart riders said they rode on the basis that other road users hadn't seen them, compared with 89.6 of other riders.
*Only 14.5% of advanced riders believe speed cameras are effective at catching dangerous drivers and riders compared to 44% of other riders.
*Only 6.3% of advanced riders say there are enough traffic police, compared to 22.1% of other riders.
*Asked if they find riding 'quite demanding', 37.6% of advanced riders agreed, compared to 33.6%.
*The IAM RoadSmart findings were revealed at Road Safety GB's online PTW event, 'PTW Riders: improving safety and reducing collisions and casualties', sponsored by Devitt: https://roadsafetygb.org.uk/ptwevent/programme/
HOW CAN YOU GET ADVANCED RIDER TRAINING?
*IAM RoadSmart has a network of highly trained observers attached to local groups who will, on a one-to-one basis, coach you over the course of about two months until you're ready for the 90-minute advanced riding test. £149 covers the training and test. You can then join IAM RoadSmart for an annual £38 subscription. More at https://www.iamroadsmart.com/courses
*RoSPA also has local tutors who prepare you for the RoSPA Advanced Riding Test. For riders aged 26+, the first year's cost is about £93 (£73 for the test + £20 local group subs). More information at https://www.roadar.org.uk/groups/.
David Williams is a freelance journalist who specialises in road safety, transport and travel. He's been the London Evening Standard's motoring correspondent for 26 years, also contributing to the Daily and Sunday Telegraph, Sunday Times and various magazines. He is a Prince Michael of Kent International Road Safety Awards judge.