Overview of Moto Gymkhana Experiences 
Thinking about signing up for the ultimate biking experience with Moto Gymkhana, well here's everything you need to know from taster days to getting involved in the national championships. Firstly, you'll need to make sure you've signed up to be a member of the Moto Gymkhana Association.
Experience Day
For just £45, you'll get 3 and half hours of non-stop two-wheeled fun – what a deal! All you need to do is make sure you pre-book onto an experience day and select your preferred session; 9am, 10am, 12pm and 1pm. There are only 12 spaces available for each session, so you know you can make the most out of your experience and being on your bike.
What do I need to bring?
Firstly, you'll need to bring your motorbike – if you have only got a CBT then make sure your bike is fitted with the correct L plates.
What to wear:
Full face styled helmet (open face/ half helmets aren't recommended)
Gloves and elbow protectors are compulsory
Shoulder, chest and back protectors are recommended
Knee protectors are a must
Riders must wear boots without laces or racing boots
Moto Gymkhana in action…
Gallery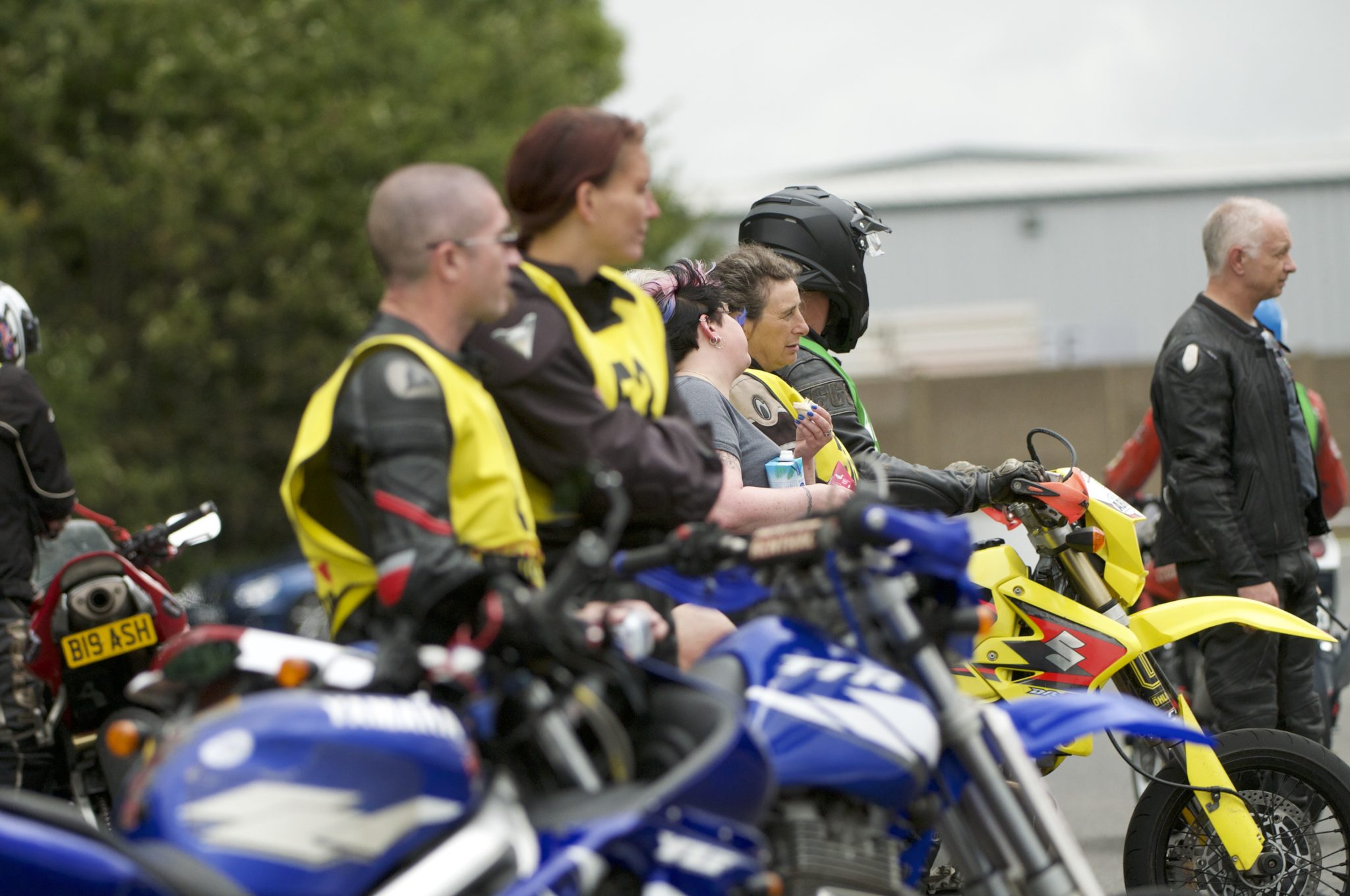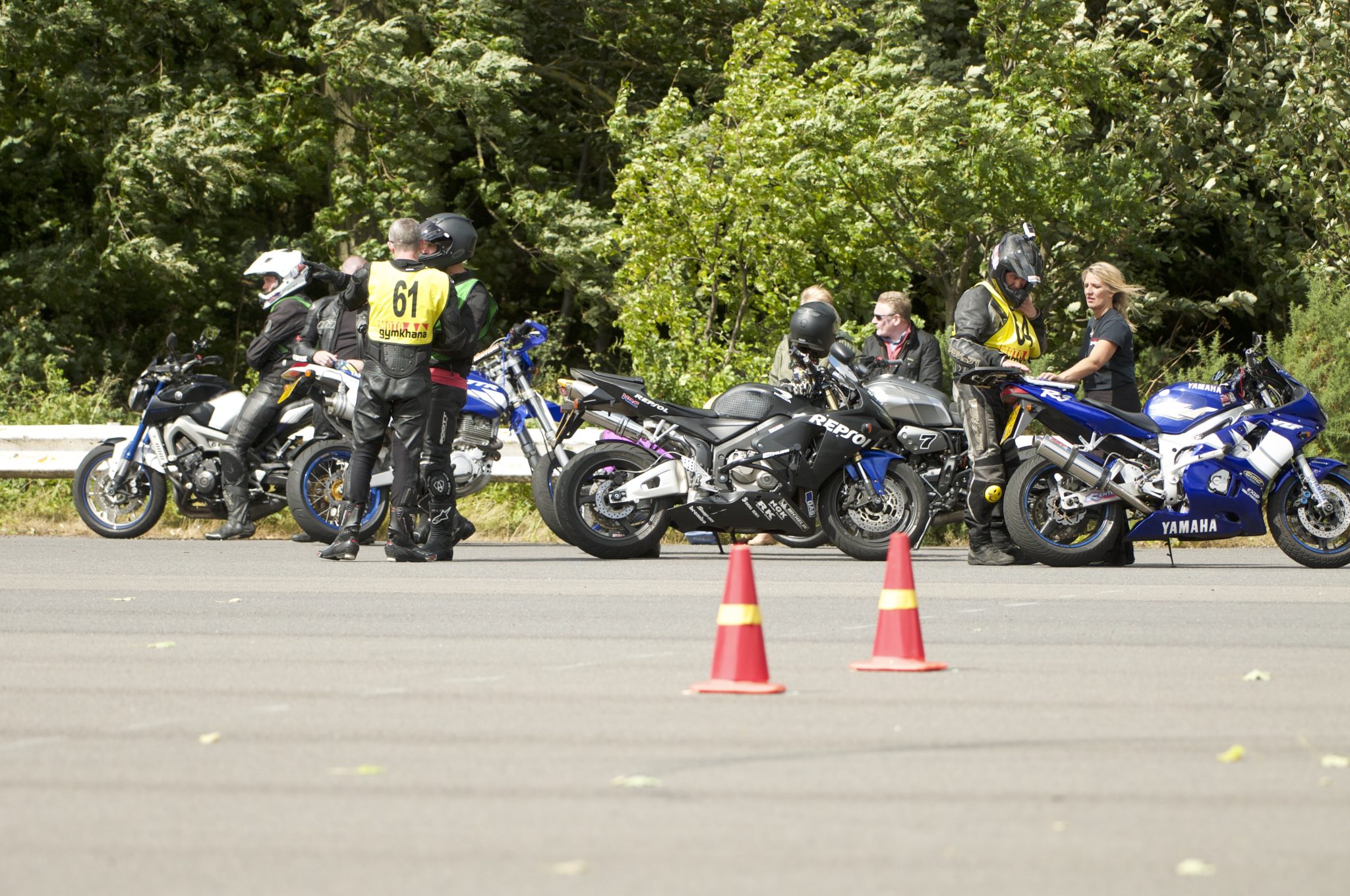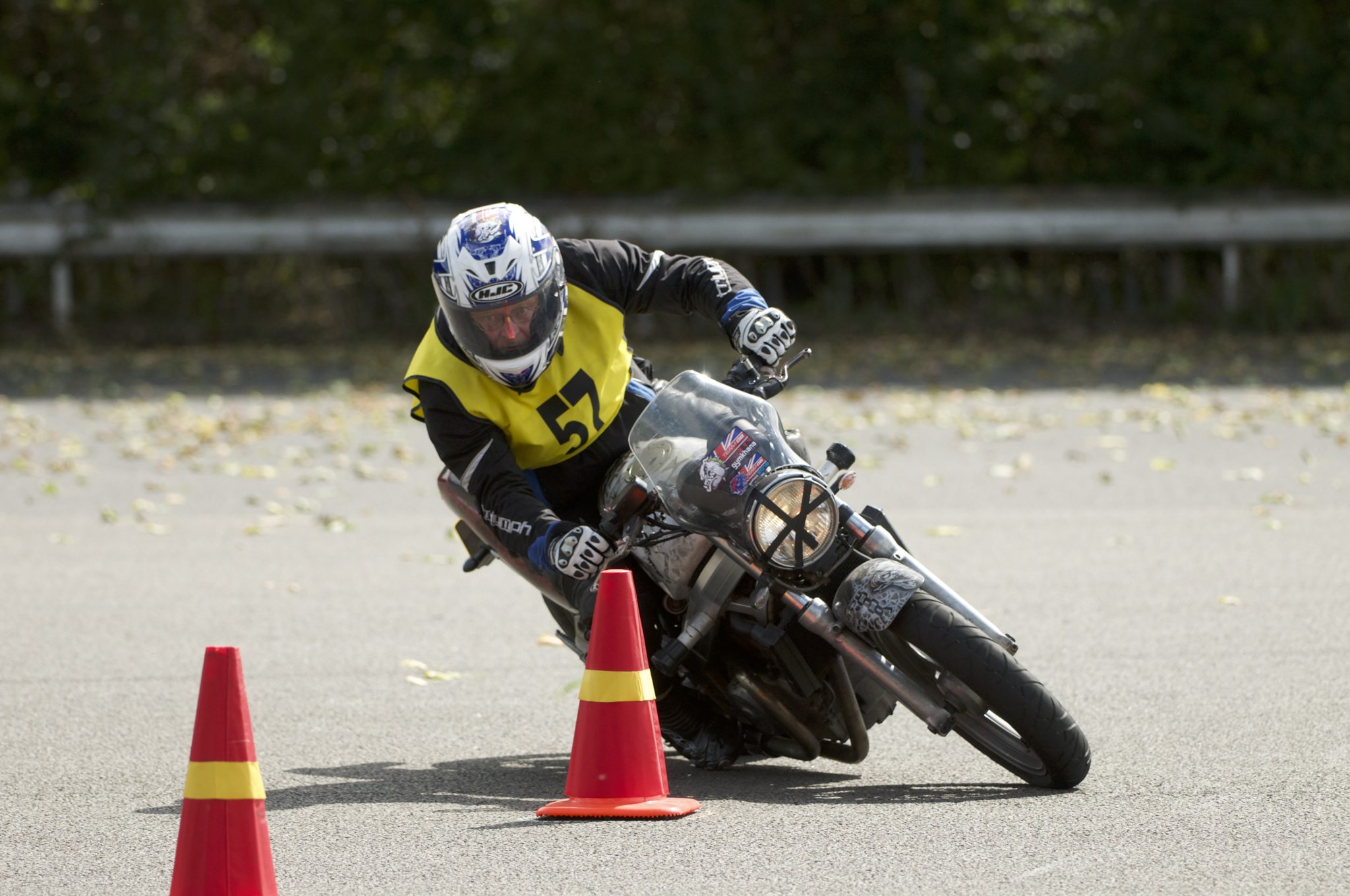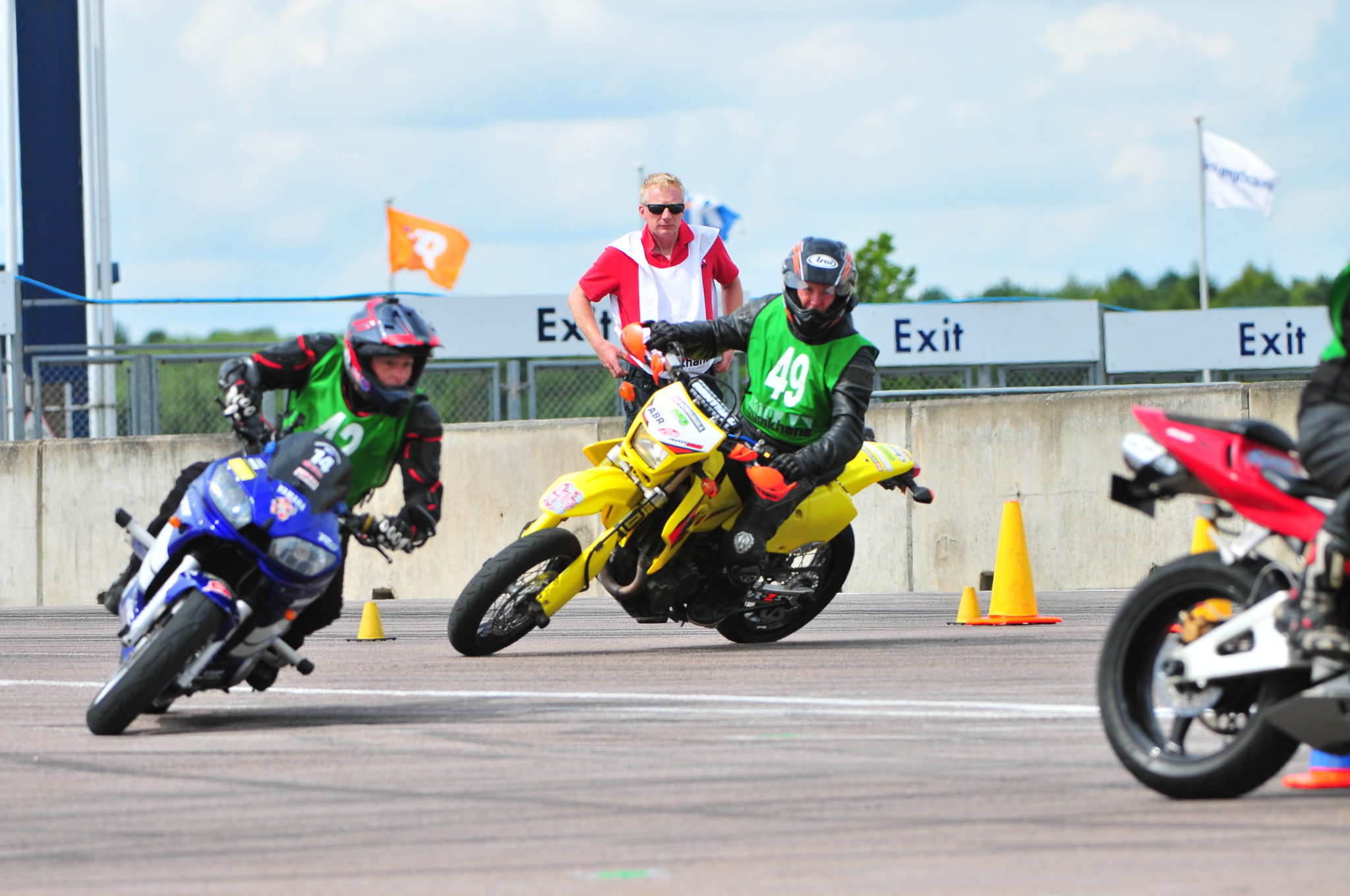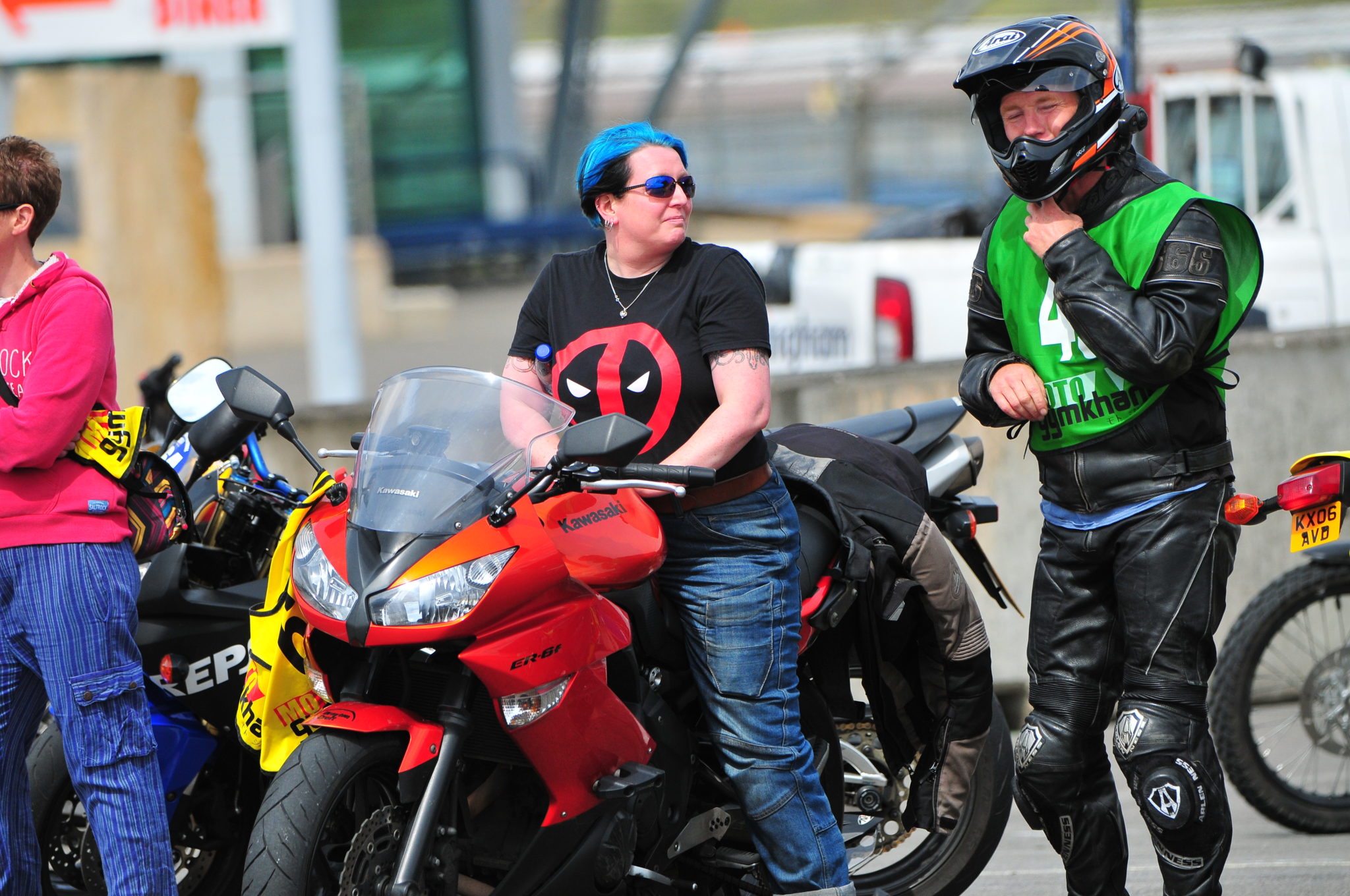 Best bikes to use for Moto Gymkhana
One of the best things about Moto Gymkhana is regardless of what you ride, you can take part. From tourers to enduros, scooters to sportsbikes, there's a place for everyone. Obviously there are going to be some bikes that are easier to complete the challenges on course, but it's all apart taking the skills learnt at Moto Gymkhana and applying those to your every day riding.
Here are a few examples, but the list really is endless:
What's next?
Once you've completed a full safety briefing, you'll learn all about Moto Gymkhana from what the colour of the cones means to the workings of the competition course and best advice on making the most out of the day.
The Moto Gymkhana MemberCoaches will then talk you through the warm-up course. You'll be guided round individually until you get the hang of the pylon system then you'll be able to have a few laps on your own to really test your knowledge.
Once you've got the hang of the warm-up course, you'll be moving on to the GP8. This involves two plyons, 12m apart, and all you to do is complete five full figures of 8 and get back into the goal box – it's that easy! You'll be against the clock for this task, but the more you practice the quicker you'll get – just remember to breath!
Check out the GP8 right now…
Lastly, you'll be finishing with the competition course. All you'll have is a map of the course to memerize and a walk and talk round the circuit; then you're on your own! You'll have two chances against the clock to see how your skills have fared over the day.
National Competition Dates
| | | |
| --- | --- | --- |
| Round | Date | Location |
| 1 | 9th May | Bruntingthorpe |
| 2 | 6th June | Bruntingthorpe |
| 3 | 4th July | Bruntingthorpe |
| 4 | 5th September | Bruntingthorpe |
| 5 | 3rd October | Bruntingthorpe |
Classification
There are a number of different classes for Moto Gymkhana, dependent on experience and points scored during your events. These are marked through different colour bibs:
Yellow – for novices and beginners
Orange – for intermediate
Green – for fastest riders