Multi-million pound investment will re-start Commando and V4SS production while creating 50 new jobs in Solihull
While many firms are closing down their buildings due to the Coronavirus pandemic, the new owner of the Norton brand, Indian firm TVS, is heading the other way, opening a new headquarters in the West Midlands to restart production.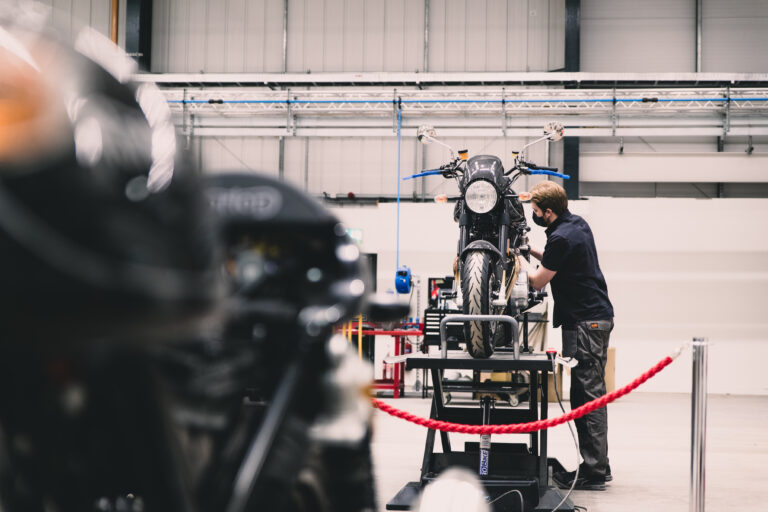 The new Solihull HQ, just 20 miles from the birthplace of Norton in Birmingham, will be Norton's permanent base for its staff, and includes design, engineering and manufacturing capabilities, with state-of-the-art facilities. The new Solar Park plant will create 50 new high-quality engineering, design and production jobs, with more on the way soon.
Opening in the next month or so, the first priority for the firm will be to produce the limited hand-made runs of the Commando Classic bikes that customers had ordered and paid deposits for. Once that's complete, attention will turn to the V4SS superbike, with production of the 200bhp machines re-commencing later this year.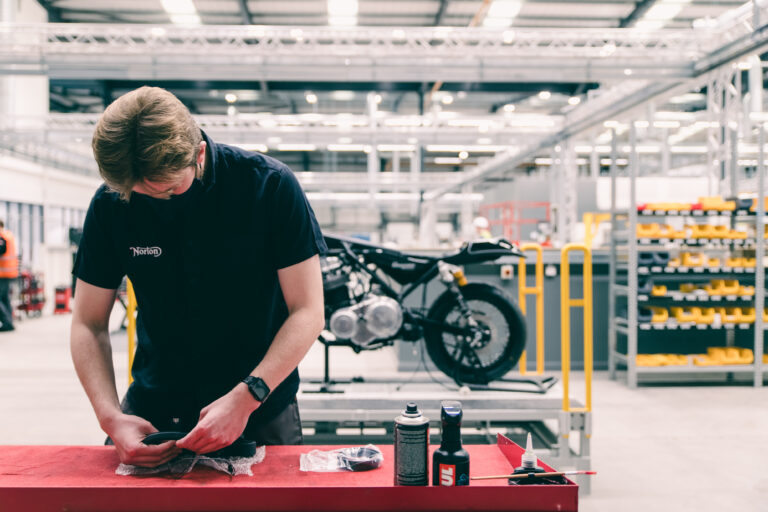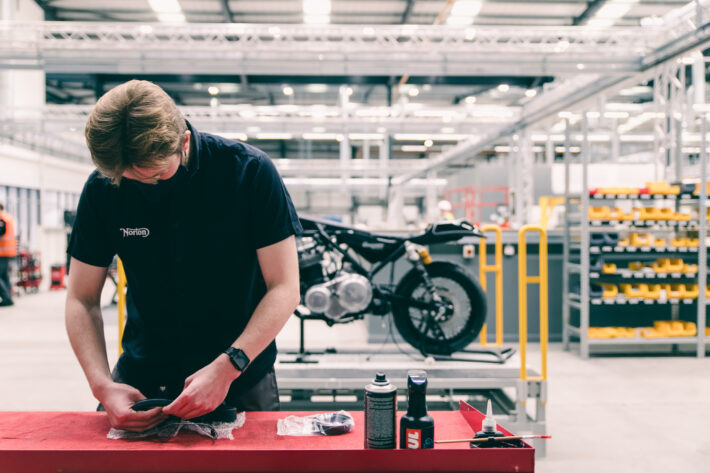 TVS has deployed some of the tooling and production equipment from the old firm, supplemented with substantial new investment to assist the restart of production.
The move comes just nine months since TVS rescued Norton after it collapsed into administration, under the controversial former owner Stuart Garner. TVS Motor Company is one of the biggest bike manufacturers in the world, producing a claimed four million bikes a year, and has existing partnerships with BMW, producing the firm's G310 single-cylinder machine. It's also worked with Suzuki in the past, so has massive experience in this area.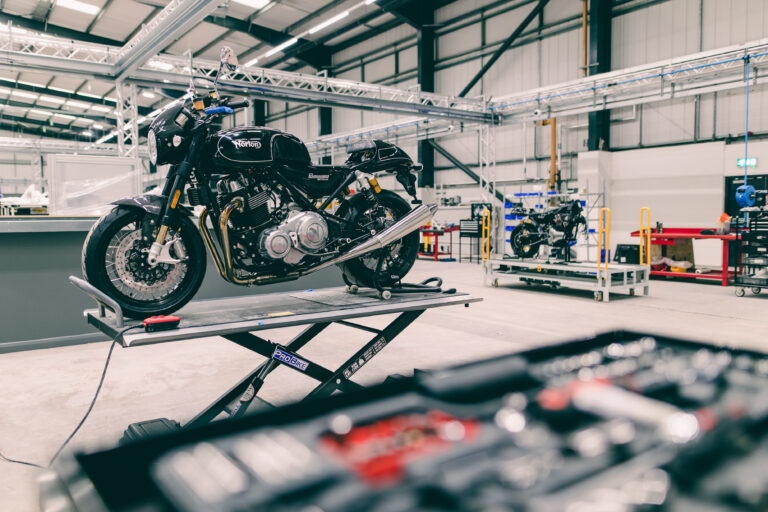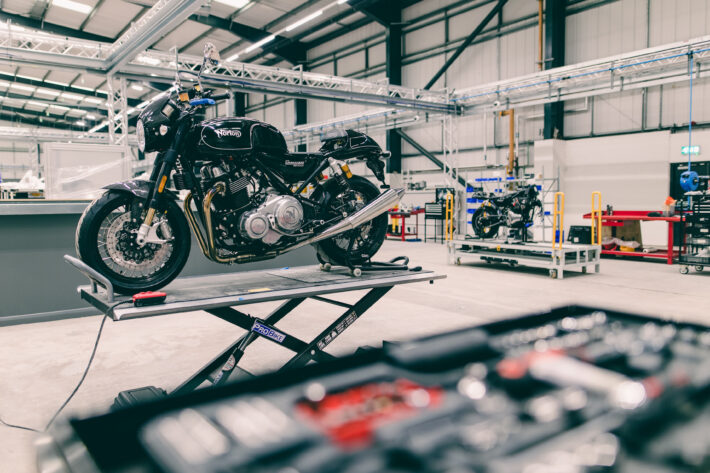 Sudarshan Venu, joint MD of TVS, said: "The opening of the new headquarters represents a significant step forward for Norton Motorcycles. The opening of this state-of-the-art facility will create the foundations for a sustainable long-term future of Norton. The new bikes will meet the world class standards our customers expect.
"2020 has been a tough year for the world but we are excited to be moving into our new home and we are delighted this has been created by the Norton and TVS teams in just nine months. This new facility underpinned by strong quality processes will produce bikes truly worthy of the illustrious Norton brand and take it into the future. We are setting out to create a future for the company, our employees, our customers and our partners that lives up to the highest expectations and enable Norton to once again become the real force its history deserves."