All sports need new, young blood to be continually rising through the ranks and as the older generation retire, the younger breed need to step up to take their place. And motorcycling is no different whether it's road racing or short circuits.
More often than not, it's a natural occurrence although, in the past, we've seen initiatives like the Superteen and Virgin Mobile R6 Cup to encourage youngsters into the sport and to speed up the process. In Spain and Italy, kids can start riding bikes at a much earlier age and it's something we're still catching up on; perhaps we never will catch them up completely and whilst those aforementioned countries continue to flood the grids in the World Championships, we're still a long way off that position.
Young talent:
Thankfully though, both genres in the UK are seeing a healthy influx of young talent and many have emerged in the last couple of years, ready to take on the established guard. It's obviously a little bit harder to break through on the roads and, ultimately, it's not until a rider reaches his mid-20s and has a few years under his belt that he's ready to challenge for International road race wins, Michael Dunlop being the notable exception.
The likes of James Hillier, Conor Cummins, Dean Harrison and Lee Johnston have all been riding on the roads since a young age and are now potential race winners at all of the road races but one of the most exciting talents to emerge in recent years is Malachi-Mitchell Thomas.
A natural talent:
The Bolton rider only switched to the tarmac in 2014 and immediately started picking up points in the highly competitive National Superstock 600cc Championship. But it was his debut at that year's Southern 100 that caught the eye of many. Despite it being his first ever road race and despite being aged only 18, his natural talent was obvious as he picked up numerous Newcomer's awards that week.
Since then, he's gone from strength to strength and having finished second in the 2014 Newcomer's Manx Grand Prix, last year saw him finish second in the Junior, win the Senior and claim a new outright lap record in excess of 122mph along the way.
That saw him snapped up by the highly experienced BE Cookstown Racing team, run by former racer John Burrows, and already he's taken a hat-trick at the Mid Antrim 150 and taken countless podiums at the Tandragee 100. It's fair to say his debuts at the North West 200 and Isle of Man TT are eagerly awaited.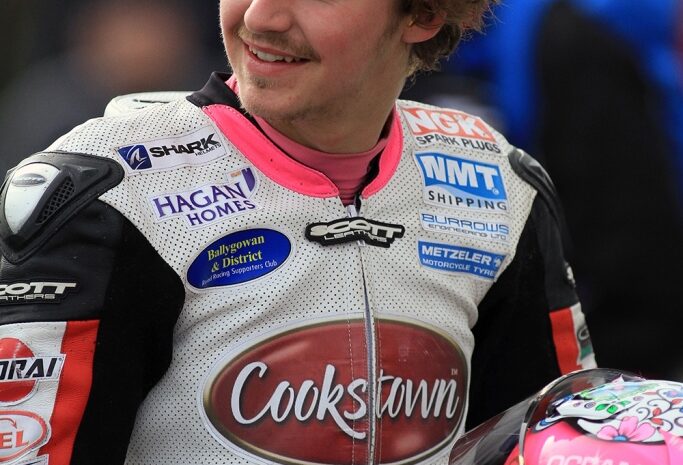 Walk before you run:
In road racing, the margin for error is obviously far diminished so taking heed of the old adage you need to walk before you can run is vital. And having experienced people around to guide a rider is equally crucial.
Many of today's starts were rough around the edges when they started but just as Guy Martin, Harrison and Cummins had their racing fathers around them to guide them, Mitchell-Thomas has benefited from support from former works Suzuki rider Paul Iddon and now Burrows.
If he can keep his feet on the ground and continue to gradually build, and not get caught up in any pressure or hype, Mitchell-Thomas could go a long way in the sport.
Lee-Bob's on the up:
A similar, slightly lesser story is taking place in BSB but Lee Jackson deserves extreme credit for the way he's performing in the most competitive Superbike Championship in the world. If anything, his results are going under the radar and not getting the credit they deserve but, make no mistake, the 20-year old has a great future ahead of him.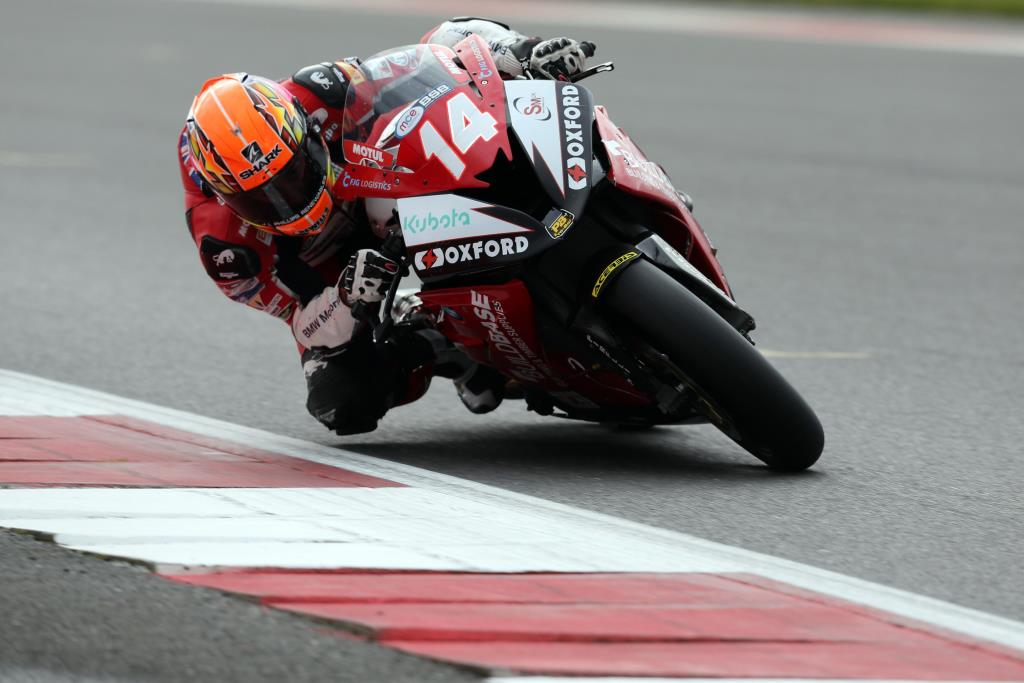 The Lincolnshire rider has great support around him with father Lee and uncle Gary both having been former front runners in the 250cc British Championship and the former winning the British Superstock 1000cc Championship. The family-run Buildbase BMW team, formerly Hawk Racing and steered by Stuart and Steve Hicken, is also the perfect foil for young Lee-Bob to perform.
2016 is his second year in BSB and having broken into the top six at the tail end of last year, he now looks like doing that more regularly in the year ahead. His early season results have been exemplary and a maiden BSB podium will happen sooner rather than later.
So who do you think could go all the way? Perhaps you've spotted some fresh new talent? Share your thoughts below…
Having started watching motorcycle races all over the world form childhood, Phil Wain has been a freelance motorcycle journalist for 15 years and is features writer for a number of publications including BikeSport News and Classic Racer, having also been a regular contributor to MCN and MCN Sport. He is PR officer for a number of teams and riders at both the British Superbike Championship and International road races, including Smiths Triumph, Quattro Plant Kawasaki, John McGuinness, Ryan Farquhar and Keith Amor. He is also heavily involved with the Isle of Man TT Races, writing official press releases and race reports as well as providing ITV4 with statistical information.