Fur the love for the road
Despite stereotypes, dedicated motorcyclists are also real softies who love their pets like family. At Devitt, we know our customers, and we know how important their pets are to them. So keeping pets safe and content on and around motorbikes is a cause we're committed to.
Sometimes it takes a little time and care to help dogs, cats, rabbits and other furry friends get accustomed to your bike. Maybe you're wondering how to get your pet used to the noise, or perhaps you're looking into the safest way to ride with an animal in tow, and want to know more about the laws you need to abide by when you've got your furry friend in the sidecar.
Either way, this guide is your go-to when you want to share your love of motorcycling with the (furry) love of your life.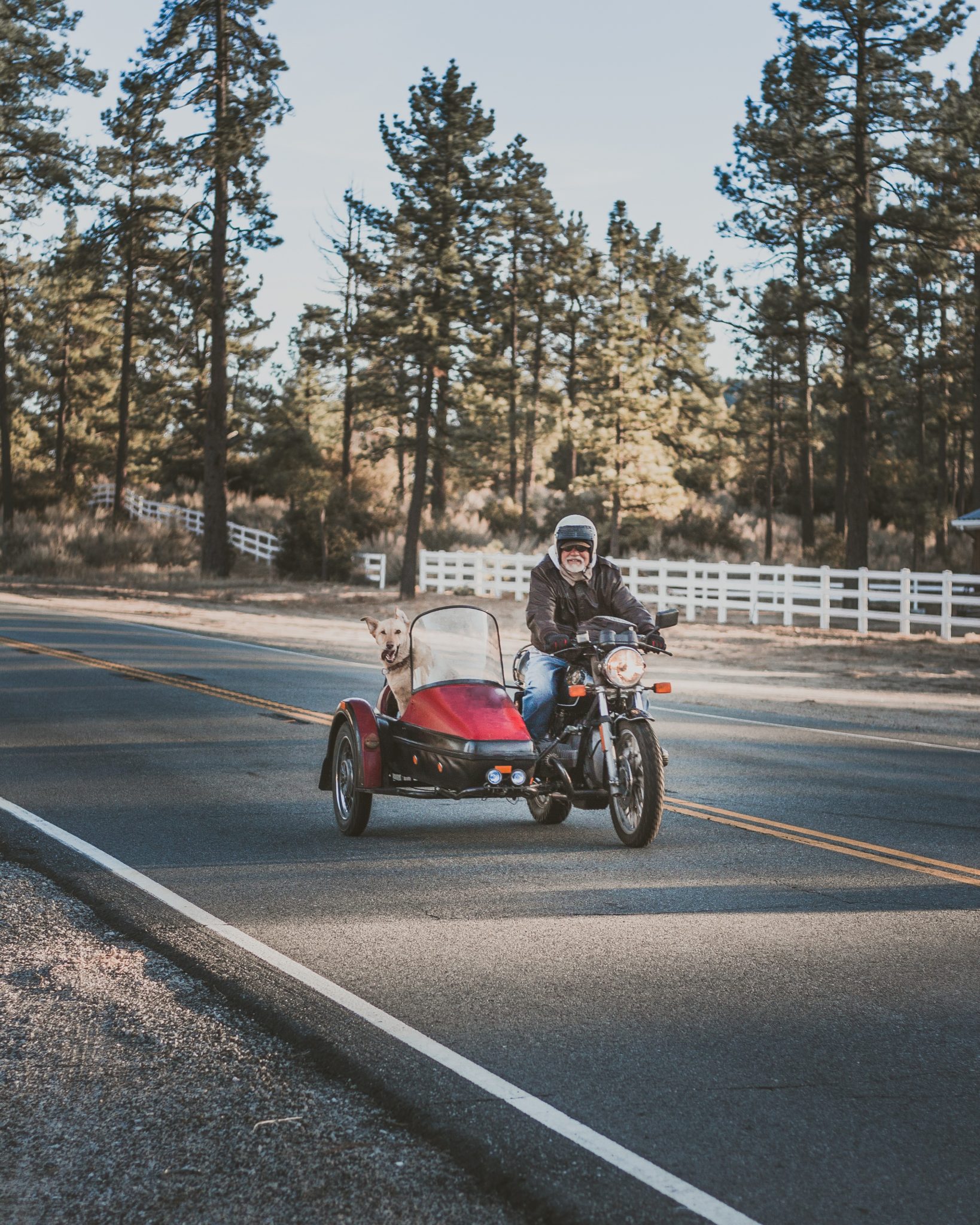 Have pet, go travel
Having your pooch, or even your cat or other animals, hitch a ride on the bike is a true joy. Bring them on all your rides and you'll no longer have to worry about them pining for you when you head off. Whether you're on-route to the countryside, the coast, or you're running errands around town, it's more fun with your best friend on board.
Getting started with pets and motorcycles
As a pet owner, you're responsible for your animal's wellbeing, wherever they are. That's why you need to give real thought to the mechanics of getting your pet on the bike.
Make sure your pet is fit enough to ride if you're thinking of getting them on your bike with you. If your dog is particularly anxious or your cat is elderly and infirm, it may be better not to bring them with you.
Once you've determined your animal is fit enough to be part of your motorbiking adventures, make sure you have the right gear, even if that means a bespoke carrier, a customised helmet or a hand-knitted coat. Some motorcyclists also find they need to make changes to their bike itself before welcoming pets to share their ride – so you might need to look at customising your bike to accommodate them before you can get going.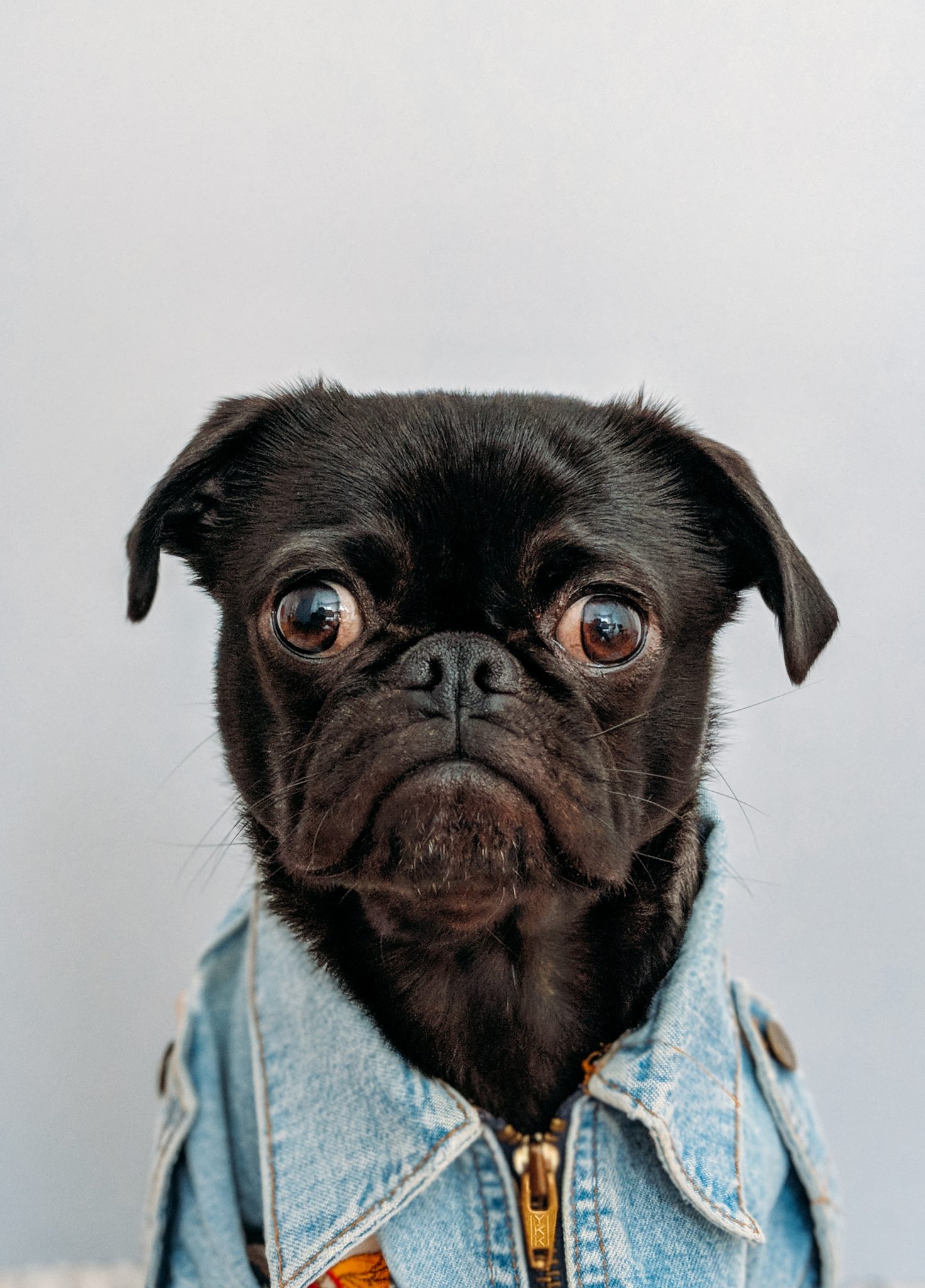 Finding the right carrier
With so many brands and types of pet carrier on the market it can be hard to choose which one would be best for your pet. The one you choose will depend very much of the type of animal you're transporting and their personality.
It may be that your pet is most content right up close to you in a backpack-style carrier. Or, if they prefer a little more space, a rigid, plastic box-style carrier attached to the rear of your motorbike could be a better option. There are also soft versions of these carriers available, which look like weekend bags with plenty of pocket space, and a hole at the top for the animal to peep through.
All the gear
Nowadays, it's possible to purchase a whole host of ingenious products to ensure that your pet is comfortable every time they join you on your bike. Carriers with access holes for their heads mean they can enjoy the views from your bike, specially-designed goggles stop the wind from making their eyes water or getting bugs in them, blankets keep them cosy during the colder months and an entire range of pet-friendly helmets are there to protect them, whatever happens. Don't forget a bandana if you want your pet to look as cool as you do on the bike.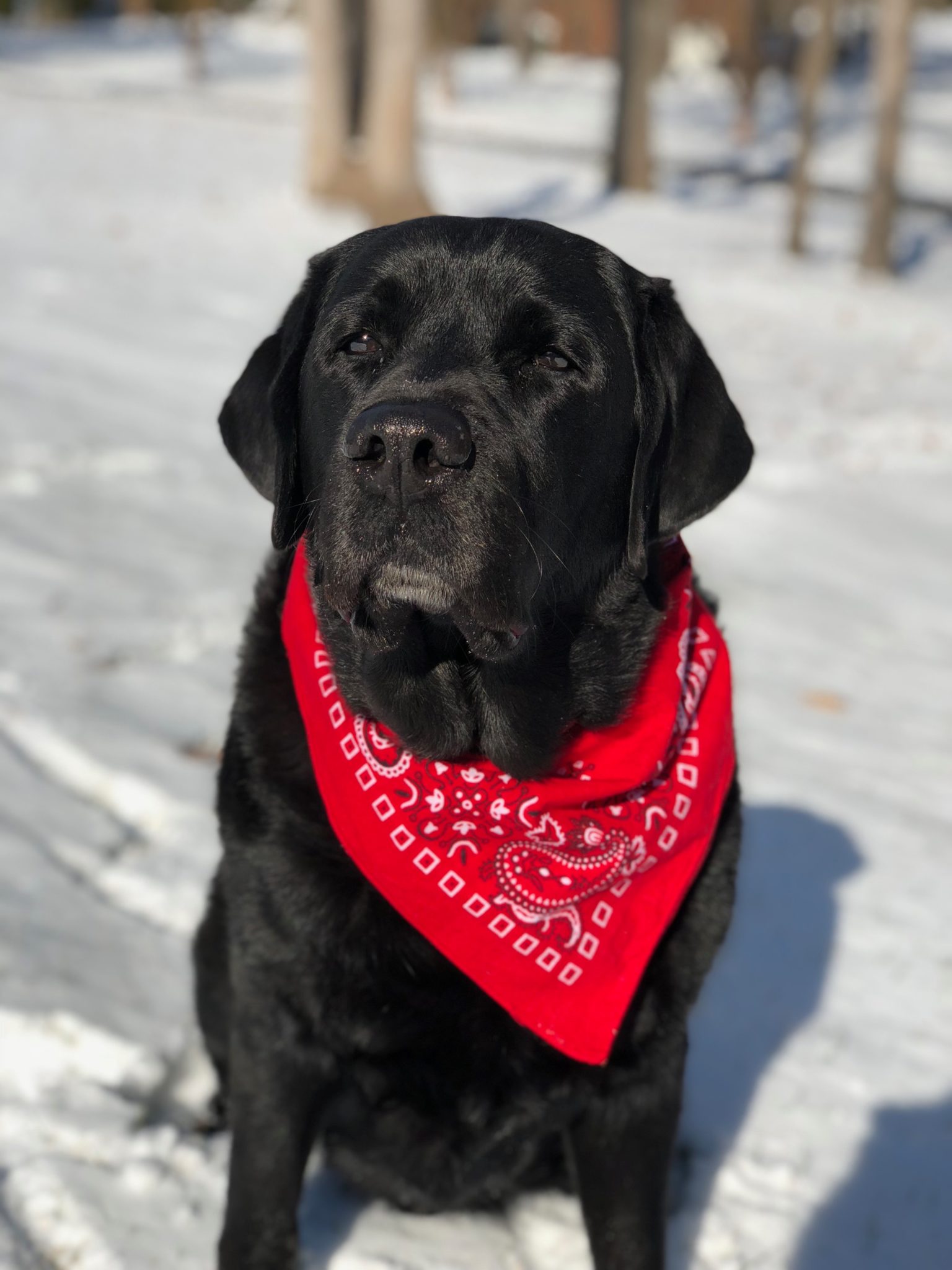 Introducing them to the ride
When you first set out with Fido or Fluffy for a ride, it's wise to go slow and start small. Take a short trip around town, allowing your pet to familiarise themselves with the sound and feeling of being on a bike. Another important must-do is to make sure your animal is content and comfortable in their carrier before you rev up for a ride. Once they feel safe and protected in the carrier and you've packed up all the supplies you need – like treats, water and leads or harnesses – it's time to hit the road for a gentle ride.
Can You Carry a Dog On a Motorcycle?
Riding with pets within the law
Rule 57 of the Highway Code says that animals must be 'suitably restrained so they cannot distract you while you are driving or injure you, or themselves, if you stop quickly.' In a car, a seatbelt or dog guard might do this job, but on a motorbike or sidecar, you will need a carrier of some description for your pet to legally accompany you.
Helping pets overcome a fear of noise
If your pet is frightened by the noise your motorbike makes, don't despair. With a little patience and understanding you can help them overcome their fear. There are a variety of methods you can try to help train them and make them feel safe. With a frightened dog, try offering a 'safe space', where the animal can escape and calm down. Or, use the distraction method, where you start a game of fetch to give them a separate focus as they become accustomed to the noise of the motorbike. Your vet will be able to advise on reducing noise anxiety in pets so that, gradually, they'll be comfortable around and even on your motorbike.
As a motorcyclist and pet owner, you're lucky enough to have two passions in life. All it takes is time, patience and a generous dose of love, and one day you'll be able to combine them for double the fun.
Don't forget to get your motorcycle insurance quote from Devitt today!