Just a decent, ordinary lad doing extraordinary things on two wheels, enjoying his racing and living his dream. That was just one of the many tributes on social media to popular 2016 TT Privateers Champion Dan Hegarty who tragically lost his life at last weekend's Macau Grand Prix.
Motorcycling gives us some unbelievable highs but it can also be a cruel sport, something we were starkly reminded of at the Far East venue.
The 31-year old, who was making his second appearance at the Far East venue after finishing 16th twelve months ago, succumbed to injuries sustained in a high speed spill at Fisherman's Bend. It dealt the sport another huge blow and hit the tight knit community harder than ever on this occasion as the Macau meeting brings the riders closer together than any other road race meeting.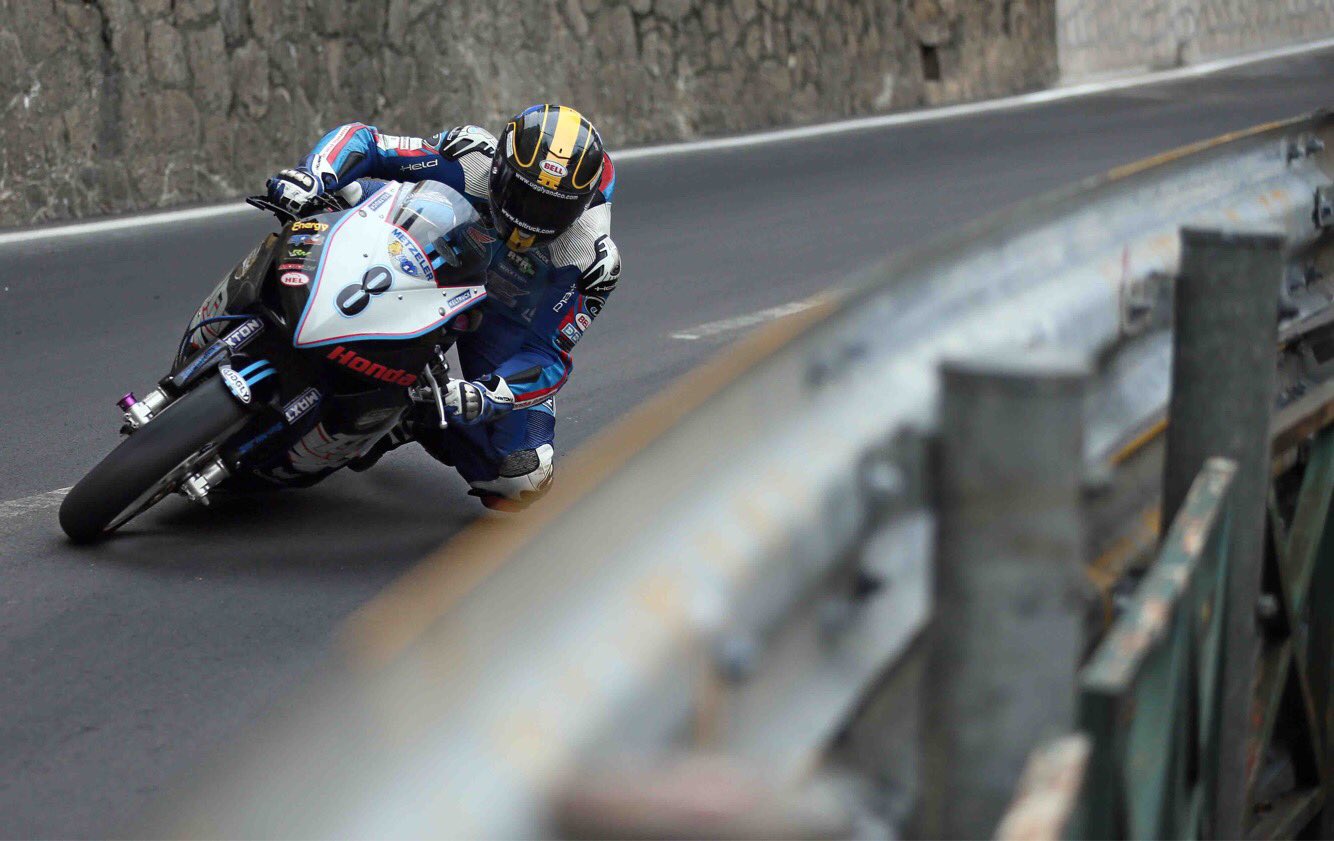 Nowhere else do the riders spend so much time in each other's company than on the trip to Macau. The camaraderie increases, bonds become tighter and friendships are forged whilst the levels of respect from competitors from other disciplines is only heightened as they witness the extraordinary feats the riders are doing on what is, arguably, the most dangerous road race track in the world.
The dangers of the 3.8-mile Guia circuit don't need to be explained here. They're plain to see and whilst speeds at other road race meetings are a lot higher, there's no run off at all at Macau and if things go wrong as they so sadly did on Saturday, the outcome is almost inevitable. Nowhere are the trackside obstacles more unforgiving than the stone walls and steel Armco barriers of Macau.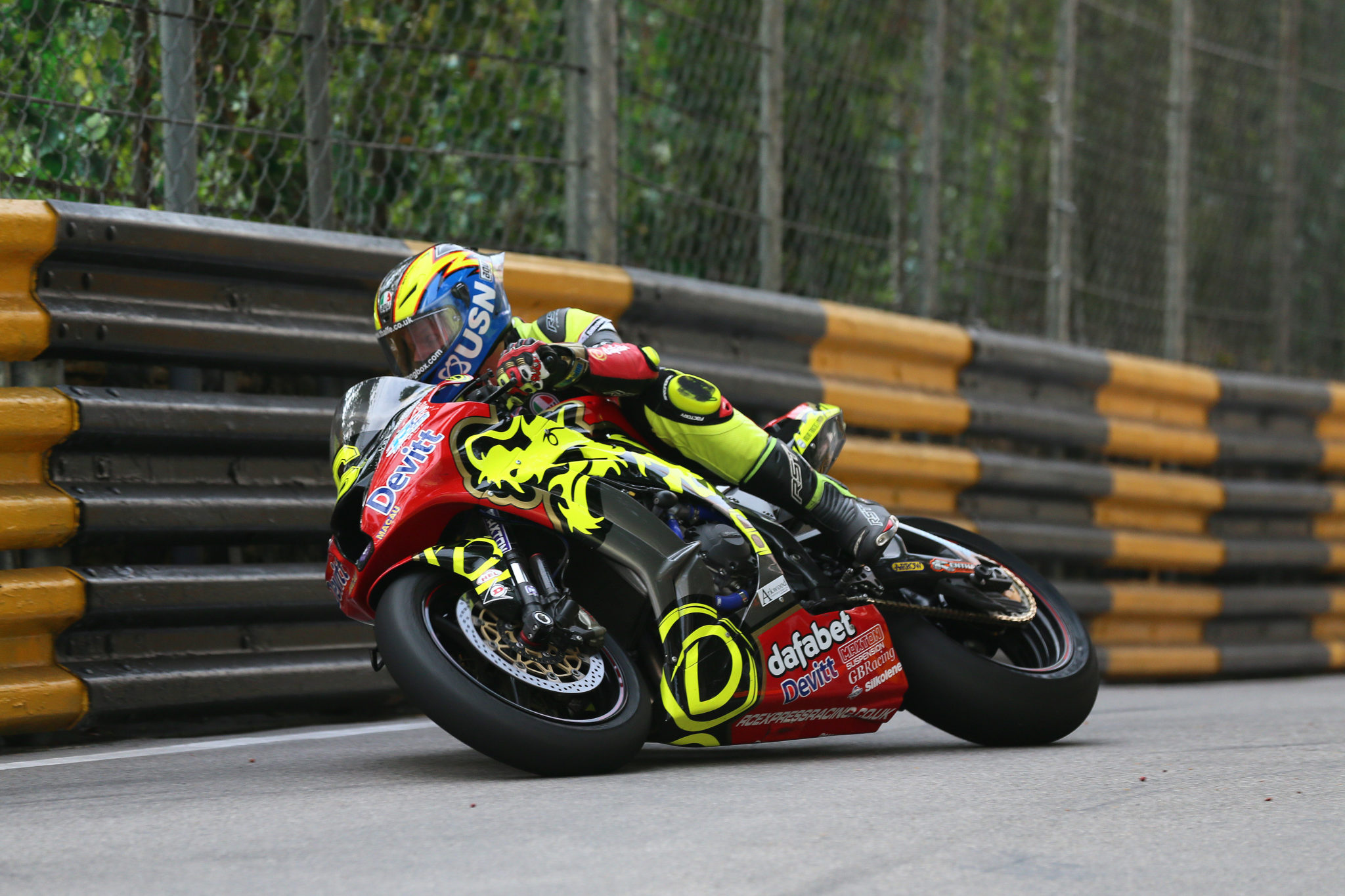 Organisers come under heavy criticism
The outpouring of grief immediately after the race, whether from race winner Glenn Irwin or Australian David Johnson, was palpable and the whole paddock were understandably shocked, stunned and deeply saddened. Accidents happen in racing but the organisers of the meeting handled the situation poorly and lessons need to be learned as the riders shouldn't have been made to ride by the scene of the accident and witness what they did.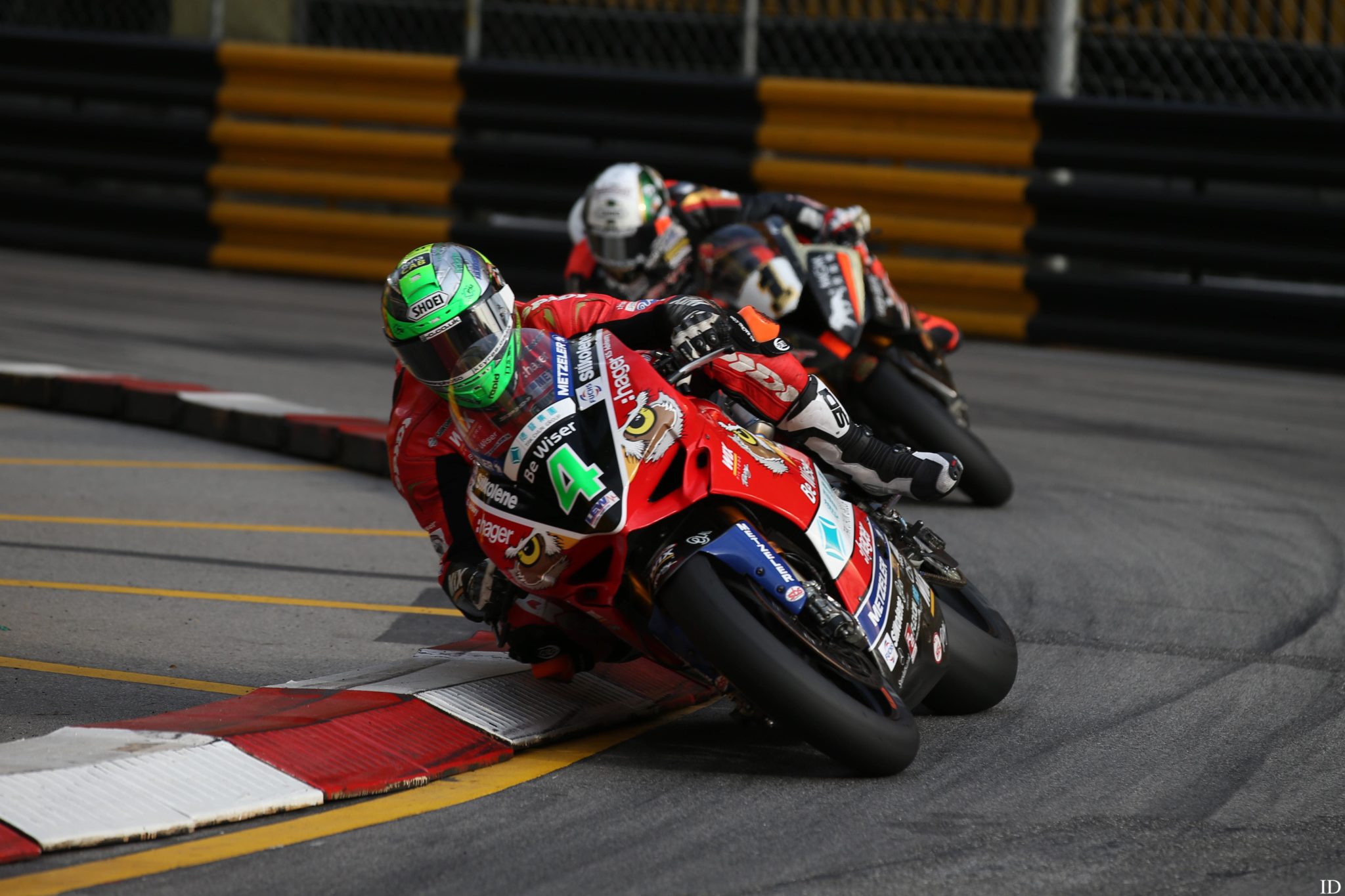 The organisers should have held them at the hairpin until everything had been dealt with and even though there was no champagne or celebrations, continuing with the podium procedure was a very poor decision. As Irwin said, it wasn't a podium, it was just three riders standing on a box.
The TV direction, meanwhile, was simply deplorable. Not only did they show the scene of the crash immediately after it had happened, they then went on to show a replay of the accident itself. A delay in live television coverage gives the director time to cut away from such incidents so no one, especially families and friends, have to witness it so putting viewers through such distressing images not once but twice simply cannot be excused. We all know motorsport is dangerous and that crashes can and do happen but we don't need to have them replayed in front of our eyes over and over again.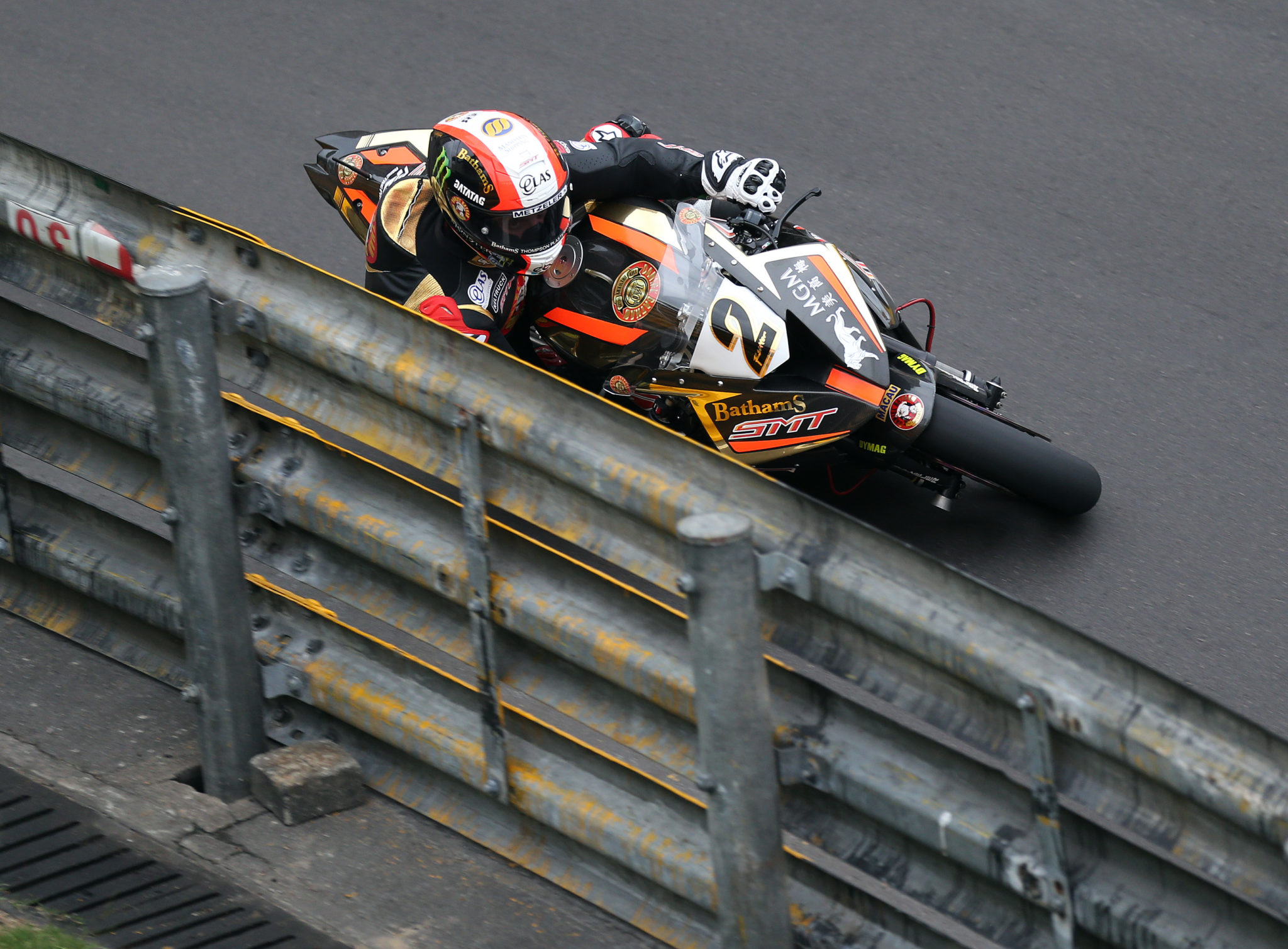 Hegarty – a huge talent
Hegarty's career had started on the short circuits where he competed in the Virgin Mobile R6 Cup before moving into the British Superstock 1000 Championship. In 2011 though, he turned his attentions to the roads and carved out a highly successful career to firmly establish himself as one of the UK's leading privateers.
His results, and speeds, continually improved at the TT culminating in the aforementioned victory in the 2016 Privateers Championship when he took career-best finishes of 11th in both the Superstock and Senior races a position he equalled in the Superstock race this year. He also recorded a personal best lap of 128.431mph which put him amongst the seeded riders at TT2017 and together with strong results at all of the other road race meetings – the Southern 100, Ulster Grand Prix, North West 200 and Scarborough – he'd made the breakthrough into the top echelons of the sport.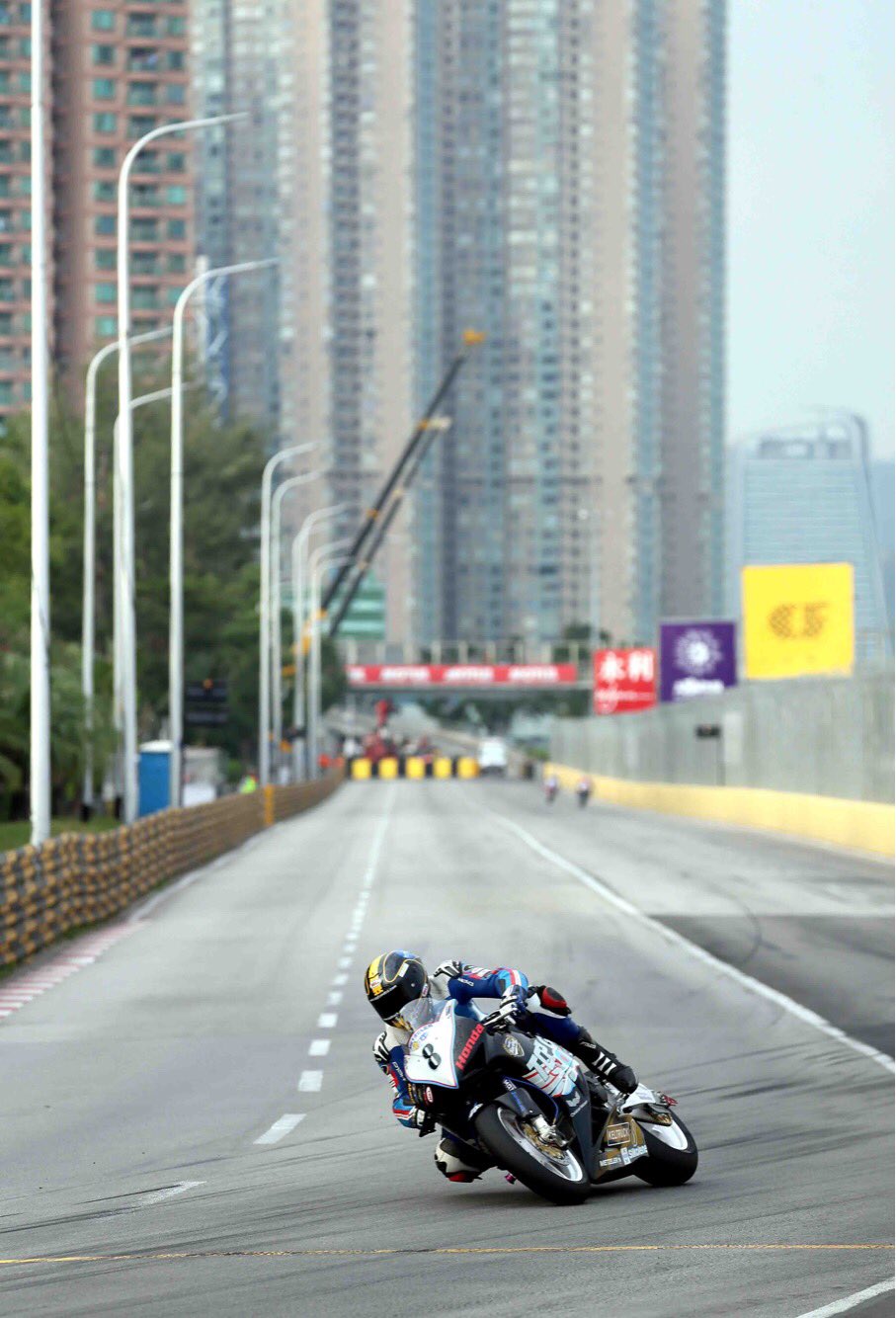 From privateer status, his talent and skill had enabled him to be in a position where the bigger and better financed teams were looking to sign him for 2017. Sadly, his full potential won't now be realised and whilst it wasn't the first time such a rider has been taken from us in such a fashion, nor will it be the last, it seems harder to take.
Having given his all to climb the road racing ladder, and reach the top rungs, Dan, a father to two young boys, was one of the nicest, friendliest riders in the paddock and everyone at Devitt would like to extend their condolences to all his friends and family at this sad, and difficult, time.
Having started watching motorcycle races all over the world form childhood, Phil Wain has been a freelance motorcycle journalist for 15 years and is features writer for a number of publications including BikeSport News and Classic Racer, having also been a regular contributor to MCN and MCN Sport. He is PR officer for a number of teams and riders at both the British Superbike Championship and International road races, including Smiths Triumph, Quattro Plant Kawasaki, John McGuinness, Ryan Farquhar and Keith Amor. He is also heavily involved with the Isle of Man TT Races, writing official press releases and race reports as well as providing ITV4 with statistical information.