Texas, Sunday 12th April was a landmark moment for Great Britain as two British riders won a Grand Prix on the same day for the first time since Sweden in 1977 when Barry Sheene and Mick Grant were victorious in the 500cc and 250cc races respectively and it showed that, when everything goes right, the UK has some of the finest riders in the world.
Of course, we've all known that for a long time but getting the breaks at the highest level hasn't been something that's occurred that often in the last two decades as Spanish, Italian and, to a lesser extent, Japanese  riders have flooded the market.
Seeing quality 250cc and 125cc British Champions in the 80s and 90s like Alan Carter, Alex Bedford, Jamie Robinson, Jay Vincent and Darren Barton fail to land competitive GP rides was one of the most frustrating things to happen in British motorcycle racing and whilst they always performed to the best of their abilities, they were ultimately on a hiding to nothing as they simply couldn't compete with the factory Hondas, Aprilias and Yamahas. Whilst that's changed somewhat in recent times, how to actually get a top level ride continues to cause debate and split opinion.
Sam Lowes (23) and Danny Kent (21), the Moto 2 and Moto 3 GP winners at Texas, have taken different paths to the top echelons of the sport, Lowes being a product of the British 125cc and Supersport Championships, winning the latter in 2010 before taking the world crown three years later.
Kent, meanwhile, only contested the Aprilia Superteen series in Britain before immediately making the jump to firstly the Spanish 125cc Championship and then the Red Bull Rookies Cup from where he was snapped up full time for GPs in 2011. Fellow Brits Scott Redding (MotoGP) and Kyle Smith (World Supersport) have never even competed in a British Championship race.
Many believe Kent's route is the most effective way of breaking into GPs as the Spanish CEV Championship is where the GP teams shop for their talent but Lowes' success further proves that the UK has the best domestic series in the world and if a few more riders are given a chance, they too could be celebrating a GP win or two.
So who should we be keeping our eye on over the next 12-18 months? Two immediate names that spring to mind are Jake Dixon and Bradley Ray, the former now in British Supersport and the latter in the Spanish CEV Championship after contesting the 125cc British and Red Bull Rookies Championships in recent years.
Dixon is a raw talent, of that there is no doubt, but, now riding for the British Championship winning Smiths Racing Triumph team and guided by multiple British Superbike Champion Shane Byrne, all the signs are there that he can go a long way. Without wishing to fall into the usual trap of bigging up a British sportsman before they've actually won anything, the Kent rider, who turned 19 at the beginning of the year, has great pedigree and potential.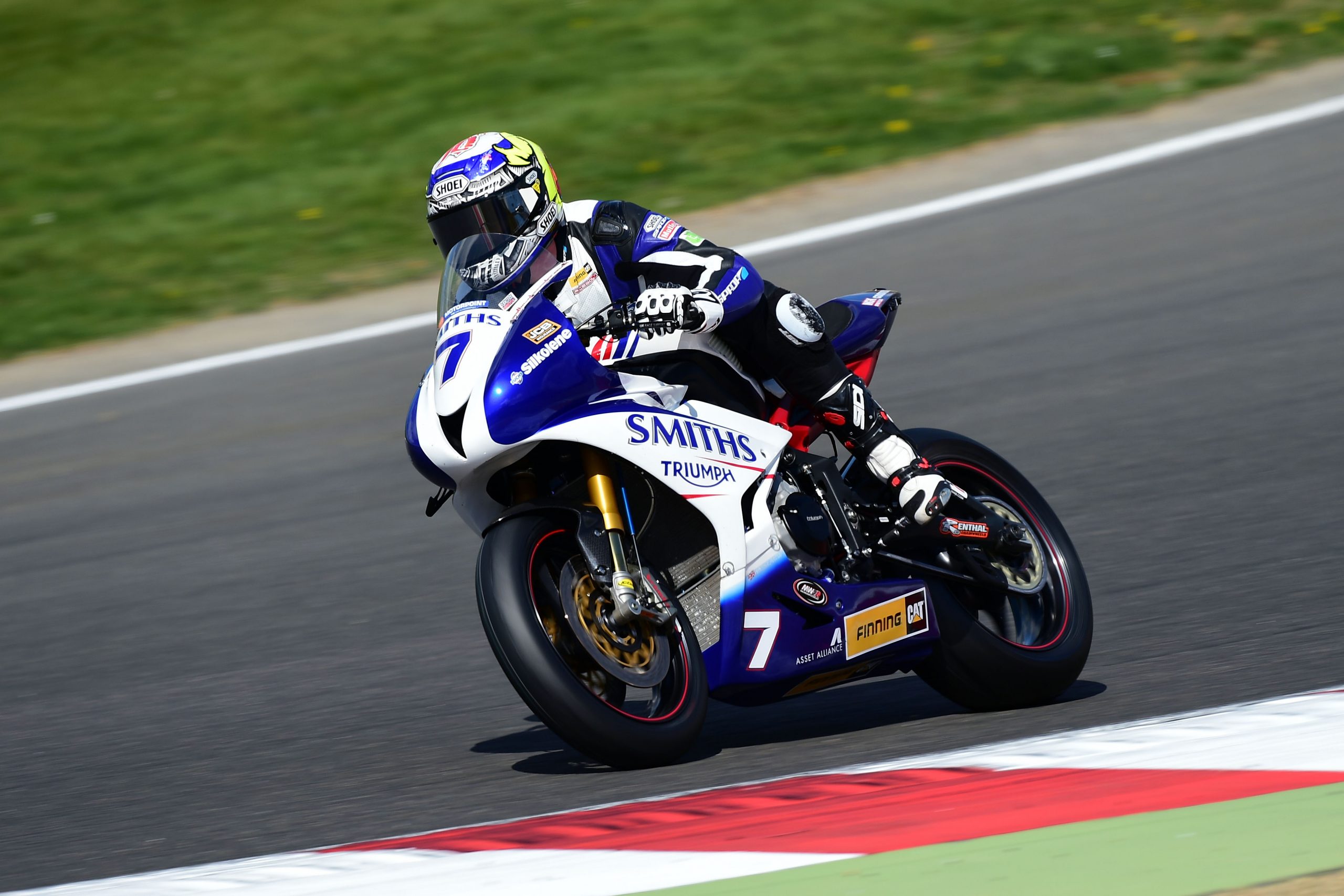 Son of former World Sidecar and British Superbike champion Darren (yes, you read that right), Jake has clearly got the speed to win races and if some of the rough edges can be smoothed off, it's most definitely a case of 'watch this space'. If he keeps winning, BSB teams will be lining up to sign him but there's no reason why he can't join Lowes in the GP paddock either. A bold statement perhaps but you've got to think big if you want to succeed. More often than not, British racers careers have stalled as they've remained in the British paddock for far too long.
17 year old Ray has already won a whole host of 125cc British Championship races and last year finished fourth overall in the Red Bull Rookies Cup, a feeder class to the Moto 3 GP category. But he's now secured a ride for the Spanish Moto 2 series riding for the Vyrus Factory Race Team, the road bike manufacturers now turning their expertise to the track.
Meanwhile, Kyle Ryde (the youngest ever British Champion) and Andy Reid are two other names worth mentioning whilst keep an eye out too on rapid female youngster Georgina Polden who took a good fourth place in the opening British Championship round at Donington Park.
So, what do you think of our British racers? Are we coming back on top or have they still got a long way to go to be worthy of the same credit that we give our original heroes?
Having started watching motorcycle races all over the world form childhood, Phil Wain has been a freelance motorcycle journalist for 15 years and is features writer for a number of publications including BikeSport News and Classic Racer, having also been a regular contributor to MCN and MCN Sport. He is PR officer for a number of teams and riders at both the British Superbike Championship and International road races, including Smiths Triumph, Quattro Plant Kawasaki, John McGuinness, Ryan Farquhar and Keith Amor. He is also heavily involved with the Isle of Man TT Races, writing official press releases and race reports as well as providing ITV4 with statistical information.