2016 marks the eighth Brackley Festival of Motorcycling and Devitt's second year as a headline sponsor along with BMW Motorrad. The weather conditions were near to perfect for this year's Brackley FOM with not a spot of rain in sight, this meant there were plenty of visitors to take in all the festival had to offer.
It was an early start on Sunday morning as thousands of bikers took part in a run to raise funds for the two charities Brackley were supporting; Air Ambulance and SERV. By 10am the streets started to fill and the fun really began.
Stunt shows 
Brackley sure know how to put on a good festival of motorcycling, there were multiple stunt shows going on throughout the day including Steve Colley's stunt show, Broke FMX and the infamous Wall of Death.
The biggest attraction was the Berkhamsted Motorcycle and Car Club who displayed a group of young riders (ages 4 upwards) showing off their extremely impressive biking skills to the ever-growing audience of Brackley. All riders had a large number of obstacles to take on including a car and miniature tank.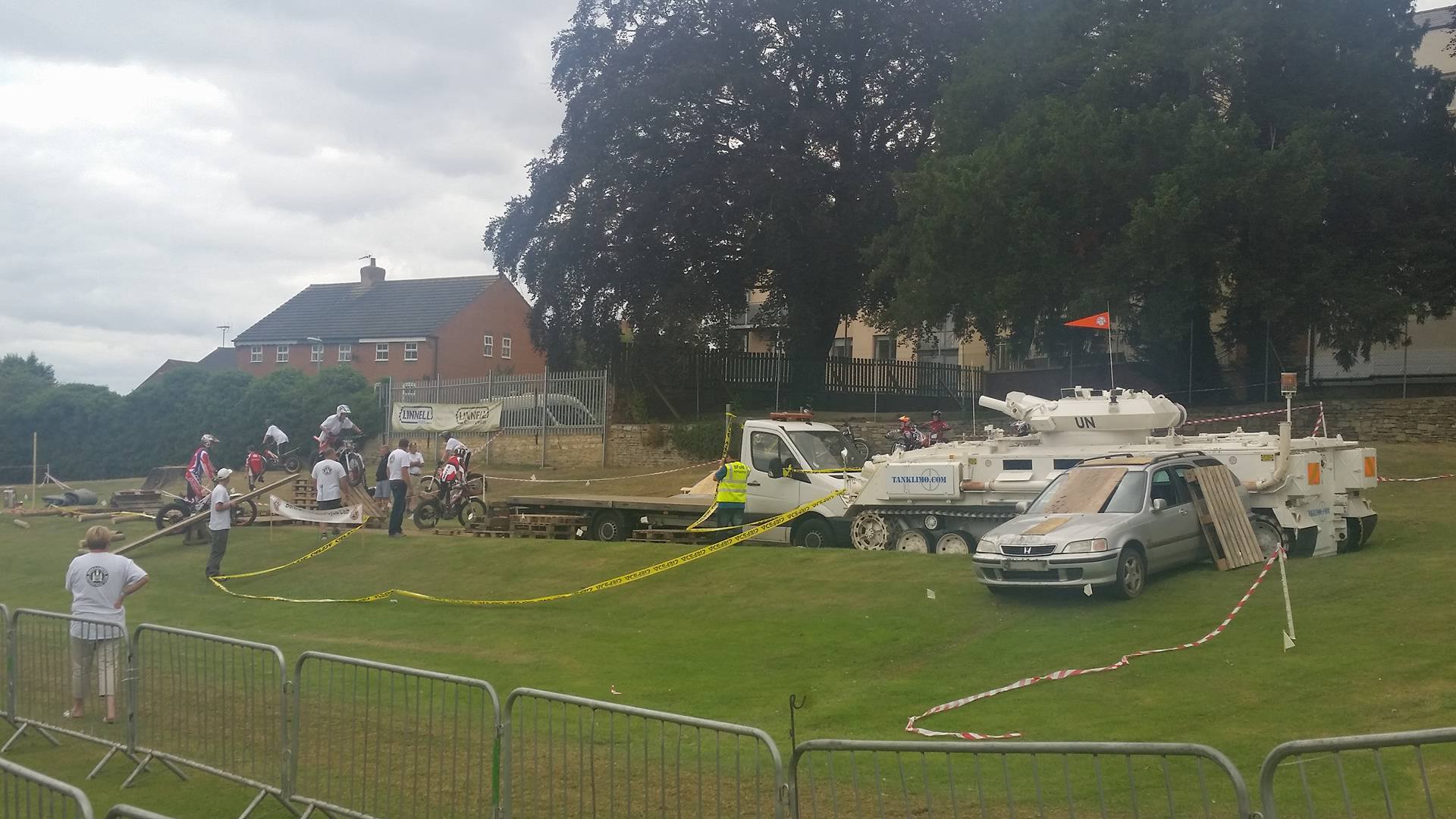 Classic bikes
As always the high street was packed with stunning classic bikes on display and being paraded up and down the streets of Brackley too.
The high street also displayed a Honda RC213, with less than 10 in the UK, it's safe to say it was one of the biggest attractions of the day.
The club saw many clubs from around the region displaying a great variety of new and old bikes including Vintage Japanese Motorcycle Club (VJMC), Barrell Bikers , Northampton Advanced Motorcycle Club, Two Stroke Motorcycle Club and many more.
Bikes, bikes and more bikes
The manufacturer's paddock was booming all day long, especially with BMW Motorrad bringing along the i8 which drummed up a lot of attention.
Other manufacturers included Triumph, Honda, Kawaskai, Yamaha, Suzuki and Harley Davidson showing off their latest models to the public.
There was also a pop up Ace Cafe with all kinds of entertainment including a live band and enough ice cream vans to keep all the bikers happy.  The fun didn't stop there, Sidecar duo, the Birchall Brothers made an appearance at Brackley FOM too!
Devitt at Brackley FOM 
For the second year Devitt has supported the Brackley Festival of Motorcycling who work hard to raise funds for a number of charities but this year money was raised for Northamptonshire Air Ambulance and SERV.
Both charities work hard to keep motorcyclists safe on the road, and also using their skills to save other peoples lives. Devitt are proud to be in association with such amazing charities.
The Devitt team spent time talking to visitors, giving up freebies and shouting about our 80th birthday.
Check out our galley from the event…