May is a great month for motorbike events – hopefully the last of the winter is behind us, and we can look forward to dryer days and lighter evenings. You also get 2 bank holiday weekend, so it makes sense to plan ahead. With that in mind, here's a guide to some of the events going on in the UK this month…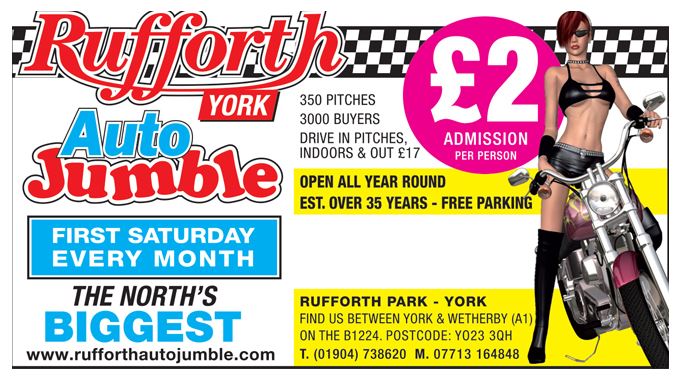 Event: Rufforth Auto Jumble
When? Saturday 6th May
Where? Rufforth Park, Wetherby Road, Rufforth, Yorkshire, YO23 3QF
What's on?
You'll love this event if you love auto jumbles – it is one of the largest ones in the North and offers a good range of motorcycle spares and parts. You'll also find a lot of vintage car spares if that's your thing, as well as new and used tools that could be handy if you like getting your hands dirty. There are stalls inside and outside and hot refreshments are available on the site.
Opening hours:
From 10am to 5pm each day
Admission:
Public – £2
Pitches – from £17 upwards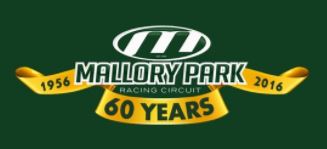 Event: No Limits Motorcycle Track day at Mallory Park
When? Friday 12th May
Where? Mallory Park Circuit, Church Road, Kirkby Mallory, Leicestershire, LE9 7QE
What's on?
You'll love this event however much of a novice or an expert you are when it comes to riding. This is because there will be three experience-based groups, starting with the first timers and finishing with advanced track/race riders.
Admission:
£105 per rider. This is a great day out if you can afford the admission.
Event: MCN Festival of Motorcycling
When?  Saturday 13th – Sunday 14th May
Where? Mallory Park Circuit, Church Road, Kirkby Mallory, Leicestershire, LE9 7QE
What's on?
You'll find loads to do at this motorbike event in Peterborough. There will be new and classic motorcycles displays, ideal for all ages and levels of rider. There will also be the popular classic racers parade, as well as club stands, test rides, bike stunts and a retail zone. What's more, you can camp at this event and there will even be evening entertainment and a large bike jumble organised by ELK Promotions.
Admission:
Public entry is Adults from £15
Children under 16 go free with a paying adult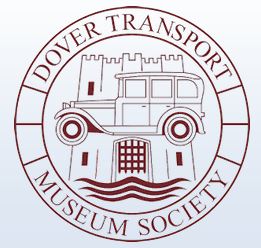 Event: The Dover Transport Museum Classic Bike Show
When?  Sunday 14th May
Where? Willington Road, Whitfield, Dover, CT16 2JX
What's on?
Head on down to Dover, Kent and see the white cliffs, along with all classic & vintage bikes, scooters, auto cycles, mopeds and 3-wheelers at this motorbike event. There will even be a raffle with a Ducati motorcycle as the prize. Refreshments will be available and there will be an indoor tea room.
Admission:
To the show and outside stalls is free and the event is run by volunteers. However, there is an admission fee to the museum and the tea room, which is:
Adults: £7
OAP: £6
Children: £4
For more information on this event email: info@dovertransportmuseum.org.uk

Event: Giant Auto & Bike Jumble Scorton
When? Saturday 20th May
Where? The North Yorkshire Event Centre, Atley Hill Road, Scorton, North Yorkshire, DL10 6EH
What's on?
Even if it rains, this autojumble has enough going on undercover that you can still enjoy your day! The 10-acre site offers plenty of parking spaces and stalls with refreshments.
To find out more please call: 07909 904705 (Bert)
Which event will you be heading to this month? If we've missed any off the list then please comment below!