Check out our exclusive events guide for 2016 so you can come and meet the Devitt and Keep Britain Biking team, take part in our competition and grab yourself a freebie.
Make sure you book tickets now!
Motorcycle Trade Expo
Date: 24th – 26th January 2016
Location: Stoneleigh Park, Birmingham
Event: Motorcycle Trade Expo
We're back again at the Motorcycle Trade Expo for another year. Be sure to come along to the stand, grab a cup of coffee and chat to a member of our team!
Date: 12th – 14th February 2016
Location: Excel, London
Event: MCN London Motorcycle Show
It's the first time in a while since we've been at the MCN London Motorcycle Show and we can't wait!
We will be bringing a selection of our Devitt RC Express race bikes and our very own 1970 Suzuki T500 replica too. Not only that we'll have a competition for you take part in and plenty of freebies to give away.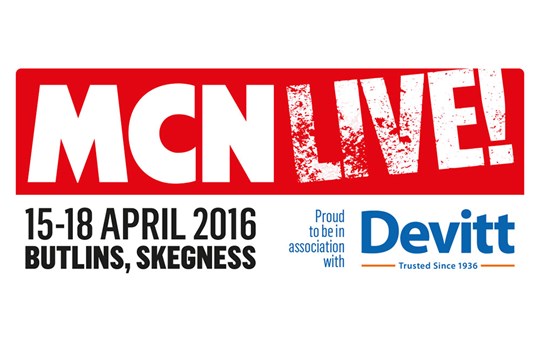 MCN Live!
Date: 15th – 18th April 2016
Location: Butlins, Skegness
Event: MCN Live!
Help us celebrate our 80th anniversary in style, and get yourself booked up for the biggest biker weekend of the year.
3 jam-packed days with a host of ride-outs, pop up shops and competitions to enter during the day, followed by live tribute acts, fancy dress parties and much more to keep you entertained.
Book now to avoid disappointment.
Date: 14th – 16th May 2016
Location: Peterborough Arena
Event: MCN Festival of Motorcycling
2016 will be our first year of attendance at the brand new MCN Festival of Motorcycling.
Based at Peterborough Arena, it's going to be a weekend full of ride-outs, test rides and shopping. Not forgetting the live music and plenty of food and drink too.
We'll be there with lots of goodies up for grabs!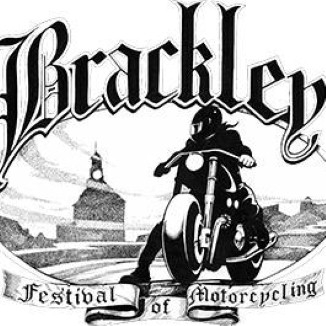 Brackley Festival of Motorcycling 
Date: 14th August 2016
Location: Brackley High Street
Event: Brackley Festival of Motorcycling
After having such a blast at Brackley FOM in 2015, we're back again for 2016.
Each and every year the charity fundraising event gets bigger and better with more people taking part in the ride out, plenty of stunt shows to feast your eyes and a few famous faces too!
Fingers crossed for another Sunday of hot sunshine please!
Essex Air Ambulance Motorcycle Run
Date: Sunday 11th September
Location: Harwich Green
Event: Essex Air Ambulance Motorcycle Run
Our third year of sponsoring our local Air Ambulance charity for their motorcycle run.
We'll be pitched up on Harwich Green once again, the final destination of the bike run, to meet and greet all of you after your ride out.
There's plenty of live bands to keep you entertained during the day, and there will even be a visit for the Air Ambulance team!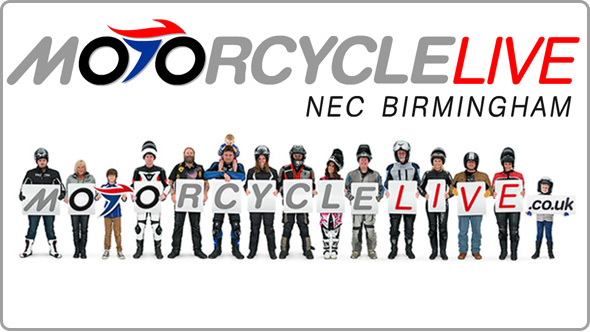 Date: 19th – 27th November 2016
Location: NEC, Birmingham
Event: Motorcycle Live
After a successful 2015 show, we're heading back to the biggest motorcycle show there is – Motorcycle Live!
9 days of biking brilliance – new release, guest appearances, bargain buys and so much more.
More information will be released closer to the show, so keep your eyes peeled!