Triumph Trophy 1200 SE Bike Overview
Triumph's new tourer, the Trophy, is pretty good to ride overall. It has decent handling, is comfortable and has loads of extras which make it exciting to ride. Is this Triumph's best bike yet?
The all-new aluminium twin spar design of this bike is slim and light, making it easy to handle and a dream to ride. It's still a big bike though, so it is definitely under the 'sports category' and the ride is stable and smart. You won't want to stay on this bike for more than 3 hours or so, but a couple of hours' ride is comfortable and easy.
In terms of the engine, you'll get 132bhp @ 8900rpm and 89ftlbs @ 6450rpm of torque and a great delivery in all ranges. There's also cruise control on this bike. Triumph worked hard to improve fuel consumption of 54.5mpg @ 75mph.
Many people would consider this bike Triumph's best yet. We're not sure how it fares in terms of reliability, but given the Triumph name, we don't doubt it is pretty good.
You'll get a lot of spec for your money, including an electrically adjustable screen, electronically adjustable suspension, traction control, cruise control, ABS and an integrated stereo system. There's plenty more options to choose from too.
Triumph Trophy 1200 SE Bike Spec
Capacity

1215cc

Top speed

130mph

Weight

301kg

Average fuel consumption

52mpg

Seat height

800mm

Engine

Liquid cooled, 12v
Triumph Trophy 1200 SE Bike Insurance
Triumph Trophy 1200 SE Bike Gallery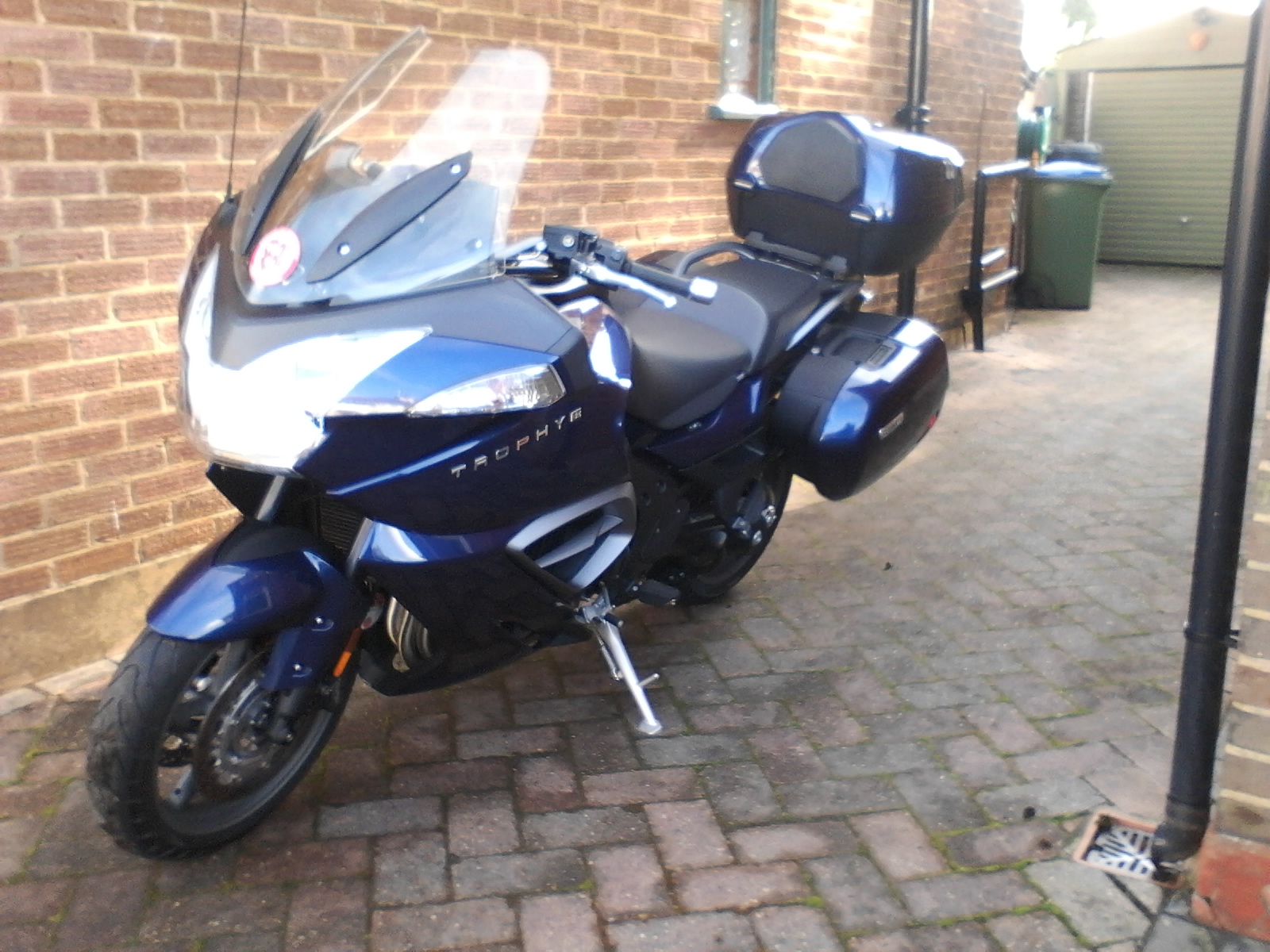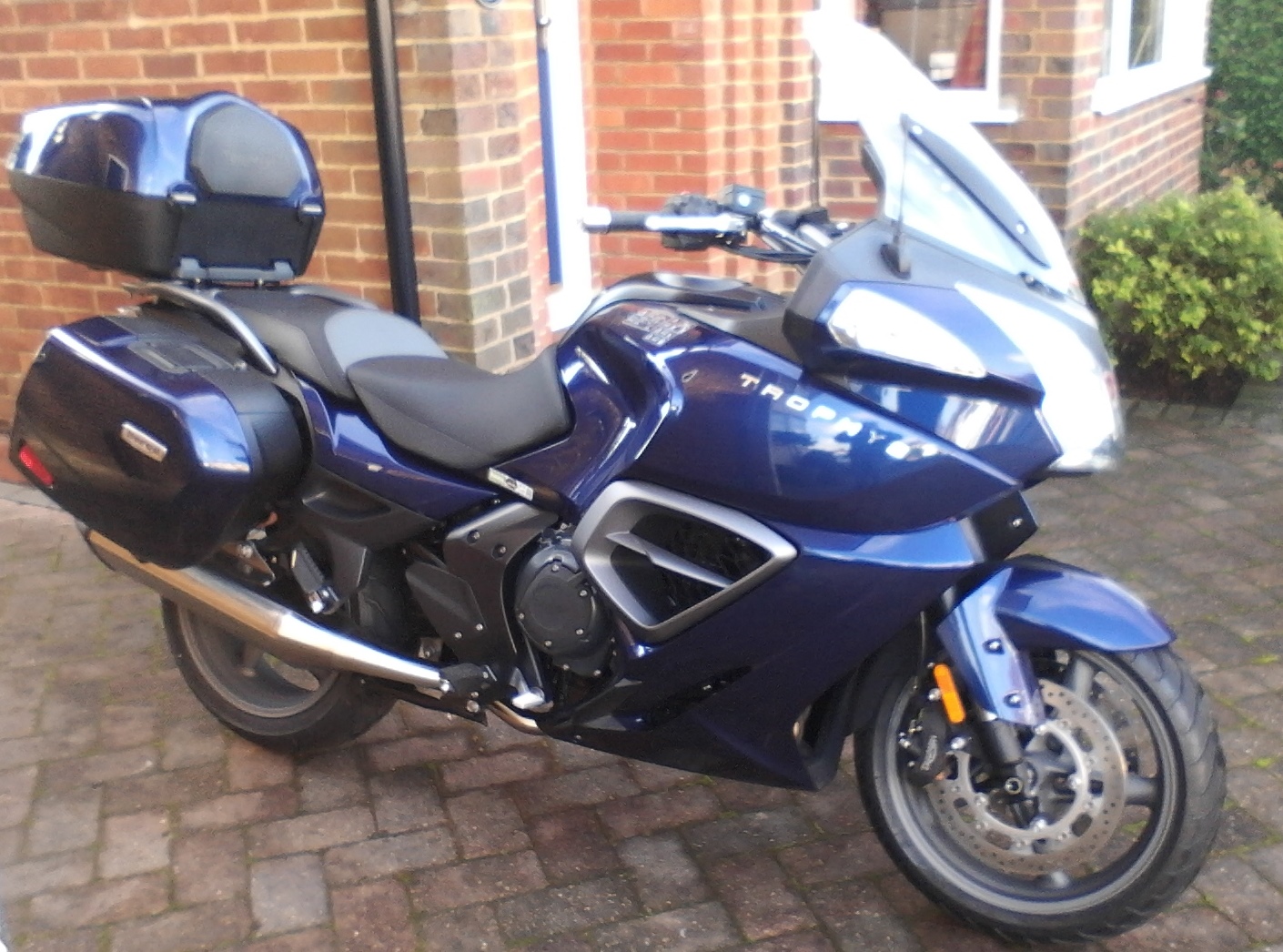 Owner Reviews
Pros
The riding position and comfort levels on the bike are just right for me, and it gives you plenty of protection and pretty good luggage capacity too. It is a good all round bike for touring or daily use for commuting, you can always take the panniers off and there is good space in the top box, and/or tank bag. It is comfortable with plenty of power, great for touring. The panniers are a little wide but wouldn't want to lose space so just careful when filtering.
Cons
Would be great if sixth gear was a little higher to give better economy on long runs.
Read More
Ride Quality4 out of 5 stars
A little heavy at slow speeds, but great when you get going
Engine5 out of 5 stars
The triple is a great engine, gives power when required and is very flexible in delivery
Running Cost4 out of 5 stars
Would be great if sixth gear was a little higher to give better economy on long runs.
Build Quality5 out of 5 stars
No problems with breakdown at all
Brake4 out of 5 stars