Kawasaki Zephyr 750 Bike Overview
Kawasaki's Zephyr is a tribute bike dedicated to the Z1, thought to be the best motorbike of its day. Unfortunately, the Zephyr 750 doesn't quite make it out of the Z1's shadow and fails to bring back the soul of its predecessor.
The Kawasaki Zephyr 750 gives quite a comfortable ride and it gives just as much bounce as the original Z1 did from the 1970's but it is much safer than the old model and is less likely to throw you off on a bend at higher speeds. The brakes are brilliant on the Zephyr 750 but they do cause issues when you push the bike to its limits, the forks start to delve deeper so, to avoid any damage, it is better to lay off the higher speeds and to just stick to cruising.
The 738cc engine is air cooled, just like the GPz750 from the 1980's, and has eight valves complete with four cylinders that gives this bike a good range of power, making its torque 7000rpm.
Its top speeds come in at 125mph and it has a 75bhp which gives 40mpg. However, we know it isn't just the inside that counts. The Zephyr 750 doesn't like the change in the weather, it is more fond of dry, sunny climates. It requires a lot of cleaning, especially if there is salt on the roads; this will corrode the outer parts of the bike.
That said, it is has been branded as 'pretty bullet-proof' so makes for a good little commuter if you need something to get you from A to B.
Kawasaki Zephyr 750 Bike Spec
Top speed

125mph

Weight

212kg

Average fuel consumption

40mpg

Capacity

738cc

Seat height

780mm

Engine

Air cooled, four stroke, 2v
Kawasaki Zephyr 750 Bike Insurance
Kawasaki Zephyr 750 Bike Gallery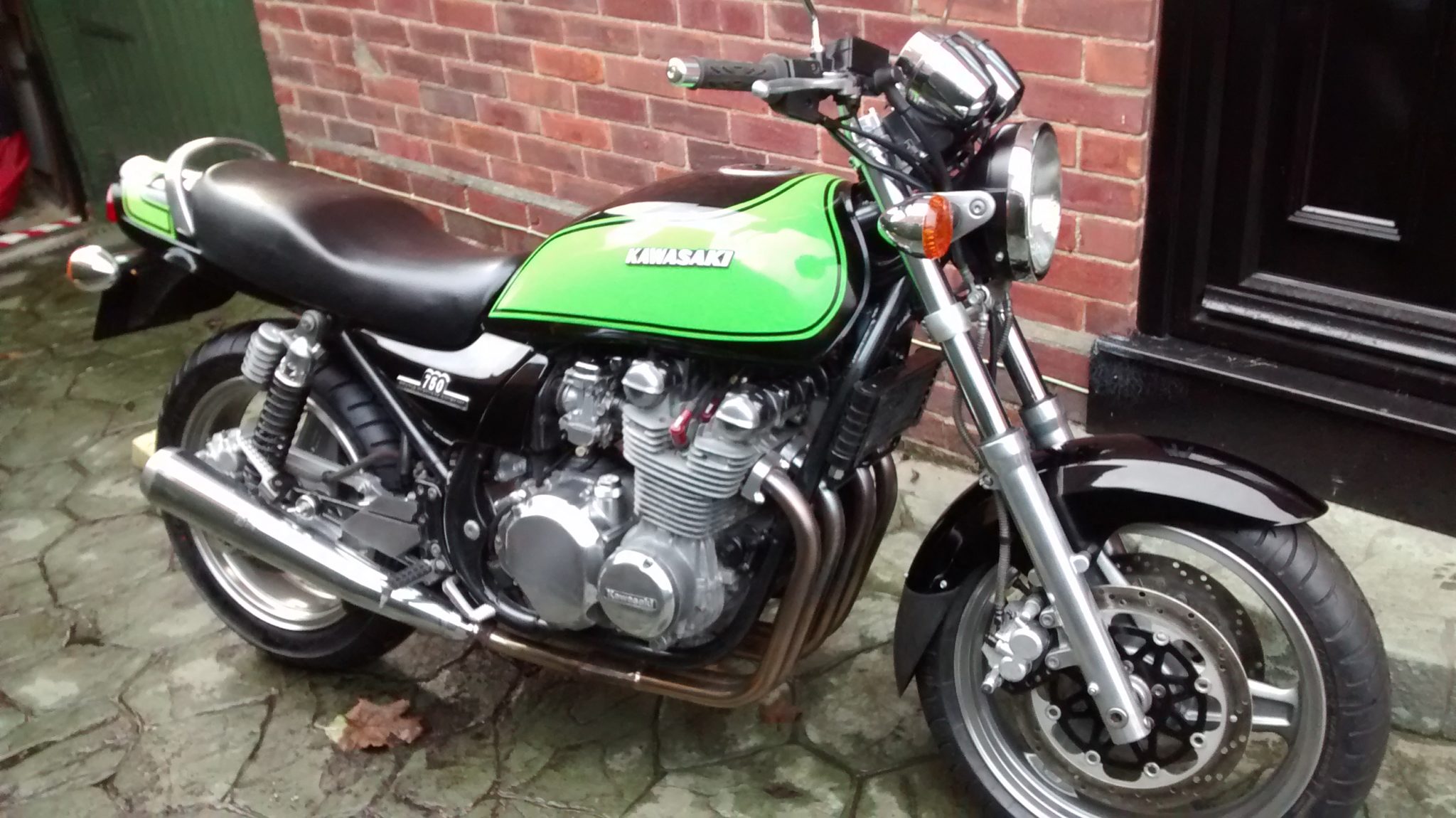 Owner Reviews
Pros
Easy to commute around town & country lanes,good comfort on motorways & touring. I own a number of motorcycles from all ages,mainly Kawasaki's. The 750 is a good all rounder cheap to run and maintain not surprising they sold all stock's during production of the model…
Cons
If the bike was still in production engine spec could be improved
Read More
Ride Quality5 out of 5 stars
Engine4 out of 5 stars
Running Cost5 out of 5 stars
If the bike was still in production engine spec could be improved
Build Quality5 out of 5 stars
Brake5 out of 5 stars