BMW R1150RT Bike Overview
The impressive BMW R1150RT is all that should encompass a touring motorbike; superb comfort, room for luggage and plenty of power, but what makes it stand out for its competition? The lightweight handling. The dry weight of the bike clocks in at only 255kg, considerably lighter than most tourers.
The R1150RT only spent five years in production but it made its mark with the 1130cc engine with 95bhp and a top speed of 130mph, perfect for any tourer. No need to worry about costs either, the RT1150RT produces a healthy 45mpg.
Guaranteed armchair comfort, no matter how many miles your ride, and there's also an option to lower the seat for those shorter riders out there. Don't forget it comes equipped with an intergrated luggage rack and two system case, so it's time to start planning your next adventure.
Take a look at the BMW R1150RT in action…
BMW R1150RT Bike Spec
Capacity

1130cc

Top speed

127mph

Weight

279kg

Average fuel consumption

44mpg

Seat height

845mm

Engine

Four stroke, two cylinder, 4v, air/oil cooled
BMW R1150RT Bike Insurance
BMW R1150RT Bike Gallery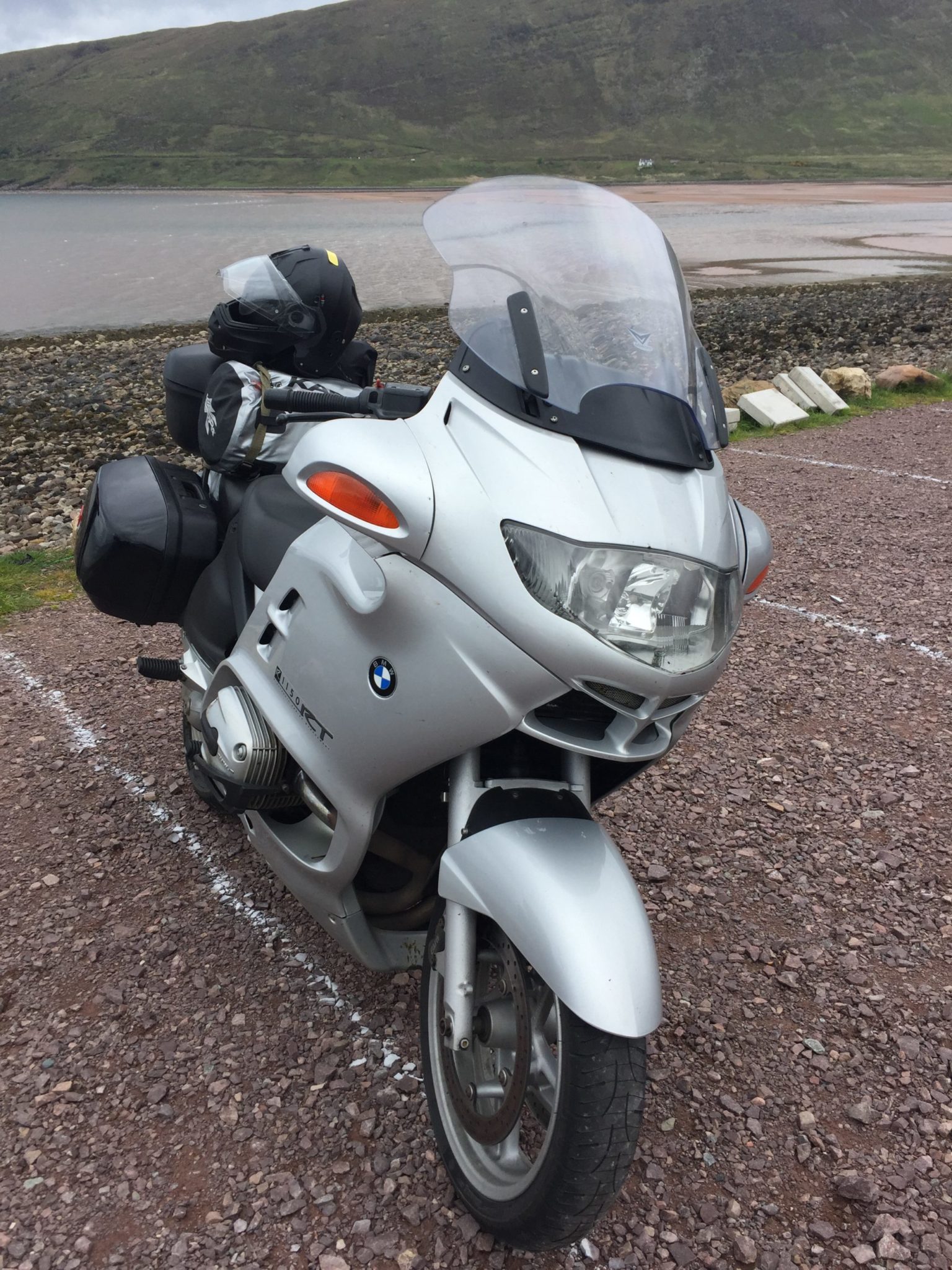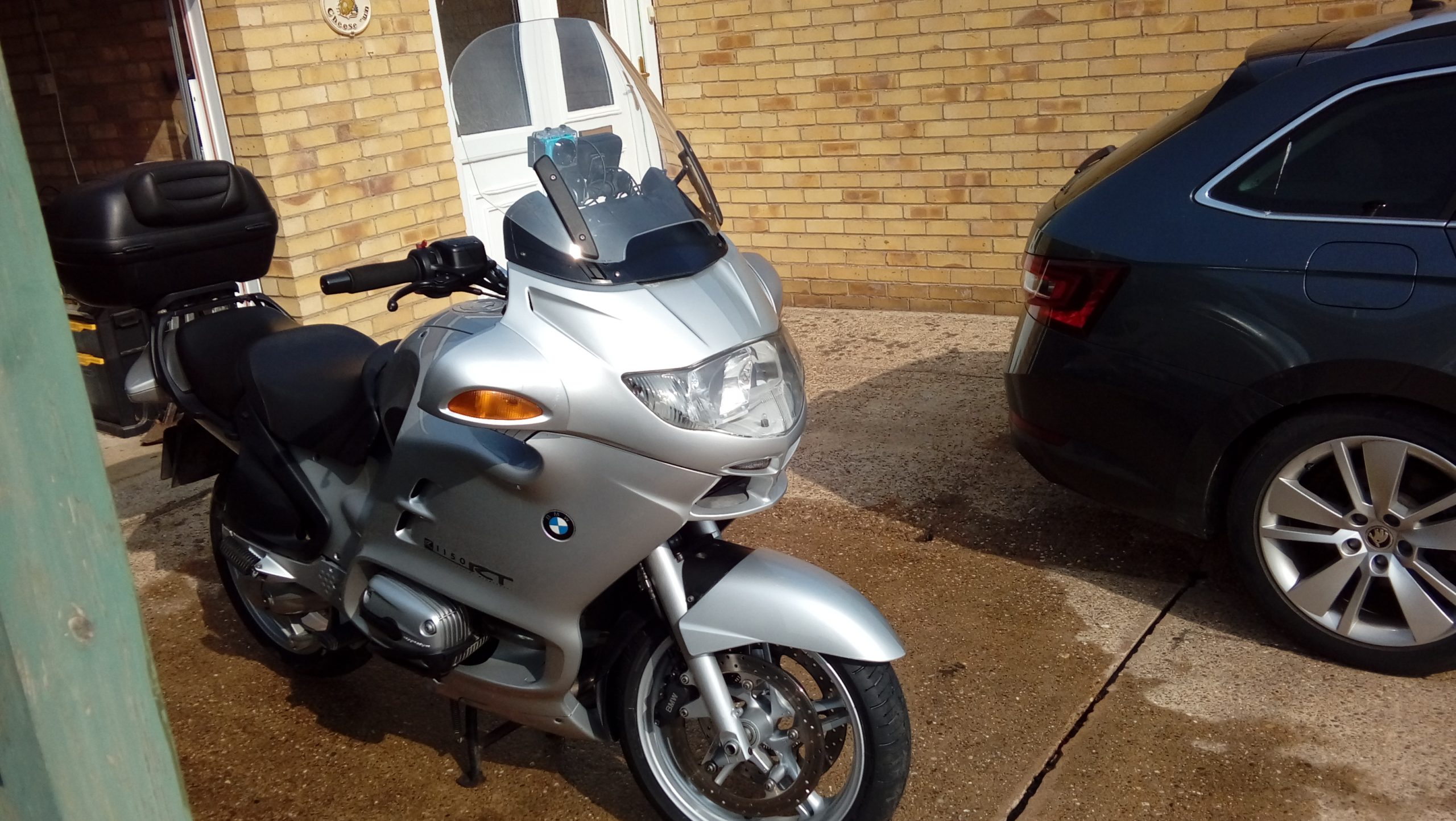 Owner Reviews
Pros
It is comfortable and built for long distance touring. Best bike I have ever head, feels like quality ride when on board.
Cons
I am short but still feel as if my legs are too bent causing some discomfort after very long miles.
Read More
Ride Quality5 out of 5 stars
Engine4 out of 5 stars
Running Cost3 out of 5 stars
Build Quality5 out of 5 stars
Brake3 out of 5 stars
Pros
For a bike that's approaching its second decade this machine really takes some beating. Like others I frequently visit meets and dealerships ogling the different machines available and without exception I end up thinking 'nice, but it's not advanced practical as my R1150RT'. A thoroughly great machine in all respects.
Cons
Accessibility without removing the 'Tupperware'.
Read More
Ride Quality5 out of 5 stars
As standard the ride quality is outstanding with excellent weather protection and smooth power delivery just oozing torque all over the place. The standard luggage make this amongst the very best touring bikes ever made.
Engine5 out of 5 stars
The Boxer twin is legendary and delivers its power in a no nonsense manner that never fails to put a smile on my face. A fast sports bike it most certainly isn't, although it will hold its own with any 'superbike' Within leagal limits, but a reliable piece of honest engineering that will get you from A to B speedily and in comfort it most certainly is.
Running Cost5 out of 5 stars
Ridden with a certain amount of spirit the bike returns approximately 45 mpg. Obviously this can drop if zest is in your make-up but equally, on a long run and cruising with the traffic significant improvem Can also be seen. Oil consumption is extremely modest.
Build Quality4 out of 5 stars
Naturally no bike is perfect and BMW are like other manufacturers when it comes to (extremely rare) occasional breakdowns, however, for a bike that's nigh on fifteen years old spares are readily available, reasonably priced and there are still companies out there developing new solutions for it.
Brake5 out of 5 stars
The ABS equipped electric servo linkedbraking system has managed to earn itself a poor reputation amongst some, however, with proper regular maintenance these brakes are phenomenal. One finger braking is the norm and they are both immediate and utterly controllable – outstanding!
Pros
Good long haul motorway slogger
Cons
Weight , seat height could be lower
Read More
Ride Quality3 out of 5 stars
If you take the top box off it is ok but with the top box on it steers like a bus
Engine3 out of 5 stars
95 horses will make enough woof and chuff for any A to B dash to be pleasantly rapid enough
Running Cost3 out of 5 stars
Its cheap if you don't mind getting your hands dirty and you shop around for spares.
Build Quality4 out of 5 stars
for an oldie its reputation suggests it will battle on for 150000 miles or so
Brake3 out of 5 stars
I don't think there as wildly impressive as the reviews have stated .
Cons
Great cheap touring, great for long smooth rides
Read More
Ride Quality3 out of 5 stars
Good enough to ride all day
Engine4 out of 5 stars
Great for touring.
Running Cost3 out of 5 stars
50 mpg, sensible insurance and service it yourself...a lot of bike for the money
Build Quality4 out of 5 stars
Easy to service yourself
Brake2 out of 5 stars
Terrible servo assist, it can be removed but I haven't yet
Pros
Cheap to insure, and reliable
Cons
Nothing love it just the way it is
Read More
Ride Quality3 out of 5 stars
Like the newer 1200's this is a beast of a bike weight wise. It does however handle well as you get into the power band above about 2500rpm. It is s.ooth I put this down to the shaft drive
Engine4 out of 5 stars
Very we built and gives and plenty of power when needed, and slick chsnges
Running Cost4 out of 5 stars
My riding style returns good .mpg figures, a d I just e sure it's serviced regularky
Build Quality5 out of 5 stars
It's a older beemer what,else is there to say
Brake3 out of 5 stars
Mine is the non ABS version which I feel gives great feedback on traction, I would say I'm . Seriously considering braided lines