BMW R1100R Bike Overview
When you hear about the BMW R1100, you would think it was a newer model but it is pretty much a trimmed down model of the BMW twin cylinder 'Boxer', which, in its time, was the best range of motorcycles BMW made.
The ride of these motorcycles are exceptional; the Telever front suspension works like a dream, absorbing the road in front of you and the Paralever rear minimising the impact of the shaft drive, so corners are no problem for this machine. For short town commutes, this motorcycle can get you from A to B smoothly and safely, especially with ABS fitted.
As basic as the R1100R looks, the bike shows its potential with its engine. With plenty in mid-range, it lacks in low revs with some vibration coming from the engine, but it does give the feeling that the bike just wants to go quicker.
With this stripped down bike keeping its value and depreciation low, finding one of these bikes at a reasonable price will be a good buy and a future investment. Because it has exceptional parts and a dependable name, you know this bike is going to be worth getting.
Take a look at the BMW R1100R up close… 
BMW R1100R Bike Spec
Capacity

1085cc

Top speed

126 mph

Weight

235kg

Average fuel consumption

37 mpg

Seat height

780mm

Engine

Four stroke, two cylinder
BMW R1100R Bike Insurance
BMW R1100R Bike Gallery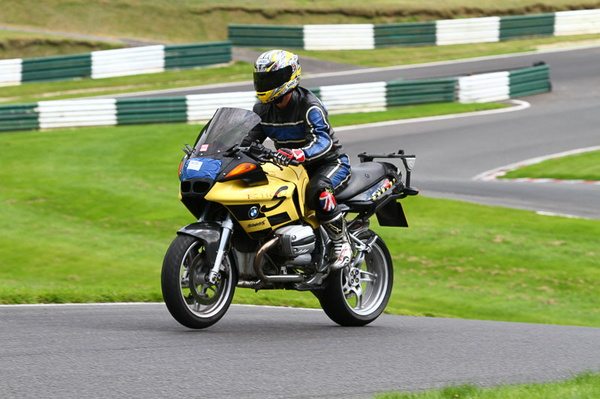 Owner Reviews
Pros
Comfy easy for long distance servicing is easy
Cons
Access to the suspension
Read More
Comfort4 out of 5 stars
Great two up riding
Build Quality4 out of 5 stars
Best build quality will last
Brake4 out of 5 stars
I have up graded the brake discs but they work well
Ride Quality4 out of 5 stars
Smooth easy cornering
Engine4 out of 5 stars
Engine is fine servicing is easy
Running Cost4 out of 5 stars
It's ok on fuel
Pros
For the money, it's a great all round sporty sports tourer. Good fun on track and great for touring. Looks and sounds different and is reliable unlike an older Ducati or Aprilia. All round ability to do anything Great mechanical sounds and feeling.
Cons
A bit more power would be nice, but BMW make an R1200S
Read More
Ride Quality4 out of 5 stars
Very planted with decent Wilbers suspension fitted. Heavy bike but one its side is very stable.
Engine3 out of 5 stars
It's quick enough for the road. Gets beaten on the rack.
Running Cost3 out of 5 stars
A bit more power would be nice, but BMW make an R1200S
Build Quality4 out of 5 stars
Good build quality. Engine paint peels off.
Brake4 out of 5 stars
Very god brakes, magira master cylinder and Brembo callipers with EBC discs
Pros
Get on and start it and it will get you Their in comfort and not to tired
Cons
Make it easier to work on a 20 minutes to get to anything and then the time to do the job that includes the battery
Read More
Ride Quality4 out of 5 stars
In general really good but heavy gearbox at low speed
Engine5 out of 5 stars
As much as needed no race bike but still will pick up well
Running Cost4 out of 5 stars
If everything is how it should be fuel is about 45 mpg on longer runs 60+ insurance is cheep ,tyres last well for a heavy bike last pair had done 5000 they would have done more but were damaged
Build Quality4 out of 5 stars
Still looks good but hard to deal with which results in damage around fittings
Brake4 out of 5 stars
Has caused me problems with its abs but works well in the mean time and once you figure out how to get round abs issues your laughing