Route 1066 Cafe
If you're located in the Robertsbridge area in East Sussex, then make sure you pay a visit to the Route 1066 Cafe. The Cafe is just 5 miles south of Lamberhurst and lies in between Robertsbridge & Johns Cross.  The Cafe offers a 1950-60s style ambience and is very popular with bikers as well as families that visit the area.
The Route 1066 Cafe operates 7 days a week and offers visitors a massive car park at the front of the café which makes parking up very convenient. As well as the fine menu that offers wholesome food including breakfasts, lunches, snacks, cold & hot drinks, desserts and cakes, there always is a terrific variety of cars and bikes to see. They also offer some great kid meals and vegetarian fare. The cafe offers seating arrangements for about 50 people and is known to play some terrific music, predominantly of the 1960s. There even is space to get up and dance if you are up to it!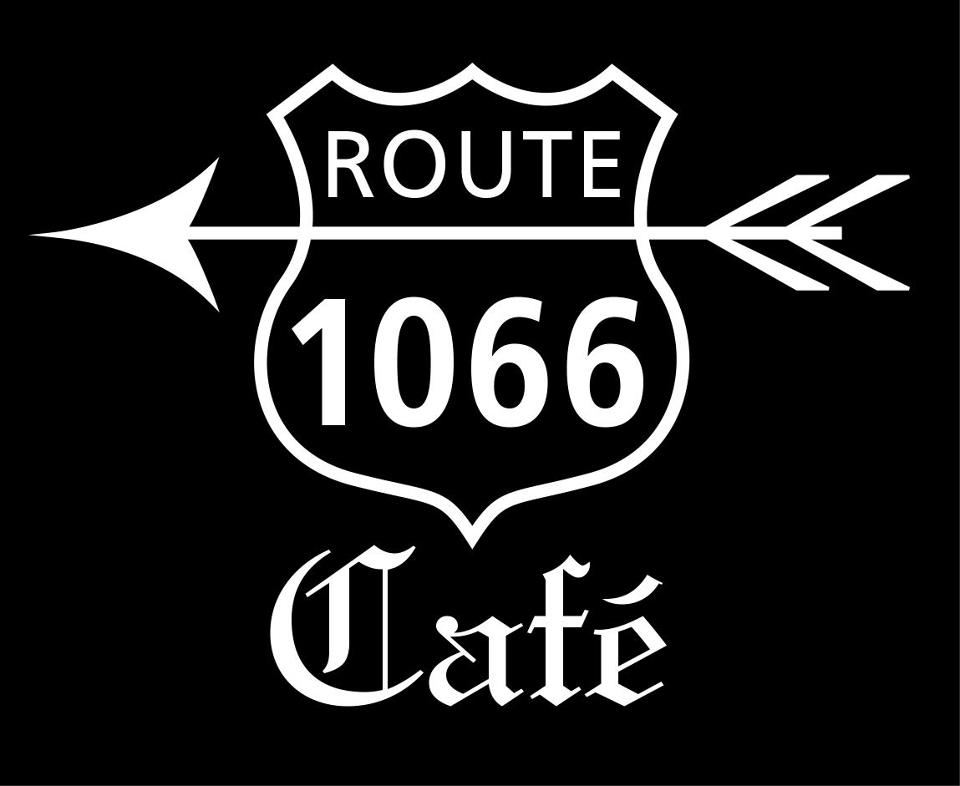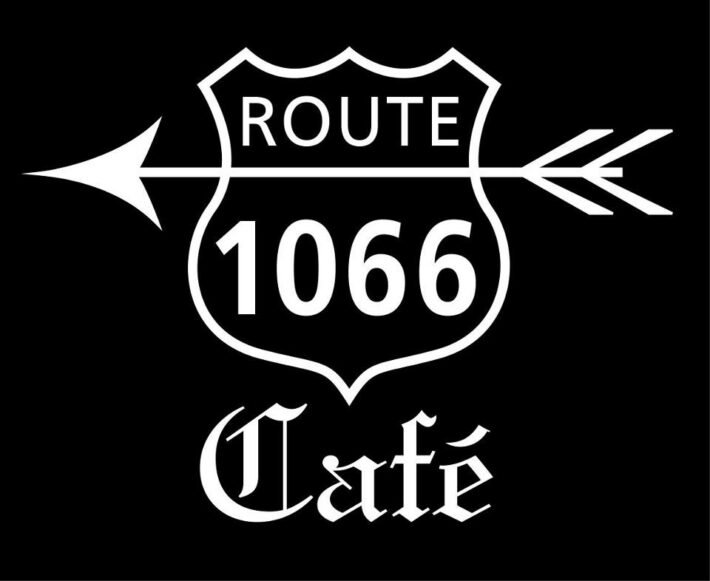 It is a great place to visit on the weekend where you could meet avid biker and car enthusiasts among other interesting visitors to the place. The cafe also offers its location for numerous events, meets birthday parties and private events etc. They sell some really cool Route 1066 Cafe theme memorabilia which is very popular with visitors. You could choose between baseball caps, hoodies, T-shirts and polo shirts among other items. They also have some cool special offers on, so keep an eye out for them!
The Route 1066 Cafe has played host to numerous motorbike and car meets all through the year and are keen to work with custom car clubs, local biker clubs and others interested in organising events at the cafe.  The great thing about Route 1066 café is its fantastic location, with great open windy roads surrounding it, you often find bikers from London to Brighton taking a long weekend ride down to the café for a bite to eat.
Devitt began sponsoring Route 1066 café at the end of 2015, making it the 8th café across the UK that Devitt support. 
Important Route 1066 information:
Telephone: 01580 882155
Location: Battle Road, Johns Cross, Robertsbridge, East Sussex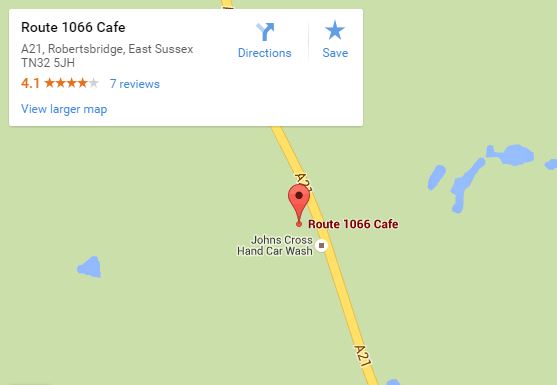 Route 1066 in action 
Route 1066 Café host an annual May Day run that sees bikers from the local area gathering at the café for food and drink before heading out for the ride around Hastings. Check out this short video…
Route 1066 Gallery
Gallery