Loomies Moto Cafe
Winchester homes the brilliant Loomies Café, a very popular spot for bikers to meet, have a bite to eat and chat during their ride outs. Surrounded by the beautiful sights of Winchester, Loomies café is situated on Alton Road, near the junction of the A32 and A272.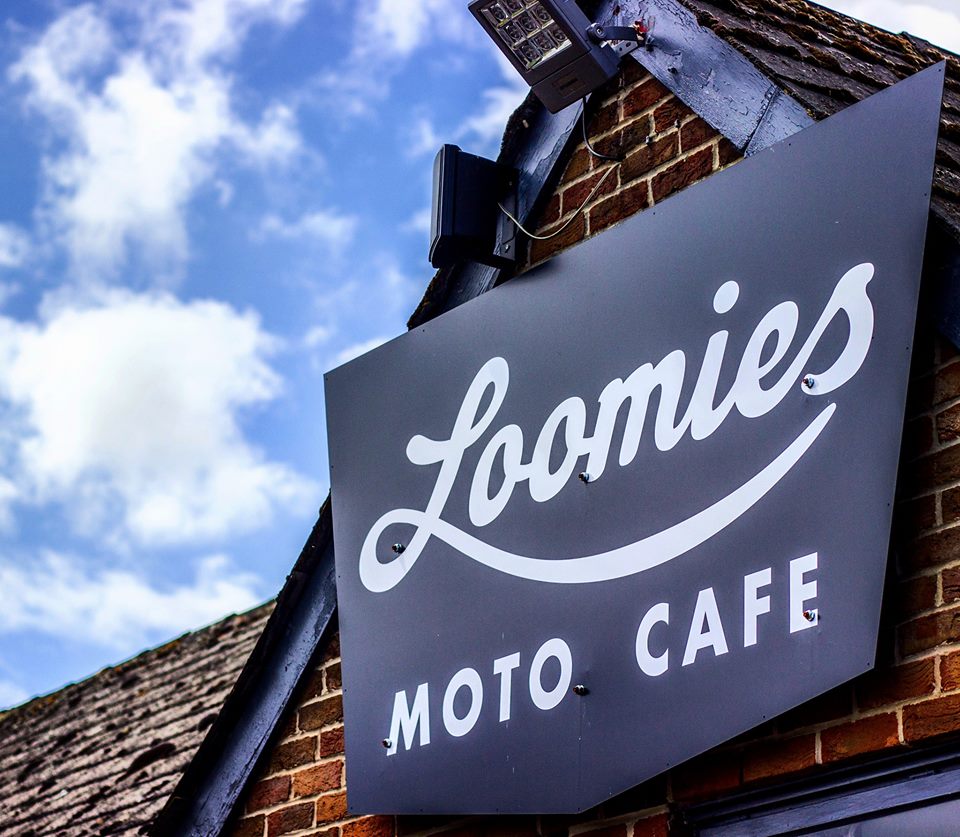 Open late on a Wednesday night for their weekly bike night, the car park is full to the brim with all types and styles of bikes as they convey there after a local ride out.
In 2014, Loomies café hit hard times and the future was looking uncertain until it was saved by new owners, Will and Paul. Since then the pair have worked hard to rebrand Loomies and make it the best biker café possible, it was even named the 'best greasy spoon ever' by MCN in 2015!
You're guaranteed good food, great company and fantastic atmosphere when you're at Loomies.
Don't forget that #AllRoadsLeadToLoomies!
Important Loomies information: 
Opening times: 9am – 5pm Monday to Saturday, 8am – 5pm Sundays
Telephone: 01730 239440
Location: Alton Road, West Meon, Hampshire, GU32 1JX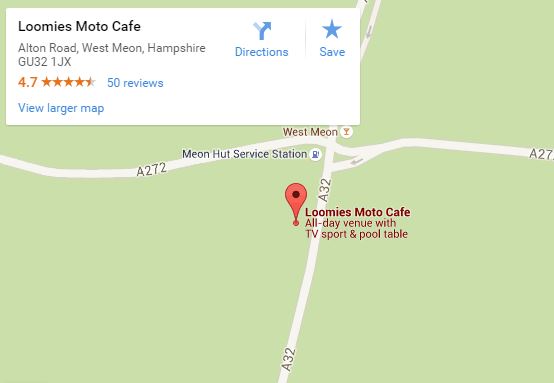 Loomies Moto Cafe in action…
Don't forget that All Roads Lead to Loomies!
Loomies Gallery
Gallery