Back last year two lifelong friends, Matt and Reece, decided they wanted to take a challenge to raise awareness on modern day slavery. After scratching down a few ideas, they settled on spending 18 months circumnavigating the globe on a scooter and sidecar – however, neither of them had ever ridden a motorbike before! 
Fastforward to 21st October 2017, after months of training (firstly passing their CBT) and preparing for their trip the boys headed off from Ace Cafe, London on a Honda SH300i scooter and a home-made scooter. They've now covered 12,500 miles through 20 countries to South Africa but they're not done yet!
Talking about the As Seen From The Sidecar challenge, Matt said: "We're taking on this huge challenge to raise awareness and funds for the fight against modern day slavery. There are currently 45.8 million people living in slavery. That's enough people to fill Wembley Stadium over 500 times and more than double what there was at the peak of the transatlantic slave trade. They're in every country globally, including the UK."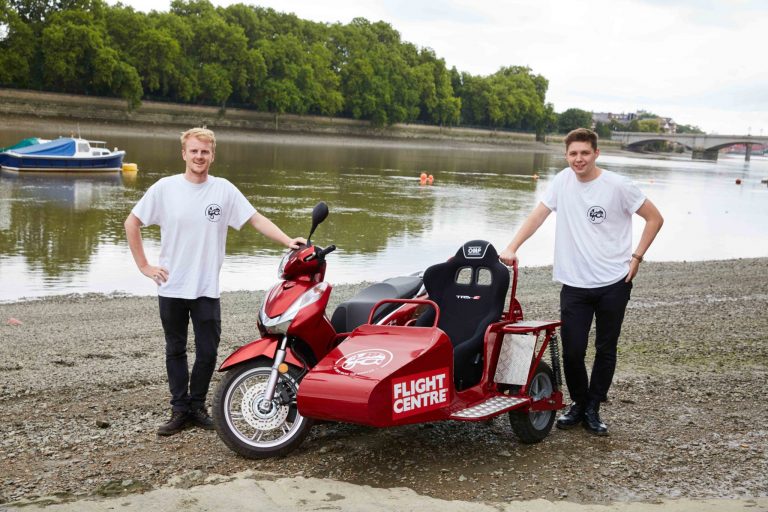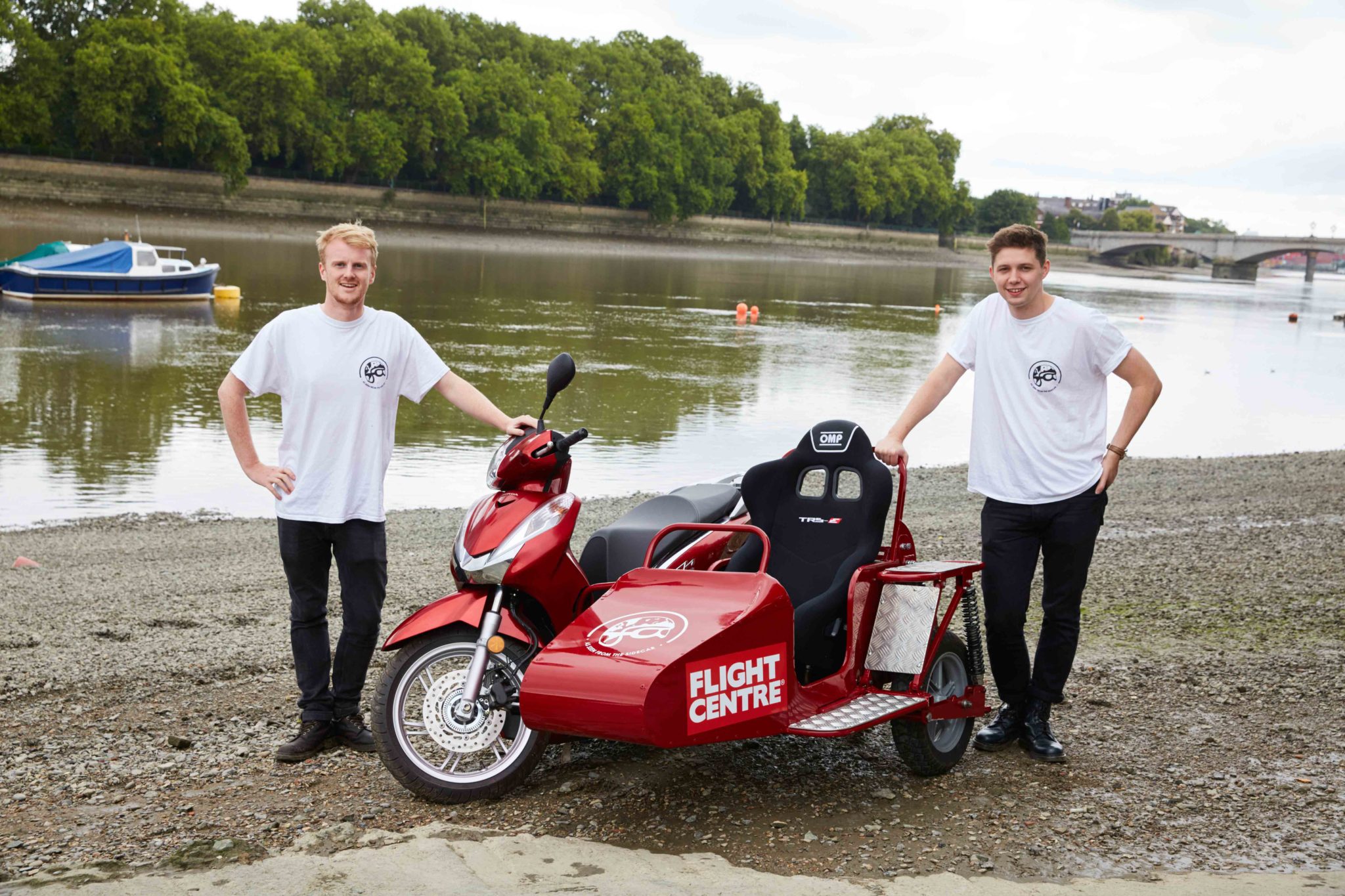 Next stop: Santiago, Chilie and Alaska
The lads have already more than double the current record for the longest journey by scooter and sidecar but they're still a long way from home. They're currently making progress toward Santiago followed by Chilie and then into Alaska.
Reece spoke of the challenges they've faced so far, saying: "Travelling by scooter and sidecar certainly has it's challenges. The scooter simply isn't designed for the amount of weight its pulling or for driving through some of the world's toughest environments. It's not been plain sailing and we've been learning a lot on the road.
No experience necessary
Both boys were novice riders before setting off on this mean feat but have learnt a lot of lessons so far including a massive one on bearings when trying to change one at the side of the road in the Sahara, plugging punctures in Africa and they even had to rebuild their clutch in Ethiopia, using just YouTube tutorials to guide them.
"We had absolutely no experience with motorbikes whatsoever," said Reece. "We didn't know how they worked, let alone how to ride one. We had absolutely no mechanical expertise, but we quickly learned the basics when we needed to put a chain back on, in the dark, in the rain and on the side of a road. We've also undertaken emergency survival training with Survival Wisdom to better prepare ourselves for the expedition."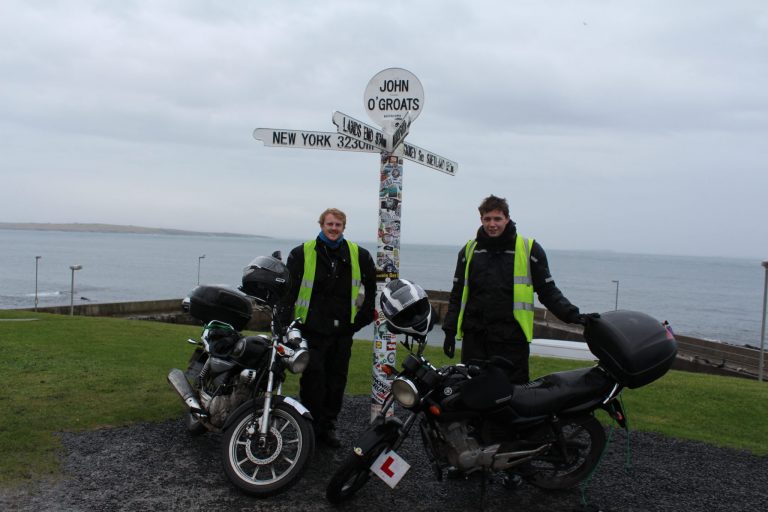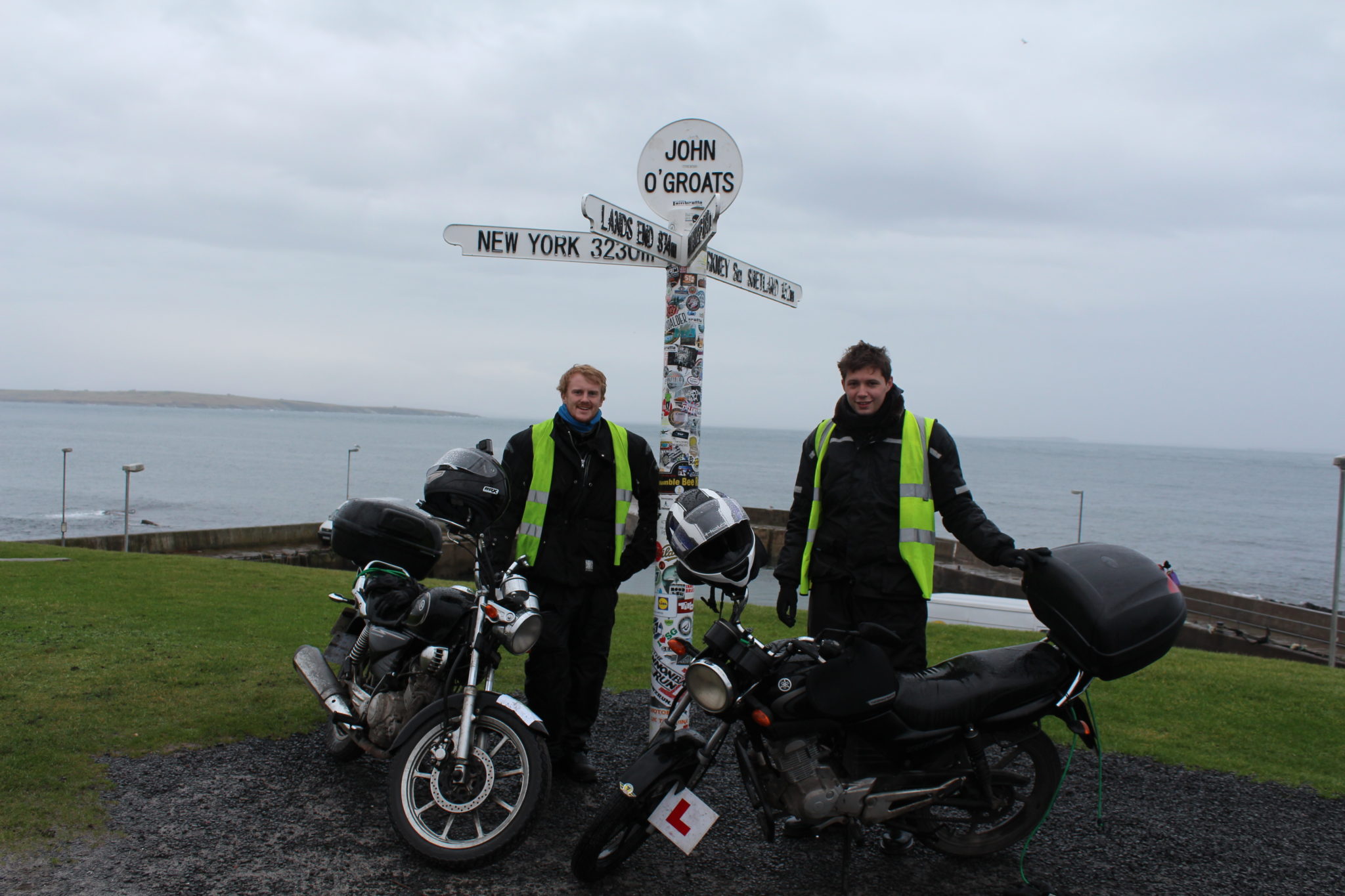 Other preparation for their trip included doing the iconic 2,200 mile route from London to Land's End, to John O'Groats to London (again) on a coule of Yamaha YBR 125's in the middle of a cold, wet December.
50 countries + 400,000 miles = challenge complete
The pair will eventually scoot over five continents, through over 50 countries and cover around 400,000 miles on the most inappropriate mode of transport imaginable. They are currently in the Atacama Desert, Chile, making their way North.
The trip will take up to 18 months and will involve travelling on a mixture of tarmac, mud, gravel, ice and sand, with temperatures reaching highs of 40c and potentially touching minus 30 at times.
During their trip, Matt and Reece have been meeting with organisations all over the globe that are also fighting modern day slavery in order to raise more awareness on how important this issue is, globally.
Discover more about the As Seen From The Sidecar journey right here!