Royal Enfield's story has been one of survival and revival.  Royal Enfield motorcycles had its beginnings in The Enfield Cycle Company which was based at Redditch, Worcestershire.  It has a long history in motorcycle manufacturing, having produced its first model in 1909.  This initial two-wheeler featured a 2 ¼ HP V twin Motosacoche engine of Swiss origin.  Three years on, it became a household name with the launch of the JAP 6 HP 770 CC V twin with a sidecar combination.
Thanks to a legacy in weapon manufacturing, Royal Enfield's logo comprised a canon and it carried the motto "Made like a gun".
A brief history
After the successful launch of its initial motorcycle models, Royal Enfield began supplying sidecar outfit motorcycles and stretchers to the Crown during World War I.  Apart from delivering large numbers of motorcycles to the British War Department, the manufacturer also won a motorcycle contract for the Imperial Russian Government.
Its motorbikes became available in India in 1949.  6 years later, the Indian Government chose the Bullet 350 as its motorcycle of choice for the local police force and placed a huge order for 800 vehicles.  To fulfil this order, the Redditch Company entered into partnership with Madras Motors in India to assemble these 350cc motorcycles.  Thus 'Royal Enfield India' came into being.
Although Royal Enfield UK continued to introduce new motorcycle models into the market, it was in financial trouble and was sold to Norton-Triumph-Villiers in 1968.  Production in the UK ceased in 1970 though it continued in India.
In 1994, Royal Enfield India merged with the Eicher Group, which enabled the modernisation of its manufacturing technology and systems.  Since the Indian Government imposed stringent emission standards from 1996, emission norms became one of the most important focuses for this motorcycle manufacturer.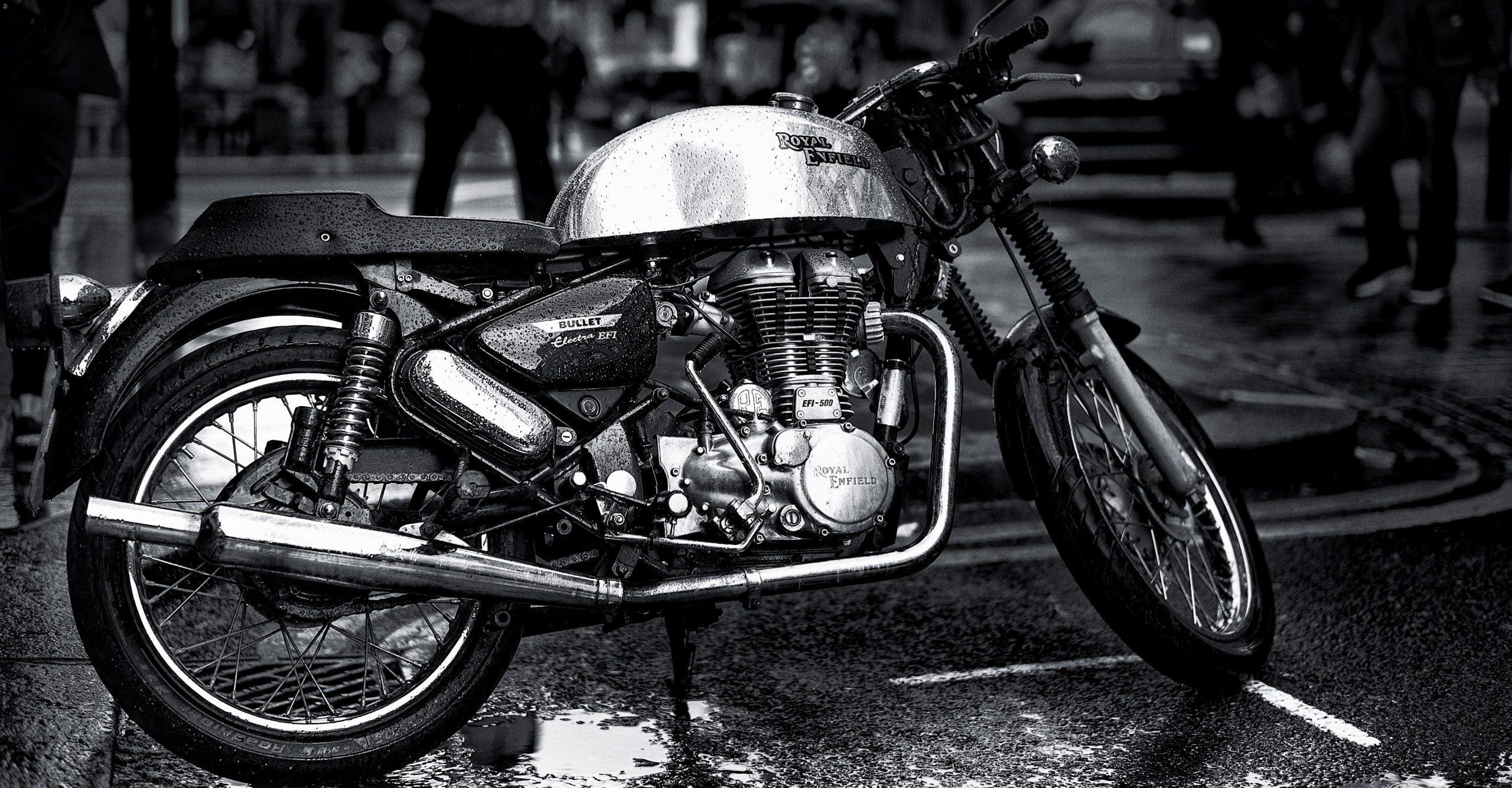 Popular models
Café Racer, 2014 Continental GT:  The Continental GT is the lightest, most powerful and fastest model currently in production.  It is powered by a 535cc air-cooled, two-valve, single cylinder engine.
Price new: £5,200
Price used: £4,300
Licence type required:  A
Standard Street, Bullet 500 Electra:   With an authentic feel of the fifties and sixties British bikes, the Bullet Electra revives memories for those who remember the original Enfield Bullets built in 1955.  It is powered by a 500cc 4 stroke single cylinder engine.
Price new: £4,000
Price used: £2,250
Licence type required:  A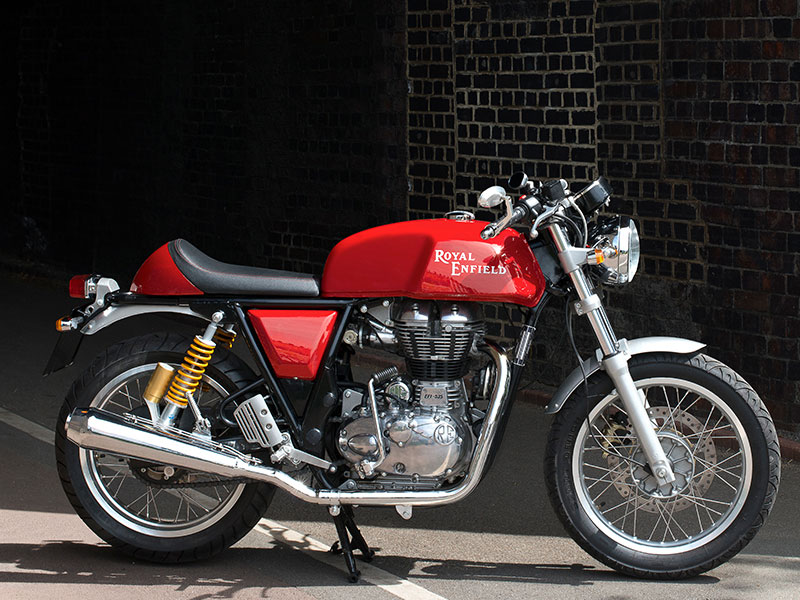 Sponsorships
Enfield positions itself as a cult brand with a focus on riding and riders interacting with one another.  While it endorses sponsored rides and riding for charitable fundraisers, its message to the masses is clear: you don't need a reason to ride your bike.  It promotes leisure riding heavily through organising and sponsoring events such as the Himalayan Odyssey, the tour of the Rann of Kutch, the tour of NH 17 (Mumbai to Goa), the Tour of Rajasthan, the tour of the North East and the Southern Odyssey.
The annual Rider Mania Festival in Goa is also a chance for Enfield motorcycle owners to get together and share all their riding stories.
Reviews
In 2012, the Royal Enfield Thunderbird 500 won the Enthusiast Motorcycle 250cc –500cc category award.